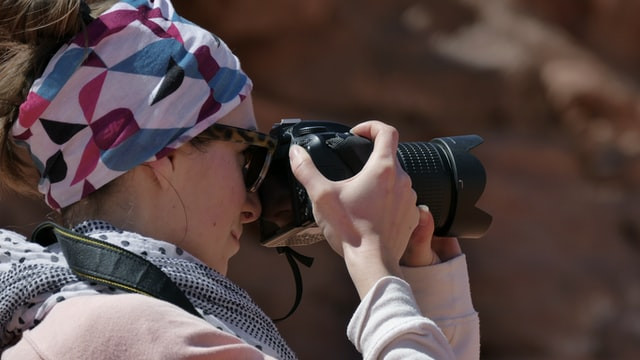 Archaeology is a very intriguing subject to write about. However, getting started on this kind of subject can be tricky, as there are many ways to approach it. You have so many perspectives to write from. You can write it from a geographical, historical, or even a social perspective. So, before you start, find out what perspective you want to write it from and what interests you. In your research paper, you will most likely be presenting arguments and giving answers to your arguments. To develop useful content that is both thesis and antithesis, you will have to do solid research work. You might even want to travel to different places to get a better experience of those archaeological sites' artifacts.
About Archaeology
It is a study of all the historical activities of human beings. You can understand how our ancestors used to go about life. To name a few, these include the means of production, weapons, architecture, and art. It is a vast area that expands the time and space of history. Now, you might not know that written languages have just existed for 5000 years. What about the people before this time period? What were the nations that existed, and what were their cultures like? This discipline is where you struggle to find such answers. The researchers perform the critical job of data recording, computational modeling, and other analysis. They devote their lives to fact-finding and discovering the past. You can get a better idea of this discipline if you read some geography articles that discuss human evolution.
Significance of Archaeology
Humans are curious beings, and this is the very reason why we have been able to come this far since the first man on earth. Archaeology is a record of what we were, not just us, but everything else on the planet. It not only helps us understand our past but our evolution as well. Archaeologists are the ones who have found the fossils of our old human species. These findings help us understand the change in our behaviors as species as to how differently we react to similar problems. So basically, it is a comparison between our past and present. We may never meet our old cousins again, but this subject helps us understand a little bit of their side of the story. It helps us understand this unknown spaceship that all of us are traveling on.
Key Features of Archaeology
Now you must be asking yourself what an archaeologist does precisely. Well, the profession usually involves a lot of research based on historical and geographical facts. It gives an archaeologist a good guess about where he can find artifacts or where the ancient sites are. However, most of the time, the information is incorrect. They get nothing but dead ends. This field involves a lot of traveling and much digging. You are on a constant look-out as you may stumble upon a "new find". Being unaware of unusual geographical landscapes or features helps you a lot. Aerial photography comes in very handy. Just keep looking for unusual bumps and hollows!
How to Write an Archaeology Paper
There are specific steps that you will have to keep in mind when researching archaeology related topics. First, always go for the concept that you are interested in. Then you can choose digs or excavations related to the topic. Two are more than enough. However, certain concepts are not well researched. Refrain from writing on such matters. You can use libraries or the internet to look for sources. Try to look for relevant research papers related to the concept. Once you have conducted thorough research, then try writing a 5 paragraph essay outline. It is beneficial to make one, as you will not miss any of the facts. The quality of your paper is dependent on how relevant the information that you are writing down. Try to be as accurate as possible. Your essay structure must be clear. Try keeping all of the sections different from each other. Once you are done with the outline, you can now move towards the writing part. Here are the sections that you will tackle during the writing phase.
How to Develop a Compelling Introduction
The introduction of your paper is critical. It is what sets up the reader for what is to come later and hooks them in. It would be best if you described your paper's premise as to why you are writing it. You will also have to describe how you will answer the arguments you present in the paper. This might lead you to describe your research and how you went about it. I would suggest that you write this part at the end. It is because an introduction is a summary of your paper. You must start with a catchy sentence. Try to give some background information related to the concept in this part. Try ending this paragraph with a thesis statement. If you are still confused about writing a paper, then google "how to write a thesis", to get more detailed insights.
How to Write an Essay Body
Now, coming towards the discussion part. You will have to divide the body of your paper into several paragraphs. Each paragraph will state a completely new idea. The aim is to have a flow in your discourse. Try to write a minimum of three paragraphs. The paragraph will start with a topic sentence. The second and third sentences can be supporting points, and the last few lines will include pieces of evidence and a conclusion. Remember, each paragraph has a conclusion too. However, this concluding sentence points over to the next paragraph. Try to cite the sources that you have used as evidence. You can include tables, diagrams, and more examples to show the reader that you have covered the area in great detail. You must make sure that the information is from good and credible sources. Do not stick to a certain period. Try to quote research from several periods to give a better understanding of the evolution of the concept. Try keeping all of the paragraphs of equal length.
How to Conclude an Essay
Moving towards the end part of the essay. This paragraph summarizes the entire body of your paper. Do not talk about something new. The conclusion is supposed to be the ending.
All of the points that you have mentioned must converge now.
You can state the concept and go through all the pieces of evidence briefly.
Well, you are not finished yet! After concluding the essay, you must start with the formatting and referencing part. Add a reference page at the bottom. Check if you have added all of the citations in the text. You will have to follow whatever style you were told to follow. These can include APA, MLA, Chicago, Harvard, and many more.
After completing the referencing part, you are now to proofread the entire content. Try fixing all errors related to spelling, grammar, and punctuation. Now is the time to check the sentence structure and observe if the connectors you used are okay. Try getting help from fellow archaeologists by making them read it. Ask them for their honest opinion on the content that you have produced.
Where Can You Find the Best Topics?
After we have discussed the process of writing the essay, let's now dive into the details. Whatever topic you choose, keep it interesting. Trust us; you cannot produce something exciting if you are not interested in it loop in your curiosity in this phase. You must also keep in mind that whatever you select is in the line of whatever you are learning in your course. Although open-ended assignments are not restrictive; you must still stay relevant. You must always brainstorm before developing a thorough outline. Try jotting down everything. Do not restrain yourself from thinking in a certain way. Also, try to analyze the concept from a 360-degree view. In this way, your essay will be detailed and will have many perspectives in action. Here are some resources that can be used to produce an excellent paper.
Use a World Atlas
Do you have a keen interest in studying continents or a particular region? Well, then a world atlas is your starting point. It contains all of the ancient sites that are being marked for you on the modern globe. The political boundaries are defined for you. You can gather descriptions about cultures and other relevant information about the excavations. It will also give you insights into roads, ancient sites, and prehistoric houses. So what are you waiting for? Grab an Atlas, identify your area of interest, and choose a site. Try to conduct thorough research once you have identified the concept and geographical location along with the sites. You can also look for "geology topics for a paper", this will give you a lead.
Use a Dictionary
Other than an atlas, you can use a dictionary related to this subject. Such dictionaries contain 1600 plus entries. These are related to sites, cultures, and other information. You can pick a random alphabet and start skimming the pages. We are sure that you are going to land on something that is of your interest. The information can now vary from an article that follows a history paper format to simple, concise definitions. Try choosing something that has a lot of information and is well-researched. In this way, you will be able to write on it from multiple angles. You can also mix and match. Try looking for similar concepts and excavations and write a paper on it.
Biographies of The Scientists
If you are hesitant to write on a topic using an atlas of a dictionary, then here is an idea. You can choose a famous archaeologist and attempt to write a biography. This can be a great starting point if you have to write more essays related to this subject in the future. It will help you understand what the archaeologist that you chose has accomplished. Do not be afraid while choosing as there are more than 500 biographies available. There is a separate section for women in the biographies pocket. You can use two approaches. The first one is that you choose a concept and look for archaeologists who worked on it. Once identified, you can write a biography, and believe us, it will not get boring because the concept is of your choice. The second approach can be that you go for the person by either looking alphabetically or googling the famous people in this field. Both of these will help you in producing quality content.
The Evolution of Humans
If you are one of those who love the concepts related to evolution and humans' overall history, you can write about it. You can write about the stone age and the first stone tools. The period between this age and the medieval societies is from 2.5 million years to 1500 AD. You can also write about different activities such as humans as hunters or the first farmers. Then there are the early civilizations, ancient empires, and the developing states. There is so much to write about when it comes to how humans progressed from having stone tools to having guns. There is tons of information, from research articles, books, videos to presentations. Use them to your benefit and gather as many facts and figures as you can.
Interesting Topics List
Though you have been given many guidelines on "how you can choose your topic", you might still need a nudge. So here is a list of topics related to the field of Archaeology. Try getting inspiration from them. You can make your topics by specifying a famous researcher. These are only stated so that you can have a starting point.
The divide between the past and the present in terms of human evolution.
How do archaeologists gather data and interpret it?
Ancient sites in modern eras.
How the field of archaeology helps us understand past cultures?
Basics of Archeology.
Ancient botany papers.
How have earthly species evolved?
Physical remains of the ancient civilizations.
Famous ancient burial sites.