Pay for Term Paper
Calculate the price
Unsure where to start studying for your exam? Everyone's been there. All-nighters, late-night studying, and buddy aid. Is there a simpler solution? What if you could get help with homework from the start? That's why term paper aid is sought.
Can I Pay Someone to Write My Research Paper?
Have you been wondering, "should I pay someone to do research paper" and feeling guilty about it? Don't. Schoolwork can take over your life, leaving no time for personal responsibilities. Custom-written papers are a reasonable option in such dire situations.
Now you are probably thinking, which website do I use to hire someone to write my research paper? Finding online sources that offer cheap professional research papers is difficult. Here is where Studybay comes in.
How to Hire Someone to Write a Research Paper?
A writing service providing expertly written academic papers, Studybay is among the best places to find custom-written paid research papers. Our website has experts for every category of work, from your high school level English language assignment to college grade term papers. For the days when you need an extra hand, you will even find experts for your postgraduate and Ph.D. level work.
Depending on your requirements, you may have a different need for coursework. But if you are still thinking, should I pay someone to do my term paper - you can try out a service like this. This is because sites like Studybay don't just help you work with professional writers. Instead, it lets you get help from the right resources, so you learn along the way.
In addition to a varied range of subjects, the academic level of our writing service is top-grade.
The website features experts with degrees from Columbia University, Stanford University, Harvard University, and Oxford University.
These experts undergo a thorough professional check to verify their credentials.
But diplomas do not make a good writer, and on Studybay, your experts get rated by users like you. For example, let's say user1628611 hired Tracy B to complete their coursework. It included learning the APA Outline for Classical Model of Argument.
However, even after the requested editing, the work quality when the result was not up to par. As a result, they rated Tracy 2.5 stars out of 5 for the work.
This rating affects Tracy's overall score. When you see bids for a similar topic, you may choose another expert with a better score than her. The Studybay website algorithm helps you choose writers with the best ratings who fit your area of specialization best. Therefore, the work you get from them is sure to be 100% well-informed academic writing.
Who Can Use Our Paid Research Paper Service?
Whether you are a high school student submitting a book report or a Ph.D. scholar rushing to make a deadline, Studybay's paid research paper service is for everyone. A big chunk of this accessibility comes from the diversity of professional writers available on the website.
Types of Writing Available
On Studybay, you will find experts specializing in your field, no matter how niche it is. With over 5,000 professional writers, our website handles everything from tech to environmental science. As a result of its versatility, the website has helped over three million users since its founding in 2013.
The academic areas that Studybay serves are vast, and it offers paid research paper services no matter where you're at in your life.
Are you a high school student? You may be new to the AP style. How about some help with that?
Business and commerce students may find it hard to complete their essays. Why not get someone experienced to help you out?
Medical/ pre-med students have to learn a lot of medical jargon. Yes, it can get hard – and a little help might be welcome.
Computer science students – it's not just about coding. It's also using the computer language in the best way possible – and that's why you need an expert.
Liberal art students, including creative writing and literature students, have a lot of information to process.
Law students can often find their course load overwhelming. A little help can make things easier.
The type of work the experts on the website provide is also versatile. From a formal, structured admission essay to an in-depth film review, you get help with what you need. Depending on your needs, you can find experts to help you write everything from essays, to book reviews to term papers for sale and even case studies and business plans.
What Types of Term and Research Papers Can You Pay For?
The Studybay website is a dream to use; you only need to specify your subject to start! Head to the homepage, add the necessary details for your research paper, and click on the "Find an Expert" button. The bids will start pouring in no time, even for minor college work, and writers specializing in that field will be available to help you with your term paper.
We have freelancers from around the world dealing in niches and specializations. With such a wide range of experts, you can pay to write research paper on any of the following subjects:
| | | | | | | |
| --- | --- | --- | --- | --- | --- | --- |
| Field of Study | Sciences | Business | Tech | Humanities | Other Studies | Medical |
| | Botany | Civics | Communications | Journalism | Urban studies | Nursing |
| | Anthropology | | Computer Science | Sociology | Criminology | |
| | Physics | | | Psychology | Politics | |
Sometimes you may need to hire people for research-centric work. That requires more effort and time than a week-long term paper. We have provisions for such cases, too. So, you can hire professional writers for tasks like thesis writing and more:


Studybay's direct-to-writer system makes it remarkably easy to converse with the experts even during the writing process. Heavy work, such as dissertations, require enormous cooperation and communication between you and the specialist. But no matter what type of research papers you pay for, we make it easy to pass notes and instructions to the expert.
The website also lets you customize your deadline for up to two months. You can give your expert an extended time limit like this if you feel they need it for proper study to produce a well-researched paper.
Check Out Our Sample Works
Dedication. Quality. Commitment. Punctuality
How to Pay for My Term Paper?
One of Studybay's advantages is its usability. The dashboard design leaves no space for you to be confused, while the step-by-step instructions on the site are precise and intelligible. As a result of this clean layout, you can specify your needs and hire an expert to have your assignment done for you with minimum hassle.
Due to the ease of navigability, the entire payment process is simple and only requires steps like:
1. Preparing Your Order
On Studybay, you have the freedom to choose the most appropriate writer. A bidding system forms the basis of the writing service, letting you choose the best candidate to bid for the job. To hire someone to write your research paper, you must first specify the type of paper you are looking for in the following categories.
Project type

Education level

Deadline

Number of pages/words
For example, say you are a college-goer looking to pay for your term paper (10-page) focusing on credit card usage due in a week. In such a case, your specifications will be
▸ Project type: Coursework
▸ Title Page: Credit Card Use Among College Students
▸ Education level: College
▸ Deadline: 7 days
▸ Number of Pages: 10 pages.
The website will then use this data to calculate the price of your professionally written work.
2. Specify Your Task
After adding these basic details, you should try to specify your task. However, you must first register your email before accessing professional term paper writing services. You can add more details to your customized academic writing order upon registration. Use this opportunity to be as precise and thorough about the topic as possible. Such detailed instructions are important because they will greatly influence the quality of the work.
Instead of simply adding "Credit Card Savings" to the order, you should be specific about the aspect you want the expert to focus on. Details about the format and writing style are crucial if you want a satisfactory product. Once these details are complete, you put your demand on bid.
3. Choose an expert
The experts' bids pour in as soon as you submit your order. Since you are sure to find many options, try to find a bid that isn't on the extremes. It would help if you avoided bidders with extremely cheap per-page rates because their work quality is usually on par with their prices.
Similarly, if your bidder asks too high a price, it is best not to take the risk. Instead, opt for a expert with a high academic level and reasonable prices who specializes in the type of paper you request.
The bidding is intense, and you must be prepared to weed out the experts with bad ratings and other areas of specialization. This work-to-order system guarantees that you receive unique, top quality non-plagiarized custom works.
4. Get Your Project Done
After finalizing your bid, click the "Hire this Expert" button to finalize the transaction. Now all you need to do is transfer money to your Studybay account. This amount stays here until you release it to the writer on receiving satisfactory final work.
What are the Benefits of Paying for a Research Paper?
Studybay isn't just another run-of-the-mill writing service. When you hire writers from our website, you are getting several benefits, including:
Plagiarism-Free Content
Custom-Written Academic Papers
Be it creative or academic writing, when you pay for term papers on our website, you are paying for truly custom-written work. The site's bidding system eliminates any mediator between you and the writers, letting you put your demands directly onto the pen.
You pay these professional writers to write a term paper specific to your needs. The result of such writing service is a type of paper tailored to your instructions. However, if you are still on edge and wondering if the work is authentic, we have another tool for you.
Studybay Plagiarism Checker
When you sign up on Studybay, you get free and unlimited access to the website's special plagiarism checker. To confirm their authenticity, you can use this checker to run a plagiarism test on paid research papers. The reliability of this program is viable as it has processed over twenty billion web pages across eight languages in twenty-one countries.
Short Deadline on Pages
As you pay for research papers on Studybay, you will see a deadline option available. The minimum deadline is only six hours, which can greatly help with last-minute assignment submissions. Since this option is customizable, you get to adjust the deadline of your paid research papers anywhere between six hours and two months.
You can hire experts to proofread, edit, or rewrite your work. And that's even if they aren't paid research papers from Studybay. These experts thoroughly examine your work for discrepancies. This includes unintended plagiarism, grammatical errors, and more, within the deadline.
Money-Back Guarantee
What if I'm not satisfied with the work after I pay to write my research paper?
This worry is something many people have when using a custom term paper writing service. However, we offer a twenty-day warranty on all your custom-written academic papers to assail such doubts. Within the warranty time, you have access to a lot of benefits. For example, if you are unsatisfied with the format or structuring, you can request free editing. If the expert's work is unsalvageable, the website may assign you a new writer, granted your warranty is not over.
The money-back guarantee puts your satisfaction above everything, as you validate the payment only when you mark the final work as completed.
Pay for Writing a Term Paper and Get A+wesome Grades!
When you pay someone to do your research paper, you want to find a service that ensures the best quality product. With Studybay, you can communicate directly with the highest academic-level writers and access the most convenient payment systems.
1) Direct Contact with Writers
The problem with many professional writing services is that there is often a middleman between you and the writer. This party not only handles transactions on your behalf, but they are also responsible for translating your instructions to the writers.
With such writing service, there is a lack of transparency and a dent in the communication. Your instructions' specificity may often get lost when it gets passed from middleman to writer.
Advantages
Studybay helps solve this problem by eliminating the interceder. The website's distinct bidding system democratizes all transactions between the user and you by making all interactions direct. You talk to the writer directly on this site, not via another party.
This approach makes it much easier to communicate your requests about the research paper. Since the writer and you get involved in a direct conversation, it also makes it easier to negotiate a fair rate for the work. The outcome of such negotiation is more palatable to both parties as a third party is not overseeing it.
2) Convenient Payment
Aside from the bidding system, Studybay's payment facilities are another ingenious feature that should make you opt for this site.
One of the advantages of using Studybay's paid research paper service is that it gives you the power to release the payment only after you have read and found the final work satisfactory. Even though you deposit the money into your account before receiving the work, it remains until you decide that the research paper you paid for is worth it.
If you find anything unsatisfactory, you can send it back for editing without having to pay for research paper that is not good enough for you.
It would be best if you were careful about the twenty-day warranty when exercising these features. But when used right, this payment method ensures that you only pay for work that you deem satisfactory and up to standard.
3) High-Quality Writing Service
Studybay has some of the top talents in the industry, and its roster of writers includes experts in their fields. Alumni of prestigious universities, scientists, published journalists, and college professors contribute to the high quality of the work produced by the website. Studybay's Honor Code is also strongly against plagiarism, so you can rest assured that the content will be 100% original and customized as requested.
In addition, the site's AI analysis system constantly monitors the reviews and ratings received by these experts. When you type in your paid research paper details, you will get access to the choicest of these writers.
For example, Arina O has amassed an average rating of 4.8/5 out of 74 reviews for her impeccable work. She is a top expert specializing in law and the founder and senior partner of a law writing firm. Not only this, but Arina is also a member of prestigious groups like the International Chartered Institute of Arbitrators and the International Commission of Jurists.
This access to high-academic level experts is one of our strongest suits. You will connect with top professional writers like her. On top of this, you will be able to converse directly with Arina to explain the scope and focus of the paper.
| | |
| --- | --- |
| ✏️ Direct Communication with Writers | 🤝 Better communication and price negotiation |
| 💵 Convenient Payment | 🔎 Better control over product quality |
| 👌High-Quality Writing Service | 💯 Original, plagiarism-free content |
Frequently Asked Questions
What other benefits can I avail myself of to get an A+ on my research paper?
You can also hire proofreading and editing experts to improve your paper's quality. These professionals will look for all types of errors. This includes plagiarism, wrong grammar, bad formatting, and more to ensure you get an A+.
What is the work quality when I pay for term paper?
When you use Studybay, you can expect top-quality work. The site promotes only the highest-rated, topic-specific writers who know what they are writing about.
Who can I pay to write my research or term papers?
You can pay high academic-level professionals with degrees from prestigious universities to write your essays. These specialists pass through verification checks to ensure that you receive only the highest quality work.
Where can I pay someone to do my research paper?
Studybay is one of the best professional writing services. You will find high-level academics specializing in your field to write your research paper. In addition, the experts on this website offer affordable rates and deliver quality work quickly.
How much does it cost to pay someone to write a research paper?
On professional writing service sites like Studybay, the cost of the work depends on the bid made by the professional writers. The total price may start as low as 3 dollars per page and go up to 18 dollars, depending on the expert.
Can I pay someone to write my term paper?
You can certainly buy term paper or pay someone to write your research paper. Coursework can be draining, and you can relieve some of the load by hiring a professional writer to do your research paper.
New Here? Get $5 OFF
Your First Project
We are a team of enthusiastic professionals and geeks in our field.
At the very start of the project
Who Are the Experts?
Our experts are alumni from the world's top universities and colleges.
All of them have successfully passed the Studybay examination and proven their competence to our team.
Our experts have graduated from the best universities in the world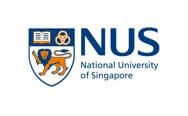 Our Clients About Studybay
How it Works
Sorry, your browser doesn't support embedded videos.

Step 1

Tell us about the project and your requirements

Step 2

Compare offers from top experts and pick the best one

Sorry, your browser doesn't support embedded videos.

Sorry, your browser doesn't support embedded videos.

Step 3

Chat with the expert and get your project done on time
6 Reasons to Join Studybay
Unlimited Support 24/7

Money-Back Guarantee

96% Customer Satisfaction Level

52,000 Experts World Wide

760,324+ Words Written This Month

1,650,000 Students Got
Helped Over the Past Year
Contacts
Want to contact us directly? No problem.
We are always here for you



Order an academic assignment
Enter your email address to order from this writer.