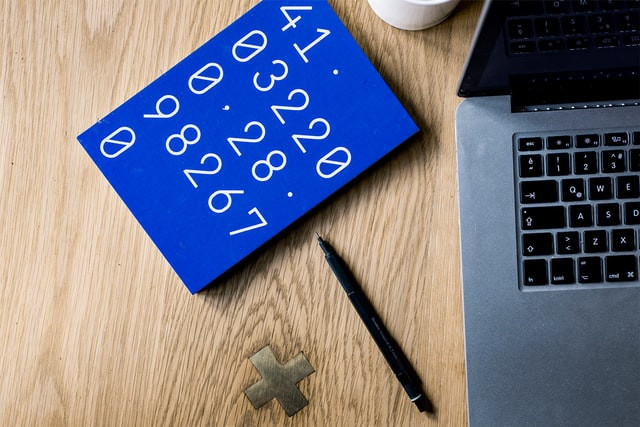 Studying business and finance disciplines at college or university, you should develop your writing skills as well. Professionals in these fields must be able to write with clarity and authority since they deal with many documents.
It means that during your studies, you'll definitely be assigned an accounting paper or accounting coursework. It may be a challenging task because you most likely used to work with numbers, data points, analyses, etc. And now, you need to translate complex information into simpler terms that people who are not familiar with accounting can understand.
In this expert guide, we want to explain the main principles of persuasive accounting writing and provide you with some actionable tips that may make this process more comfortable and enjoyable.
What Is an Accounting Research Paper?
The best way to define an accounting essay is to say it is a student piece on the topics related to financial documents and records issues. Most students don't find these papers interesting and knowledge enhancing. Most likely, you think they are boring and tedious. However, it depends on the author and one's wish to make the essay attractive to readers.
If you can choose the topic yourself, you can base it on any one of the various accounting processes, functions, and applications that are common these days. Think of emerging and contemporary issues that you find necessary to write about. It would be a great idea to find something related to the topics you've already discussed in the class. It will show your knowledge and responsible attitude.
Factors to Consider
Writing an accounting paper, you should keep in mind:
The language. You're writing for a particular audience, so you should choose a suitable level and style. If you need to explain basic principles, do it clearly, without complex terminology. But show that you have detailed topic knowledge.
References. Whenever you cite someone or use other people's ideas, you need to mention it in your paper. Any form of plagiarism is forbidden, so ensure that you have formatted the quotations correctly.
Feedback. Ask a fellow student to read your draft and provide you with an honest opinion. You may not mention some critical details and miss aspects that are not clear enough. It would be a great idea to find someone who belongs to your target audience.
Do You Need an Accounting Paper Example?
If it is your first accounting paper assignment and you have no idea what to do with it, you may look for some samples written by other students or professional authors.
It is the right decision if you need a dose of inspiration. Read the texts, analyze their advantages and weak points, and develop insights to create your paper. You can also look for exciting accounting essay topics. For example, if you have an idea, check whether it is original. Maybe other authors have written a lot on this issue, and you can't add something new. Or, vice versa, you'll mention that they have missed an unusual angle of view.
However, don't get too carried away with samples. You shouldn't copy someone, even subconsciously, that's why it is essential to think of your ideas before you start looking for models.
When you need them is when you're going to hire a writer. One's examples will show you the level and the style to choose the best author.
Evaluate the Instructions Carefully
If you have the instructions in front of you, you should slowly read every sentence to ensure that you understand what your professor expects of you. You may discuss it with your fellow students. Don't be afraid to ask the teacher since if you don't understand instructions, you can choose the wrong direction to work.
It is pretty easy when you're required to deliver a particular type of paper with a precise topic. But sometimes the choice is up to you. Besides, you need to know the appropriate format since your educational institution may work with APA, MLA, Harvard, and any other styles. The regular essay, the term paper, and the case study need different approaches. So, don't start until you know what to do.
Think About the Prewriting Stage
It is essential to organize your pre-writing process because it defines how easy it would be to write a text. For example, if you don't have a necessary textbook by hand, you'll get distracted looking for it. It also goes about music for concentration, various stationery, etc.
If it is difficult for you to stay focused, think about apps like Pomodoro that let you work for a while, and take a pause then. Don't expect you will finish the paper from the first approach, and plan your schedule to have enough time for the writing and proofreading processes.
Prepare Your First Draft
If you have already written different papers, you probably know that the most complicated thing is to start. The blank sheet is a challenge, but once you do it with a couple of sentences, it goes easier. If you have caught this flow, don't let anything distract you. You'll have the opportunity to eliminate mistakes, but what matters is the idea. Explain it objectively, relying on logical reasoning and evidence.
Proofread the Draft
Of course, your first draft is not perfect. You will rewrite some sentences several times, and that's why you should think of it in advance. Your brain needs pauses to come up with fresh thoughts, so have a rest between the writing and proofreading stages.
It is especially important to check the calculations if you have them in your paper. Readers may understand when it is a random type in the accounting document, but all numbers and figures should be provided without mistakes.
Approach proofreading with a keen eye and provide the flawless result to deserve the A-grade.
How to Prepare Accountant Paper Assignments
One more skill that writing tasks can develop is self-organization. Some students can just create a good paper from scratch. But they are not future accountants, they may learn the English language and literature, or some other creative disciplines. Such students like you have a rather mathematician mindset. You feel confident when you work with complicated theories and formulas, and it is ok if you have difficulties with the accountant essay assignment.
Try to approach it mathematically: divide the whole task into several little sub-tasks. Start with the easiest (or the most complicated) one and move to your goal step-by-step. Below you will find four steps to get the result you need.
First Step: Write the Introductory Section
Your first paragraph is critical since it provides readers with the necessary information about your paper. They should understand what they deal with, whether it is a managerial accounting report or an essay. It is also essential to introduce the topic and explain why you find it interesting to discuss.
Regardless of the type of paper, your introductory paragraph should be brief, clear, informative, and attractive. Imagine that most of your audience won't read the whole article if you approach this section without enough responsibility.
Writing an introduction, think about your target audience. If your readers are not familiar with accounting well, they may have a lot of questions. Explain the main points of your topic to proceed to the body section and delve deeper.
Second Step: Conduct Research and Outline the Paper
Once you've decided on your topic and defined the main issue to address, it is important to develop a clear structure. Without a concise plan, you can't prepare a good paper.
At this step, you need to come up with sections' titles and a list of resources you will use to write the text. It means you should conduct research, find necessary textbooks, Internet sources, professional magazines, etc. When writing an accounting paper, you need reliable reference materials. Providing any opinions or views, support them with words of authoritative industry experts. This information can add weight to your paper whenever you want to question a specific concept or state your position.
When you have a clear plan to follow, and enough information to cover the topic from different angles, the process becomes much more comfortable. You can make some changes in the process, but you know the overall direction.
Third Step: Provide Calculations and Detailed Analysis
Accounting paper is different from regular essays since students need to include calculations. They are necessary to analyze one of the accountant treatments, support your statements, prove or refute the theory. And it would help if you were very accurate with any figures, graphs, charts, calculations because any mistake can subtract value from the written piece. It is essential not just to provide numbers but to explain them, to analyze.
Borne in mind that sometimes you don't need calculations, and they can overload your text. It goes about papers that are purposed to discuss some accounting concepts.
Fourth Step: Conclude with Recommendations
Writing an introduction, you have already defined the thesis statement or the research question. And here, in the conclusion section, you need to provide an answer. It is the place where your task is to ensure the final paragraph sums-up the entire paper and highlights the insights from the research and analysis that you've conducted.
It is essential not only to set out the findings but also to state your perspective and recommendations. Once your readers finish the paper, they should have a new question or the inspiration to develop the one. It would be a great idea to include the call to action in the last several sentences. For example, you may suggest to the audience new research ideas that will help them find more information on the topic you've revealed.
Professional Assistance with Any Accounting Papers
It is easy to say that modern students have a lot of advantages. If you ask your parents, they will tell you that they have spent a lot of time in libraries looking for information. If they have studied at college or university, of course. The education wasn't as affordable as it is now. And you can find necessary data just in a few taps on your smartphone. There are many websites and mobile applications that are very useful as well.
However, with freedom comes responsibility. It means that professors these days expect more modern students than their parents who studied several generations before. You may have a lot of various tasks with strict deadlines and no idea how to deal with all of them.
Don't worry, since you can buy an essay online. Of course, it doesn't mean you should do it all the time. But whenever you need help with your homework, contact us, and we will be eager to provide you with professional accounting writing assistance.
Benefits Our Accounting Paper Writing Service Can Offer
There are many writing companies these days. However, it doesn't mean all of them are trustworthy. It may take time to find a good service that can guarantee you high-quality financial accounting homework help. And we can. Let us share our advantages with you.
Professionalism
The first thing you should know is that Studybay works with experienced authors only. They have a decent education, a Master's or Ph.D. degree, a native (or near-native) level of English, and a huge desire to help students with their assignments. Ordering an accounting essay or other paper type, you shouldn't worry about the final draft's quality. It will be well-structured, engaging, informative, unique. And just flawless.
Punctuality
Most students buy essays not because they are lazy or because they don't care about their education. It's rather about the lack of time. If you frequently deal with different assignments, and some of them are complicated, you can't find several hours to come up with an accounting paper. The professional author will write it much faster. Even if you need to deliver the document tomorrow, don't hesitate to contact us. We provide all papers without delays so that you won't miss the deadline.
Affordable Prices
All students who send us the "write my essay for me" message, want to receive the A-level but cheap paper. We know that, and that's why we do our best to keep our pricing policy as affordable as possible. Stay in touch in order not to miss discounts and special offers!
Additional Services
Whether you need an essay, a business plan template, a term paper, you can always contact us. However, we are providing students with not only writing services and apps. If you need to proofread or edit your essay, format it correctly, or come up with a good topic, we can also help you. Our authors have substantial expertise in accounting and other economic fields so that you can rely on our team without any doubts.