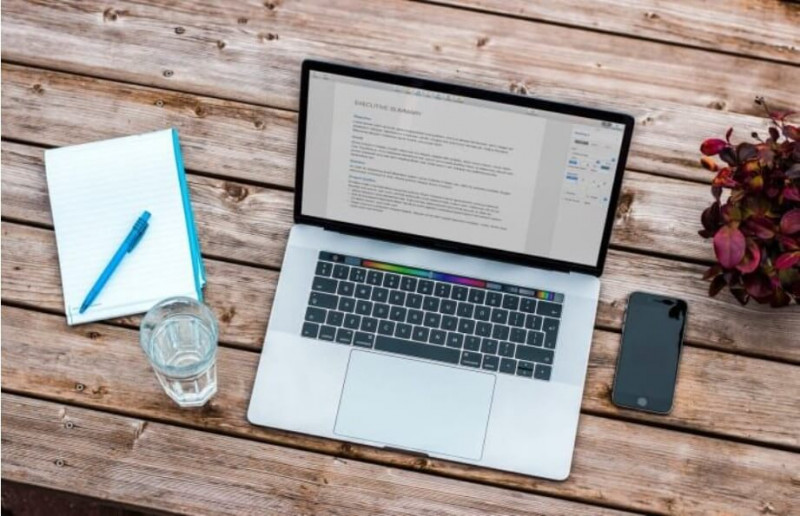 No one really likes to argue, maybe that's why so many people feel down when they have to write a discussion essay, also known as an argumentative essay. It's basically just a polite way to argue in a form of words: you get the debatable topic to reflect on, you take a side in this discussion, and then you have to convincingly prove your point throughout your essay. How to do so? Let's go step by step!
The Ultimate Guide to Discussion Essay Writing
To write a discussion paper is a pretty familiar assignment both for school and university students. Yet not so many students really know how to meet their professors' standards and organize the writing process. Use this manual to make it to the A+ in four easy steps.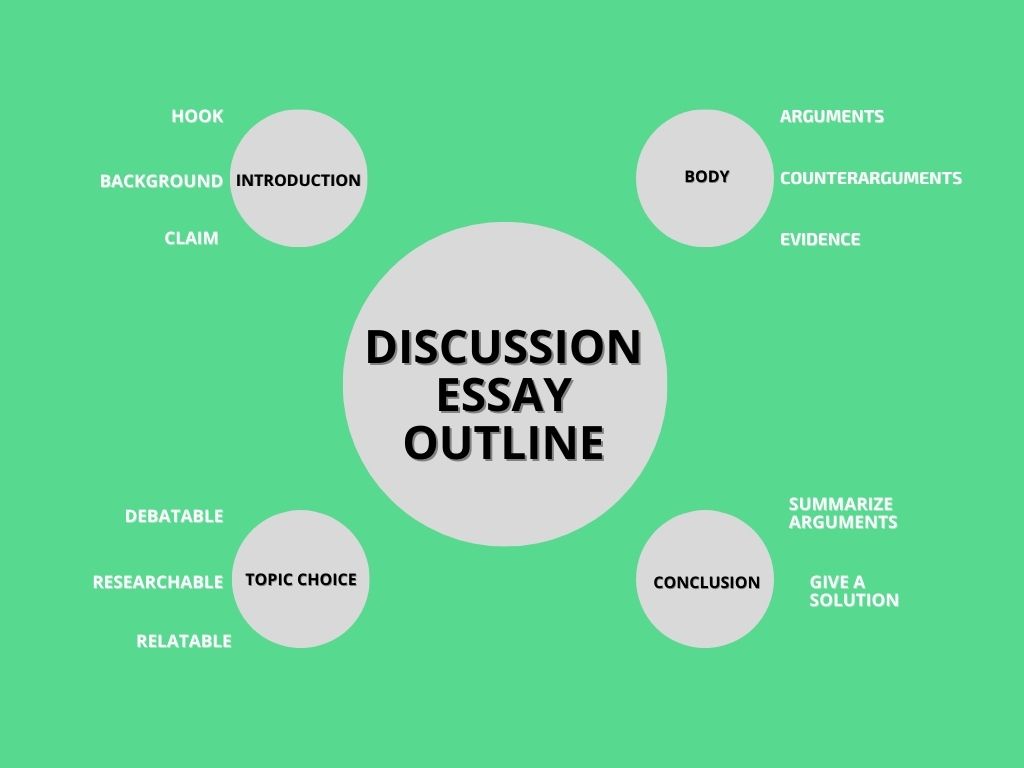 Step 1. How to Get the Discussion Essay Plan
You probably know that your writing should start with a decent essay plan. The thing is the structure of your essay usually depends on your topic, so you can't get any pre-written ready-to-use essay outline. However, the most common argumentative essay outline format is:
Introduction
Arguments and Evidence
Counterarguments
Conclusion
Also, there are several steps that can ease your pain and help you come up with the perfect plan for your academic paper.
Decide What's the Idea
The first thing you need to do is to pick a topic. If it's already assigned by your teacher, just skip this paragraph. But if you need to determine the topic yourself, make sure it matches the criteria.
It's current and relatable. The issue is still present and commonly known, it triggers lots of people to feel something and seek the solution.
It's debatable and arguable. The topic makes different opinions to appear, and they all have some arguments in their favor.
It's researchable. There can be facts and evidence able to prove your point. Or maybe even the effectiveness of different approaches and opinions can be calculated.
It's controversial. The topic can really start a discussion and make different people reflect on it.
Good Discussion Essay Topic Examples
Coronavirus is beneficial for nature.
Everyone should study at least two languages at school.
Communism and capitalism have a lot in common.
Why are the US citizens rapidly becoming more obese?
There should be censorship online.
Do religious movements cause war?
Choose the Model of Argument
It may be surprising for some students, but argumentative essays come in many forms, as any writings do. Usually, there are three basic structures or types of argument used in modern writings: the Toulmin argument, the Rogerian argument, and the Classical or Aristotelian argument. The choice depends on the situation and the audience, also when it comes to college essays the type of argument is usually noted in your assignment description.
The Aristotelian or Classical Approach to Argumentation
This kind of structure can be claimed as the standard. You start with the introduction and your thoughts on the importance of the issue, address the opposition and refute it point by point, use one thesis statement as your opinion, then write arguments proving that you're right, and finish with a conclusion.
Rogerian Method of Argumentation
Sometimes you can understand both sides of the argument and reflect on them all. In that case, this model of argumentation can help. Just introduce opposite opinions first, list their pros and cons, admit that every point of view has its benefits but note the one that sounds best for you, then analyze all the evidence in favor of your position, and give your recommendations.
Toulmin Argument Model
If you prefer choosing one side and diving deep into it, you're probably up to this model. It sees any argumentation as the combination of six parts: claim, grounds, warrant, backing, qualifier, rebuttal. So, introduce your main argument — it should be a claim of fact, claim of definition, claim of cause, claim of value, or claim of policy. Find supporting facts and evidence (ground), highlight the link between your argument and the evidence (by warrant), then back it up with some additional facts (backing), admit that there are circumstances when your claim is not true and show your acknowledgment of another valid point of view (qualifier), then address the opposite views (rebuttal).
Step 2. How to Write the Introduction
An argumentative essay introduction is supposed to show both the context, helping your audience to get to know the issue, and your perspective. This paragraph should be written persuasively so that it can engage your readers and get you some extra credibility.
Basically, you don't need to have any outstanding writing skills since your introduction should contain three parts: a hook, a background, and a claim.
Hook
It can be an interesting question, a short story, a quotation, a description, a strong statement or declaration, a fact or statistic, even a metaphor or simile that can get people interested in the text that follows.
Background
Well, that's background information. Additional data is necessary to understand the argument and get the reader to your statement.
Claim
It's your thesis statement, your main points clearly and fully described. You can consider it a one-sentence summary of your whole writing.
Step 3. How to Write the Body of Your Essay
The body paragraphs are the discussion section of your essay. It should involve your arguments and counterarguments, as well as evidence in favor or against the points listed.
Here are some tips that can help you craft a good discussion section and avoid common mistakes in your essay.
Limit each paragraph to one idea. If you're working on a short essay, then your main idea will take this one paragraph. But if your research paper should be long make sure each argument is placed separately.
Get your facts straight. Remember that your argument has no value. So think of a decent list of research questions to pinpoint what you're looking for and use it during your further research, analyze previous studies on your topic and make sure you're not missing any important previous research, double-check all the findings of your study, and make sure there are no unanswered questions left. All that is essential to provide evidence that can convince the reader. Paradoxically, admitting the limitations of your study and flaws of your claim may help you build even more effective discussion and make you even more convincing, so think about both the pros and cons of your point of view. And don't forget to not only support your position but also dig into counterarguments.
Check your sources. Make sure you're using the data from reliable and credible high-quality sources. Your main resources should be books or ebooks, articles from academic journals, and independent scientific writings. Sometimes it's acceptable to also use content from media, but it only works for some topics and some respected and well-known websites.
Get inspired but don't just copy. Of course, you can use existing opinions while writing but don't forget to paraphrase the statements. Sometimes you can integrate direct quotes into your writing, but only if they are really unique and perfectly worded.
Step 4. How to Write the Conclusion
The conclusion is a results section. It needs to make people agree with your claim by summarizing all your arguments, therefore it should synthesize all the information from your essay and provide it in the form of a laconic paragraph. It's your final stance, so keep it logical, short, consistent, and convincing.
Summarize your arguments. Rewrite the thesis statement in light of all the arguments described above.
Stop with the arguments. Don't introduce any new points of view or evidence here. Just give a quick recap of the body paragraphs and highlight your unexpected results if there are any.
Come up with the solution. End your essay by providing a recommendation, call to action, or anything else that provides a sense of closure. In some cases, you may get back to your introduction hook and reconsider it taking all the arguments and evidence into account.
Bonus Step. How to Finalize Your Research Paper
Compare your work to the previous studies to make sure there are no major findings missing in your study.
Don't forget about proofreading. Check your final writing for common mistakes, plagiarism, and factual inaccuracies.
Read your essay again and maybe even ask your friends or relatives to read it and check if your results and discussion sound fair, on-point, convincing, and consistent.