Programming Coursework Help
Calculate the price
Learning about complex programming languages and meeting all deadlines can be a real challenge. We understand how daunting it can be; our programming coursework help can ease your life here. As students, you do not need to take all this burden on yourself when you can get expert help from our coursework helper.
Are you a working professional who also studies programming and has to juggle work and coursework at the same time? We understand your problem. Why spend sleepless nights over it when programming coursework assistance is just a few clicks away?
Programming Coursework Helper
We only hire and work with verified computer science and programming experts. Our experts always aim to provide a holistic solution to all your programming needs. The most popular help with programming coursework that we offer and can get you expert help in are:
Graphical User Interface
Econometrics
RPN Calculator
Java Development Kit
Programming Basics
Stacks and Queues
Visual Basic
Tree Data Structure
R Boxploys
Descriptive Statistics
PHP Web Service
Simulation using Inheritance
Information Representation and Transformation
Our help with programming is one of the best in the industry. Our experienced staff has a diverse portfolio and works with various programming languages. The other programming language expert help we offer
Python - This programming language is popularly used to express algorithms. It is used on social media sites and platforms like Instagram or Spotify.
JavaScript - Popularly used in mobile application development and interactive website building.
Java - Used to develop client-server applications.
C - One of the first and most basic programming languages ever developed. Mostly used to program hardware.
C# - This is a newer, more secure and faster version of C.
C++ - This is an extension of the original C. It is used for computer games.
Go or Golang - This is a programming language developed by Google. It is secure and highly efficient. Hence mostly used applications that process a lot of data.
R - It is mostly used in Machine Learning (ML) and statistical software products.
Swift - This is a niche programming language developed by apple for Mac and other apple products.
PHP - This is a language mostly for server-side web development.
All of these languages form the base of some of the most popular jobs in the world. Understanding them and doing effective and well-commented code work is a long journey. And we can help play a small part in assisting you in getting better at learning these computer languages.
Beyond the popular programming languages, there are other not-so-popular but important ones too. Our experts can help you with that as well
Dart
Scala
Kotlin
Ruby
Oracle
Perl
MATLAB
Rust
Benefits of Our Online Programming Coursework Help Service
Do you need help with programming coursework? Are you wondering if this is a credible option for you? You might wonder if it is dependable. Will unknown people take care of your tasks like you would? Will online sites provide post assignment compilation support? Will they use artificial intelligence to write up generic papers for you? Or use actual expert help from experienced humans?
Get a quick view of all your impending worries about your task and knocking deadlines. Our programming coursework assignment help is the best way to solve your crisis with projects. Here is what we can ensure for you:
| | |
| --- | --- |
| 🖊️ 100% plagiarism-free work | 🙅‍♀️ Number of pages - no bar |
| 👌 Top-quality help from programmers | 👩‍🎓 Academic level writing |
| 🖥️ Expert assistance from verified coders | 🤝 You get direct contact with experts |
| 🛡️ Safe and convenient payment methods | 🪙 Affordable prices |
| 🗓️ 30 Day money-back guarantee | 👍 No hidden charges |
| 🔒 Encrypted data security | ⏰ 24*7 support to resolve issues |
| 💳 Payment in advance is not compulsory | 💸 Pay in installments |
| 🚚 Guaranteed on-time deliveries | 🏁 Meeting deadline policy |
Check Out Our Sample Works
Dedication. Quality. Commitment. Punctuality
Why trust us with your programming coursework?
Many students are multi-tasking with coursework, office work, and part-time jobs these days. Many worry about getting external help to finish their coursework on time. They worry about its ethics, quality of work, authenticity, support, and safety issues. The best way to go about it is to get professional help from our programming language experts.
Here is why you can trust us:
We have been in operation since 2013. We have helped millions of students complete their tasks on time. We have helped over 100,000 students in the past years. And they showed a 96% satisfaction rate with our work.
We have created a pool of 50,000+ experts from various walks of life to help students with their homework.
We only work with seasoned professionals from all across the globe. They are all alumni from some of the top universities in the world. To ensure the best quality of work, we also ensure that these experts pass the Studybay examination. Only then are they appointed to the Studybay team.
We understand students' hectic and complex life when they juggle so many things. That is why we have a deadline compliance policy to ensure you get to submit all your projects on time.
Our services are also available on mobile apps. So you can get help on your projects on the go and never lose valuable time.
Our prices are affordable, and paying for coursework are safe and convenient to assist students better.
We provide 24*7 support to all our students. This assistance is extended even after projects are complete and submitted. Our support staff is here for you and will take the time to answer any queries you have.
Your data security is our top priority, so we do not ask for any personal information like surnames, addresses or university names. We do not store any of your data without your permission.
Programming Coursework Writing Help from Best Experts
We provide programming coursework writing service from verified experts only. We work with a huge community of experts and a pool of industry veterans only. Here are some of the top experts we work with,
Coding experts
Programming language experts
Computer programming experts
Software development professionals
College professors
Practicing scientists
Independent researchers
Freelance journalists
But our pool of experts is not just from the USA, we have a diverse portfolio of workers who hail from all over the globe. We verify the profile of every professional we work with to provide you with authentic help. We also encourage students to choose the experts they work with to get the reliable help they need.
Our experts will provide you with guided support and help you complete your projects on time every step of the way. Our database and coding experts never indulge in plagiarism, and we have a 100% plagiarism-free policy. We do our best to provide an expert yet a unique solution to all your coursework needs.
Get Help With Programming Coursework Now!
How does the process work, and how do you start using our services? Here is how.
Sign up with us
Mention your field of study
Mention your deadline
The kind of project you want help in
The number of pages
Get approx quotation of prices from various experts
Compare their ratings and expertise
Start work
Here is a further detailed walkthrough on how to get started with our homework help services.
Steps

What to Expect

Step 1

Tell us about your project needs.
Describe in a few words what your project is all about and its requirements.
Set a deadline.

Step 2

After you tell us about your project, you will receive help/assistance offers from experts in the particular field.
You will get several options and choices of experts to work with.
Compare the ratings of the experts and their areas of work.
Select the best professional of your choice.

Step 3

Once you select the professional you want to work with, you can directly chat with them through our website.
You can discuss your project with them at length.
Notify them about your deadline.
Close the task within the deadline.
Get Programming Coursework Templates
If you think that most of your programming coursework help online can be solved with templates and examples, then you can get that help too. Our experts can help complete your whole task from start to end. But they can also help you develop templates for similar projects. You describe your programming language template need to the experts you are working with, and they can assist you further.
Here are the most common topics that our experts can assist you with:
➡️ C Programming
C is one of the most basic and first developed computer languages. It can function with any device, and our experts can help you work with many C and C++ topics like debugging, compiling, logic and writing. We also provide assistance with other issues like C file structuring and more.
➡️ PHP Programming
At Studybay, we have a whole team of PHP programming language experts who come with experience and are certified professionals. They can help you with all your PHP programming needs and help you develop templates for future projects.
➡️ Java Programming
We have several Java programming experts working with us since this is one of the top-used programming languages at present. Hence, there can be endless homework involving Java. So, you can get assistance from our experts to develop templates and examples to help ease your work on all other Java programming tasks.
➡️ Other Popular Programming Languages
In addition to the above programming languages, we can provide any help with any other popular and not so popular programming languages that exist in nature. We will be happy to find you the right specialist, or even several, and they will help you get your assignment done as quickly as possible.
Frequently Asked Questions
Is Studybay a legit programming coursework helper?
Studybay is an absolutely legit programming coursework helper because we only hire and work with experts. Our team has over 50,000 experts from all across the world from top universities, and to date, we have helped thousands of students complete their projects.
How fast can I get my programming coursework?
The team at Studybay is known for its punctuality, and we follow a strict deadline compliance policy to complete your order on time. When you mention a deadline on your brief, the experts you work with will follow that timeline and finish the task within that timeframe.
Is Studybay a reliable assignment helper?
Studybay is reliable and used by some of the top students from the best universities worldwide. Our processes are very transparent, we only charge the amount shown after you share your project brief and have no hidden charges to surprise you with.
What if I got a code with some issues or any errors?
We also offer revision services if we provide you with codes with some issues or errors. We offer as many revisions as you want because we value and take pride in customer satisfaction.
New Here? Get $5 OFF
Your First Project
We are a team of enthusiastic professionals and geeks in our field.
At the very start of the project
Who Are the Experts?
Our experts are alumni from the world's top universities and colleges.
All of them have successfully passed the Studybay examination and proven their competence to our team.
Our experts have graduated from the best universities in the world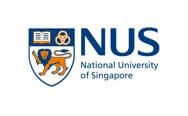 Our Clients About Studybay
How it Works
Sorry, your browser doesn't support embedded videos.

Step 1

Tell us about the project and your requirements

Step 2

Compare offers from top experts and pick the best one

Sorry, your browser doesn't support embedded videos.

Sorry, your browser doesn't support embedded videos.

Step 3

Chat with the expert and get your project done on time
6 Reasons to Join Studybay
Unlimited Support 24/7

Money-Back Guarantee

96% Customer Satisfaction Level

52,000 Experts World Wide

760,324+ Words Written This Month

1,650,000 Students Got
Helped Over the Past Year
Contacts
Want to contact us directly? No problem.
We are always here for you



Order an academic assignment
Enter your email address to order from this writer.