Computer Science Coursework Help
Calculate the price
Maybe you're struggling with a particularly tough project or an advanced program - but if it is computer science coursework help you need, Studybay's got your back.
IT is confusing ground for many students initially, so looking for some extra writing help is no big deal. Our coursework help offers writing services led by software engineering professionals ensuring your grades don't slip.
Main Topics We Cover
Computer science is a demanding subject, especially if you handle multiple complicated modules for the same term. So, if you need a little extra assistance from time to time, there's nothing to feel guilty about.
Studybay is a great platform to get help online as our writing service is known to be top-notch. If you struggle with your software engineering courses, be it programming languages, operating systems, or even database management, this site should be a definite go-to.
With the expertise of top talent from around the world, we offer computer science coursework writing service for the following topics:
Web Development
AI (Artificial Engineering)
IT/Computer Science Dissertation
Database Management
Programming
HTML, CSS, and Javascript
Model Development/Checking'
System Analysis
Side Server Programming- PHP/Python Flask/java/spring/Hibernate
Database Development for MySQL, MS SQL, Oracle
Algorithm Development
System/Network Analysis (Wireshark)
Git Code Version Control
Amazon Web Services, Windows Azure, Google Cloud
Linux Admin.
Forensic Tools- Autopsy/Wireshark/FTK Imager/Volatility/Sleuth Kit
Unified Modelling/Programming Languages
ASP.Net Core Web Development (MVC)
How We Can Help You
However, assignments aren't the only point of worry in computer science. Sometimes you need professional help to tackle projects that require more development-heavy work. In such cases, our professional custom coursework writing services come in handy. The hiring process is a breeze, and the platform also hosts some of the world's top talent specializing in your area.
We hire professors, independent researchers, practicing developers, and field experts who can lend a helping hand to take on projects like:
Development- Web/ Front End/ Back End/ Database
Web Hosting
OS Algorithms and Administration
Formal Designing and Methods
Forensic Tools
Networking
Automata
Cloud Computing
Algorithm
Cryptography
System Analysis
Our Benefits
Our cheap courseworks writing service offers professional authors, high-quality work, and hassle-free payments. You get direct, unmediated access to writers when you order coursework on this site.
Everything on Studybay is also customizable; you have full control over the output, from the writers' rates to the number of pages. With such benefits, this is a writing service you should not pass up.
Prioritizing Communication
We deliver top-quality assignments by closing the gap between you and your writer.
Many writing services prefer anonymity in order-placing and do not authorize contact between the writer and the customer. Though this system has merits, a third-party mediator may harm the writing quality by hindering communication.
Benefits of Direct Communication
We help you avoid such potential risks by prioritizing contact from the very beginning. Not only does the site provide access to a team of experts, but it also puts the power in your hands by letting you choose your own professional writer.
The site provides several writer options when you place an order for coursework on Studybay. Even though all of these professionals meet your requirements, you get to decide which writer to hire. In addition, since this process is based on a bidding system, you can also negotiate prices before deciding on an appropriate rate.
How Does It Affect My Computer Science Coursework?
But if you thought this was the extent of the writer-customer contact on Studybay, you are wrong. The auction is only the beginning, as the site's unique system lets you impart instructions directly to your writer. Since computer science coursework relies on specifics, this direct contact can be an enormous advantage.
You can pass details on what you want your assignment to look like on Studybay's chat system instead of migrating to a third-party app. This system protects your personal information while ensuring no crossed signals in writing.
This direct contact with writers also makes exchanging feedback easier during the writing period. With such a system, there is less dissatisfaction with the final product as the work is perfectly tailored to your instructions.
Convenient Delayed Payment Service
Studybay is one of the few professional writing services that offer true pay-for-work services.
Inconvenient transactions are never a cause of worry as "advance payments" carry a different meaning on Studybay. Unlike traditional payments on our site, even though you "pay" before receiving the final product, the amount remains on your account until authorization.
To clarify, the payment setup on Studybay is ingeniously designed to optimize user satisfaction. When you place a bid for help with coursework for computer science on the site, you will start to receive bids from experts around the world. Once you finalize a writer and a rate, the platform takes you to the payment gateway where you make your transactions.
However, instead of the money going directly to the writer, it remains in your account. It stays here until you receive your final written work from the expert. This unique setup allows you to release the payment only once you have checked and found the expert's writing satisfactory.
If you find any discrepancies where the writer has not followed your instructions, you can delay payment and send the work back for rewriting. This service is available at no extra cost, and the ability to withhold payment gives you the power to ask for rewritings. If the writer's work continues to be substandard despite repeated rewriting, you can contact us and demand a completely new work from another writer.
Money-Back Guarantee
Don't you hate having to pay for something you don't want?
Fortunately for you, we feel the same way- so in addition to the delayed payment mentioned above, we also offer a twenty-day money-back guarantee on your computer science coursework assistance.
As discussed, within this warranty period, you have the power to ask for multiple rewritings and even completely new work. Our ultimate aim is to provide a satisfactory user experience, so the company is willing to offer all its assistance. From coordinating rewrites to assigning new writers.
However, despite all these measures, if you still find the expert's contribution to your computer science coursework unsatisfactory, the warranty period is still valid, and we are willing to provide a full refund.
High-Quality Writing Services
Your coursework writing quality is an issue you never have to worry about on Studybay. The site only hires top talent from the world's best institutions, so a high academic level is guaranteed when using their services for computer science coursework assignment help.
Strict Hiring Process
The hiring process on Studybay is stringent to ensure that you have access to verified writers and professionals. For example, the requirements for employing writers involve a social media verification to check the candidate's identity.
You are right if you think this is only a basic necessity. Studybay uses social media only for initial identity checks. To be hired, writers must clear the skill test, where each candidate is tested for their knowledge in their specialized field. This process ensures that the skills advertised on the writers' resumes are not a hoax.
Suppose you receive a top-notch assignment on your order, probably due to our strict hiring process. Any writer applying for the site has their diplomas, educational certifications, and skill set thoroughly verified by the system. Only once they pass this examination can they claim to be our experts.
Plagiarism-Free Writing
The thoroughness of the credential verification system also ensures that all work you order on Studybay is well and truly custom. The site's unique order-allotment system gives you the power to choose the expert of your choice. Out of the available writers, you can opt for the individual whose field of expertise is close to what you study. This way, you ensure that the work you pay for is 100% original as the expert can tap their immense knowledge to write your piece.
The site's writer rating system is another reason Studaybay is the go-to place for plagiarism-free writing. Quality analysis is a major concern with our professionals, and the platform is constantly reviewing comments and reviews left by customers. The AI-based system rates the writer based on these customer scores ensuring that you get the pick of the litter whenever you post a bid.
However, if you still wish to verify the originality of your custom computer science coursework, you can use our on-site plagiarism checker. This EdTech tool is the perfect verification method to authenticate your custom-written computer science assignment. The plus point of this plagiarism finder is that it is compatible with up to eight languages, so you can use it even if your work's not in English.
Custom Services
If we were to describe our writing services in one word, it would be custom.
From the very moment you sign in to our homepage, you'll notice how customizable all the services are. Everything on the site, from the writer's access to the deadline period, is tailor-made for users. This custom focus helps the writers produce the most unique and appropriate content as the bent is towards instruction-based assignments.
To ensure that you get good grades for your next computer science coursework, we help you tailor your orders according to the following customizations.
Custom Pages
The rate and number of pages are flexible on Studybay. You can negotiate the per-page rate with the writer during the bidding, while the number of pages can be altered to fit everything from a five-page high school book report to a 400-page Ph.D. thesis.
Custom Deadlines
Six hours. That's the minimum deadline available for custom writing on Studybay. When you order work on this site, you can find a writer to complete it in a mere six hours. Depending on the project size, this deadline is extendable to 10 days, two weeks, and even up to 2 months.
Custom Course Level
"Computer science coursework" is a remarkably vague term, so on most custom writing sites, you will likely get a bland product when you order an assignment for such a topic. However, you have the option to tailor your output by verifying the level of your course work. With the following course specifications, writers can pinpoint the level of expertise required to produce a level-appropriate work
| | |
| --- | --- |
| 🤝 Prioritizing Communication | Leads to better price negotiation |
| 💸 Convenient Delayed Payment | Helps negotiate rewrites and refunds |
| 💯 High Quality Writing | Produces expert, plagiarism-free writing |
| 🖊️ Custom Writing Services | Produces instruction-specific work |
Computing Coursework Help from Best Experts
If worrying about the final assignment quality is what's eating you up, you needn't be! We have a rooster of expert writers and professionals from some of the world's top institutions. Think talent from universities like Oxford and Harvard; the site has also accumulated talent from around the globe, with writers from the prestigious National University of Singapore and Tsinghua University.
How Does Writer Rating Affect My Computer Science Coursework?
However, a degree is not all-important, and on this site, the writers' competency is rated by the users. Once you place your bidding, you will learn that this rating system will be an immense help. While many writers will connect with you with their bids, it is crucial to choose professionals with expertise in your field, like Dennis C, rated 4.7 out of 5 stars by users for his knowledge of Computer Science.
This rating system is convenient as it ranks the writer according to real data. The satisfaction of their past customers helps guarantee their work. Combined with the general high academic level of the writers, this is one of our features.
Computer science can be taxing work, and you may find your attention divided between learning about database management one second to jotting down programming languages the other. Getting help service is a terrific strategy to ensure you receive good grades on your next coursework in such a hectic timetable.
Our software is designed to streamline this process by putting control power firmly into your hands. Usability is one of the platform's strongest suits, and it takes only minutes to post your bid and find a suitable writer.
Do My Computer Science Coursework Now!
Signing up to Studybay is the fits step to finding an expert to do your computer science coursework. For this process, you will need to provide your email ID for verification. Once your account has been successfully activated, you can proceed with the first step in hiring an expert, which is
1. Placing My Order
The more precise the instructions, the more appropriate the content.
This statement is an important tip when placing your order for your computer science coursework. Even though you can get away with filling in only the necessary details on the order page, a detailed brief helps your writer tailor the work to your demands.
So, when the site directs you to the "Find an Expert" page, be sure to be as detailed as possible with your instructions. Alongside the requirements for several pages, course levels, and deadlines, you should describe your project needs as thoroughly as possible.
Once all these details are ready, you can click the "Create" button to read your order.
2. Choosing an Expert
The next step in hiring an expert is the bidding process. Once you "Create" an order, chances are, offers from various writers will start to pour in. However, to ensure that you receive only quality products, you need to choose experts with high user ratings whose areas of expertise fit your order.
Our bidding system is handy during this step as it lets you haggle and negotiate a price suitable for you and your writer. You can also chat with the experts before hiring them to verify whether they are reliable or not. Once you find a suitable professional, you can access their services by pressing the "Hire" button.
3. Paying Your Expert
With its unique payment system, Sudybay is truly a work-to-order platform. The site's unique transaction system lets you delay or transfer the payment in advance.
Once you finalize a bid and hire a writer, the site takes you to the payment section, where you transfer the money to your Studybay account. The amount remains here unless you approve of advance payment or choose to release it on receiving well-written work for your computer science coursework.
Frequently Asked Questions
Does Studybay offer legit computer science coursework help?
Yes, we hire talents from some of the world's top universities, including Harvard and Universite de Montreal. All our experts have to undergo verification and skill tests to check the validity of their credentials and writing expertise.
Can you get help with computer science coursework?
You can receive expert assistance with numerous themes for your computer science coursework by using our writing services. Both the rate and the duration of the task are negotiable.
What's the level of your computing coursework help?
We offer a truly custom writing program. When placing an order for your computing coursework help, you can choose from various levels, including professional writing services for high school, college, master's, and PhD.D-level students.
What other Studybay services can I use to get better grades?
To improve your project quality, you can send your professionally written paper for expert proofreading and editing we offer these services at a minimal rate to improve your chances of getting a better grade.
What is the cost required for my computing coursework help?
As was previously noted, the prices listed on our website are all open to discussion. Your agreement with the writer will ultimately determine how much money you will get paid for your work.
New Here? Get $5 OFF
Your First Project
We are a team of enthusiastic professionals and geeks in our field.
At the very start of the project
Who Are the Experts?
Our experts are alumni from the world's top universities and colleges.
All of them have successfully passed the Studybay examination and proven their competence to our team.
Our experts have graduated from the best universities in the world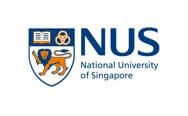 Contacts
Want to contact us directly? No problem.
We are always here for you



Order an academic assignment
Enter your email address to order from this writer.