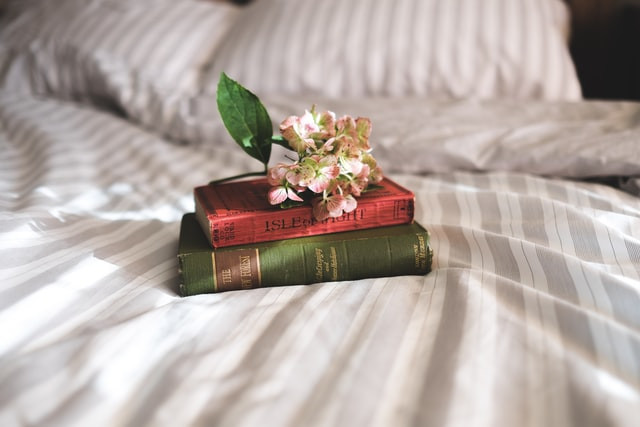 These particular poems use the alphabet letters to spell out a word or a phrase after which you named the sonnet. More often than not, the first letters of each line are given preference by the writers. Sometimes authors focus on the last letters of each sentence. If you want to enjoy this type of poem, you must go over Edgar Allan Poe and Lewis Carroll's following poetry form. Let's take a look at this:
"ELIZABETH" By Edgar Allan Poe
Elizabeth it is in vain you say
"Love not" - thou sayest it in so sweet away:
In vain those words from thee or L. E. L.
Zantippe's talents had enforced so well:
Ah! if that language from thy heart arise,
Breathe it less gently forth - and veil thine eyes.
Endymion, recollect when Luna tried.
To cure his love - was cured of all beside -
His folly - pride - and passion - for he died."
Have you noticed something common here? Yes, every sentence's initial letters form the name "Elizabeth" in such a beautiful manner. Every phrase fits in perfectly and makes sense!
Lewis Carroll's Famous Acrostic
You should definitely read Lewis Carroll's acrostic poem to understand this type of poem better. Look deeper into it, and you'll find the names Lorina, Alice, and Edith hidden in the first letters of each line. These three maidens are the ones the author has written this sonnet for! Imagine how much these authors brainstorm when they feel like writing acrostics with new words every time. If you want to read more of the author's work, try reading "A boat, Beneath the Sunny Sky.". It is an amazing acrostic and will leave you shocked!
Let's Learn Ways to Write an Acrostic Poem?
Determine the Devices You Will Use
Before you start writing, watch out! You should be clear about whether your acrostic is an abecedarian or not. It means if you want to follow the order of letters in the alphabet or not. Avoid unnecessary word puzzles. Decide on a rhyme scheme. You can use mnemonic devices to make it easy for the audience to remember your poem, even in bits and pieces. Memory plays a huge role in keeping great authors and their work at the top of our list!
Decide a Type
There are three types of acrostic poems that you can write.
The first letter of each line:
It is the most common type of acrostic. You can use the first letter of each sentence and spell the word.
Setting letters in the middle of the phrases:
A great way to hide letters in phrases is to use any word in the middle of the sentence. It is a more challenging task as compared to the rest of the types. So if you want to challenge your boundaries as a writer, go on with this type.
Last letter of each phrase:
Finally, you don't have to neglect the final words! You can hide your letters vertically in the final words of every phrase.
Come Up With a Topic
There is no rush. Think of a topic you feel is easy for you to work with and something you can do justice to by putting in an effort. It should be interesting yet simple for the readers to grasp. There is no point in over-complicating your poem. Make sure you have an exact name in mind before you start. Everything you do next depends on the name!
The Main Focus
Along with the poem's content, your main focus should be on each line's first letter. Each phrase should end up adding a letter to the name of your acrostic, otherwise working so hard will all go to waste. You might end up with a great haiku, but we are working on acrostic poems here, so even if a haiku is excellent, you should work on your type of poem first.
Type Your Word Vertically First
To make things easy for yourself, write the word's letters vertically as every sentence will start with these words. It will help you analyze your writing better. You can see the way your poem comes together. Keep the letters bold and capital to make it clearer when you begin writing.
Use Sensory Language
Poems are beautiful writings the help the audience visualize and enjoy the abstract. You should try to use sensory language to evoke the reader's five senses to develop their interest in the poem better.
Focus on Your Words
Try to make your writing interesting by using inventive language and making your work more creative. Be descriptive and try to show an image to your reader.
Bottom Line
Reading all this information on acrostic poems should be inspiring enough for you to write your piece soon. It takes effort and determination to come up with good work, but you can do it!