Dissertation Abstract Help
Calculate the price
An abstract is a write-up usually between 150-250 words that gives a brief overview of the dissertation being written to those that will read it. The abstract is always the last section of the dissertation to write even if it appears on the early pages of the text. This is because it encompasses all the aspects of your academic paper.
What Makes a Good Dissertation Abstract?
A good abstract will include a summary of the introduction, the research significance, methodology, results, and conclusion. Your reader should become hooked to your work by the abstract having enough details about the main idea and the findings of your academic paper.
Asides from summarizing the main idea, it facilitates dissertation categorization and selection. This is because the important phrases and necessary keywords included in the dissertation help to quickly identify the subject. This is another reason why the abstract of a Ph.D. dissertation is very important and cannot just be written without expertise.
A dissertation is incomplete without an abstract because it summarizes the entirety of the paper in simple words. There are so many rules to follow when writing abstracts. The rules include using short sentences to summarize details, avoiding repetition of words or facts, and ensuring that you do not lose focus on what you are writing so you do not go outside the scope of work. These rules may be overwhelming to follow.
A lot of people find writing this little yet significant part of their research paper very difficult. This is because many do not understand what it really entails and how to put together the words. Writing a dissertation abstract example requires an expert skillset to get the tone right and ensure that you are not leaving out any detail that is needed to be there. A lot of time many people end up including too much or not writing enough in their abstract.
The good news is that we provide writing help services for students who are having difficulties in getting the right abstract for their academic papers. If you need help writing an abstract, the services we offer in this aspect will be of great help to your project, even if it's the psychology dissertation help.
Dissertations Abstract Writing Service
«How to write my dissertation abstract?» may be a big bothering question on every student's mind, but we offer services that are available for all types of dissertations. If you need help writing an abstract, we make abstracts for Ph.D. dissertations especially. Masters and BSc dissertations are also not left out and any type of term paper you might have to do that requires an abstract can be sorted by us.
Top technology and the help of professional writers are used to ensure that the writing services we deliver are first-class. This helps to save time for students as they can entirely place their focus on the research itself. The services we provide can be used by any student in any location all around the world. We are not affected by the student's time zone or location.
Careful writing of an abstract is very important to any student because this is the first page that gives an idea about your paper to the professor. Our writers know this and are devoted to providing help that will take care of this aspect for you.
It is known that the impression your abstract makes to the reader will affect the way the entire paper is viewed. With this at the back of our mind, high-quality services are offered to give your readers an interesting piece that will make them eager to read your paper. Our writing help includes the following services:
Proofreading
Editing
Sales of samples online
Proofreading and Editing
Studybay is a reasonably priced service for university students. One of the services we offer includes proofreading and editing dissertation for students. You might have had your dissertation writing and have probably come up with an abstract for the paper. We help proofread and edit the writing abstract to perfection. In case you are not too confident of the one you have written down for yourself.
We have professional proofreaders that will go through the abstract you have written down to mark out errors that have been made when writing it. We offer custom proofreading service for a master's dissertation and other graduate dissertations in general.
While we can help with marking out errors made in your written abstract, we do not just stop there. If you want to take it a step further, we also offer paper editing services to help rewrite or correct the errors that have been identified if you are too busy or stuck with making corrections. Our experts will take care of this issue for you and help you edit the abstract to the perfection of your professor or supervisor in charge.
StudyBay's editing site USA has got expert editors who are American native speakers that will edit your work according to the American writing style and concord.
Grammatical, syntax, and semantics errors that may have come up in your project will be corrected and fixed to suit the required style.
Our professional writers are experts in both fields of editing and proofreading for doctoral dissertation abstract help. We promise to deliver an excellent job in this aspect if you choose to write your abstract yourself and have our website look through it to make necessary corrections.
A good dissertation abstract must talk about the dissertation's introduction, methodology, findings, and conclusions. It summarizes the academic writing's whole point, touching all chapters in it. While proofreading or/and editing your written dissertation abstract, we will ensure that all these areas are covered in your abstract writeup.
Buy Dissertation Abstract Online
Our very reliable website also offers abstracts that can be bought online. We understand that working on such project requires an expertise skill since it has to capture every essential part of your paper in a few words. Summarizing your 15-25 page dissertation in about 250 words without losing any important information might not be an easy task for everyone.
This is why we offer top-notch abstracts for sale at an affordable price while covering every aspect it is required to cover. Our website is one of the recognized and most reliable websites to get quality and balanced abstracts for you. You might familiarize yourself with an example of an abstract for a dissertation that has previously been completed by writers close to you on the topic.
You can purchase the dissertation abstract on the website with the guarantee that it will be delivered to you on time. We usually place a high priority on our clients' needs and instantly respond to all orders made. There will be a quick delivery of quality abstract dissertations to you before the expected deadline.
Another amazing attribute of our online projects is that they are always very unique. Non-plagiarism is a strong rule that can never be broken in our record and our professional writers ensure that all abstracts written for clients are 100% unique. This also includes proper citations of authors and appropriate referencing.
Our customer support team is so great that you do not feel left out when the abstract is being written. We reach out to you when needed and immediately respond to you when you reach out to us. The project you buy from us is written in full confidentiality and we have got 98% positive feedback from those who have bought from us.
Dissertation abstracts are written on whatever topic you have chosen. We do not have limits to our writings, and we also put in the work by thoroughly researching your academic work to ensure that all detail that comes up in the abstract is correct and factual.
To convey the right thoughts in your abstract dissertation, we make use of the appropriate angle and tone. This is always an issue for most people but we know just how to do it right. Our writers have a great understanding of academic rules, formats, and policies which is carefully followed through while writing abstracts. Linguistic styles are not left out in writing these abstracts.
We have got samples available for you to pick out the template you want us to follow. Each sample is carefully written to suit the aim of your project topic and other requirements given by the supervisor.
Need help with phd dissertation? Write us!
FAQs
How long did it take you to write your Ph.D. dissertation abstract?
Depending on how laborious the particular topic is, writing abstracts for doctoral dissertations can take between four and five hours.
How many words should Ph.D. dissertation abstracts have?
A Ph.D. dissertation abstract usually has between 250 and 300 words. It is a summary of the academic paper written so it should not have too many words so that readers do not lose interest.
Can you get help writing Ph.D. dissertation abstracts?
Yes, you can get help writing an abstract. This is why our services are being introduced to help you write more confident and engaging abstracts for your audience.
Can I pay someone to do my doctoral dissertation abstract?
In this century and time where people multi-task academics with jobs, it is normal to pay someone to do your abstract for you. You can as well find cheap abstract editing for hire in USA. This gives you the chance to focus on other things you want to do.
New Here? Get $5 OFF
Your First Project
We are a team of enthusiastic professionals and geeks in our field.
At the very start of the project
Who Are the Experts?
Our experts are alumni from the world's top universities and colleges.
All of them have successfully passed the Studybay examination and proven their competence to our team.
Our experts have graduated from the best universities in the world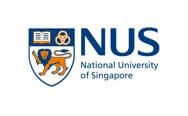 Our Clients About Studybay
Contacts
Want to contact us directly? No problem.
We are always here for you



Order an academic assignment
Enter your email address to order from this writer.