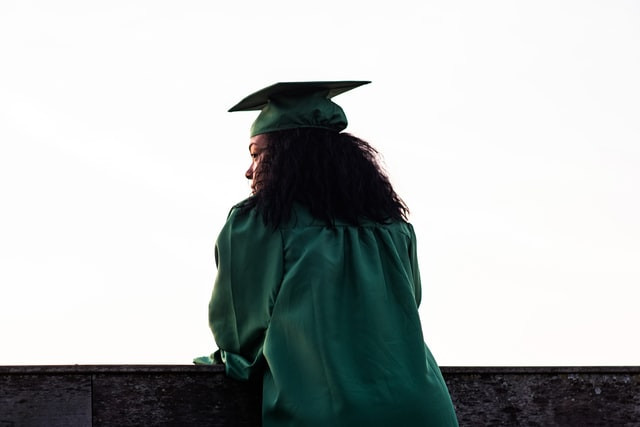 After years of various assignments and hard work to impress your professors, you're finally close to pursuing the degree. There is only one step you need to take, and most students hate it because of sleepless nights and permanent stress. It's about the dissertation: the most voluminous and challenging student paper you can face. The writing process is demanding, but one day you will find yourself at the finish line.
Once you have gathered and analyzed all necessary information, reviewed the literature, conducted research, and reflected on its results, your final task is to come up with a fantastic conclusion. This section seems not so important as the main body of the dissertation. However, it allows you to summarize the fundamental research and highlight its significance. When your paper is flawless, you need to finish it with a bang.
In this article, we're going to share some "do's" and "don'ts" that will help you to come up with a perfect conclusion chapter.
Dissertation Conclusion Foundations
When you receive the task to write such a responsible paper as a dissertation, the chances are that your professor provides you with various instructions.
This paper is not just a regular essay; it will most likely be published somewhere, e.g., in a scientific journal. Other people interested in research in your field will read it to find useful information and various insights. Therefore, your professor should ensure you have clear requirements to fulfill.
Read them attentively to define the aspects related to the conclusion. A lot of tips can be useless when you have a concrete task from your professor. Therefore, if you have some questions, don't start work until you receive the answers.
We will provide you with the basic foundations that are typical for most academic papers at this level. Besides, you can read a successful Ph.D. dissertation example to get inspired.
Difference Between Conclusion Discussion
If you have already written some shorter student papers and journal articles, you may think that the Conclusion has the same meaning as the Discussion. Sometimes these 2 sections are combined. But if you're writing a thesis or a dissertation, you need both separate chapters with different purposes.
The main difference between these sections is that the Discussion is intended to explain your results, evaluate them, provide a detailed analysis. But you also need to wrap the research up and form a final impression of your paper on readers, which leaves no questions.
The Conclusion section is short and pretty general. You do not need to use concrete data and specific results. Instead, write several broad statements to provide the audience with the essential insights of the dissertation.
It may sound easy, but once you pick up the pen, you will realize that the writing process requires a lot of time and effort. That's why you need to develop a clear structure.
How To Structure a Conclusion Chapter
Writing any student paper, you develop an outline: the plan that includes all important information and your ideas that you will use to create the content.
Before you start working on the dissertation, you indeed created the dissertation chapter structure as well. However, it is also essential to work through each concrete section, to understand what you should write about and what things are not necessary.
When you realize that it is time to wrap up, you might remember all the things you forgot to include in the body party. Of course, you want to insert them in the last chapter, but it would be a mistake. Read on to find out what exactly you should provide in the perfect conclusion to dot the I's and cross the T's.
Table of Contents
The table of contents is not part of the conclusion, but you need to compile it before proceeding to the final one. It is a list of all chapters you have used in the dissertation. And it is also the opportunity to remember all information that you provided before. Most students work on their final academic paper for several months, and it is easy to forget something important. When you have a table of contents in the front of you, you'll easily come up with a powerful conclusion.
Remember that it is crucial to follow the recommendations of the concrete formatting style. It depends on the major you study and your educational institution. APA, MLA, Chicago, and other styles have different requirements, so you need to check the official up-to-date guide to format the table of contents appropriately.
Answer The Research Question
When you started your dissertation, you provided a research question: the main question that your paper aimed to address. And now it is time to answer, a clear and concise one.
Pay attention to the fact that it doesn't mean you can just repeat the results you've already described in previous sections. You need to develop 1-2 sentences of a final takeaway that the audience will understand and remember.
Summarize And Reflect On The Research
Working on the Conclusion chapter, don't miss the opportunity to explain to your readers why you chose the approach you did, what were your expectations, and whether the results met them.
If you don't know how to avoid repetition when summarizing all chapters' main points, try to write more reflectively. Now, when you're about to receive the diploma, you may want to share some insights with your readers when you have covered a lot of grass.
What do you think of the research methodology you used and its efficiency? Were there any new questions or surprising findings in the process of the research? You have most likely met some limitations that didn't let you achieve 100% goals, and it is time to let your readers know about them. Imagine that you're writing for people who want to repeat your research. What would you recommend for them? Maybe there were some mistakes you could avoid? Positively present this information so that your readers can benefit from it.
Make Recommendations
Now, when you have some experience in your field, you can share some insights with your audience. Your final chapter is the best place to gather all of them and save your readers time and effort.
Show that your research is applicable, but don't exaggerate. Regardless of the discipline, when you're making some recommendations, try to design them as suggestions. You don't have to instruct readers, just inform them, explain the main insights, and show them what to explore in the future.
Emphasize Your Contributions
One more thing you can do in the Conclusion chapter is to summarize the contribution of the research. Even if you've done a great job, it is not always obvious what exactly you bring to the table. There are some strategies you can choose to achieve this goal:
Remind your thesis statement and show that your research has solved the issues you've provided in the beginning;
Refer back to your literature review and gap in knowledge, and write how you have overcome it;
Discuss how your research results interact with the existing knowledge or assumption: whether they confirm or challenge the status quo.
Again, think about how you can write an exciting and convincing conclusion without repeating the information you've already provided. Please think of the most powerful insights, and sum them up in the final paragraph.
The Dos And Don'ts of Writing a Dissertation Conclusion
We want you to get out the most of this article and your dissertation writing, so we've prepared some expert tips from our authors. They are experienced professionals right now, but they were students as well. They remember how it is responsible for delivering the dissertation. And therefore, they know some Dos and Don'ts of this process.
DO
Summarize Your Argument
When you're writing a dissertation, you put different ideas and arguments in other parts of the paper, which looks like a puzzle with various details. And the Conclusion section is where you can finally receive the whole picture: where all links are held together in one chain. So, if you want to come up with a good conclusion, read your dissertation once again. Highlight the following aspects: the research question, the thesis statement, key insights, limitations, implications of your work. What do they have in common? What is the difference? Analyzing the information you already have will help you to bring together various elements of the research and come up with a final section that is clear, concise, and useful for your readers.
Put Your Work In Context
When you're writing the conclusion section, you shouldn't think about it as about the separate chapter. It is the last detail of the puzzle, and that's why you need to restate your paper's contribution. Put it in the scientific context, and show what the significance of your research is. Will it change something except your grades?
Assess Limitations
Each research has some limitations that don't let you achieve excellent results. There may be various reasons why your research is not perfect, and if there are some objective limitations, you shouldn't hide these things. People who read your paper need complete information, and they want to be prepared.
You don't have a separate section for the limitations to include the information about them in the Conclusion. And it is important to be careful: if you ignore this aspect or add just one limitation, it will show that you find your impossible research perfect. On the contrary, when you add many various limitations, the readers think: was it worth it? Try to show that you're a person with critical thinking skills, and you know for sure what you are doing. The most common limitations are time, budget, cultural reasons, language, access to interviewees. Did anything from this list prevent you from achieving your goals?
Read Some Samples
When you sit in front of your dissertation, not knowing how to finish it, you can wait a very long time for inspiration. That's why it is important to take control of the writing samples. And if you don't understand what to write, try to read.
You can find a dissertation introduction example as well as some conclusion samples written by other people. Pay attention to the fact that even though these papers are published online, it doesn't mean they are 100%. At least, you don't know what instructions their authors have, so you can't use them as direct guides. However, you can find the inspiration there. Analyze a couple of similar pieces, highlight aspects you like and don't like, think of what ideas you can implement in your section.
You never should copy or even paraphrase someone else's content for your dissertation. It is plagiarism, and if your paper is not unique, it may postpone your academic and career development.
Ask For a Help
We know that writing a dissertation is a very demanding process. It is not the same thing when you have an exam tomorrow and prepare for a couple of hours. And if you've been working hard on previous sections, of course, you want your Conclusion section to be perfect.
In this case, you can ask for professional help. Our research paper writing service was created to provide students from worldwide with qualified assistance whenever they need it. As soon as you send us your request, we will choose the best author for you, with a good education, solid experience, and appropriate experience in your field. It is the first dissertation for you, it is normal that you're getting nervous. What if your paper will be written or edited by a person who has dozens of dissertations in one's portfolio?
If you want to save more time, it is possible to order the whole document written from scratch. Or you can receive help with the final section, to finish with a bang.
DON'T
Introduce New Material
Honestly, it is the most common mistake that students make. They take a short pause after they end up with the main body, and when it is time to get back to the conclusion, they remember a lot of information they want to include. They also come up with some new ideas; it would be nice to implement. Please stop.
Even if your research is not perfect, and there are some things to change, you shouldn't do it in the final section. It is a place to summarize, not to add new ideas and explain them to your readers. Write down this information, and evaluate it critically. Maybe it is worth making some changes to the previous sections? Ensure it will not ruin your structure. In any case, it is better to forget about new material than to use it in your conclusion.
Write Too Much
Depending on your educational institution, academic level, discipline, and concrete requirements of the professor, your dissertation can be very voluminous. It is important not just to make your paper look massive and solid, your primary task is to reveal the topic: to show the different angles, compare various points of view, introduce other researches and your analysis, and so on.
But when you are about to write the last paragraph, you don't have these tasks. You need to summarize the whole paper, make some conclusions, and provide your readers with food for thought and a pleasant aftertaste. Therefore your conclusion should be pretty brief, it can be about 10-15 sentences maximum. If you are not sure about the concrete amount, ask your professor.
When you write too much in the final section, your readers don't understand that you're wrapping up. And when you put the last dot, they still don't understand that things are over. It will surely spoil the overall impression, even if your paper is pretty good.
Keep Your Reader In Suspense
Your dissertation is not a fiction book when the readers don't know the ending and can't sleep until reading to the last pages. When it comes to student essays or other creative papers, you can finish them as a cliffhanger. But it does not apply to this format. You have specific questions and concrete answers. Make sure that your final section is not intriguing and incomprehensible.
Ignore Proofreading
Once you have finished your dissertation, you need to take a pause. Get back to it with a refreshed mind when you're ready to look through your conclusion and the whole paper once more. It is time to read it with a keen eye, define the mistakes you can eliminate, edit some sentences, and ensure your document is formatted correctly.
Working on the dissertation, students read their chapters repeatedly, and they know their content by heart. But most of them do forget about the conclusion: the final section. They rush to deliver the document to the professor as quickly as possible, and they don't think that the last paragraph may have some flaws.
Proofread the whole paper several times to ensure it meets your expectations, and you're proud of your work. You can hire a professional proofreader or editor as well.
Ignore Professional Tips
Modern students have a lot of opportunities to make the educational process easier. You can find information on how to write an abstract or some other tips just in a minute. And you should leverage it, get out the most to achieve your goals.
Of course, it doesn't mean that you should follow all recommendations you find online. Sometimes they even contradict each other. You should use your critical thinking skills to evaluate the information and decide whether it applies to the particular research.
And if you find some tips from a seasoned author, you shouldn't ignore them. Some of them may sound obvious, like "Don't write too much in your conclusion". But you don't know how many students do write a lot.