Dissertation Proofreading Service
Calculate the price
The final stage of improving and finalizing any academic paper is proofreading. But the majority of students make some basic mistakes when proofreading their Ph.D. thesis. For example, they may be thinking that the grammar and words used are good, but only a qualified proofreader and editor would be able to spot and correct the errors. When it comes to an important paper that impacts your final grade and job opportunities, you can't afford to make any mistakes. That's why many students are opting for a professional dissertation proofreading service.
Our team at Studybay is qualified to provide an outstanding dissertation service. We've helped thousands of students publish dissertations that are clear, error-free, and well-written. We exclusively use academic proofreaders and editors who are experienced and thoroughly trained. As a result, our expert team can make any dissertation stand out.
Hire Qualified Experts for Thesis Proofreading
When it comes to thesis proofreading services, you want to hire the best, which is why our service is popular among students worldwide. Our thesis proofreaders are all native English speakers with immaculate writing and editing skills. They are former university professors, lawyers, and academicians. These are people who have been mastering their craft for years and are also well-versed in the style required for proofreading a thesis. They hold Masters or Ph.D. degrees from top-tier universities in the USA, the UK, or Europe.
Our team consists of writers, proofreaders, and editors from various academic backgrounds and experience working on various topics and complex papers. When it comes to theses, we are aware of the high stakes involved. That's why we have a unique understanding of the review and assessment methods used by the university panel members. We know exactly what faculty members look for in a good thesis paper and we deliver the same, providing you with a great thesis proofreading service.
Our proofreaders are dedicated to enhancing your paper by effectively expressing the views and arguments set out in your thesis and thoroughly checking your grammar, syntax, spelling, and references. Below is the list of services that hundreds of students worldwide use to polish their papers.
Enhanced Style, Tone, and Register
Our proofreaders will work with you to polish your diction so that your thesis has a strong academic tone and use of language.
Flawless Clarity and Syntax
To ensure your thesis is clear and smooth, our proofreaders will correct any poor phrasing and ambiguity present in your project.
Proper Academic Style
Our proofreaders are well-versed in the usage of verb tenses and abbreviations. They make sure that your thesis has the proper academic style necessary to meet the academic writing requirements.
Feedback and Helpful Advice
Our feedback will assist you in improving your writing skills. Our proofreaders will give useful suggestions to help you level up your thesis.
Proofreading Thesis / Dissertation: What's The Difference?
A thesis is an academic piece of research work that has been critically written. It is usually submitted by students who have completed a Master's degree program. A thesis allows students to demonstrate their knowledge and skill in the subject area they studied.
A dissertation is a long piece of scholarly writing that documents your research work throughout your Ph.D. program. A researcher is awarded a Ph.D. only after submitting and defending their dissertation. It contains all the details on the Ph.D. candidate's original study or expanded research on a new or current topic.
Proofreading Differences
A thesis is a presentation of pre-learned and existing knowledge and is around 100 pages long. In contrast, a dissertation is intended to establish a new notion and defend it using theoretical and practical evidence. It is at least two to three times longer than a thesis. Hence, proofreading a dissertation is more complex and requires more time than proofreading a Master's thesis.
While the following points are not required to be considered when you do thesis proofreading, they are important for dissertation proofreading:
Statistics, figures, and common abbreviations are usually the source of errors. The exact formats necessary for them are not followed consistently throughout a dissertation. Therefore, these should be double-checked against guidelines.
Dissertationcitations and references usually carry a lot of errors; therefore, you need to double-check and correct the references in your list. Also, check the in-text citations of sources in your running text. This is to ensure that the documentation style desired by your supervising committee is followed consistently.
A dissertation's structural apparatus and table of contents should be verified for consistency. This is to ensure that everything is in the correct place and order. Then, double-check the custom fonts, font style, numbering, capitalization patterns, etc. - you might have used them to differentiate subheading levels.
Examine your dissertation's tables, charts, bibliographies, and any additional information for accuracy and correctness. Keep in mind that the more tightly packed with information a section is, the easier it is to let errors slide in and go undetected. To establish coherence, compare data from auxiliary sections of your thesis or dissertation to data from other areas of the text.
Any technical language or topic-specific jargon you used in your dissertation will almost certainly require explanations. Make sure these parts are clear and concise and are correctly applied for the university panel to review.
Masters Dissertation Proofreading and Master Thesis Proofreading Services
Candidates for a Master's degree need to expand their horizons beyond everyday language and reading. Their thesis and dissertations demand meticulous attention to detail in order to achieve the goal of competent academic writing. A good paper can lead to graduation and ultimate publication for a Master's degree candidate. But before you get to this level, you'll need to have a lot of practice writing summaries in the vocabulary of your chosen profession.
Luckily, our Master dissertation writing and Master's dissertations proofreading services include everything. We do spelling and grammar adjustments and document formatting as per our authors' specifications. Our level of commitment results in steadfast professionalism, which distinguishes us as the best service for proofreading Master's thesis to achieve academic excellence. We achieve this by polishing spelling, punctuation, and content while following all required guidelines.
The following is the list of Master's these writing and dissertation review services that we offer:
Check the structure and layout of the Body.
Polish every text on a sentence-by-sentence basis for accuracy. For example, punctuation, mechanics, grammar, diction, use, and syntax.
Rewrite language obstacles for achieving coherence and readability.
Proofread the writing style by selecting acceptable diction to achieve the best possible balance of readability and professionalism.
Rewrite paragraphs by making changes to get the optimal sentence order.
Rearranging phrases within paragraphs to focus on clearly stated subjects.
Proofread to ensure that subtopics are in the best possible order and that the arrangement is logical and understandable.
Proofread abstract, reference apparatus, including the footnotes and bibliography, for academic integrity.
Proofread text for graphics and illustrations along with captions, copyright as well as order and layout.
Proofread the referencing style and double-check that all citations are clear and consistent.
Look for errors in quotations and ensure that the reference list and bibliography are properly formatted.
Check that the reference list has all of the sources listed in the main text.
Check that all entries are properly structured for the source type and full.
Check that the names of the authors and the titles of the books are consistent and correct.
Primary Advantages of Using Studybay's Dissertation Proofreading
Numerous students order our professional proofreading dissertation services for the following reasons:
Complete Academic Writing Support, All Under One Roof
We provide a wide range of academic, professional services in one place. Our skilled professionals can assist you with your writing and provide guidance throughout your education. Our team delivers custom thesis and dissertations along with analyzing and interpreting research data. If you need someone to write and deliver custom essays, term papers, and assignments in a variety of subjects, let us know! Our native English writers can help you with your thesis or dissertation at any stage.
Affordable Pricing
Our rates are reasonable and transparent and are calculated fairly. This is to ensure you get cheap dissertation proofreading without sacrificing the quality. Contact us for a free quote, and you can be confident that you'll get quality editors and proofreaders at the best price on the market.
Expert Proofreaders
We hire only highly qualified proofreaders who are well-versed in their subject, field of study, and the research approach as a whole. They go through rigorous tests in order to get qualified. Our professional proofreaders are well-versed in the many formats used by renowned institutions. As a result, they are qualified for Ph.D. thesis proofreading and ensure that it is error-free in terms of language and format.
Our proofreaders are knowledgeable in a variety of referencing styles. These include APA, Harvard, MLA, Chicago, and IEEE. They'll double-check your citations and references, no matter what style you're using, and let you know if anything is missing.
Value-Added Service
Our proofreaders examine for and correct even the tiniest errors in your paper. They polish not only your thesis's language but also structure and enhance it to make it meaningful. This makes it easier to communicate your ideas and views to your university panel members in the manner you choose. Our experts will provide any recommendations that they feel may help you improve your paper. A well-crafted, detailed thesis will undoubtedly increase your credibility.
24/7 Support
There is a significant number of students who want to use our proofreading services and reach out to us when they are either short on time or under pressure from impending deadlines. We take this into account and try our best to accommodate your requirements. This is why we provide customer assistance round the clock, and our representatives are always available to respond to requests or queries. You can reach out to us via email, phone, or chat.
Timely Delivery
We strictly adhere to deadlines and ensure that you get your final paper on time after thorough proofreading.
«Proofread My Thesis» Request? Studybay Is Here to Assist!
If you need dissertation proofreading help, you can easily order our professional proofreading dissertation services from our website. Just follow the below steps, and our highly qualified team of proofreaders will start working on your paper right away.
Sign Up
Create an account on our website. We only require your email address to complete your sign-up.
Create a Project
Go to your profile and select "Create a Project" from the drop-down menu to begin a new project.
Make sure you provide full instructions and mention details about the kind of service you're requesting - check my dissertation or similar tasks like proofreading my thesis. Fill in all of the essential information about your paper. It will assist the professionals in quickly setting fair charges, and you will be able to select the best expert sooner.
Upload any additional information, such as a reference that needs to be considered by selecting 'Attach.'
Hire a Proofreader
To hire a professional editor or proofreader for your paper, go to My Projects on your homepage.
All of our professionals' bids will be shown to you. If they have already set their fee and you agree with it, select one of them and click the "HIRE THIS EXPERT" option next to their profile. If the price is negotiable, talk to your expert first. You can hire them as soon as they submit their bid with the agreed-upon price.
Select a Payment Option
We give you the choice of making a single payment or a partial payment to pay for your dissertation. To buy thesis paper or dissertation, you have the option of using Mastercard, Visa, or PayPal. Your project's status will change to "in progress" after a successful payment, indicating that your proofreader has begun working on it.
Academic Thesis Proofreading: How We Ensure Best Results
If you don't know how to write a masters thesis or struggling to articulate your research and thoughts into your thesis or have just finished your paper and want an expert to proofread your dissertation to make sure there are no spelling errors. Our proofreaders can provide the expertise and accuracy to polish any of your academic papers to perfection. Students across academic subjects seek our academic thesis proofreading services.
We also cover the following in our proofreading services to get the best possible results.
Fixing mistakes in grammar, punctuation, and spelling
Modifying sentence structures to ensure they flow more smoothly
Modifying language to match the document's topic and style
Eliminating duplication for clarity
Fixing mismatches in capitalization
Perform sentence structure to correct ambiguity
Reviewing citations and references to ensure they are clear and correct
In a nutshell, we proofread to ensure that you can express your topic as simply and effectively as possible. Our dissertation editing service is the best!
FAQ
How long will it take to proofread my dissertation or thesis?
It varies depending on your subject, topic complexity, and the availability of proofreaders. We strive to deliver before the deadline promised by us, and we also accept urgent proofreading requests.
Who will proofread my thesis?
Studybay's in-house proofreaders will proofread your theses. To ensure that all of our experts adhere to the criteria unique to our company, we do not hire experts from third parties.
Do you want to learn more about Studybay's outstanding and flexible team of experts? Visit our About Experts page to learn more about their credentials, experience, and reviews.
Is it possible for you to make a proofreading in Australian English?
Yes! Simply mention in the Instructions section of your order that you want the document proofread in Australian English.
I liked the proofreader's service on my previous paper. Can I request the same expert in the future?
Yes. You are free to hire the proofreader with whom you have previously collaborated. All you need is their username or the ability to locate them on the list of experts while hiring them.
Is getting someone to proofread my thesis is cheating?
No, using our thesis proofreading service does not constitute cheating. As outlined in our Honor Code, our organization is committed to academic honesty. All of our professionals are likewise committed to following the rules outlined in our code of conduct.
New Here? Get $5 OFF
Your First Project
We are a team of enthusiastic professionals and geeks in our field.
At the very start of the project
Who Are the Experts?
Our experts are alumni from the world's top universities and colleges.
All of them have successfully passed the Studybay examination and proven their competence to our team.
Our experts have graduated from the best universities in the world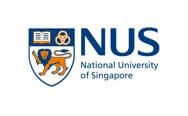 Our Clients About Studybay