Dissertation Data Analysis Help
Calculate the price
A dissertation data analysis project entails processing, reviewing, and understanding vast groupings of data. The goal of your dissertation is to find patterns in the data you gather and note possible reasons for these outcomes.
The data analysis process can be daunting as it entails trying to find as much information on the content you gather as possible. Our experts can help support you with the dissertation data analysis help you need to move forward with your studies.
Dissertation Data Analysis Services
You can produce accurate and thorough results for your dissertation when you employ the best data analysis dissertation help for your project. The analysis work can include many steps:
A thesis data analysis help team can review your project and determine the best possible tests or methods for helping you gather more quantitative data.
You can then get whatever measures you want to use approved by your faculty members. This step is necessary for some projects.
The analysis will then occur within the proper timeframe.
The analysts will make charts, tables, and other visual representations of your data.
You can also consult your dissertation statistics service for help answering questions or concerns surrounding your project.
The task can be thorough and may include plenty of technical details. But the process is about being detailed in what you complete while presenting your content well. The work also involves finding information relevant and reasonable to your dissertation.
Data Analysis Tools
Data analysis is the process of taking raw data and using analysis to find important details and trends. In both business and academia, analysts collect information from sources like reports, documents, or recorded information to help form a picture of a situation or organization.
Statistical tests, graphs, and models are powerful tools that analysts use to answer important questions such as "How many?", "What type?", and "Why?". The answers to these questions help leaders make decisions about how to operate their organizations more effectively or how to use resources.
Data analysts are often responsible for finding as many details on their subjects as possible. Analysts will complete data collection tasks and perform statistical analysis to help see what can work to succeed.
The specific things necessary for hypothesis testing or any other research study you will complete will vary by subject and task. You can find help with dissertation tasks through us to see how well you can complete your project.
Professional analysis programs like Apache Spark, KNIME, RapidMiner, and Tableau can be incorporated into the dissertation process. Some projects may also require specific procedures like a Chi Square Test, Z test, T test, or Mann-Whitney Test, although the specifics for your project will vary over what you study and how much data you have to use.
Some programs can handle large amounts of data while others can help organize data or perform specific functions like statistical tests.
Our Advantages
You can trust us when you're looking for help with data analysis for dissertation projects. We provide a thorough approach to work that covers many of your needs.
Here are some of the benefits we provide to our clients:
We provide a plagiarism-free approach to work. We will ensure your content is unique and specific to your work. All content is written in the proper format, plus we use the appropriate citation standards for all sources.
We write based on your academic level. Let us know the grade level of your dissertation, and we will prepare a document based on what you want to use.
Our professional writers can work with whatever instructions you have. Let us know what keywords you need to follow, what resources you want us to use, and how many pages we need to complete. We'll follow all these rules to provide a paper that fits your specific needs. Need proposal and dissertation help in methodology? No problem!
We can also work within your deadline. Our writers can accommodate your deadline in their work, ensuring you get your top-quality content on time.
We also provide a money-back guarantee. You can request a refund during the twenty-day period when your project is under warranty, ensuring you will not pay anything if you aren't satisfied with the final project.
You will be in direct contact with our writers throughout the work. You can talk with our experts during your project for information on how your project is working and provide feedback as necessary.
The payment process is easy to manage. You can choose to pay for your dissertation project in advance, or you can handle a partial payment at the start if you prefer.
The pricing at Studybay is transparent and simple. You'll know what you will spend on your project before you pay anything.
| | |
| --- | --- |
| ✍️ Expert Writers | Thousands of writers in all disciplines available for hire |
| 🧑‍🎓 All Academic Levels | We offer dissertation help for bachelor's, master's, and doctorate projects |
| ⏰ On-Time Delivery | We work with all deadlines |
| 💳 Simple Payment | Pay in full or make a partial payment at the start |
| 💸 No Hidden Fees | You'll get full info on how much you'll spend before paying for anything |
| 🖊️ 100% Plagiarism-Free | All work we complete is original |
Hire Dissertation Data Analysts To Get Help With Thesis Data Analysis
Our experts at Studybay offer the best dissertation services you may trust for your work. We have thousands of expert writers in all fields, including writers with top-level degrees and work experience in these industries. Students can trust all the writers who can provide help with thesis at Studybay.
We require all our analysts to undergo thorough training and verification to ensure they meet our standards for work at Studybay:
All writing candidates must provide verification of their education documents and state-issued identification cards.
We conduct skill tests on all our candidates to confirm they can handle projects in their academic fields.
Our AI-based quality analysis system can check how well our candidates can complete test tasks. We use these results to see how well our workers can write projects.
Our custom dissertation helpers can work as statistical consultants who can help you plan a project and arrange your data to make it easy to read and review. The research and work they will provide will be indispensable to your project.
Get Help With Dissertation Data Analysis Now!
It's easy to order our dissertation data analysis service today. Here are some steps to request help at Studybay:
Create an account on our website. You can do this through our homepage.
Go to the Create a Project section of the website.
List the title for your project, a brief description of your work, the project type you want us to complete, and the subject area. Add attachments, word count details, and deadline info as necessary.
Search through available experts after specifying what your project will be on. Review each expert based on their prices for helping, prior reviews, and their educational background details.
You can start a chat with any available expert through the platform. This feature can help you learn more about a writer of interest.
You'll then be asked to complete a payment. You may pay in full, or make a partial payment where you pay 30 percent of the project now and 70 percent at the end. A 10 percent fee will be added to the latter option.
This practice for ordering dissertation data analysis writing services is easy to follow, plus it ensures you'll get help sooner. Thanks to our skilled professionals, you don't have to worry about running out of time to complete your project. Our experts have completed dozens of these tasks and can easily demonstrate proficiency in your field.
Our experts can also help you formulate a hypothesis and plan of action to complete your project. They will also present their findings in a manner appropriate for your field and university.
You can trust us at Studybay when finding a team that offers data analysis services for dissertation projects.
Frequently Asked Questions
What should a dissertation analysis include?
Your dissertation analysis will require a review of the methods used in the analysis, the results of your work, and an interpretation of your data. Each chapter in your dissertation should also include a review of the relevant literature.
What are data analysis tools?
Analysis tools are materials that help you review how your data works in a project. These solutions help gather information and sort them in easy-to-read formats, plus they can help you find trends in less time.
What types of data analysis practices can you follow?
The analysis process can incorporate many practices, including descriptive or diagnostic analysis. You may also use inferential analysis to compare sets with other sets, or you may use predictive analysis to predict possible outcomes for later use.
How long does it take to analyze data for dissertation purposes?
Sometimes the process can take a few days, but it may take longer depending on the complexity of the project and its overall scope. To ensure that you meet your dissertation deadline, we offer advanced analysis services at competitive prices.
New Here? Get $5 OFF
Your First Project
We are a team of enthusiastic professionals and geeks in our field.
At the very start of the project
Who Are the Experts?
Our experts are alumni from the world's top universities and colleges.
All of them have successfully passed the Studybay examination and proven their competence to our team.
Our experts have graduated from the best universities in the world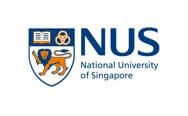 Our Clients About Studybay
Contacts
Want to contact us directly? No problem.
We are always here for you



Order an academic assignment
Enter your email address to order from this writer.