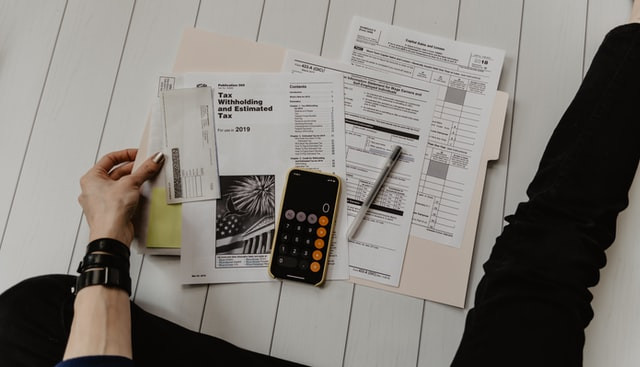 The cost of higher education in the United States depends on several factors:
level of study (bachelor's, master's, or doctoral studies);
specialty;
type of university (public or private);
university prestige (Harvard or a little-known university).
For example, a year of study at a state university (Master's program) will cost you an average of $ 30,000. If we are talking about a private university, this figure will rise to $ 40,000. If your goal is business education, prepare your wallets because the average cost of MBA programs in US universities is $ 60,000.
For many people, the cost of attendance seems overwhelming. But people seeking an education are always looking for opportunities. And the state, which needs experts, is ready to help those who want to get higher education. This intersection is Financial Aid 101.
So, financial aid is various programs, loans, and scholarships that cover students' tuition fees in higher education.
The Principle of the Financial Aid Program
You need to know a few basic points to qualify for the federal financial aid award.
Sources of aid:
high schools and colleges;
federal and state institutions;
funds;
corporations;
private sources.
The amount of aid is not constant. It is determined individually, depending on the principles of the organization that provides it. By the way, the financial aid package may also differ in many colleges.
The important thing is that to decide whether to help you or not, you will first be tested for the ability to pay for education yourself. To do this, you will need to answer a list of questions. Only then will a decision be made on whether to provide assistance, its amount or to reject your application.
Another important point: sometimes the money is given to you without a refund, sometimes it should be repayment: you will need to return all the money after a while, or in part. So after the approval of your application, you already decide: to accept the offered help or not.
Guide for Getting Financial Aid
Step one: FAFSA
The Free Application for Federal Student Aid (FAFSA) is a questionnaire that contains over a hundred questions that need to be answered accurately and truthfully.
The scheme is as follows - you give all the information about yourself and experts use special formulas to calculate what federal assistance you can count on.
Please note: you can fill out the form from October 1 to June 30. You can find it on the website of the Department of Education. However, these terms apply only to federal aid. Some schools reserve the right to set other deadlines for completing the questionnaire.
Getting help from private schools is a bit more difficult. They do not have enough information in FAFSA, so students who claim their commitment must complete another application. It is called the College Scholarship Service Profile and is paid. The CSS Profile's initial application costs you $ 25; for Profile's initial application additional report, you will have to pay another $ 16.
This type of application is required by a few colleges (about 250), but they are on the elite's list.
Step two: follow the deadline
It should be noted that many colleges have their financial aid deadlines. College management should have time to review all applications and make decisions. Therefore, students are strongly advised to meet the deadlines offered by the particular college.
Step three: wait for the financial aid award letter
So, you did your best - found the right college, filled out FAFSA, and met the deadlines. Now you need to wait for the letter of happiness, which will inform you about the award. Check your mailboxes with the onset of spring. Although, some colleges may send a response as early as December.
Step four: appeal
If you are denied financial assistance, you can appeal the commission's decision. You will need to show a change in your family's financial situation. Prepare the necessary documents concerning the families' special circumstances, affecting the ability to pay. So you will have a better chance of getting help.
Why Can You Be Refused?
Financial aid needs to be applied reasonably. Collect all evidence that you are truly an ideal student and will do well. And the only thing you are missing is the funds to finance the study.
Moreover, this logic should be traced not only in the application for material assistance but also in the content of the entire package of documents. For example, it will look strange if you and your parents have traveled half the world, and you talk about it in a motivation letter or essay. It will be strange to say that you have no money to study at the same time. A little cunning in the format "it was not me, but my parents who paid for travel" will not work here. Each application for financial assistance is considered by the college admissions individually and meticulously, so take care of all documents proving your family's income.
Types of Financial Aid in the US Education System
Students can receive various types of aid on several grounds: for certain merits or due to financial need.
need-based aid: provided to those students who do not have the financial ability to pay for tuition;
merit-based aid: is given to those students who have shown their special achievements.
Let's talk about the most popular types of financial aid.
Grants
Grants are funds provided to you to implement various projects or, as in our case, to study. What do you need to know about the grant?
First, you do not need to return these funds. Take the money, thank the donor, and go study.
Secondly, you are not the only one who wants to receive a grant, so you will have to compete for it on a competitive basis. Here you can use all your trump cards - special merits, talents, past victories.
There are different types of grants.
Fellowship (Research Grant)
For enrollment in the ranks of the lucky ones who received such a grant, a student must be researching a university or government agency. This grant covers the entire tuition fees and room and board (about $ 1000-1500 for personal expenses). Most often, research grants are given to Ph.D. students (doctoral/postgraduate studies). More than 90% of Ph.D. students receive full funding for their education.
Federal Grants
Higher education students should fight for eligibility among a variety of federal grants, such as:
Federal Pell Grants, TEACH, and FSEOG - this is far from a complete list of federal grants that the US Department of Education offers to college and university students.
What to Do to Get a Federal Grant?
The first step is to choose a university or college. Next, find out what grants are offered by this institution or other funding initiators. Then study the requirements in detail and soberly assess your chances of receiving a grant.
If you decide to participate in a program, then start preparing a package of necessary documents and have time to submit them by the deadline for applications.
But keep in mind that not all grants fully cover all living expenses and tuition, so pay attention to the minimum required by the grantor (including with the removal of housing).
Pay attention to Pell Grant - it is one of the most popular. Start by submitting a Free Federal Student Aid (FAFSA). After reviewing the FAFSA application and calculating the expected family contribution (EFC), the financial aid office issues a verdict on the award of the grant.
Scholarships
In fact, the only difference is that the grant is a one-time payment of the entire amount declared, and the scholarship is divided into parts and the student receives it monthly during the period of study.
In most cases, scholarship and grant programs fund:
federal government;
state government;
college or high school;
private firms;
charitable foundations.
Student Loans
There are two different ways to get a study loan. You can take a loan to study at a bank or from private sources. However, it would be much more profitable to obtain such a loan from the federal government. Such assistance will be called federal student loans. And this is another way, in addition to grants and scholarships, to study where you want.
How Do I Get a Federal Student Loan?
The first step to obtaining a federal student loan is also to fill out a special FAFSA application. This is a free option but a significant step because, based on this document's review, the educational institution will decide the student's future.
Such loans do not require high-interest rates. It depends on the date of payment of the first installment and does not change during the academic year. The difference between the fixed interest rate of private and federal loans is huge. Thus, the subsidized, unsubsidized, and Direct Plus loans rate will not exceed 3% per year. While borrowers will have to pay 6 times more to private organizations.
The direct loan program is the most affordable and reliable source of funding for college students.
Private Sources of Funding
Students or family members can also enlist the financial support of private lenders. These can be local and national banks, online lenders, or student credit unions.
Private student loans have fewer advantages than federal ones - higher interest rates and mandatory creditworthiness testing.
Work-Study Programs
Have you heard of federal work-study? If not yet, we advise you to get acquainted with this type of additional earnings for students. The student can earn extra money for his education without separation from the learning process. These can be responsibilities related to the training course or community service. The student can work part-time, regardless of the form of study - full-time or part-time. If a student has certain financial problems - he can count on this type of financial aid from the institution.
If you work on campus, you usually work in the same institution where you study. If you work off-campus, your employer will usually be a private non-profit organization or government agency. Then the work done must be in the public interest.
Some HEIs may have agreements with private commercial employers for jobs. These jobs must be consistent with your course of study.
The amount you earn cannot exceed the total amount of the tuition fee. Your employer or financial aid department will take care of this. Schedule and academic performance will be taken into account when setting hours. You will not miss classes and will not earn more than is required to pay for tuition.
There is another way to get free money for education. Some employers provide this opportunity to their employees by sponsoring such programs. Employers assist employees in obtaining higher education, as well as their family members, if necessary. In this case, tuition fees will not be included in the salary, and accordingly, will not be taxed.