MBA Essay Writing Service
Calculate the price
Writing an MBA application essay may look simple as a business homework but it's not. Many people think it's just like writing a graduate school of business admissions essay; it is just a matter of writing a business paper to be admitted. It is not, MBA applications are pretty tricky since they require both navigating a complicated and intricate set of guidelines and achieving real-world knowledge.
Unfortunately, not everyone has the time, energy, or vocabulary to produce a fantastic MBA application essay. How can MBA admission essay writing services online help you? Let's examine the facts about a website like this here.
Reasons Why Writing an MBA Application Essay Is Difficult
The MBA application essay is the most important document a successful applicant will submit, so it should be crafted with complete dedication and attention to detail. It takes time and effort to create. But why is it so complicated?
Many university graduates liken an MBA admissions essay to a thesis defense, while others say it's the most critical non-publication work you'll ever do in your life. Business schools expect the highest caliber of work from their applicants to judge who's qualified to enter those hallowed halls of learning. You might need assistance to achieve entry.
MBA application essays must exhibit several conflicting characteristics at once. They need to demonstrate intellectual depth and creativity, while also displaying enthusiasm and energy. The prospective student must also provide a comprehensive picture of themselves while distilling their entire career into a single essay. That's a tall order even for the most seasoned writer.
It is also important to remember that the school is looking for more than just your work history. They are examining you as a person. The qualities and traits you've demonstrated throughout your life are just as important as your professional accomplishments. This makes incorporating an extensive and diverse set of information into a single essay a challenging task.
These essays are more difficult to write than other types of essays because of several factors, including:
➡️ Inability to Express Oneself in Writing
One of the most damning pitfalls students run into is being unable to express what they want in words. Many applicants have a transparent, defined thought process, but this process quickly becomes muddy when they spend their time trying to express it in words. More often than not, they just don't have the expressive capability to transfer their well-defined thoughts to the page coherently.
While helpful in outlining ideas, the resulting essay does a poor job of adequately expressing them or defending potential points of contention. The style isn't defined, and the grammar might be less than ideal.
Most students who apply as MBA students come from a business school. These schools focus on marketing and business-related studies, with creative and expressive writing having less importance. This lack of importance shows up in their writing.
➡️ No Time to Get It Done
An MBA admissions essay takes time to do. Writing is more than just putting words down on a blank page. It's about researching, collecting sources, checking them against one another, and finally crafting a well-balanced argument for or against a particular topic. When you're a student, this is a relatively straightforward process, simply requiring some dedication.
However, most applicants are working individuals who manage to maintain a work week consisting of more than forty hours. They don't have the time to dedicate to research and crafting the perfect admissions essay to get into their program of choice.
➡️ No Energy to Put into The Task
Similar to having no time, older applicants may also lack energy. When someone is the breadwinner for a family or has so many things to do during their day, they will eventually run out of time to dedicate to other tasks. Preparing an MBA admission takes significant energy, especially if the applicant wants to make a good impression.
To proofread a document and edit it also takes its own share of time. Lack of energy might lead to simple mistakes that serve the opposite purpose of highlighting an applicant's best features. Instead, those mistakes might highlight the flaws that simply reflect how drained the applicant is from their daily lives.
➡️ Language Barriers
Not every Masters of Business Administration applicant is a native English speaker. While they may be able to get by in spoken English, writing a professional-level text for admission to an MBA program is a different task entirely.
You can't afford to make the simplest mistake in the choice of words or grammar. These business schools can be discerning about whom they let into their hallowed halls. If you lack language fluency, writing an essay can be an uphill task and one that shows off your lack of skills in the language.
If you fall into one of these categories, you don't have to worry too much. We offer a professionally written, unique MBA essay application service to suit students' needs.
MBA Course Programs
MBA courses can be broken down into four (4) different types of programs. These are:
Full-Time: Typically, full-time candidates dedicate significant time and effort to obtaining their certifications.
Part-Time: Part-time candidates usually dedicate less time than full-time students but tend to take longer to complete their course of study.
Accelerated: Candidates who want to come to terms with business administration in the fastest possible time opt for this route. It's the course preferred by those already in positions that require this knowledge.
Executive: Individuals already running companies or in managerial positions would benefit the most from these course programs.
MBA Essay Writing Help
What exactly does Studybay offer to its clients? Our MBA essay writing help extends far beyond simple admissions essays. There are many cheap writing sites, but we go above and beyond any of the others.
We offer a wide range of writing services for MBA candidates that covers broad swathes of the syllabus. Our writers are highly qualified individuals with Masters and Ph.D. degrees of their own. Among the paper writing help services we provide to our clients are:
Accomplishment MBA Essays: This type of admissions essay is specifically geared at individuals who have a series of achievements under their belt already. It may be difficult to explain how or why these accomplishments affected your decision to do an MBA, but guided questions and interaction with a professional essay writer can help explain it in a simple essay form.
Admissions Essays: As mentioned before, an admissions essay could make or break your future at an institution. Why leave something that important to chance when you can hire a professional to get it done for you, along with any revisions you request? Choose a professional writing service to get it right the first time around.
Academic Essays: A business school essay writing service could be extremely beneficial in this regard. Time for research and writing can be difficult for a busy student trying to balance work, home life, and an MBA. Let our cheap essay writers service for MBA help you by crafting the perfectly tooled academic essay to suit your coursework topic. You'll be guaranteed a product from one of the best cheap academic essay writing sites for MBA.
Argumentative Essays: Got to do a presentation highlighting a position for or against a premise? You could spend the time delving into the topic and crafting a perfect comeback, but hiring a cheap custom writing site to argue your position for you is much easier. The right custom argumentative essay writing service for MBA will suit your needs quickly.
Cause & Effect: MBA courses use these essays to teach the principles of business administration. They are crucial to help students grasp how their actions can create knock-on consequences within their business structure. Most experienced candidates already know how this works, and getting a cheap analysis essay writing service for MBA to craft a text that outlines their knowledge can save them tons of time and effort.
Core Values Essays: Core values essays are a type of admissions essay focusing on personal experiences that have shaped an applicant. MBA programs, such as those at prestigious universities, lean into these essays to determine whether a candidate is suitable for their program. As a creative endeavor, you could benefit from checking out cheap creative essay writing websites for MBA.
Compare & Contrast: This type of essay often comes up within an MBA course, allowing students to look at two approaches to a problem and their potential impacts. These usually require more in-depth research than simple argumentative essays and will take a lot more time to put together. Instead of spending this time researching something you already know, consider hiring an expert writer to craft a compelling piece of writing for you.
Critical Essays: A critical essay focuses on a particular text, usually a book or academic papers published in a journal, and analyzes its findings. Critical essays in MBA courses reinforce an idea, allowing students to discover it themselves. You don't need to write the essay if you already understand the point, so hiring cheap critical essay writing services for MBA to do it for you will save time and effort.
Definition Essays: One of the first essays a lecturer may assign a class is a definition essay, where they explore the topic and figure out what it means within the industry. These essays are tedious and repetitive since the answer is usually succinct. Hiring a popular definition essay writing service for MBA to pen a definition essay frees a student up to look at a broader cross-section of their course syllabus within the MBA.
Descriptive Essays: This essay is a creative endeavor that allows students to explore a topic more abstractly. You don't need to delve into this topic yourself, as you can just hire a cheap descriptive essay writing service for MBA to do it for you.
Expository Essays: Similar to definition essays, expository essays help students define a particular topic or idea, but unlike argumentative essays, they do it without bias to any side. Expository essays are valuable tools for lecturers to help students grasp the nuances of a topic. A well-crafted, unique MBA expository essay will help raise a student's profile in class to a lecturer. Choosing a popular expository essay writing service for MBA can change how a lecturer sees you.
Persuasive Essays: These assignments are geared towards advancing a particular point of view. Like argumentative essays, persuasive essays present a specific point as the truth and use factual data to back it up. You don't need to spend time collecting sources, however. You can simply find a custom persuasive essay writing service for MBA to do it for you.
Reflective Essays: These are a type of essay that a candidate can use for admission that looks back on their life and what they've learned. Check out cheap reflective essay writing services for MBA, available from us!
Research Paper: Research papers make up the bulk of assignment work that MBA students have to submit. They require hours of checking and cross-referencing texts and building a literature review that shows the student has looked at the surrounding information before addressing the topic. Many MBA students simply don't have the time or patience to build these essays, while they may already know what they want to say in them. Choosing a professional to help frees up their time for other work.
Essays form the basis of MBA assignments and admissions. Programs usually require personal essays for entry and academic essays throughout the course. These essays determine if a candidate meets the institution's requirements to get an MBA. As a result, they are some of the most critical parts of an MBA course. Leaving them to inexperience is simply not something you should do if you want to make the most out of your MBA and our business essay writing service are ready to help you!
Why Choose a Professional MBA Essay Writer?
The difficulty of putting one's thoughts into writing is the obstacle that candidates most frequently face. However, many of them struggle through their essays. With so much accessibility of information in the 21st century, students shouldn't have to suffer through the agony of penning an assignment.
A custom MBA essay writing service from Studybay acknowledges the effort it takes to create a perfectly balanced composition. Doing the project yourself is always an option, but it's rarely a good one. The amount of time and effort you put into an essay might not be worth it. Even the learning outcomes are not guaranteed. The information these essays are supposed to help you with might already be something you're very familiar with.
Choosing professional essay writers can help you in a variety of ways, including:
Giving you Time: Time is the most crucial aspect of an MBA course. The time spent on an essay could be better used to fill out the gaps in your knowledge in another area of your field of study.
Reducing Complexity: Complex problems should be reduced to their simplest level whenever possible. Instead of complicating your MBA, choosing a professional writer to do your admissions or coursework essays will make life simpler.
The Benefit of Experience: Our essay writers have a track record regarding their project production. They've all been through MBA-level programs and know what lecturers look for in their essays.
MBA essays can be difficult for the new student. Even experienced editors can struggle with some types of essays. What you need as an MBA candidate is not just a summarized series of points. It would be best if you had a compelling piece of writing that shows your command of the language and the topics being discussed.
We can help you stand head and shoulders above your peers. If you want to be the candidate who raises the bar for your year, you shouldn't think twice about hiring a professional writer.
Our MBA Paper Services Features
We only select the best writers to provide services to our clients. Our writers are from the USA and other native-English-speaking locations globally. These authors have been trained to a high academic level at some of the world's top-notch MBA programs. Each essay they craft is unique and completely plagiarism-free.
Their top-quality pieces are written in native English and submitted on or before their given deadline. Editing and proofreading form part of the package. You're even entitled to a free revision if the project doesn't fit your standards. Our service guarantees anonymity and confidentiality, along with a money-back guarantee. Whatever the number of pages you need your essay to be, we'll get it done at the quality and academic level you require.
| | |
| --- | --- |
| ✍️ Professional Authors | Hundreds of qualified specialists in Business Administration |
| ✅ 100% Plagiarism Free | All work provided is entirely unique. |
| ⌚ Delivery On-Time | Never miss a deadline again. |
| 🛡️ Safe and Secure Payment | Anonymity and confidentiality are guaranteed. |
| 💯 No Hidden Fees | Know what you're getting upfront |
Hire MBA Essay Writers Now!
Professional essay writing services can be hard to gauge. How do you know if it's worth hiring a particular writer or company? Can they handle the type of paper you need done? Thanks to our hiring and vetting process, we can guarantee that you only receive the highest quality professionals to work with.
Our experts come from a broad cross-section and cover not only business administration but all levels of academia. Our rating system is based on user feedback, and we always follow up with our clients to ensure their satisfaction. We have worked to cultivate a group of talented professional writers that know just what you need. If you need a high-quality essay writing service for your MBA course, look no further!
How Does Our Custom MBA Essays Writing Service Work?
Need to buy MBA essay? Our system for essay help for MBA admission is streamlined to allow clients to place an order quickly and efficiently. Here's how it works:
Step 1.

Brief Us:

First, you'll need to fill out a brief describing what you want. It can be as long or as short as you like, but more detailed briefs are better for a first draft's production.
Step 2. Hire an Expert: From your brief, experts will submit offers for cost and time to get your work done. Each of these professionals has extensive experience crafting these essays and comes with Studybay's seal of approval.
Step 3. Select Writer and Get Your Project on Time: The final step involves choosing a writer and getting your MBA essay service writing on time. You can liaise with the writer through the job's process if you can offer more support or information. Essays are usually submitted on or before deadlines.
It's that simple!
Frequently Asked Questions
How much do MBA essays writing services cost?
An MBA essay will cost you as much as $15.00 per page on Studybay. Our prices are based on how we understand the demand for this service and what other clients are willing to pay.
Are Studybay MBA essay writing services legit?
Yes, Studybay is a legitimate company that offers services related to essay writing. We provide essays that cover a wide range of levels, from high school to college and even MBA level essays.
Is paying for an MBA admissions essay legal?
Yes, you can pay for an admissions essay and submit it as your own work. Paying the author gives you the rights to the work and all the accolades generated.
What is the best essay writing service for MBA?
There are many MBA writing services that you can choose from, although we stand above the rest because of its dedication to the following: affordability, 100% uniqueness, free revision, ease of payments and, 100% money-back guarantee.
Can I pay someone to write my MBA business essay?
Yes, at Studybay, we link clients like you with professional writers that are experts in their fields. Don't just pay anyone to write your essay — choose a trained specialist.
New Here? Get $5 OFF
Your First Project
We are a team of enthusiastic professionals and geeks in our field.
At the very start of the project
Who Are the Experts?
Our experts are alumni from the world's top universities and colleges.
All of them have successfully passed the Studybay examination and proven their competence to our team.
Our experts have graduated from the best universities in the world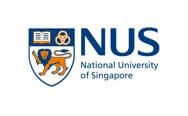 Our Clients About Studybay