Write My College Essay Online
Calculate the price
For many students, writing college papers is one of the most challenging aspects of higher education. It requires not only excellent English skills but also in-depth knowledge of your subject matter, as well as the time necessary to craft a quality paper. Most college students already lead busy lives. Trying to fit in essay writing among their many other obligations can put them under a significant amount of stress.
If you have a paper that you feel unable to write, you may wish to pay someone to write your college essay for you. And if that is the case, then look no further: we're happy to help.
Can I Really Pay Someone to Write My College Essay Papers?
A college paper-writing service might sound a little too good to be true. Perhaps you're even skeptical of our services. You might be sitting there right now wondering, "Can I really pay for someone to write my college essays for me? That doesn't sound like a legitimate service." Well, let us put your fears to rest! We want to make sure that anyone who commissions our writers feels 100% confident in their decision, with no lingering worries or fears.
The service we offer students is completely legal and legitimate, and we do all we can to ensure that we adhere to university guidelines and codes of conduct. We also take all the necessary steps to ensure we follow intellectual property laws, as well. Many of our writers have direct experience of academia, meaning they have a thorough understanding of what is and isn't acceptable at college.
If you're worried that it will be obvious to your teacher that the work is not your own, don't be! Our talented authors take an individual approach to each and every piece of work they complete, ensuring that they're able to give you exactly what you're looking for. If there are any parts of the paper you're not sure about—areas where our authors have failed to capture your unique voice—just let us know; we're happy to revise it until we get it right.
So, in the end, the question is not, "Can I pay someone to write my university essay?" Rather, the question is, "Who should I go to if I need help writing my college essay?" We hope that by the end of this introduction to our services, you'll agree that Studybay is the obvious answer.
Can Studybay Do My College Essay on Any Topic and in Any Style?
Perhaps at this stage, you're thinking: "I'd like to hire Studybay to write my college essay for me, but will they write on the particular subject I'm studying? The short answer to this question is a resounding yes.
Our writers come from a variety of backgrounds and are learned on a wide array of subjects. This means we can write college essays on practically any essay topic, no matter how niche or obscure. Here are just a few of the subjects our experts will write on:
Psychology
Literature
Sociology
Math
CPM
Statistics
Physics
English
Spanish
Accounting
Additionally, our authors will write essays in a variety of different styles. Some assignments will require you to write different types of paper—for example, you might need to write a report on an experiment for chemistry, a critical essay for English, reflective essay or an argumentative essay for a philosophy class. Whatever the case, our writers have got your back even if you want to buy an extended essay.
If you'd like to know more about the various styles of paper we'll write for you, the below list will be of use to you:
Analytical
Argumentative
Critical
Descriptive
Expository
Narrative
Personal
Persuasive
Do you have a paper due in any of the above styles? Well, we can help!
Why Should You Pay to Write College Essay for You?
There are many different reasons why someone might wish to hire help writing an essay for college. Contrary to what some people might believe, this decision very rarely has anything to do with laziness or a lack of motivation.
If you find yourself sympathizing with any of the below bullet points, you might consider getting help writing an essay for college.
High stress levels. Being under a high amount of stress can impact both your mental and physical well-being, so it's important that you do all you can to manage any stressors in your life. If college work is more than you can handle right now, or if you're already dealing with stress or anxiety and feel you don't want to over-exert yourself, you might consider hiring an essay writing service.
Desire to achieve good grades. Perhaps you hope to continue your adventure in higher education, or perhaps you'd rather end up in a well-paying job once you leave college. Whatever the case, in all likelihood, you're going to need good grades to achieve your dreams. You can achieve this by hiring someone to write your papers for you. This will also allow you extra time to learn, study, and revise, which will make it easier for you to achieve good test scores.
Lack of time. While it would be handy if students only had college work to worry about, that is very rarely the case, especially for individuals who live away from home. Work, chores, socialization, relaxation—students must take care of these aspects of their lives as well as school. This can result in having little time to devote to their assignments.
Difficulty understanding the course material. Some people find it difficult to understand their work—for example, if they've been absent from class and so have a gap in their knowledge. When you hire an expert to take care of your work for you, you can be sure they'll know what they're doing and thus will produce a piece of high-quality, well-written work.
These are only some of the reasons why you might decide to commission one of our authors, but you may have another motivation. Regardless of why you believe you'd benefit from our services, we're happy to help you out and get you the good grades you deserve.
Why Should You Choose Us to Write Your College Essay for You?
Here are a few of the benefits you'll enjoy when you commission us to write your papers for you:
| | |
| --- | --- |
| ✅ Top quality academic level papers | Well-written, properly researched papers composed by native English speakers with excellent writing skills. Our service also includes free revisions and edits. |
| 💯 All work guaranteed plagiarism-free | All sources are carefully referenced in the appropriate style and our work is checked using anti-plagiarism software. |
| ⏩ Timely delivery | Providing you don't order an unreasonable number of pages the day before a deadline, you'll get your work on time. |
| 😎 Absolute anonymity | You don't need to worry about your details falling into the wrong hands or people discovering you've used Studybay. |
| 🛡️ Money-back guarantee | If your work is still under guarantee, you can get your money back for it if you're not 100% satisfied. |
What Are the Benefits of Hiring You to Do My College Essay for Me?
Perhaps you're still wondering, "Why should I trust this company to write my college paper essay?" This is a fair concern. After all, your grades are of significant importance; you want to be reassured that the people who will be writing your work for you really know what they're doing.
Here, we'll explain a few more benefits you might be interested to hear about while trying to decide whether or not our service is worth your time:
Support from your author throughout the writing process. After you've selected a writer, you'll be able to chat with them directly. This means that whether you have questions about what they've written, are looking for updates on their progress, or want to provide them with useful resources, you can easily get in touch with them. Rest assured that all our writers are friendly, personable, and eager to help! All you have to do is ask.
24/7 customer service available. If you need any advice from our customer support staff, you can reach out to them at any time, day or night. Whether you have a question about claiming your money-back guarantee or have any concerns about using our website, our team will be happy to help. You can either reach out to them via email or using our native instant messaging service—whatever's easiest for you!
A variety of payment methods available. We want to do everything in our power to make sure ordering from our service is quick and easy. That's why we allow our customers to pay using whatever method is most convenient for them, whether that's by credit or debit card, bank transfer, PayPal, or something else. We have an ever-increased range of payment options on our site, so we're bound to have something that will suit your needs.
Affordable service. The exact cost of each piece of work differs based on the length of the paper and the complexity of the topic, but rest assured that our prices are set with the student budget in mind. Our customers aren't made of money, but that shouldn't prohibit them from services that may very well change the trajectory of their academic careers. Some of our experts even offer additional discounts and concessions, should you need to make use of them.
Should I Hire Someone to Write College Essay Papers?
But the question remains—what makes our writers qualified to write essays for college students and high school pupils? We're glad you asked! Here's a rundown of exactly why our pro authors are so excellent at their craft:
Well-educated. Our experts come from schools all over the world, with a few having attended some of the most prestigious colleges out there.
Experience in academia. Studybay authors have direct experience in academia, with some even having worked as tutors and lecturers in the past.
Flawless English skills. We've taken great care to ensure that each of our writers is fluent in English, has extensive expertise in academic writing, is familiar with all of the guidelines for this type of work, and uses impeccable grammar and language.
Eager to help. If there's anything they can do to make your experience with us more beneficial, just let our experts know!
How to Pay Someone to Write Your College Essay
Placing an order and buying a college papers through Studybay is a piece of cake. To get the ball rolling, simply follow the below steps:
1) Generate a price through our in-built calculator.
You'll be asked to provide a few details, including piece type, education level, deadline, and length in words or page count.
2) Register on our site.
Next, make a free account with us to browse our list of writers and get in contact with them.
3)Select your preferred writer.
After inputting a few more details about your piece, you'll be given a selection of writers to choose from. Chat with a few before making your decision.
4) Make your payment.
Decide from a range of payment methods and pay for your piece. You can decide whether you'd rather pay for it all at once or in two installments.
What Other Types of Assignments Do You Help With?
"Finding someone to write my college essay is one thing, but where can I find help with other university assignments?"
If this question has crossed your mind, you'll be relieved to hear we don't just write essays for our customers. We actually provide a range of other services, too. This list barely scratches the surface of all that we can help you with, but we hope it gives you a good sense of the various services available through our website.
➡️ Homework
We offer 24/7 homework help services for a broad range of subjects. If you find yourself stuck on a last-minute assignment, feel free to reach out to our expert tutors for assistance.
➡️ PowerPoint Presentations
As well as writing essays, our authors can also put together high-quality, professional PowerPoint presentations for you.
➡️ Proofreading
If you've already written a piece but want a second opinion, we can help you out. Our proofreading readers will help ensure that anything you write is completely free of spelling mistakes, grammatical errors, and typos.
➡️ Speech writing
Whether you need a speech for university or for extra-curricular services, our experts can prepare an excellent talk that's bound to make an impression on your audience and leave them thinking about what you had to say.
➡️ Personal statements
Want to make sure you catch someone's attention with a personal statement, whether for work or academic pursuits? Hiring one of our authors can help you do just that.
Is it a Good Idea to Hire Someone from Your Website to Write My College Essay for Me?
If you've read all we have to say so far, then you probably have an interest in hiring our service. Nonetheless, you still might find yourself asking, "Is it really a good idea for me to find people that will write my essay for college?" In the end, we can't answer that question for you.
You are the only person who has a complete picture of your academic experience thus far. You may strongly feel that you won't be able to achieve the grades you need without a bit of additional help, or you may even feel that your academic work has a negative impact on your overall well-being. If this is the case, then it's certainly worth considering an essay writing service.
Regardless of what your professors, peers, or parents think, there's nothing wrong with you seeking out the help that you need. Everyone deserves access to higher education; some people just need a hand getting there. If you are one such person, then we want you to know that we're there for you.
"Can someone write my college essay for me?" As we've shown, the answer to this is a firm yes. The only thing that remains is to consider whether or not this is the right path for you. If it is, don't waste any time! Reach out today to find out how we can help you. We're really looking forward to working with you and helping you get the most out of your time at college!
Frequently Asked Questions
Why Should I Believe Your Writers Are Experts Who Can Write My College Essay?
You can trust our writers because they all come from educated backgrounds and have experience in your subject. Additionally, all our authors have been independently selected, so we can vouch for the quality of their writing.
How Long Will Your Writers Write My College Essays?
"Can you write my college essay by tomorrow?" is a question we often are asked; the answer depends on how long the piece must be and how much work the author has to do. It could take our writers longer to produce a piece if they only have a title to go off and have to do their research independently.
Will I Be Charged Extra for Edits and Revisions?
No, we don't charge any extra for edits or revisions. That's because, in our opinion, our work is only complete if you feel absolutely satisfied with the end product.
Can I Find Someone to Write My College Essay at Any Time?
We have authors based all around the world, meaning that, no matter where you are, you can find someone to write your paper at any time, whether day or night.
Can You Pay Someone to Write Your College Essay for You?
Yes. Paying one of our writers to complete your university assignments for you is completely legitimate and a great way to ensure you achieve the brilliant results you're looking for.
How Much Does It Cost to Help Me Write My College Essay?
The exact cost of your college paper will differ depending on the length of the paper and level of education, but prices start at roughly $15. This doesn't take into account discounts offered by individual writers.
New Here? Get $5 OFF
Your First Project
We are a team of enthusiastic professionals and geeks in our field.
At the very start of the project
Who Are the Experts?
Our experts are alumni from the world's top universities and colleges.
All of them have successfully passed the Studybay examination and proven their competence to our team.
Our experts have graduated from the best universities in the world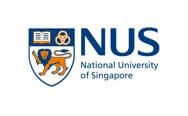 Our Clients About Studybay
Contacts
Want to contact us directly? No problem.
We are always here for you



Order an academic assignment
Enter your email address to order from this writer.