Buy a Personal Statement Online: Quick, Easy, and Affordable
Calculate the price
Applying for college or university can be nerve-wracking. With so much competition for university spots, your statement is the perfect chance to stand out. However, personal statements that summarize you in an essay will induce an existential crisis; believe us, we know!
But you don't have to do everything by yourself. We've got your back when it comes to writing this document that accompanies your college application. Read on to find out why and how you should order personal statements.
Why Choose Us?
As implied by the name, your personal statement should be personal, and by default, it should be one of a kind. Therefore, we take great pleasure in providing individual attention to each student buying a personal statement, as well as to each university with which we work. Our writers will carefully craft a unique statement that takes into account your personality, skills, and school of choice.
All of our services are competitively priced, and you can pick from a range of payment alternatives to make the buying process as simple as possible for you.
We understand that the procedure may require multiple re-edits, revisions, and adjustments, and these are included at no extra cost. Furthermore, we guarantee that your statement will not include any plagiarized content.
And that's not all! On top of everything else, you can count on timely deliveries, continued communication with your writer, and assistance that is available around the clock.
If you are not completely happy after you purchase a personal statement, we will refund your money in full. However, the vast majority of our customers are very satisfied with the results.
Buying Personal Statements Is Just a Few Steps Away!
Wondering how and where to buy a personal statement from Studybay? Just follow these simple steps:
Step 1: Visit us on the Studybay website and create an account. It can be used for buying personal statements, but you can also use our services for other assignments once you're accepted into the college of your choice.
Step 2: Create a project, and add information about your requirements. Which educational level is your statement for, which college are you applying to, when is the deadline, and how many pages will you require?
Step 3: Your project will be added to the pool of projects available to our professionals immediately. Once they bid on your project, you can choose which writer you want to work with, depending on your previous experience with them or your budgetary limits.
Step 4: Discuss your goals and expectations with our specialists using the available chat option before finalizing your writer of choice.
Step 5: Keep in touch with your writer to receive updates as you work on other critical application processes.
With those five simple steps, you can easily buy a personal statement for college from the best website!
Only Qualified Experts Will Write Your College Personal Statement
All of the authors on our team are experts in their chosen fields of study and are the best and most qualified in their respective niches. As a result, our business can ensure that your expert will fulfill your requirements.
We only hire writers with high education qualifications like Master's degrees or PhDs. They also are required to have native English language proficiency. We understand the importance of application processes and want to provide you with results worth your money and from native speakers.
Our experts are alumni from well-reputed universities in the USA, and they are also working professionals with a deep understanding of the writing process. They will assist you when you buy a college personal statement for your applications, organizations, and even employment opportunities! Whatever you need, we are a one-stop solution for all your application problems.
Must-Knows Before You Buy Personal Statements
One of the common dilemmas among applicants when using services like Studybay is whether or not it is legal — so it's good to know that our personal statement services are completely legal. Using Studybay's services will ensure you have a good personal statement that contains original content while following the university's academic policies and honor code.
There are many online services that provide help for your college applications, but only a handful actually deliver quality papers. Studybay is a platform where students and experts collaborate to brainstorm new and unique ideas and turn them into high-quality content from the ground up.
Now you might be thinking, buying a personal statement with high-quality content would probably mean high prices. But at our company, you get to choose your budget and still get results of the highest quality! This is because our experts decide how much they want to charge the customers.
All our experts have had to go through the same scrutinizing tests to be a part of our expert group who assist you in your applications — so we do not compromise on quality when you pay low prices. In fact, Studybay offers discounts for students from time to time so you can get your high-quality, original essay done for more pocket-friendly prices.
Need Tips On How to Order Personal Statement?
It is crucial that you provide all the details to your expert when you buy a personal statement online. Yes, it is true that they have done this many times for other students, but every project is unique. And nothing sums you up like personal statements, so it is advised that you tell them about your passion for the subject, what inspired you, where you want to go after you finish this course, and how hard you have worked so far to get where you're at.
Don't be shy to open up to your instructors; remember, they've been in your spot and understand why it is essential for you to tell them every detail; in fact, they would prefer it to be so.
Another thing to consider before you order a personal statement online is to chat with the author. We get it, we all can't be in the same boat, and not everyone will understand your passion! Take the time to find someone who does so you know they will do justice to your essay.
Why Do Students Love This Service?
Our professionals can create an engaging essay free of errors and increase your chances of acceptance to your preferred college or university. Purchasing a good personal statement is akin to admitting that this is one of the most significant pieces of writing you will ever create during your academic career.
Most students buy personal statements because they did not manage their time properly and decided at the last minute to get help. Sometimes it is because they think they aren't good enough and give up after their first try. In some cases, students construct their essays based on a single opinion. The essay comes out to look very one-dimensional, and the entire writing effort goes to waste.
Considering all these issues, it is best to invest finances to buy a personal statement essay from Studybay, then sit back and relax.
FAQ
Is it safe to buy a personal statement?
Absolutely! When you buy a personal statement from Studybay, you'll go through a secure payment system, and we won't share your information with any third parties.
Will my statement be 100% plagiarism-free?
Yes, at Studybay, we pride ourselves on providing original content for our students. Our writers send their work through plagiarism software to ensure this.
How fast will I get the results after I purchase a personal statement?
Now, this is up to you! You decide the deadline when you order online. We only request that you give us a reasonable deadline, but we will still provide you with results on time in the case of urgent matters.
How much does it cost to buy a personal statement?
You and our expert authors decide how much you spend to buy a college personal statement. Our experts will bid their price based on your topic and the time you have allotted to them, and you make the final decision based on your budget.
How often can I contact my expert?
You can contact your expert as often as required. As long as you are satisfied with the work provided by the expert, you have no restrictions on how many times you can contact them. Studybay also has support 24/7, so you have us backing you up, too.
Can you use someone else's statement?
No, now that is strictly prohibited. Our experts spend time with each order, getting to know the student so the essay will be totally unique.
New Here? Get $5 OFF
Your First Project
We are a team of enthusiastic professionals and geeks in our field.
At the very start of the project
Who Are the Experts?
Our experts are alumni from the world's top universities and colleges.
All of them have successfully passed the Studybay examination and proven their competence to our team.
Our experts have graduated from the best universities in the world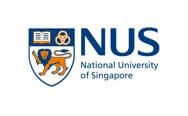 Our Clients About Studybay
Contacts
Want to contact us directly? No problem.
We are always here for you



Order an academic assignment
Enter your email address to order from this writer.