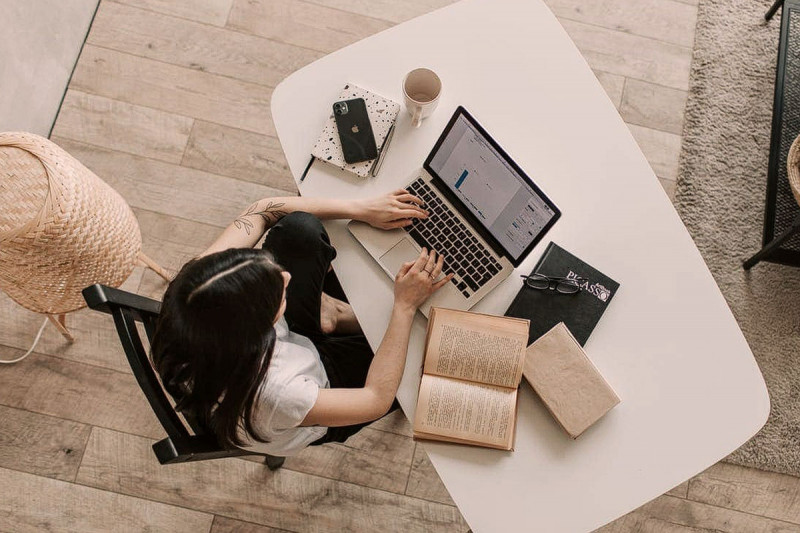 Business is one of the most popular fields of study in high school and college. Given how broad a subject it is and the fact it can be widely applied to a variety of different careers, that comes as no surprise.
One of the biggest academic challenges a student in this area must face is writing business essays. These papers provide learners with the opportunity to apply themselves and come up with a great piece of writing. In this article, we'll explain how to write an essay about business, from the opening lines of your introduction to your bibliography. If you can't find the strength to write the paper yourself, contact our business essay writing service.
What Is a Business Essay?
A business essay is a paper on some aspect of business, whether it's about a broad concept or a report on a specific company. Such pieces can range between analyses of just a few paragraphs and full-length dissertations for university. Business essay writing encourages the writer to closely examine the nature of the field and to analyze it from their unique point of view using business terms.
As is the case with any scholarly piece of writing, business research papers require the author to put in a great deal of research and planning. The rest of this article will describe how to write business essays in greater detail.
How to Write an Introduction for a Business Essay
To write a good business essay introduction, there are a few key steps you must follow. In this section, we'll walk you through each of those steps before providing you with an example of a well-written business essay introduction.
✍️ Key Steps
If you are unsure how to write a business essay introduction, follow these steps:
Research your chosen topic thoroughly. Before you begin writing a business essay, you should make sure that you've thoroughly researched your chosen topic. During this stage, you should consult a variety of different sources to make sure you have a well-rounded view.
Draft an outline of your paper. Plan out what the rest of your paper will look like. What is the main argument of your essay? How will you structure your argument? What will each body paragraph cover? Questions like this will help you draft a solid outline.
Come up with a thesis statement. Once you've solidified your main argument, distill it into a thesis statement. This should be a single sentence that summarizes the point you're trying to make and gives readers a sample of what to expect. Be sure to include your thesis statement in your introductory paragraph.
Write your first draft. Finally, it's time to start writing. Don't expect your first draft to be perfect — that's what editing is for. Make sure to frequently reference your outline to ensure you're staying on topic.
Redraft your introduction. Once the first draft of your paper is complete, take another look at your business essay introduction. In all likelihood, it may need to be fleshed out a bit more and may even require some revisions.
✍️ Business Essay Introduction Example
In 2020, the whole world saw the rise of the COVID-19 pandemic; now, almost three years later, we still feel its impact. During this time, the business sector has undergone dramatic change, with companies across all industries evolving and changing to survive. While this disease has certainly caused untold damage to countless firms across the globe, it has also forced innovation and transformation. This essay will explore how the coronavirus pandemic has shaped the commercial landscape — more specifically, through creating the need for process automation.
How to Write a Good Business Essay
When it comes to writing a business essay, there are a few steps you can follow to ensure you produce an outstanding piece of work. In this section, we'll explain the approach you should take for writing two different kinds of essays: discussion-type essays and case studies.
Whether you want to know how to write an essay on your business or how to write a report for class, following the advice in this section will be of great benefit to you.
➡️ Introduction
In a discussion-type paper, you will be given the task of discussing two points of view on a given topic. It is your job to carefully analyze both and present your own opinion on the subject at hand. In your introduction, you should introduce the topic and the contrasting opinions you will be comparing, and you should also summarize your view.
As the name suggests, a case study is all about providing an in-depth examination of a particular case. In the context of business studies, this involves writing up a detailed report on a company. You may choose to write on anything from a product or service they offer to their management style.
➡️ Background
This section of your paper should give a detailed history of your chosen subject. When writing a discussion paper, you will be expected to detail the background of your topic question. You will also have to explain the history of the two viewpoints you are comparing — how they arose, how they were popularized, and so on.
When writing a case study, your background section should simply focus on the history of the company you are writing about, including information on its finances. If you are writing about a particular product or service the company offers, you should include a section on it.
➡️ Body paragraphs
Your body paragraphs should form the bulk of your paper. In a discussion essay, you should use this section to elaborate upon the contrasting viewpoints you are comparing, making sure that you back up your points with concrete evidence. Ensure that you also include an explanation of your thoughts and ideas on the subject matter, founded on logical reasoning.
In a study of a case, you will use this section to provide the reader with further information about your chosen company. Be as detailed and accurate as possible, again being sure you back up your claims with references to credible sources.
➡️ Conclusion
The conclusion of your paper is where you bring everything together. In a discursive essay, you should summarize the main points from either side of your argument. You should also give a definitive answer about where you stand on the topic.
In a study of a case, you will use your conclusion to summarize the content of your report. If you have been asked to provide an analysis of your case, you should also use this section to briefly sum up your critical opinion of the company.
➡️ Bibliography
Finally, your bibliography is a record of all the sources you used when writing your piece. This includes not only sources you cited but also any texts you may not have directly referenced but are still relevant to your research.
Business Essay Format
When talking about how to write an essay for business class, it's important to think about the format of your paper as well. In academia, format refers to the style guide you should follow when writing your papers. This affects everything from line spacing and margin size to citations and whether you use numerals or letters when writing out numbers.
The format used for business essay is APA (American Psychological Association) style. If you are unsure of what this entails, then we recommend checking the style manual for yourself and searching for business essay format example.
Business Essays Editing and Proofreading
As students well know, the work doesn't stop after you've finished writing your essay. Next up, it's time to proofread and edit your piece.
Here are a few tips to help you in this process:
Give yourself plenty of time. Don't fall into the trap of leaving proofreading and editing for the hours before submission. Rather, allow yourself as much time as possible to ensure that you do a thorough job.
Don't start editing immediately after you finish writing your piece. When you've been working on a paper for a while, you can sometimes miss glaring spelling mistakes and punctuation errors. Give yourself a break and approach your work with a fresh pair of eyes.
If possible, get someone else to read it for you. A friend might be able to provide you with a more objective opinion and may also be able to catch mistakes that you missed, even if they're not acquainted with academic language.
FAQ
☑️ How many paragraphs does a business essay have?
The number of paragraphs your piece should have depends on the type of paper it is and the context in which you are writing it. For example, a high school analysis will be significantly shorter than a university research paper.
☑️ How do you start an introduction for a business essay?
Before beginning to write it, make sure you have researched your chosen topic in detail and know what arguments you will be presenting in your paper. Be sure that somewhere within your introduction you include a thesis statement declaring this argument.
☑️ How do you write a conclusion for a business essay?
When writing a conclusion for your paper, reiterate your central argument and summarize your main points. Also, be sure to include a brief explanation of why your findings matter.
☑️ What is the most important part of a business plan?
The most important part of any business plan is the executive summary. This should provide the reader with an outline of the rest of your report—your market analysis, marketing strategies, financial predictions, and so on — so that they know what to expect.
☑️ What style guide should I follow when writing my paper?
The preferred business essay writing format is APA (American Psychological Association) style, most commonly associated with education and the social sciences. That being said, your college may have different formal requirements, so check with your department before you start writing.