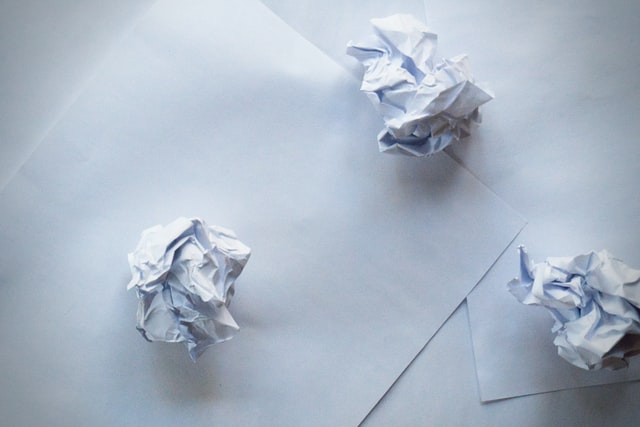 Whether you're studying at a high school or a college, you will most likely have to deal with various writing assignments. An article review is one of the most challenging tasks for many students because it doesn't depend on personal knowledge and skills. It is also essential to choose the article correctly and to follow the requirements of your professor.
The whole writing process may take you a lot of time. Most students have other priorities: they want to spend free time with friends, watch TV series, and travel. You may have a busy workload with many assignments from different professors as well. It is impossible sometimes to complete all tasks on time and with a guaranteed result.
Our writing service was created to help students and make their lives easier. We can explain to you how to write an essay, how to come up with an article review, and how to make your document flawless. Years of experience is a solid base we are ready to share. Whenever you need our help, just let us know!
What an Article Review Is
It is a paper where you summarize someone else's piece and provide short conclusions. This task aims to make sure students can find useful articles from proven sources, read them attentively, and assess them. To summarize any text adequately, students need to comprehend the text's essence, thesis statements, main arguments, and ideas. Being assigned with such a task, you're expected to show your research, analyzing, and critical thinking skills.
Like any other paper, you can't write an article review without thorough preparation. The writing process itself may take you an hour or about. However, the prewriting stage may last for weeks. The exact term depends on your deadline since some professors give you only a few days to submit the task. And it is why students are looking for help, they don't know how to meet all deadlines and don't spoil their academic performance.
Types of Review
Just as there are many different types of essays differing in some details, there are also other types of review articles. Below you will learn more about 3 of them. In any case, you need to understand what style you are dealing with before you start writing. It helps to choose the right approach and to understand what result you should provide.
Journal Review
You need to read a journal article about a particular topic and find strengths and weaknesses. The task is to show your analytical skills and provide facts that support your opinion.
Research Review
This type of review differs from a previous one since it evaluates not the content only. You need to define the research methods the author has used, analyze, and critique one's approach. Reviewing one's research paper is a challenging task because you should be a researcher, as well. You can't decide whether the author did an excellent job if you haven't walked one's way. Your reader's perspective is also of great significance because you can evaluate the text from both sides.
Science Review
When reviewing a scientific article, you also need to take a scientific approach. It is important to understand the background, previous publications on this topic, the author's experience, etc. The more information you have, the better your review will be.
Article Review Format
Any paper has its format, especially the academic one. There are things you can experiment with, and something you should make standardized. It goes about the format: title page, number of pages, structure, font type, font size, spacing, and so on. One more thing that matters is citing. You're writing about someone else's article, so you need to cite it correctly.
It is impossible to come up just with one format that would be accepted in the whole world, but some scientific societies have developed them themselves. For example, U.S. lawyers use the Chicago style, and many people adhere to it even outside the country.
Formatting is the most boring but vital part of the writing process. If you don't want to fail with it, it would be a great idea to hire a professional editor or proofreader who will make sure your document is standardized.
What Does Your Professor Expect of You?
Starting working on any student or work project, you should understand the requirements. It is the moment that defines your final grade because you can't provide the expected result if you skip some important task features.
That's why you should make sure you have answers to the following questions before you get your feet wet:
Do you have a substantial piece to review, or you need to find it?
Which sources are trustworthy?
What format should you adhere to? (The most common styles are MLA and APA, but there are also Chicago, Turabian, ASA, and so on.).
How many pages should have your review paper?
Should it be based on your personal opinion, critique, or summary?
Do you need to analyze the central idea or exclusively the methods the author used to describe it?
Does your professor need you to provide background information about the article?
Should you use other review papers to cover the topic from different angles?
MLA Format
MLA and APA citing depend on the source you use, whether it is the web, newspaper, or journal. Make sure you have the most relevant guide because you need the latest information about the rules. If your professor didn't provide you with the one, you can use associations' online resources or even buy the guide if you're always dealing with different academic assignments.
Web
Last, First Middle Initial;
Title of the publication;
Website title;
Website publisher;
Date of publication in the DDMMYYYY format;
Date of assessment in the DDMMYYYY format.
Newspaper
Last, First, M.;
Title of the publication;
Newspaper title;
City;
Date of publication in the DDMMYYYY format;
Page(s);
Print.
Journal
Last, First, M.;
Title of the publication;
Journal Title Series Volume;
Issue and the year it was published;
Page(s);
Database Name;
Web-address;
Date of assessment in the DDMMYYYY format.
APA Format
Web
Last name of the author;
First and middle initial;
Date of publication (year and month);
Article title;
Retrieved from link.
Newspaper
Last name of the author;
First and middle initial;
Date of publication in the YYYYMMDD format;
Title of the publication;
Newspaper title;
Page(s) number.
Journal
Last name of the author;
First and middle initial;
The year of publication;
Title of the publication;
Title of the journal;
Issue;
Page(s) number.
PREPARATION
The prewriting stage is important because you can set yourself up on the working process. You need a particular mood that doesn't let you procrastinate.
Define an Article Review
The first thing you need to do is decide what you will write. We have indicated above that there are different types and formats of reviews, and you should start with that.
Next, analyze your target audience. You are most likely not writing an article review for the general public, but for people who already have some knowledge in this area. They may have even read this journal article and have their understanding. Now they want to read your review to dig deeper, to get new arguments.
Next, you need to synthesize your ideas and research experiences. Are they enough to conduct a full analysis and provide a high-quality review?
Plan Your Work on the Review
Good planning is half of your success. You should know how much time you have for this assignment and whether you're able to submit it without delays. Here are several tips proposed to help you.
Try Time-management Techniques
Regardless of your educational institution, if you don't know how to manage your time yet, you should fix the situation as quickly as possible. This skill may be crucial for your studies and your future career because you'll deal with dozens of various assignments simultaneously. You can use the following techniques to succeed:
Start with the most straightforward task.
Start with the most complicated task.
Use the Pomodoro method.
Divide your assignment into several parts and reward yourself with completing each of them.
Place all your tasks in a convenient calendar to see them all the time.
Get Rid of Any Distractions
Working on a paper, you should be concentrated on it. So, forget about your smartphone for a while, there is no need to check the Facebook news feed all the time.
Some students study with the music well, while others need complete silence to stay focused. If you know your preference, choose a play-list or switch off all devices in advance.
If you're living with parents, friends, or neighbors, ask them not to bother you while you're studying.
Make Sure You Have Anything You Need
Starting writing an article review, you'll use the text itself, some books, a notebook, a pen, a pencil, and so on. You should have all this stuff just in front of you. Don't create a situation when your thoughts are flowing, and then you realize you're out of paper sheets or don't have a marker to underline the critical quote.
This prewriting stage may take you time, but once you make sure you have no reasons to postpone the review, you'll begin work efficiently.
Read the Article
You will have to read the text several times because it is crucial to understand all its aspects. If you notice some meaningful words or phrases, highlight them. You should also have a notebook to write down all thoughts and ideas that come to your head during the reading.
Supplement the content with what you already know about the topic. You may have discussed it in the class, read on your own, and so on. Don't wait until you start writing to understand whether your existing knowledge supports or contradicts the ideas in the text you're exploring.
If you come across paragraphs you don't understand, you should research more. It is impossible to write a decent review without enough knowledge. You may not get the point
the author conveys. So, look for some sources to fill in gaps. Ask your professor if you need one's help.
Retell the Article
After you read the text, you should be able to retell it. You may remember this exercise from elementary school. It was necessary to improve your memorization skills. Now your goal is almost the same: when you're retelling something, it is easier to know whether you understand all the points well and focus on the most important issues.
It will also be a great idea if you discuss this article with your friends or fellow students. You have a lot of thought in your head, but several heads are always better. Besides, you can exercise on the fake audience to organize your ideas for the review better.
Outline Your Review
If you want to write a structured piece and convey your ideas clearly, you should prepare a paper outline without gaps. It is a plan you can use to simplify the whole writing process.
Most likely, your professor won't ask you to provide an article review outline so that you can decide on its format on your own. It may be a regular list of paragraph titles or a mind map with all your ideas. You can prepare a written outline or an illustrated one, it doesn't matter since the main point is to keep it useful.
It doesn't mean you should adhere to this structure and don't make any amends. Be flexible, get rid of some ideas, add new ones, and so on. But if you're starting your way with an understandable map, you feel better.
WRITING
This stage is the most interesting but the most responsible at the same time. The content is a king, so you should devote enough time and effort to it. Don't worry if you can't come up with the whole text at once; just start, and you'll see how thoughts are flowing from under your fingers.
Come Up With a Topic
You need to title the paper to show the main focus of your review. You can do it from the start, if you have a good idea, or come back to this step once you've finished the piece. Try to convey the real sense of the whole text just in one sentence. You can come up with several options and choose the best one.
Cite the Article
Start your paper by referring to the article's name and author, the journal or newspaper title, and publication year. The concrete citing format depends on the style you use. For example, if you study psychology, sociology, economics, and other social sciences, you'll work with the APA style. And if you're learning English language or literature, arts, you should check the MLA guide.
Provide General Information About the Article
The next stage is to provide your readers with general information about the source you're going to review. For example, a couple of sentences about the author, one's expertise. Readers should understand the context to be able to support or decline your point of view. You can also comment on the source where this piece was published, whether it is an official journal with a huge audience or a small website that is not popular enough.
Write Your Introduction
The introductory part may be crucial since it provides the reader with the basic understanding of concepts you're going to write about. You should make it as enjoyable as possible to attract their attention.
Define the central themes of the articles and the main arguments the author uses. You should also state one's thesis statement or determine it yourself. It would be a mistake to write an introduction in the first person ("I've read this journal article and want to write about its ideas"). You should provide an overall impression. Use the third person, for example: "This article reveals the following ideas". Your style should be formal and academic.
Finish the introduction with the thesis statement that addresses the issues you're going to discuss. For example, "The author has some good ideas; however, his content is developed insufficiently since he has missed some essential facts that may affect the conclusions." Read some information on how to write a thesis since this skill is useful for any paper you'll deal with.
Write the Main Body
The main body paragraphs are the core of your review. Here you should talk about each of the main concepts separately and explain why you consider the provided evidence sufficient or insufficient. If you think the author is biased, you should also mention it.
The next goal you should achieve in these paragraphs is to show the author's role. Has one contributed something to the overall understanding of the topic? Is this piece significant or useless?
Remember that even though you can provide your personal opinion, it should be evidence-based. Read some other writings on this topic to back your judgments. It would be great to find some reviews that share another opinion because they can show you the details you may have missed.
Try to devote each of the body paragraphs to one idea. For example, you can write one paragraph about the author's contribution, the second one about the paper's strengths, the third one about its weaknesses, and the fourth one about your opinion. You may use another structure, but you should have it.
Write Your Conclusion
The last paragraph usually takes no more than 10% of your paper. This where you can summarize the article and connect it with your judgment. You should decide whether this article is worth reading and how the audience can receive more information and ideas on this topic.
Do You Need an Article Review Example?
If you've already written book reviews in middle or high school, you are familiar with this format and have a general understanding. When it goes about an article, the principle is the same. However, you may want to read some examples to get inspired or understand how other students and experienced authors write.
This coin has two sides. On the one hand, examples are beneficial because you can learn some writing techniques, look at the problem from someone's point of view, analyze the paper, and understand whether it is good and why.
On the other hand, someone else's paper doesn't teach you how to write an article. You may just waste your time looking for different sources and thinking you're doing something to come up with your review.
So, what do we recommend? You can read a couple of samples. Ask your professor to advise you on the best ones to understand what they take as the model. However, don't expect too much from these examples.
Successful Article Review Example to Follow
We've divided this sample into 3 parts to help you understand the basic structure. Look for an original piece firstly and try to define your opinion and arguments on this topic.
Introduction
The article "Why Have There Been No Great Female Artists?" was written by Linda Nochlin, a famous USA art historian. Reading this paper, it is easy to understand that the content's main focus lies in feminist art history and theory. The author is a woman and an artist, so she starts the text to declare her feminist position that differs from the everyday feminist movements' activities. Throughout the article, Linda provides historical investigations and appeals to the emotions of the audience. She points out several essential issues that modern women have to face.
Linda's position is that modern society people should stop judging female artists and instead analyze this movement's history and its perceiving in the industry.
Main Body
The article tells about women who have worked a lot to rise out of poverty and steal the show against female artists' stereotypical role in society. Linda Nochlin thinks that this problem was very hot in aristocratic circles, where women's expectations were too hard. That's how she explains why they couldn't practice enough and grow as professionals.
Linda doesn't like the popular idea that women are different from men when it goes about art. She provides examples to illustrate her opinion. Sylvia Plath was an outstanding writer, and there were also many fantastic actors, musicians, and artists who can easily be equated to men in their respective periods.
The author also notes that one of the main reasons why there have been not so many famous female artists is the lack of opportunities for women in this industry. Educational institutions were open to men only, and society supported men only as well. Women could study art, but only as a hobby. There was no question of building a stable career and declaring one's name.
Conclusion
According to this article, it is easy to explain why female artists were not so famous as male ones. They didn't have training opportunities, they didn't learn the art, and couldn't demonstrate their successes in public. Fortunately, the current situation differs; however, women still feel discrimination. If we want to understand feminist art and perceive it as it is, we must learn the historical context and evaluate the challenges the female artists face today.
Three Additional "Don't-s" to Go
Now you have anything to write a killer journal article review. However, we want to provide you with some additional tips to make your student life a bit brighter. The main point is: try to enjoy everything you're doing and do only those things you enjoy!
Don't Ignore the Professional Help
If you don't know how to eat healthily, you go to a person with a dietology degree. If you don't know how to write a book, you ask the experienced writer. The same rule works for any student papers you deal with. You need a professional author who has written dozens of similar pieces and knows all the academic requirements well.
Don't Forget About Proofreading
Not so many students call this part their favorite one. It is pretty hard to find such a student. Proofreading is a bit boring since you need to read all the lines carefully, looking for mistakes. It goes not about the spelling or commas only, but the incorrect structure or logical inconsistencies as well. You can hire a professional editor with a keen eye who will guarantee you the flawless final version.
Don't Overload Yourself
Students' life is not so easy, but it doesn't mean you should spend days and nights with your assignments. The busy workload is the first cause of stress and burnout. If you feel that you can't cope with all the tasks volume, just don't force yourself. Define your priorities, choose the assignments you like the most, and concentrate on them. Outsource the others to professional writing service and enjoy the final result!