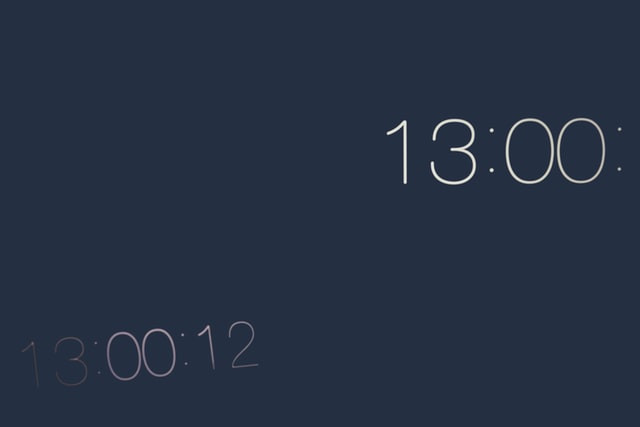 How much time do you spend on your studies? And do you really believe you spend it all effectively? There are several ways to save up an hour or two (or way more) and still be productive. Just use our time management hacks to stop wasting time and start investing it wisely. 
1. Know Where to Start
No two people are alike. Someone might like to start their day getting the easy tasks out of the way and someone else might work better when they start with the hard stuff.
If you need to take the trash out before you start your day, go right ahead. If you feel like you need to finish your final paper before doing anything else, that's where you need to start.
Your routine does not really matter as long as it works. You need to know which one is best for you and start right away.
2. Create a Weekly Routine
Even though sticking to a routine might seem repetitive and boring, it's the best way to achieve your goals. Planning ahead of time and repeating successful patterns is the key to getting things done.
It's also important to implement a routine to develop enough discipline to work through physical and mental fatigue, or simply when you don't feel like working.
If you start going to the gym after class and reviewing your notes after dinner every day, you'll realize soon enough it doesn't feel like work anymore, it's just your everyday routine.
When you create a good routine, your mind and body get used to the stress from it. You'll adapt and get better at it over time.
Creating the right routine for you is necessary to prevent yourself from relying on motivation and desire to do things — as they'll fade away quickly.
3. Use Wikipedia for Sources, Not Information
Even though Wikipedia is trustworthy and regularly revised, it's best to stay away from it while studying or gathering information for a project. The good thing about Wikipedia is that it's filled with credible sources you can use instead with no problems!
4. Record Your Lectures (Make Sure to Ask for Permission First!)
Taking notes is hard, especially during long lectures. Even if you are the best at it, you might miss something important.
Recording your lectures is a great way to get the most out of them. You will also feel more relaxed as you will only need to write down the most important bits and pieces — or anything you might need to research later on.
Recording your lecture will also let you ask important questions of your professor, something you probably couldn't do before when your focus was on taking notes.
5. Don't Forget About the Tech
We are so dependent on our smartphones that we need to simply admit it and get it over with. We have our calendars, contact list, homework, books and many more things in it.
If you find yourself with a dead phone, you might as well go back home unless you came prepared. Keep a cord and a charger in your backpack at all times.
Do not bring the one you use at home with you. Instead, have another set to take out of the house. Make sure you don't lose time looking for a charger and always keep one with you.
6. Invest in a Printer
A printer can ruin your day, your week and your whole month if you let it. If you are preparing a final project or an important essay, you'll know how much a good printer costs. You can avoid a full-blown crisis that will make you run around town looking for a working printer if you decide to pay a little bit extra for your printer. Don't pay the price of lost time when a cheap printer malfunctions on an important day
7. One Deadline for You, Another One for Everybody Else
When you are working on something important, set two deadlines: one for you and one for school (or work). Set your deadline three or five days before the real one. That way, if you suffer from any setbacks, you have more than enough time to handle it.