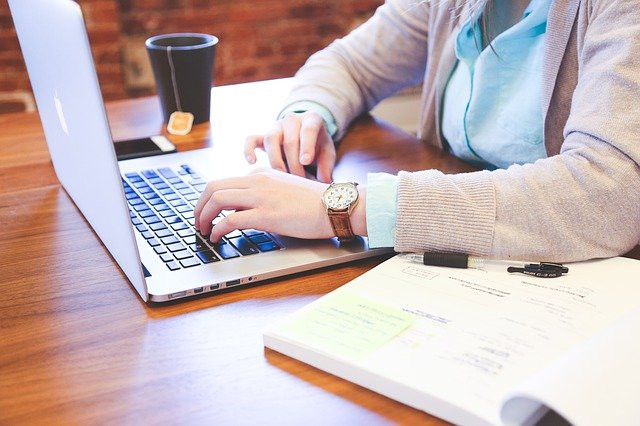 Writing a resume is always a challenge. It is your only chance to make the first impression and convince recruiters that you're a perfect match. That's why you should approach this task wisely and submit a flawless job application.
However, it is impossible to come up with a decent CV if you're not a decent professional. This paper doesn't matter too much if it is full of water, some promises, and ambitions instead of real facts. That's why if you're going to start your career or to change it, you have to work on some hard and soft skills. It is especially important these days when the COVID-19 pandemic changes game rules.
What Are Soft and Hard Skills?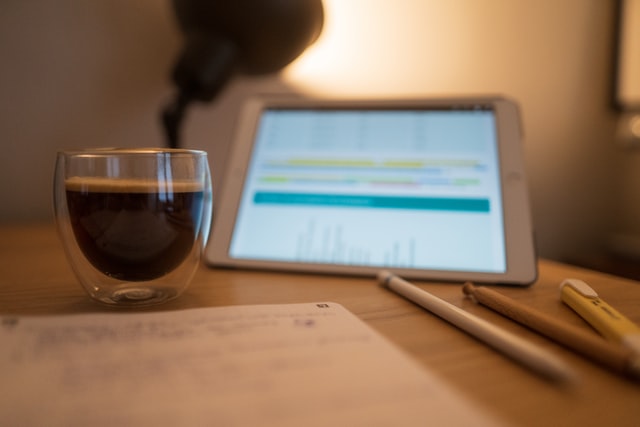 Before you get your feet wet, it is necessary to understand what hard and soft skills are and what is the difference between these terms. You'll meet them all the time.
Soft job skills can be called general characteristics that are relevant to your personal traits. Some of them are necessary regardless of your role in the company, i.e., ability to meet deadlines, good communication with colleagues, etc. Leadership skills are required when you're going to be a team leader, no matter what your profession is. Soft skills determine whether other people want to work with you, whether they need to look for complicated approaches, and whether you're able to contribute to the mutual result.
Hard skills can also be called technical skills. They are job-specific, relevant to a concrete position and your level. For example, if you're a software developer, you need to know programming languages. Accountants have to reconcile bank statements. Sales managers are expected to have negotiation skills. When you're a junior specialist, it is ok to have an elementary level, but if you want to move up the career ladder, you need to broaden your knowledge and expertise.
So, it is impossible to say that only hard or only soft competencies matter. You can be a unique professional, but companies look for someone who will join their team. And vice versa, you can be a very nice and responsible person, but you won't build a career without expertise in your field.
What Soft Skills Do You Need on Your Resume?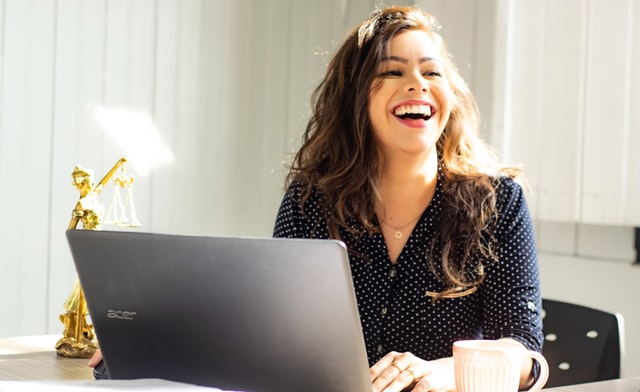 If hard skills mostly depend on the specific job, the soft ones can be pretty versatile. It means you can develop them regardless of your field, education, experience, and other factors. Moreover, these skills are necessary in any case because they make communication with you more transparent and easier.
The interesting fact is that recruiters' expectations change with time, and they may be different in various countries, cultures, small startups, and big enterprises. Below you'll find examples of soft skills that are necessary for most US and international companies these days.
Adaptability
Regardless of whether it is your first job in the corporate world or not, you will always have to face a change in management at one point or another. It is possible when you start a new job, change departments, change in leadership, adopt transformative technology, etc.
Companies expect their employees to be cooperative and acclimate to the difference immediately. This disruption in your career should not have a toll on the productivity of the whole team. Employers will never give preference to a candidate who appears rigid in their ways and is not open to the idea of change. It can lead to ineffective practices and outdated methods.
These skills are especially necessary for startups that change all the time. How can you show the recruiter that you're flexible enough? Use your cover letter to share your experience.
For example: Have studied along with a part-time job at McDonald's, therefore, smoothly prioritized college, work, and personal tasks in a fast-paced environment.
Collaboration
Working in isolation is no longer a realistic idea. Even such genius people like Bill Gates or Elon Musk are not able to change the world without their teams. Even though your tasks' nature might be different, the company's overall mission is the same, and it is essential that all employees contribute to it. Regardless of the organization's structure and your role, you will have to interact with other employees.
Speaking about collaboration, employees usually mean the ability to consider group interests. It is when you think not about your benefits only, but about the final product, its value. You should also do your best to support the friendly atmosphere in the work environment.
So, convince recruiters that you are perfectly capable of working in teams and collaborating with others. Provide an example of when you succeeded in a group, projects, presentations from college.
For example: While my college hosted a students' job fair, I organized it along with team of 15 people. We divided our roles to spend time wisely and focus on personal and mutual goals.
Communication
Good communication can be considered to be a hard skill when your primary task is to interact with other people, e.g., customers or partners. However, even if the list of your duties doesn't include this, communication skills can still give you an edge.
Actually, interpersonal skills will be helpful already in the interview. The recruiter will surely pay attention to the way you communicate, and you can steer the conversation in the right direction.
Remember that it is also essential to show your written communication skills. Write your resume and cover letter so that they are informative, clear, creative. They shouldn't contain mistakes or typos.
Time-management
All companies these days work in strict schedules. You'll deal with various tasks that should be finished on time. Moreover, it is usually you who tells your boss how much time you need to deliver the expected result. Employees that miss deadlines are not welcome because they are not reliable, and they can let their teams down.
First of all, if the job position has a final term to apply for, don't send the request at the last minute. Don't be late for the interview. And mention some projects that were limited in time, so that you had to organize your schedule, set priorities, and provide the final result when expected.
For example: While working on my student projects and the thesis, in particular, completed all tasks on time or before the deadline.
Problem-solving mindset
It is really impossible to imagine companies that don't face challenges. Actually, the development and solid incomes are impossible without difficulties. It is a no-brainer that companies look for people who are ready to face various obstacles. Especially these days, when all fields suffer from the crisis.
It would be a good idea to write about the problem you faced during your studies or previous work history. For example, you can mention the case when you found out about the important exam the day before it. You should show that you're able to define the reasons for the problem, create the action plan, organize other people around you, and develop a solution.
List of Questions About Your Soft Skills You Should Be Prepared To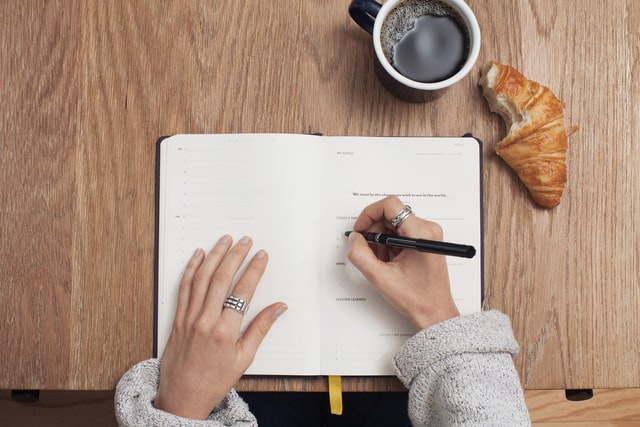 It is not enough to include your soft skills in the resume and provide a couple of examples in the cover letter. The chances are the recruiter will organize the interview the way to check you. That's why it is important to arrive on time: even if your meeting has not already started, the hiring manager is watching you.
You should be prepared for some questions related to your previous experience, values, plans for the future, etc. So, when you include some soft skills in the CV, take time to remember examples for all of them.
There are some questions that you likely have to answer to:
How do you approach problems?
Do you prefer solo- or teamwork?
What is your first step when you realize you run into some problems?
What do you mean when you speak about customer service?
What were your mistakes at the previous workplace/college?
How do you work under pressure?
Describe the situation when you missed the deadline and its consequences.
Do you usually take the leader's role in the team?
What are your biggest weaknesses?
Remember that you shouldn't provide ideal answers. There is no single person in the world that has never missed deadlines or that able to find a conflict resolution. The recruiter just wants to see your reaction, your attitude. Be honest, and you'll surely find your perfect match.
Hard Skills You Need to Have to Impress Your Future Employer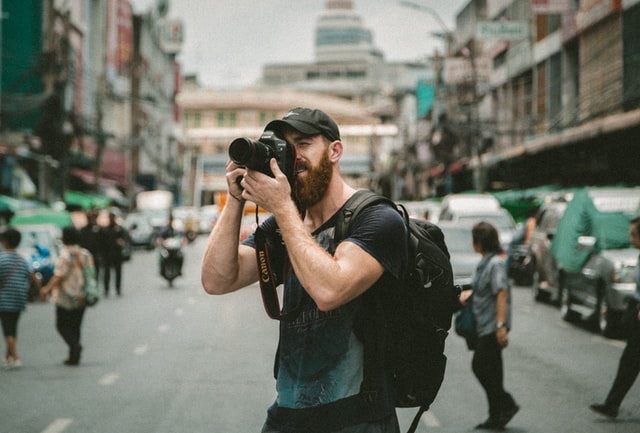 The list of hard skills depends on the current position. So, when you consider switching careers or starting your professional journey, you have to rely on job descriptions. All companies indicate what knowledge and experience they expect from their employees. It would be the right decision to tailor your resume so that it meets the requirements provided in the vacancy. For example, if the company is looking for a Javascript software developer, it wouldn't add points to your candidacy if you indicate that you know C++ or Python but not Javascript.
We have analyzed job requirements to find out what is the basic skill set for popular professions.
Accounting and Financial Jobs
Risk Management;
Cash Flow forecast and monitoring;
Microsoft Excel;
Data analysis;
Deep knowledge of tax legislation;
Knowledge of IFRS, UAS, and audit technique concepts;
Generally accepted accounting principles (GAAP);
Processing bank payments;
Preparation of monthly VAT Returns.
Customer Service Jobs
Database Management;
Active listening;
Speed and efficiency;
Communication skills;
Contact/Call Center Operations;
Knowledge of Microsoft Office;
Experience with CRM and ERP systems;
Knowledge of Jira, Trello, Zendesk, etc.
Experience with live chats.
Business Analyst Jobs
Data mining and analytics;
MS SQL Server;
Ability to understand and build basic SQL statements;
Proficiency in using SAP;
Knowledge of traditional Waterfall SDLC and Agile/Lean methodologies;
Facilitation.
Marketing Jobs
Market research;
Content creation;
Campaign planning;
Project management;
Social media management;
SEO and SEM;
PPC;
Experience with content management systems.
Design Jobs
Experience in Adobe Creative Suite, e.g., Photoshop, Illustrator, etc.;
UI and UX design;
Prototypes creation;
Modeling experience;
Producing and changing 2D and 3D models in computer-aided design (CAD) software;
HTML and CSS knowledge.
Creating a Resume Skills Section
When you are writing your resume, it is necessary to show that you're able to organize the information. Make your content succinct and precise. A three-by-three table near the top of your CV would make the placement ideal above the professional experience section. This way, you are ensuring that the recruiter reads your soft and hard skills first. To capture the employer's attention here is relatively easy by matching relevant skills with the job description. Write your characteristics in bullet points and ensure that there are no wordy sentences and useless repetitions.
Depending on your job requirements, your skills section may look this way:
Good communication skills;
Time-management;
Team-working;
Proficiency in Microsoft Office software;
Basic accounting knowledge;
GAAP.
How to Develop Hard and Soft Skills When You Understand You Have Some Gaps?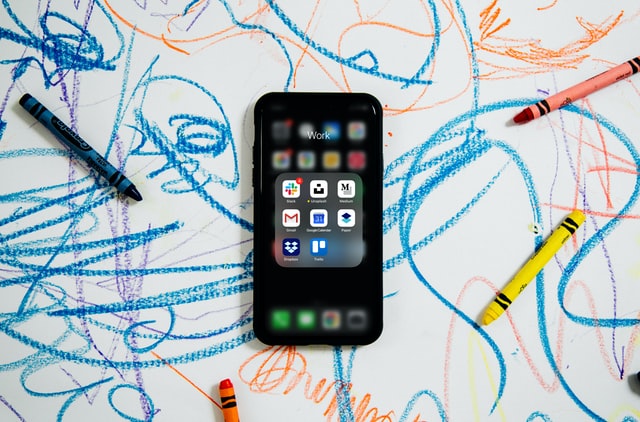 Being yesterday's student, you may find yourself in a situation when you can't apply for the desired position because you lack some key skills. It doesn't mean that you should give up. Moreover, you can even apply if you partially fit for this position. But if you understand that you really lack some knowledge and expertise, it would be better to start working on developing these skills. Your college professors don't teach you to work with Kanban, search engines, AB testing, and other fields that are necessary these days.
So, what is the action plan?
Make a List of Skills You Need to Work Through
First of all, you have to read job descriptions to find out what are required skills. Try to choose the ones that are necessary for the current position. For example, junior business analysts need SAP knowledge, but they don't have to be proficient with this software. When you write down top skills, you move away from your target. You need achievable career goals to stay motivated.
Find Online Courses to Start Learning
There are many reasons to choose online courses:
You are not limited to your physical location and can learn even from Harvard's and Stanford's professors.
There is a wide choice of courses at every taste and budget.
You can study at your own pace.
You can easily drop the course if you're not satisfied with it.
Such platforms like Coursera, edX, Linkedin, Udemy have free and paid online courses for different types of skills. For example, at Coursera, you can master a new profession from scratch or focus on developing your negotiation, time-management, and other soft skills. They even have a course for resume writing, so check the updates to choose the best option for you.
Practice All the Time
Theoretical knowledge doesn't matter too much without practical experience. As soon as you learn something new, you should implement these insights in your life. When you're learning how to become a leader, try to organize a group of people, e.g., the book club, with regular meetings. If you're going to be a designer, you can start with creating your own website and develop it as your knowledge expands. You can add these projects to your resume even if you don't have real work experience.
Apply For Internships
Courses are surely amazing. They get you prepared, help you feel more confident, try yourself in different fields. However, they never give you a real-life experience when you face true challenges. You can communicate efficiently with your friends or the study group, but it is not the same as when you have to negotiate with a picky customer. So, if you're not experienced enough to apply for job positions, consider internships. These are programs where companies hire students and graduates to teach them from scratch. Of course, you need to have a basic education, but usually, it is enough.
There are websites like Internships.com, Internmatch.com, CoolWorks.com, etc., where you can find interesting opportunities. You can also reach companies that you're interested in directly to find out whether they need an intern like you. It would also be a good idea to try some summer internships so that you have enough experience even before graduation.
Ask For Feedback
Speaking about soft skills, it is not always easy to define how good you're at them. Your personal opinion is not objective, and there are no specific measures to determine your level. If you want to understand whether you're a good team player, whether your colleagues find it easy to work with you, and what are your areas of development, you have to ask other people. These can be your fellow students, professors, mentors, colleagues, and team leaders. It would be a good idea to ask them to write a recommendation letter that you can attach to your resume.