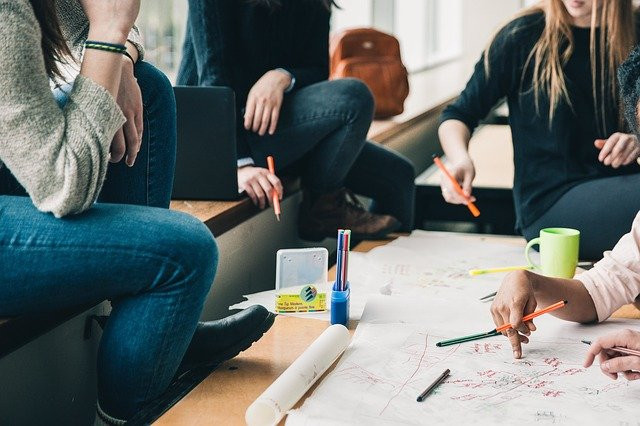 If you are eager to become an intern this year, then you should better modify your schedule. It is better to dedicate 15-30 minutes every day. If you skip this, then imagine researching during the summer internship season. You will be your chance of becoming a summer intern. So, start researching companies and ranking them according to your preference. If you have already finalized a company then, look at their application process. Do not panic if you haven't prepared yourself for the gruesome task of finding appropriate internships. Skipping the training must not be on your table. This is an opportunity that you must never miss out on. It is only through these experiences that you will make connections. The corporate world also teaches you the much-needed soft and hard skills that cannot be learned in a classroom.
How Can You Find Summer Internships?
When you start the journey of searching the internships, it's better to begin by looking at the websites. Keyword research can prove to be very beneficial in this case. Shortlist the opportunities that are present in the city that you are currently living in. There is a multitude of remote jobs as well! If you are occupied with an extra course, then definitely go for this option. The virtual experience is not that bad. Apart from the job search websites, check out LinkedIn as well. For this purpose, try to make your LinkedIn ID as professional as you can. College students can find opportunities that can improve their professional development. Just go through the eligibility criteria. If there is a specific skill required, then try to learn it before the application date starts. When it comes to internships, schools are very competitive as they want to improve their public image. So, you can go to the head of career development at your school and get a list of the top internships from them.
What is a Good Time to Apply for Summer Internships?
It is better to apply during your undergraduate degree. The sooner you apply for an internship, the better your chances are to get one. Start contacting the management of the company and ask them for job specifications. Go through every form and get in touch with HR if you have any queries about the whole selection process. A great time to begin your quest is during the spring or the winter break. You might be wondering that this is an extended period just for simple research. But when it comes to internships, you will need a resume as well as a cover letter. Some companies also ask you for recommendation letters. Preparation of these documents will take you a lot of time and patience.
Best Summer Internships for 2023
Though the type of internship that you get depends on your interest and the type of degree that you are getting, here is a list of great opportunities. Try to check websites that publish internships of national origin. You can search for full-time or part-time jobs. This will be your time to explore and get real-world experience. However, it is always the best decision to gain work experience that is relevant to your field.
Where Can You Apply for Summer Internships?
Here is a list of top summer internships that you must be looking out for:
1. Apple
FAANG companies, and Apple, in particular, offer countless opportunities for students with different fields of interest. There are internships for students, and they are available in different parts of the world: not in the USA only, but in European countries, Asia, etc. For example, you can try yourself in the software or hardware development department, in data science, product design, etc. Or would you like to start your career in Apple Store? Each position is thoroughly described so that you can easily find out what kind of person is required and submit your resume. They have a standardized template, so you shouldn't spend too much time trying to create an outstanding CV. Keep checking Apple's website for new student programs, e.g. for campus leaders.
2. Morgan Stanley
If you dream of working in this American multinational, do not skip your chance by ignoring an internship opportunity. This investment bank provides a handful of summer jobs that students can efficiently perform. Bookmark their "For Students and Graduates" section, as you will find the relevant posts here. If you are a finance student and are wondering about the work that you will be performing, then here are some of them listed:
You will be working with:
Hedge funds;
Investments backs;
Pension funds;
Endowment funds.
Internships are offered in the six divisions of the company. These are:
Institutional securities;
Investment management;
Wealth management;
Company management;
Technology;
Operations.
3. NBCUniversal
Have a knack for the entertainment industry? You can always join it by getting an internship. The interesting fact is that their program is currently said to be remote. Look at the bright side! The virtual experience won't be any less, as this is your golden ticket into the world of media, regardless of your current location. You can find NBCUniversal internships on their websites: there are available options in Filmed Entertainment Group and campus programs at the moment. But keep checking since they update the list all the time. You can also find the necessary information about the application process.
4. Ernst & Young LLP (EY)
Are you someone who likes to solve the toughest challenges? Well then, this is an incredible career chance for you. EY highly appreciates young talents joining their team, so they have a detailed page with Student and Entry-Level Programs. It contains information about their summer internships, students' conferences, global programs. Don't miss your chance to pursue a career in accounting and finance since there are hundreds of available positions all over the world: from the junior controller to the manager. Net developer to the PIT consultant, and so on.
5. PricewaterhouseCoopers (PwC)
They offer jobs in multiple departments, such as audit, tax, HR, deals, and forensics. The jobs are very demanding and can prove to be way too challenging. However, looking at the glass as half full, you would be able to get the real-world experience that matters the most. They publish new students' opportunities on their website. Save this link because it contains a lot of useful information. For example, they provide applicants with a detailed candidates' journey so that you know for sure what to expect. And when you're ready to move on, you can filter out available options according to your criteria: territory, location, experience level, etc. The internships are available around the year. So, if you have an additional course during this summer, you can always join them afterward.
How do You Land Yourself in Your Dream Summer Internship Program?
To get most of the internship experience, you should go for the positions that will contribute to your overall career. Now, to get these jobs, you must have a well-written resume and a cover letter. Try to check what the company values and take information from the job posting.
How to Prepare a Resume for an Internship?
When designing a great resume, the first step is to look for the keywords present in the job description. This is the number one trick that job seekers use. Once you have gone through the responsibilities and requirements, the next task is to go through the website. See what the company values the most. Once you have completed this research, you must now start with the writing process. List your past experiences. Try to mold each gig of yours suited to the job. You have to show the hiring manager that you are the one they have been looking for. Here is a list of sections that you should keep in your one-pager:
Objective;
Work Experience;
Education;
Skills;
Achievements;
Personal Projects;
Contact Information.
What should You Include in Your Cover Letter?
Apart from writing a good resume, your next task is to design a cover letter. If you wonder what difference a cover letter will make, consider it as your chance to market yourself for the job. After all, you are a brand and will have to sell yourself to the company. Whether it is New York, Washington, DC, or the United States, you will need a cover letter.
Here are the three critical points that you must never skip while writing the cover letter. Keep in view that the human resources team will read this, and they are the ones who will be hiring. So, keep it professional!
Give a preview of past experiences;
Talk about why you are interested in working with the company;
Put stress on your role. Tell them that how you will be adding value to their company and overall mission.
Now that you have gone through all of the points, start planning and updating your journal. Think about how you will write the cover letter. Bookmark the websites of the companies mentioned so that you don't miss out on any deadlines!