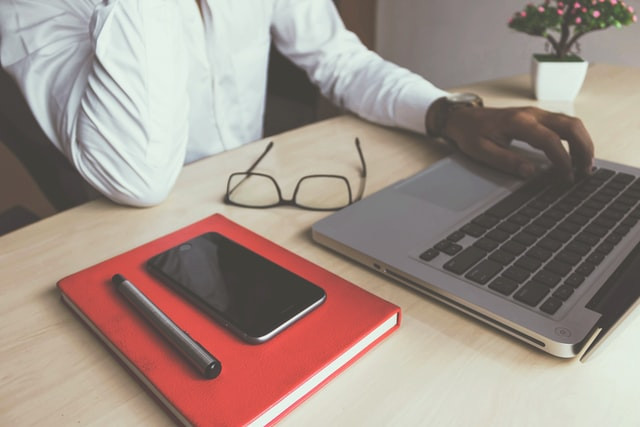 Studying at college, you gain knowledge and skills that are useful for your future career. But if you're going to become a decent professional, they are not enough. There are also some standards that you need to meet if you want to achieve your goals to get recognition. We are going to show you what these standards are when they are necessary and why it is impossible to ignore them.
What Are Professional Standards?
Professional standards are a set of values, features, behaviors, ethical principles that you need to adhere to being a member of a specific group. Some of them can be pretty basic regardless of your job, for example:
Accountability — Whether you're a software developer or a biologist, you have to take responsibility for your actions.
Confidentiality — Companies hire people that are able to keep all sensitive data private.
Focus on customers — If you work with people, their needs and preferences should be your first priority. 
Honesty — You have to always be truthful.
Loyalty — Both businesses and non-profit organizations value employers who remain committed to their employees and the profession overall. 
Actually, this list can be endless because there are also integrity, objectivity, law-abiding, transparency, and other competencies that are required in the modern world. But there are also professions when you have no other choice but to meet some standards. For example, if you're a future nurse or a teacher, you're responsible for people's physical and mental health.
Professional Standards in Nursing Practice
Professional standards in healthcare are necessary because they ensure clinical proficiency and safety. They are used to develop a competency checklist, to evaluate if a nurse is adhering to organizational policies as well as to evaluate a specific employer. 
Why are Nursing Professional Standards Important?
These standards were developed to guarantee that US healthcare institutions are accountable for their clinical decisions and actions. They hire and collaborate with nurses who are patient-focused, promote the most efficient possible outcomes, and minimize exposures to risk of harm. Knowing these standards, nursing students can develop a plan of education to enhance their knowledge base. In their turn, educators develop syllabuses to create the appropriate learning environment and to prepare future nurses for real-life challenges.
ANA, the American Nursing Association, has developed a list of 16 standards of practice and professional performance. 
ANA Standards of Practice 
Assessment. The registered nurse should collect complete information related to the specific patient or the case. 
Diagnosis. American nurses should be able to analyze the medical information to determine the issues or diagnoses.
Outcome identification. Along with a diagnosis, the nurse should be able to predict outcomes for an individual patient's plan. 
Planning. Professional nursing practice standards also include developing a care plan that includes strategies and concrete actions that help to reach expected goals.
Implementation. Nurses implement coordination of care, health teaching and promotion, consultation, and prescriptive authority and treatment interventions provided in the plan.
Evaluation. The nursing profession requires to be able to evaluate the progress and to make decisions according to the current results.
ANA Standards of Professional Performance
Ethics. There is a nursing code of ethics that all professionals should adhere to in their practices.
Education. Nurses don't stop their professional development with graduation. There are several degrees that suggest the ongoing involvement in the educational process. 
Evidence-based practice and research. All decisions made by nurses should be based on research findings. 
Quality of practice. High-quality nursing care means being empathic, emotionally stable, reliable, and assertive in any condition. 
Communication. Nurses have to communicate without difficulties in all areas of their practice, e.g., with stakeholders, doctors, interns, etc. 
Leadership. A professional practice environment requires nurses to be proactive and organize other people when it is necessary to make some quick and risky decisions. 
Collaboration. It means registered nurses have to explain difficult concepts in plain English, find the right words, to cheer when it comes to patients, families, healthcare consumers.
Professional practice evaluation. The registered American nurses should evaluate their own practices in accordance with official regulations, standards, rules, guidelines, etc.
Resource utilization. It is necessary to utilize appropriate resources to ensure the safety, efficiency, and financial reasonability of nursing services. 
Environmental health. Registered nurses should be able to organize a safe and healthy environment to work in. 
Professional Standards in Teaching Practice
Nursing is not the only field with high importance of professional standards. Teachers also have to demonstrate that they meet the relevant standards. A list of these standards provides the framework for a future career and clarifies what progression can look like. The Interstate New Teacher Assessment and Support Consortium has developed a set of 10 professional standards for teachers you should know when starting your path in this field.
Teachers understand the primary concepts, research tools, and the discipline's structure to create a meaningful learning environment for students. 
Teachers know the process of children's learning and are able to provide appropriate opportunities to support personal, social, and intellectual development. 
Teachers build their instructions taking into account the different approaches to learning and adaptive them to diverse students. 
Teachers use various strategies to develop performance, decision-making, problem-solving, and critical thinking skills in their students. 
Teachers balance between the individual and group models and support a friendly learning environment that develops self-motivation, active engagement, and social interaction. 
Teachers are able to use all communication techniques (verbal, nonverbal, media, etc.) to foster supportive interaction, collaboration, and active inquiry. 
Teachers take into account the curriculum goals, students, and subject matter to develop lesson plans and instructions. 
Teachers understand and use both formal and informal strategies for students' assessment when it comes to their educational, social, physical development. 
Teachers should be reflective practitioners who always evaluate their choices and actions as well as their effect on other people. They are always looking for new opportunities to grow professionally. 
Teachers foster relationships with all stakeholders, e.g., agencies, parents, other teachers, to support the friendly community and gain new insights for efficient teaching practice. 
These standards are core regardless of a specific discipline, students' age, and so on. The more you grow, the higher the expectations become, so it is necessary to understand that your graduation is just the beginning. Learn more about professional standards in your field, and you'll get the competitive edge at students who haven't thought about these issues yet!
Feel that you need help with your studies? Studybay can help you with: