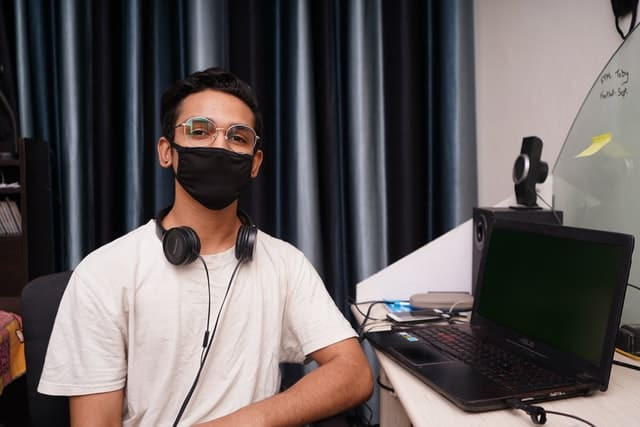 More than 70% of college students are working while studying, according to a study done by Georgetown's University Center on Education. But, most students today are struggling to find summer work in our pandemic economy. Don't lose hope - there are lots of online jobs available for you to choose from. Keep reading to find out all about them.
Part-Time or Full-Time Jobs for College Students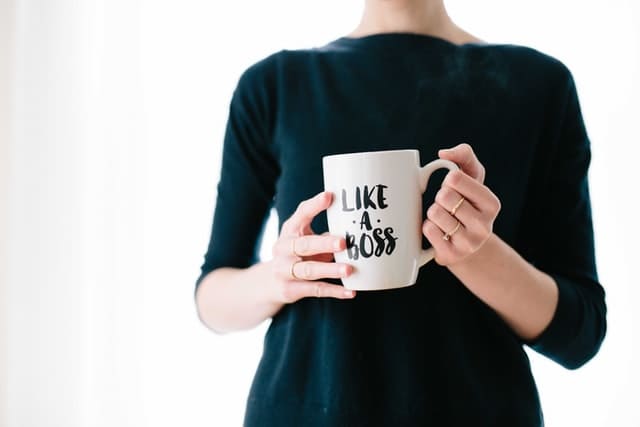 Online part-time or full-time jobs are beneficial for college students to earn extra income, especially during these trying times. Most of these jobs accept students with or without experience. Below are the best online jobs for college students to earn money online:
Company Positions
Virtual Assistant. If you have strong organization and communication skills, you can apply for virtual assistant jobs. Busy people need VAs to do things such as booking appointments, answering emails, and other tasks you can do virtually.
Virtual Recruiter. Hiring has also become digital due to the pandemic. Some companies hire virtual recruiters to connect with job seekers, post vacancies, review resumes, and more.
Web Developer. If you have web development skills and can build a primary WordPress site, you can apply as a web developer.
Multimedia
Transcriptionist. Audio transcription is an in-demand job. You only need to have excellent listening skills and the ability to type.
Youtube Channel Creator.

If you are into making videos, you can create an exciting and entertaining YouTube channel. This will not give you instant cash, but it can provide your income stream in the long run.
Blogger. Blogging is writing or maintaining a blog. One way to earn is to start a niche site where you only focus on a particular topic. You can earn a passive income from the site from affiliate marketing or ads.
Video Editor. Use your video editing skills to profit off this online job. People will hire you to add sound effects, background music, and transitions to create an entertaining video.
Graphic Designer. You need to have graphic design skills to apply for this job. If this is something that interests you but you don't know anything about, you can learn graphic design online.
Social Media Manager. Business owners need social media platforms to maintain their presence on social media. As a social media manager, you will become the voice of a person or company by creating engaging content to increase brand awareness and engage with their audience.
Writing
Data Entry. This is a job that anyone can do, provided that you are efficient and detail-oriented. You will turn a handwritten document into digital ones or take data from one format or source, then transcribe it into another.
Freelance Writer. If you know and love to write, freelance writing can be an excellent job for you to earn extra money. Besides, freelancing provides a flexible schedule where you can balance your work and personal time.
Proofreader.

If you love reading and correct basic writing errors, proofreading can be an excellent job for you. Your goal here is to find and correct mistakes.
Translator. If you can write and understand a foreign language fluently and know the basics of professional translation, this one's for you. You will translate scripts, instructions, etc., to another language.
Video Captioning Jobs. Video captioning is turning the audio from a video into words to help the audience easily understand it. All you need is to have typing, listening, and watching skills. It requires more skills than audio transcription, so the pay is higher.
Resume Writer. If you know someone who just graduated and is looking for a job, you can offer to polish their resumes.
Others
Online Tutor. One of the most in-demand online tutoring jobs is teaching English. If you want to teach English, you can try

VIPKID. You can also tutor your academic skills and knowledge to other students.
Website Tester. Testing websites can be a nice side hustle.

Usertesting

is one of these platforms. They will give instructions that you can follow. You have to express your feelings and thoughts clearly.
Search Engine Evaluator. As a search engine evaluator, your work is to rate search results and analyze them for their relevancy and quality. Algorithms can improve search results in search engines, but humans are still better. You can rate results for Google or Bing.
Jobs for High School Students
If you are still a high school student and wondering how to make money, there are also simpler online jobs available for you. You can choose from the following:
Answering Online Surveys. Taking surveys can be a significant part-time job for high school students. This online job doesn't require skills, just an internet connection. To be eligible to start taking surveys, you have to sign up for a survey site such as

Swagbucks.
Doing Simple Data Entry Jobs. Even if you are a high schooler, you can apply for simple data entry jobs. You just have to be fluent in English, have typing skills, and know how to utilize spreadsheet programs such as Excel.
Writing Reviews. This is a good side hustle for high school students. There are services where you can write reviews and earn money by helping a business create a link to their site and providing honest reviews to their potential customers.
Doing Voice Overs. If you can speak in different accents or talk using different voices or personas, you can take this as a freelance job.
Be a PowerPoint Presentation Designer. If you have mastered making PowerPoint presentations, this skill can become your source of income. Businesses and keynote speakers need your help if they don't have time to create the presentation.
Work From Home: Where to Look for Jobs During the Pandemic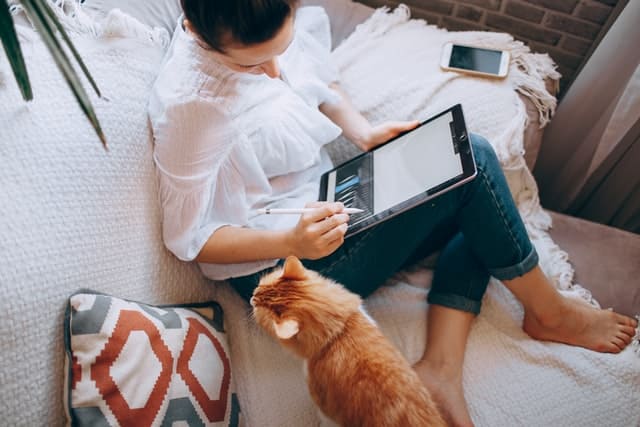 Below are some of the freelancing websites for students where you can look for jobs online:
Tips to Get the Best Online Jobs for a Student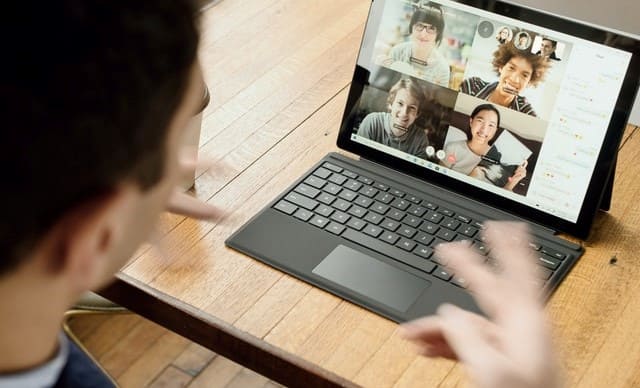 Are you ready to get the best online job for you? Below are some tips you should consider to find the best online job opportunities:
Networking. To avoid scams and find a real work-from-home job, you can connect with your friends, fellow students, and other job seekers. These people will give you job leads.
Use job search engines. SimplyHired is one of the job search engines you can use to look for available job listings.
Have a resume and cover letter ready. Prepare a resume depending on the job you are looking for -

Studybay

can help you with that. You'll have better chances if you have work samples to present to your prospective employers. Add your skills, experience, or measurable achievements that are relevant to the position.
Apply on legitimate websites and online platforms like Upwork, Fiverr, etc. These marketplace platforms have already proven their legitimacy and reliability when it comes to online job seeking.
Fill out all fields on the online application process. If you can ultimately accomplish the application form, you are also giving information that will make you stand out. It also demonstrates that you are interested in getting the job.
Review all the information you encoded before submitting it. First impressions are important when applying for a job. Before you click the submit button, take a final glance at the content you provided.
How Working From Home Helps You in Life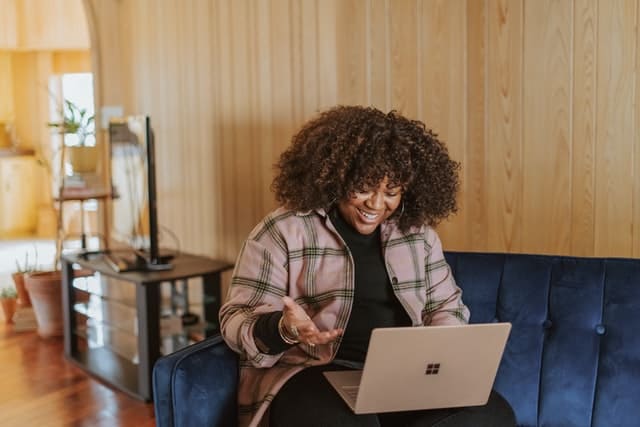 The Covid-19 pandemic has brought about the loss of lives and devastatingly impacted the economy and our social lives. This pandemic has changed how we learn, work, and interact as social distancing, stay at home, and other quarantine guidelines are mandated. If you are looking for employment, it's not impossible to have one during these challenging times.
Working from home became necessary as the coronavirus continues to spread and poses a danger to our health in the traditional work setting. If you are looking for work, finding online jobs can help you earn steady and extra cash without needing to risk your health by going outside. All you need to have is a computer or a laptop, a stable internet connection, and skills.
Aside from earning money while in your own homes, below are other benefits of work from home jobs anyone can enjoy:
Less commute stress. Hours spent commuting to and from your job location can increase your anxiety and levels of stress. The time saved commuting will allow you to focus on other priorities outside of work, such as getting enough sleep and spending time with family.
Better work and life balance. Work from home jobs come with flexible schedules. You can have your own schedule as long as your work is complete. This will help you attend to your needs and balance work and school.
Available at any geographic location. Whether you are in your dorm room or living in a small town or rural community, you can still have a meaningful career as long as you have a stable internet connection.
Reduced overhead expenses, higher savings.

Payment for gas, car maintenance, commuting expenses, etc., can be reduced or even eliminated when you are at home. The savings on the overhead expenses will put more money in your pocket.
A healthier and happier life. Working at home has been shown to lower stress, provide more time to spend with your family, and enjoy your hobbies and interests. You will have more time for physical activities and less exposure to illnesses.
The unprecedented changes over the last year have limited the movement of people and closed many businesses. It doesn't mean that you should lose hope of finding jobs. There are online jobs readily available for you. If you need to carve out a bit more time for job hunting, you can use homework help and essay help services.