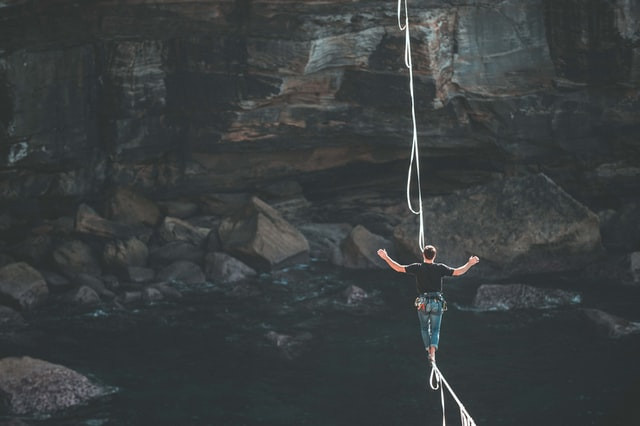 They call student life "a golden life", never "a life of someone who barely sleeps and always feels tired", for a reason. Being a student may be tough but it's definitely manageable, all you need is a tool to manage it. No matter how many hours a week you spend working, use these hacks to balance work, life, sleep, and studies.
1. Maintain a Current, Thorough, Detailed Agenda or Calendar
By using any of the scheduling apps available on your cellphone or laptop, you can have a fairly detailed timeline of your life at a glance. When you begin classes, copy all the necessary details in your calendar, including your assignment due dates and tests, directly from the syllabus.
This will also prevent you from being caught unprepared for a scheduled exam or not turning an assignment in on time. These apps often have an alarm function, and you can give yourself a 2-day reminder to look over the material or fine-tune the paper.
The snooze button on the alarm is also a handy feature in case you're busy at the moment. You can always set it to remind you again in an hour or two if you're not ready to sit down with the material.
2. Set Up Your Virtual Office
If you study at home, or outdoors, it is important to create an ideal atmosphere for learning. There should be a reliable high-speed internet connection. You need to have sufficient lighting and a comfortable seating arrangement. The background should be non-stressful and conducive to learning and retaining information. Some people prefer listening to background music, sometimes through headphones. Others need a completely silent room to feel as though they are maximizing their study time. You should close out your internet browser and put away your phone during your scheduled studying time-block.
You should also gather all the necessary study materials beforehand to minimize distractions or disturbances. Be sure to have any necessary items like industry-specific software as well, so your entire study time-block is used as it was intended to.
3. If Your Schedule Allows, Study/Work During Daylight Hours
Several studies have shown that working/studying during daylight as opposed to cramming during night hours allows you to be more aware during the afternoon, which could possibly increase your overall productivity by negating the 2 PM slump.
The same daylight research also reports better cognitive functions on day 2 of the study, such as reasoning, memory, and attention, which are all vital to doing intense mental work like studying for exams.
4. One Subject at a Time
While it can feel as though multitasking helps you accomplish more, several studies have shown that it may actually be slowing you down. You should be reviewing exam materials for one class at a time instead of splitting your attention between various classes and assignments. Focus on one class, giving it your full and undivided attention to ensure that you are retaining all the information that you are studying and producing the best possible work for the assignment given.
5. Fight Procrastination
Procrastination can turn an easy-to-do task into an intimidating workload. This can make it even more difficult to get started. Don't allow procrastination to become a foothold in your studies. By reading ahead, completing assignments during study blocks, and being proactive during the studying process, this will reduce your overall anxiety about exams.