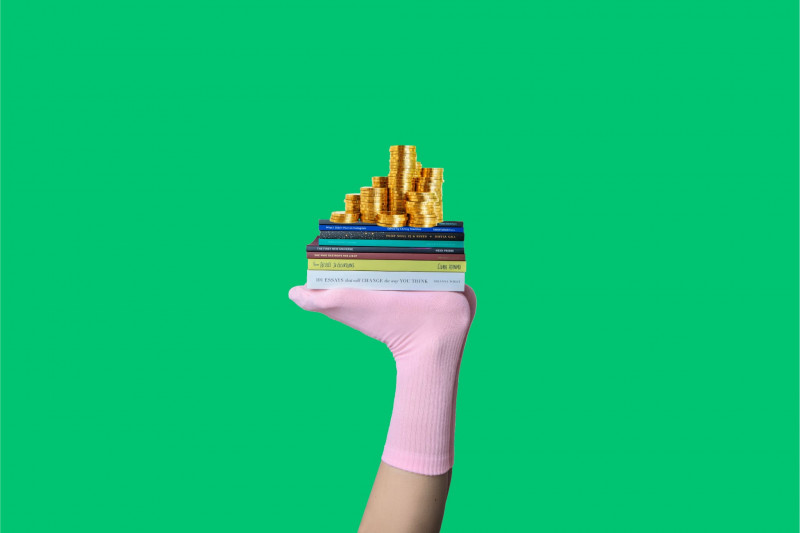 It takes a special dedication to do a college degree while working. If you're taking this path, you should figure out how to balance work and school so that you can meet deadlines at both work and school. Most students also lose track of their non-academic lives. So, what are the best ways to manage your work-school life alongside your personal and social life?
Here are ten tips that could help you keep your head on when working while studying.
Develop a Designated Workspace at Home
Rasmussen University suggests that developing a space dedicated to studying will help you focus on your tasks. A designated workspace is a crucial element in how to manage school and work effectively.
Developing a dedicated workspace at home means finding a quiet corner to convert into a study nook.
Your desk should be facing the window for a source of natural light. That is what keeps you awake and alert.

A quality desk chair – a reclining, ergonomic or laptop – is essential when sitting down to study.

A whiteboard to write out your to-do list, important reminders or help hash out your ideas.

A lamp to provide additional lighting and avoid eye strain.
It doesn't matter if you work full-time or part-time; you'll still benefit from a space like this. A designated workspace can give you a place to focus more on your tasks and keep track of your work/school balance.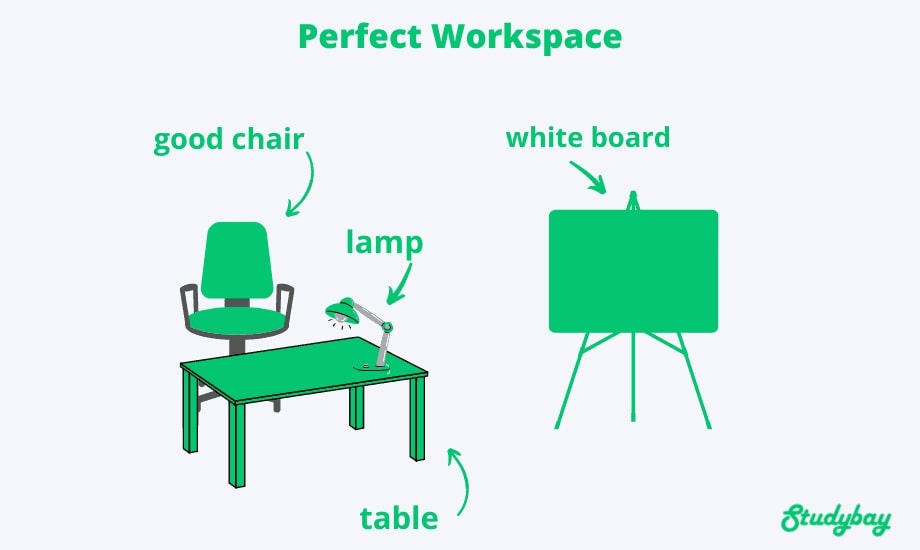 Master Time Management
There's a reason schools put together timetables. Sectioning your time into manageable pieces helps you to sort out your time usage when balancing work and college. One of the most critical methods of managing your time well is knowing when you're most productive. For example, some people get the most work done before the sun comes up in the morning. Others are more relaxed and able to function at night after the sun sets.
Time blocking a schedule is the term given to setting aside a period for getting your work done. The University of British Colombia suggests that when doing this, remember the Pareto principle, where 80% of results come from 20% of the effort. Blocking out an hour and then studying for 45 minutes with a 15-minute break is ideal for this study method.
However, you might have other strategies that work best for you. If a method is better suited to you, then you should keep using it.
Break down the development of an essay into smaller parts, such as researching the paper or writing the introduction. It makes approaching the report that much easier. Additionally, your brain will see each completed step as a dopamine hit, encouraging you to continue to the next step. Breaking down your tasks into smaller bits will help you manage a job and college in the long run.
Inform HR About Your Degree
Some businesses realize how useful it is to have trained employees in a particular discipline. If your degree is relevant to your job, consider speaking to human resources about getting some time off to study. If you're working in a different structure with your boss directly above you, you could consult with them to see what they think about you going back to school.
Online classes might be an option to explore. You might be pleasantly surprised that your boss will support your ambitions to complete a degree and might even help you with resources. How to manage college and work becomes much easier with support from a job. Additionally, your job might consider lightening your workload to help you find time to study.
Become More Organized
One of the most crucial things you'll realize when studying while working is that you need to know where things are at the drop of a hat. Organization is more than putting something into its proper filing jacket. It's about putting the filing jackets back where they should be.
Mindfulness and knowing to return items to their natural locations will save you much time in the long run. You'll spend less time scouting for the things you need, and more time focused on your task.
Finding the correct organizational tools, productivity apps, and features that cater to your needs and are easily adaptable is also part of being organized.
Some of the apps you could use to help you get organized include:
Todoist: A to-do list that helps you organize your time for different tasks.

Dropbox: A place to store your files allowing you to get access to them anywhere.

Evernote: A cloud-based note-taking app letting you keep your notes remotely, so you never lose them.

Quizlet: An app that allows you to learn through flashcard creation and revision.

Sectograph: A time planner, so you can set your day out into manageable chunks.

Pomodoro: A time management app that keeps you to a good working schedule with breaks in between
These will help you balance work, school, and life since you waste less time while studying or working.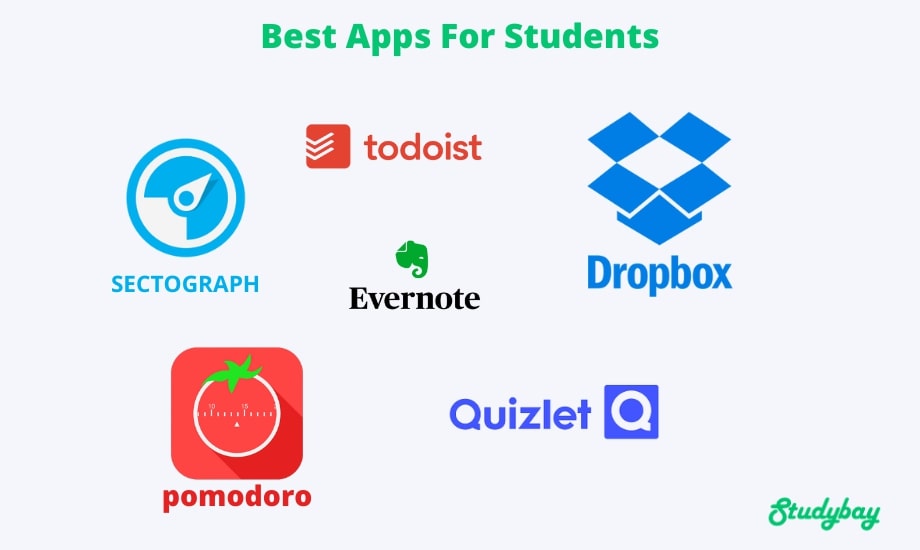 Streamline Your Study Strategies
If you need something done and can complete all your tasks by visiting a single location, logic will dictate that you should go there first. It would save you time and money. The same goes for studying.
If you have many things to cover in one subject area, why not dedicate a study period just to that area? Or, even better, if you have a project to do in college, incorporate practical things that apply to work. In such a case, you can build your work experience into your school work. You may even surprise yourself and discover a more efficient way of getting things done for better work-life balance.
Don't Be Afraid to Ask for Help
Students typically have a hard time asking for help. Older students are even worse at this. If you're balancing work and school full-time, chances are that many of the people in your class will be younger than you are. Older students have a hangup about asking for help from those younger than themselves. It's more about pride than anything else. It would be best if you didn't let your pride get in the way of your degree. Ask people who know more than you so you can learn from them.
Engaging with your classmates also helps you appreciate things you may not have seen on your own. Fellow students are not the only people you can ask for help either. Many lecturers have office hours that you can approach them to bring issues you may have to their attention. Asking for help isn't taboo.
If you find it difficult to ask for help in person, you can always turn to an online helper like Studybay or seek assistance on a student forum like DegreeInfo.
You can get help in a number of places, such as:
Class forums: Many courses have dedicated forums where students can interact with other students or lecturers.

Academic Support Services: Campuses also have specialized academic support services dedicated to certain disciplines.

Find out from your college's administration office if it has one.

Phones and Instant Messaging Groups: Some classes use instant messaging apps to create groups of students to help with revision and understanding course materials. Ask around your class to see if there is a group you could join.
You should seek help wherever you can get it to effectively juggle work and school.
Know Your Natural Tendencies and Leverage Them
What are your habits? Not your study habits (which you've probably worked out by now) but the things you do without thinking about them? Knowing your habits can give you a way to make studying more effective. Do you plan before doing something? You should make lists and break things down into blocks of time (see Tip #2 above) to give you a better chance to balance your time in college.
Maybe you're someone who goes with the flow. Setting your study period and meandering through your topics with a focus on your syllabus is a more efficient way of utilizing that habit. No two people have the same patterns. Only you can figure out the type of study approach that works for you to efficiently handle school and work.
Take Care of Your Mental Health
How do you balance school and work while taking care of your mental health?
Managing school and work can be mentally taxing. The mental strain of an office, the politics, and the actual job can make a person feel like their energy is depleted. The same goes for college, with its lectures, its self-study periods, and projects coming due. With all this mental stress, you will have to manage your health.
Take the time you need to refocus your brain. Dividing your time solely between work and school will lead to mental burnout. It would be best if you considered blocking out periods of relaxation, like going to the movies or having a picnic. Meditation has also been proved to boost creativity, improve mood, and create mental serenity.
You might not realize it but giving your brain these breaks will allow it to focus better when you resume work or study. Your brain needs that time to decompress.
Reward Yourself
Your overall reward is that you're going to get your degree but rewarding yourself in between will give you something to look forward to in the short term. College students balancing work and school have a huge challenge in making sure they stay motivated.
It doesn't have to be expensive or extravagant, like a huge dinner. It could be something inexpensive that lifts your mood, like a cup of coffee from Starbucks or Domino's pizza, and a student discount would make it even better. Finding a way to escape the daily grind in between and balancing school with work will give you that extra boost to return to your studies.
Finding the balance between your work, study, and hobbies is crucial to ensuring your brain doesn't hit the point of burnout. If it does, you'll find even regular tasks like getting out of bed a chore. Rewarding yourself allows you to decompress between the work and study grind.
Choose a Degree Program You Love
How to balance school and work is a major concern for many working people going to college. There's no such thing as an easy degree program. However, if you decide to work on a degree in a field you love, you'll find that less of your study time feels like work. If you choose a degree that doesn't seem like work, finding the balance between work, school, and life is a lot easier. Love of a subject will motivate you to put time aside to work on that project or write that essay.
Mark Twain most famously outlined in "Tom Sawyer" that work that doesn't feel like work isn't really work. The same principle applies to your degree. The choice of a degree shouldn't be something you're doing just because of the potential employment opportunities. It would be best if you also wanted to know more about the field.
A World-Class Balancing Act
How do you manage school and work in a healthy way? Work, life, and school are three areas of your life that have demands on your time and energy. Finding the place between that equilibrium of all three regions is crucial to success in each of them. These ten tips will help you to develop proper study habits and compartmentalize the areas of your life, so you have enough time and energy for each.
FAQ
How do I balance school and work?☯
School and work balance comes from:
Finding a study style that works

Compartmentalizing your time

Taking care of your mental health

Asking for help

Breaking up tasks into manageable pieces

Rewarding yourself

Creating ways to make studying easier
How Do I Get Enough Sleep With This Buzy Lifestyle?💤
Figure out how much sleep you need in order to function properly, then decide what time you want to go to bed and stick to it. A constant schedule supports the importance of sleeping and promotes consistent sleep patterns.
What Are the Problems with Balancing Work and School?⚠️
It's not uncommon for students to feel overwhelmed by the time and effort requirements of both work and education. Finding a happy medium between the two requires determining how best to allocate your time and effort.
Can College Students Balancing Work and School Make It?⚖
You may live a healthy life that is balanced despite the fact that you are juggling the pressures of job and education if you have the correct mindset and approach.
References:
Happier Hour: How to Beat Distraction, Expand Your Time, and Focus on What Matters Most: Holmes, Cassie

Time Management for College Students: How to Create Systems for Success, Exceed Your Goals, and Balance College Life: Press, Discover

How to Balance Work and College. BestColleges. https://www.bestcolleges.com/blog/balancing-work-and-college/

The Busy Student's Guide to Balancing Work and College. Scholarship America. https://scholarshipamerica.org/blog/the-busy-students-guide-to-balancing-work-and-college/

How to Balance Working Full-Time and Going to School. Baker College. https://www.baker.edu/about/get-to-know-us/blog/how-to-balance-work-and-school/

How to Balance Working Full Time and Going to School. OnlineU. https://www.onlineu.com/resources/going-to-college/working-full-time-and-going-to-school

8 Essential Tips on How to Balance Work, School, and Family Life. Bay Atlantic University. https://bau.edu/blog/balance-work-school-and-family-life/