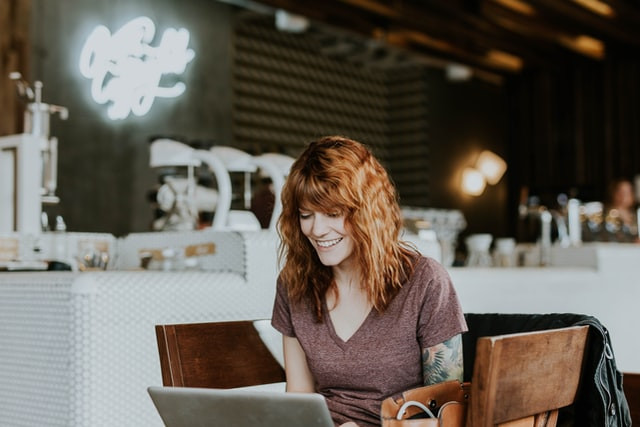 Writing an academic article is a great way to start publishing. A solid publishing record is required for academic life, work and research grants. Online journals have widened the academic landscape, highlighting the importance of publications in building and maintaining an academic reputation.
Most postgraduate students dread writing a good academic article from a year's worth of study. You don't need to be a published author to get a good outcome.Writing a successful academic article requires systematic, precise, concise, and clear writing.
This  guide to writing academic articles will help you structure your work. While this type of writing still takes time and work, our instructions will make the process go more smoothly.
How Do You Structure an Academic Article?
The structure of an academic journal article contains a title page, an abstract page with keywords and acknowledgments, an introduction, the main body, conclusion, and references.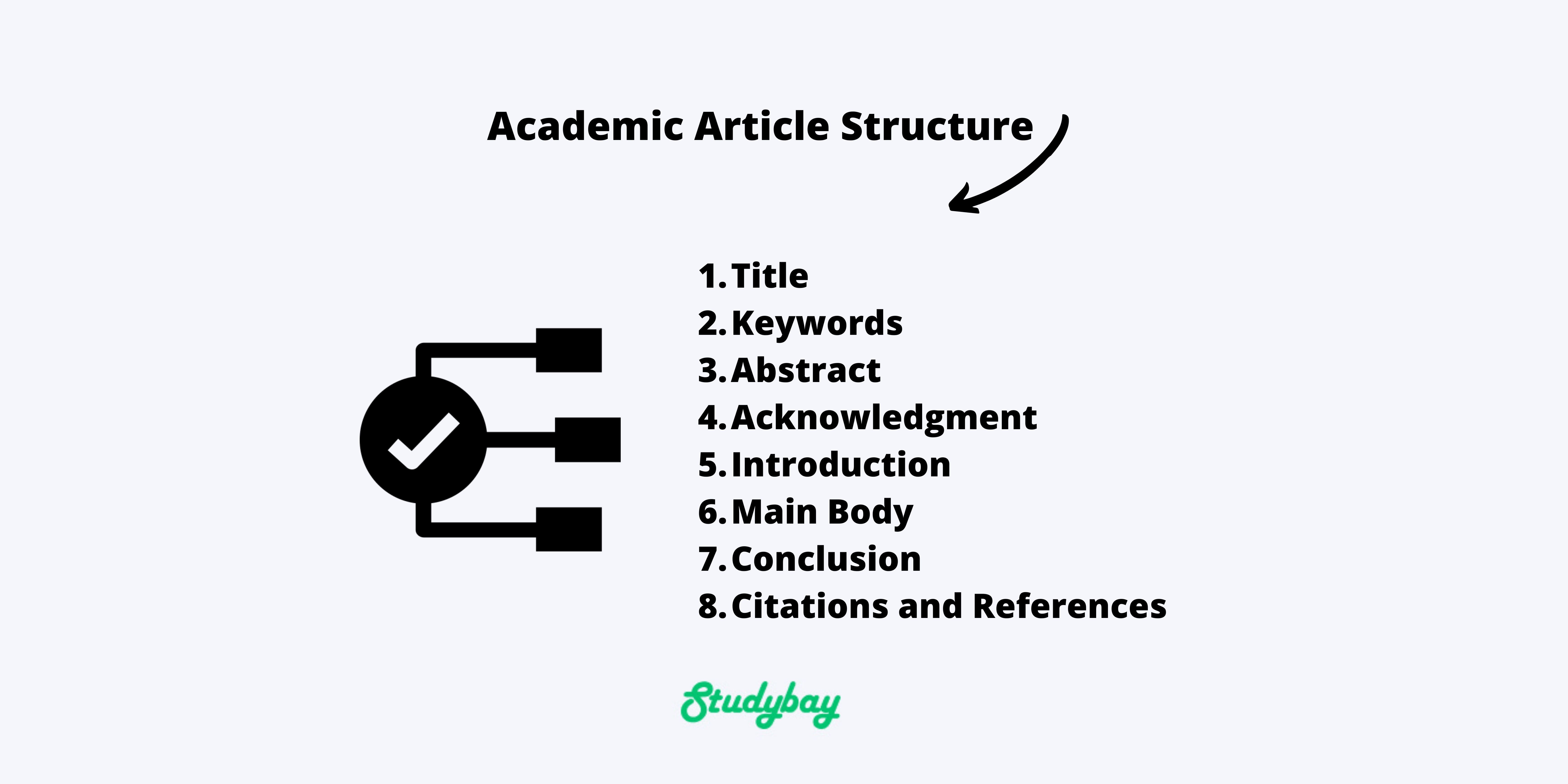 Title
The title is the initial hook that will entice a potential reader to notice your academic article writing. A title should capture the interest of the audience. It should concisely convey the article's principal idea, issue, or perspective. Because the title establishes expectations about the article's content, it should appropriately reflect the study's nature and focus and avoid creating false expectations.
Keywords
When learning how to write an academic journal article, don't ignore the importance of keywords! They are a critical component of the writing process; when writing, you must select keywords to help the reader understand what the important terms will be. These important terms will be located on your abstract page. Keywords should primarily reflect the discipline, subfield, theme, research design, and study setting.
Abstract
The abstract is a brief description of an article that should not exceed 200–250 words in length. Most readers skim the abstract to determine whether continuing to read the article is worth the time. Thus, the abstract serves as a critical display window for your work, allowing you to "wow" the readers.
The abstract must begin with a concise theme sentence that informs the reader about the article's general topic. It should then state the study's primary objective or purpose. Additionally, the study's methodology and major conclusions should be briefly stated. A conclusion statement should show the study's contribution to filling gaps in the literature. Finally, where applicable, the practical or managerial significance of the study's findings should be emphasized.
Acknowledgment
 This is the section in which you thank individuals who did not qualify for co-authorship but made significant contributions to your paper academically, financially, or in some other way. While acknowledgments may appear to be a minor component of writing an academic article, they are critical. When you acknowledge someone in your academic writing, you demonstrate greater honesty as a writer because you are not claiming the ideas of other academics as your intellectual property. Additionally, it can assist your readers in their research efforts.
Introduction
The introduction could be viewed as an executive summary, providing the reader with an intriguing preview of what is to come. As such, the introduction must inspire the reader's curiosity. It is often the most challenging section of an article to write.
In general, an introduction should: 
Establish the study's overall narrative or subject.
Demonstrate the article's academic and practical significance.
Summarize the existing literature and list the most significant earlier research pertinent to the ongoing study.
Highlight the most significant gaps, inconsistencies, and disputes in the literature addressed in the current study.
Provide an outline for the remaining of the article's structure.
Main Body
The main body of your journal article academic writing contains your primary arguments and evidence. Each paragraph will encompass a distinct concept, and there will be clear connections between them. Frequently, paragraphs are divided into three sections:
A topic statement - The topic sentence establishes the topic of the paragraph. It informs the reader of the topic of the paragraph.
A collection of explanatory sentences -The explanatory sentences elucidate, clarify, and assist readers in better comprehending the subject.
A collection of evaluating sentences - The analysis sentences inform readers about the paragraph's significance. They establish the paragraphs' relevance to the paper's major thesis.
Conclusion
Your conclusion should be an analysis of your findings, in which you rank the topics introduced in the main body of the article. This section will not introduce any new concepts.
Citations and References
When writing academic articles, your citations and references should be well-balanced, recent, and relevant. While each field is unique, you should strive to mention references no more than ten years old. Your references should be closely related to your study subject.
What Does an Academic Article Look Like?
A basic academic article begins with an introduction to the research topic, main body and conclusion. Here's an example.
Title

8 – 15 words

Abstract

200 – 250 words

Keywords

6 – 8 keywords

Introduction

500 – 1,000 words

1,000 – 2,000 words

Methods/Methodology - Examine the design, instrumentation, and rationale for their use.

Sampling
Target population and research context
Sampling
Respondent profile
Data collection
Data collection methods
Measures (Measurement)

500 – 1,000 words

Results/Findings  - Describes the study's findings without duplicating the methodology.

Descriptive statistics (Preliminary analysis)
Hypothesis testing (Inferential statistics)

1,000 – 1,500 words

Discussion - Presents the study's theories, correlations, and conclusions.

Summary of findings
Managerial implications
Limitations
Recommendations for future research

1,000 – 1,500 words
How to Start an Academic Article?
Now that you know the components, you need to learn how to start an academic article. Remember that the transition from idea to published manuscript can be difficult. We'll break down the process into a series of manageable steps.
Allow ample time for crafting your article. You should anticipate writing multiple revisions as your ideas are refined. When figuring out how to write an academic article, remember that you will be writing for an unidentified audience that will possess some skill but not necessarily specialized knowledge about your subject.
Consider the content first. This involves deciding whether to use figures, graphs, or graphics. Limit the amount to keep your article focused. All visual elements must reflect the article's objective(s). They should all be sequentially numbered.
Create an outline to assist with writing. This can take the form of bullet points, with further descriptive sentences added later to flesh out the content. Those writing in domains with a well-defined report structure can use the formal framework to aid data organization.
Once you've gathered all relevant information under each subject, establish connections between the various concepts. Bear in mind that your argument should follow a logical sequence.
Utilize the Word Outline function to create a structure for your writing. The "View" tab contains the "Word Outline" feature. It will display in the toolbar's left-hand box. It might aid in organizing your argument's many levels and supporting points. Additionally, it might be used to map out the structure of each paragraph.
Whichever article type you choose, you will require an effective title, abstract, introduction, and discussion/conclusion. For additional information on article structure, read various journal papers to ascertain recognized structures within your discipline.
Before you learn how to write an academic article for publication, keep in mind that your article will be peer-reviewed by other academic professionals. To improve your chances of approval when writing an article for an academic journal, you must ensure that your work adheres to academic writing standards. 
The article should be written formally and have a concise argument that reflects or engages with contemporary academic discourse.
Proofread your paper since it should be grammatically correct and free of spelling and typographic mistakes.
Once you've prepared an article for submission and chosen a journal, the submission process is as simple as locating the journal's contact information and adhering to their submission requirements.
If you follow the steps and tips listed in this publication on how to write an academic article, you'll have a much easier time when you start writing academic texts. For additional writing an academic article advice, keep an eye on the Studybay blog, since we frequently post guides for students.
FAQ
How long does it take to write academic articles?
How long to write an academic article will be determined by factors such as your level of commitment. However, it normally takes three weeks to write and two weeks to edit.
What are the components of academic articles?
This kind of text contains the following components:
Introduction
Literature review
Methods
Experimentation
Results, analysis, and discussion
Limitations
Conclusion
What are the sections of an academic article?
Almost all journal articles are divided into the following sections: 
Abstract
Introduction
Methods
Findings
 Discussion
 References
What should the length of journal articles be?
The majority of academic journals publish articles between 20 and 25 A4 pages in length (1.5 line spacing) or between 4,000 and 7,000 words in length.
What factors contribute to the reliability of a journal article?
They must be peer-evaluated to be the most reliable. This means that other academics have read them before publication to ensure that the evidence supports the statements they make.
Are journal articles credible?
Those published in scholarly, peer-reviewed, academic, and refereed journals have a higher level of credibility than articles published in popular or trade journals ("magazines"), as they have undergone the most rigorous peer-review procedure. Additionally, they have the greatest number of references or citations.