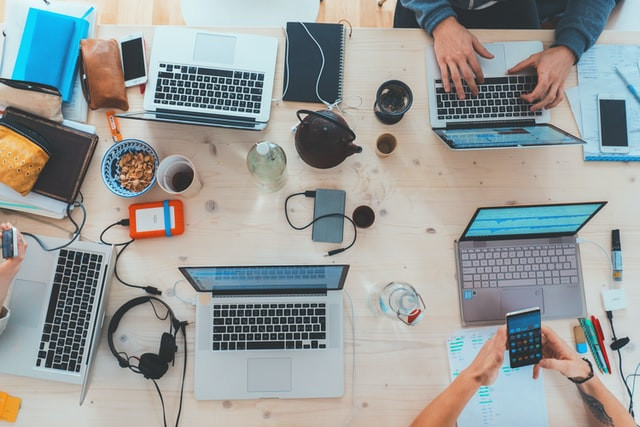 Practical work is viewed by the vast majority of educators as an essential part of science education and an indispensable aspect of being a science teacher. Its main goal is to develop the students' practical skills related to the generalization, interpretation, and application of certain scientific ideas and materials. Read this article to find out what makes practical work such an important part of the syllabus.
Definitions of Practical Activity
Millar described a practical activity as 'Any science teaching and learning activity which at some point involves the students, working individually or in small groups, in observing or manipulating objects to build up understanding.' (Millar, 2009). It's described within the National Strategies as: 'Any activity that allows pupils to have direct, often hands-on, connection with the phenomena these are studying.' (The National Strategies, 2008).
In fact, the next quotation from SCORE underpins what many believe about the value of practical work in science: 'Science without practical work is like swimming without water.' (SCORE, 2008).
The Essential Components of Practical Work
Practical work can encompass numerous components that can be divided into three main groups as described in the SCORE report published in 2008.
Core Activities
Included in this category are hands-on activities such as: 
investigations;
laboratory work and procedures;
fieldwork.
Such activities can help improve the development of students' practical laboratory skills and help them comprehend key scientific concepts and phenomena.
Directly Related Activities
This task category is closely connected to the aforementioned core activities and encompasses the following:
planning investigations;
data analysis with the help of ICT;
results analysis;
teacher demonstrations;
phenomena experiencing.
As you can see, these tasks do not usually require hands-on participation or interaction with certain objects but rather processing data, analyzing it, and drawing conclusions. Nevertheless, such activities provide a deeper immersion into the topic than regular lessons.
Complementary Activities
Such practical tasks entail the use of:
presentations;
role play;
modeling;
simulations;
science-related visits;
group discussions.
However, many would not agree to put these tasks under the practical activity umbrella, considering them rather supplementary than substitutionary.
What Is The Purpose of Practical Work?
The main goals of practical tasks are to engage students in the subject and help them get a better grasp of the topics studied during science lessons. In fact, practical group work can support learning in a variety of ways. The overriding principle, however, is to be able to links the concrete and abstract worlds. 
Is Practical Work Beneficial for Students?
The topic of whether or not practical tasks should be a part of the national curriculum at educational institutions is controversial. While there are plenty of arguments supporting practical activities to boost scientific knowledge, many people disagree with that. Let's take a look at the major arguments from both sides.
Improved Learning
It is thought that practical activities are beneficial for students as they help them strengthen the conceptual understanding of science and allow them to visualize and make sense of complex scientific laws and theories.
In fact, according to Edgar Dole's Cone of Experience, practical work is the foundation of profound learning outcomes: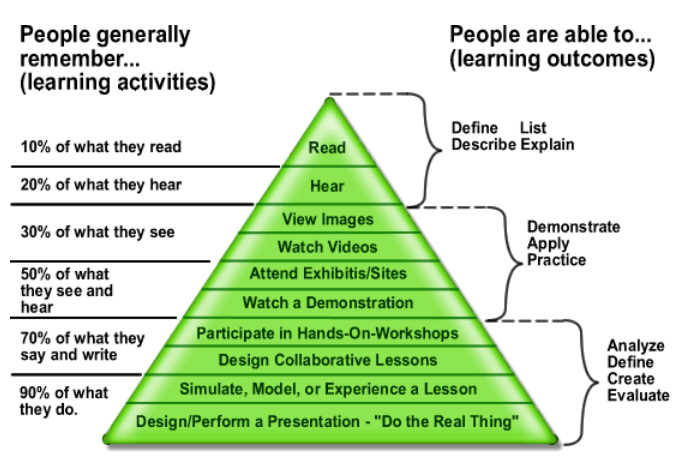 Increased Motivation
This pertains to the enjoyment and motivational aspects of practical science activities. Indeed, practical tasks are often used to spark interest and enthusiasm among students and are also known to assist students in remembering things.
According to the Journal of Technology and Science Education, when choosing an instructional method, it is crucial to involve students in the process for the sake of maximizing their information retention.
Skills Acquisition
Practical activities can help develop many transferable skills. In other words, such skills can add value to students and aid them on their chosen career paths.
Potential Confusion
Practical activities can sometimes confuse rather than improve the students' understanding, especially if the practice doesn't go to plan. Furthermore, there is an assumption that practical tasks are not a good method of teaching theory, suggesting that theories comprise abstract ideas which can't be demonstrated physically: 'In the context of the school laboratory it is clear that students cannot develop knowledge through their own observations, as the theoretical entities of science are not there to be seen.' ( Wellington book - Leach and Scott 1995:48)
Possible Demotivation
Many students dislike the prospect of performing practical tasks. There is also evidence indicating that typically boys enjoy practical work way more than girls, and therefore the latter can often be less enthusiastic when participating in the same practical activity (Wellington).
Lack of Engagement
Some studies show that group work within practical science often will not improve key skills such as communication and interaction, as widely believed. Instead, when studied more closely, such activities demonstrate more forceful students' dominating the duty, resulting in insufficient enjoyment and engagement for other students (Wellington).
The Effectiveness of Practical Work In Science
Hence, there is much debate regarding the use of practical work within the teaching and learning of science in schools. The element question here really is to do with cognition and how exactly we acquire knowledge. 
One answer to this dilemma originated from Jean Piaget, who is credited as the pioneer of the constructivist theory of knowing. He argued that people continuously construct more complicated and advanced representations of the world by modifying existing understandings through our actions. If Piaget is correct, then the use of practical work in observing and participating in the process must be vital for our understanding of science (R Miller 2004).
Yet, many of the conclusions of research regarding the effectiveness of practical work remain somewhat ambiguous.
Feel that you need help with your studies? You can rely on Studybay! Our experts provide online tutoring and writing services for students.
We help students with: