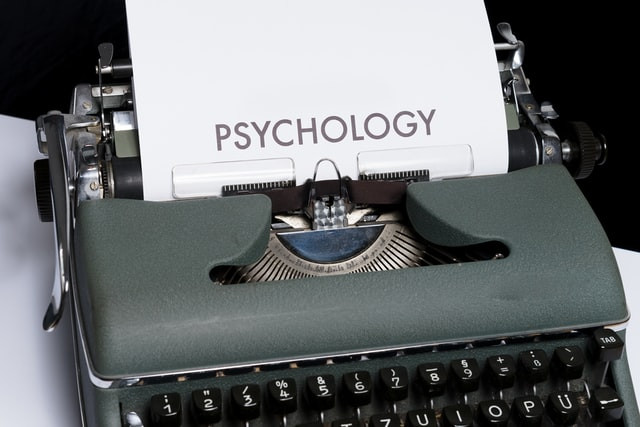 If you're studying psychology at the college or university, you'll most likely deal with such an assignment as the case study. It is a common task for schools that combine theoretical education with the practice one. On the one hand, it requires a lot of time and effort, so many students don't appreciate such assignments. On the other hand, it helps you develop the necessary skills to build a successful career.
One thing you should understand is that there is nothing impossible. You may have never heard about this assignment before, but once you finish this article, you'll be able to come up with a perfect paper. Or at least you'll know that you may count on our support whenever you need it. If you don't have enough time or desire to submit the case study on yourself, just rely on our professional authors.
What is The Psychology Case Study?
Let's start with a case study definition. It is an in-depth investigation of an individual, group of people, community, or event. Typically, psychologists gather data from different sources and use some other methods for this purpose. This one is often used in clinical cases when it is not practical or even possible to conduct lab research.
Speaking about students, you may deal with real individuals, imagined individuals, characters from books, movies, TV shows, etc. It depends on the features of your educational program, as well as on your knowledge and experience. For example, first-year students may not be allowed to be real psychology patients. They can only observe the process and make notes. But if you have a particular background, you can define diagnosis and suggest your treatment.
Assignment Purposes
Most students learn better from examples than from theoretical material. The real world is often different from the class, so case studies are a beneficial technique.
Case studies are used not in psychology only, they are also common for medical schools, law schools, business schools, etc. They can be used anywhere if the professors want students to apply their knowledge to real situations. Most case tasks require researchers to provide a solution to problems that can arise in their work routine. There is no one correct answer because different psychologists have different methods, strategies, approaches. The main objective is to teach bachelors of science how they can develop an action plan and decide.
Psychological Approaches You May Use
Humanistic
Using this approach, you focus on the person as a whole. It means you should look at one's behavior not only as a therapist but through the eyes of the subject you study as well. This approach helps to evolve and put a treatment plan into place due to the patient's self-image and feelings.
Cognitive-behavioral
This approach is suitable for patients with mood, eating, and other disorders, e.g., schizophrenia or bipolar disorder. Working on a case, the future therapist should consider the patient's habits, thoughts, beliefs. Sometimes it is necessary to observe patient behavior during a particular period to understand how one reacts to different events, interacts with other people, etc.
Psychoanalytic
Sigmund Freud developed this approach. He championed that the mind is often unconscious, and this part affects people's behavior.
Interpretative Phenomenological Analysis
Adherents of this theory focus on individuals or groups of people and analyze how they make sense of some events and their personal significance.
Grounded Theory
Using this approach, you should first collect the data about the subject or events you study, and only then you integrate them into broader categories. Then you're looking for a relationship between them to understand the issues better and develop a treatment.
Advantages of Case Studies
The case method has a lot of advantages, both for instructors and students. It is an excellent opportunity to engage the class in real projects by abstracting from the theoretical questions. This assignment develops your skills in:
Problem-understanding and solving;
Analytical thinking;
Research methods using;
Handling with ambiguities;
Stress resistance.
The huge advantage is that students find case studies exciting. They spend years in the classroom, and now they have an opportunity to touch the real psychologist's daily routine. It is a perfect chance to show yourself, to do something creative, and make your suggestions.
Disadvantages of Case Studies
Although case studies have enough advantages, there are some limitations as well. Firstly, this tool lacks scientific rigor. You can't use raw data only, and your subjective feeling may affect the final result. It is also challenging to replicate. Because you deal with a particular person or a group, other students may not receive the same effect as the other community even if one is using the same tools. A lot of things depend on your interpretation, not on the data as it is.
Besides, case studies take a lot of time and effort since you can't just sit in front of your laptop working on the project. You need to meet people, communicate with them, to analyze a lot of information. And the last task is to prepare a well-structured text to organize your thoughts and provide the main insights.
These disadvantages show that case studies can't be used as only a psychological approach. However, they are still handy for the community and educational purposes as well.
2 Essential Methods of Case Study
There are two main methods that you may use to submit a piece:
The prospective one is when you observe a person or a group of people to determine outcomes. For example, you want to understand how the disease progresses and gather a group to watch over it.
The retrospective tool is the one where you look at historical information. It means that you start with an outcome, e.g., a disease. You work your way backward to analyze the person's life and determine risk factors that may affect the illnesses' development.
Types of Psychology Case Studies
Collective. Using this type, you study the behavior of the group of people in a particular setting.
Descriptive. It goes about observing the subjects and comparing them to the pre-existing theory.
Explanatory. This case paper type is often used for causal investigations. You study factors that may cause some things you're interested in.
Exploratory. If you're going to conduct further and more in-depth research, you use the exploratory case study to start with. It helps you to gather more data before you state your research questions and hypotheses.
Instrumental. It occurs when the person or group allows you to understand more than what was initially apparent.
Intrinsic. You may use this type when you have a personal interest in the case. For example, when you observe your relatives contribute to the psychological theory development.
4 Steps You Need to Write a Psychology Case Study
Working on your student's assignments, try to understand your next steps. It will show you how much time you should devote to and where to start.
Research
Before you start working on an assignment, you should construct an efficient methodology. You need to know how to gather the data, answer the research issue, and find trustworthy sources.
Defining the best strategy, you should think about these questions:
What issue do you want to address in your case study?
Who is your target audience?
Are you going to study an individual, a group, an organization?
Do you have a particular period to explore? Is this the current state? Maybe you want to explore some events that have changed over time?
Where is your research issue taking place?
You should know that there are two main types of research methods. You can follow one of them to prepare your psychology case study.
Quantitative Research
This type is focused more on quantity than on quality. You gather data and present it in the form of hard cold facts, stats analysis, numbers. This research approach requires you to deploy math frameworks to question the data quantity. There are also several sub-methods you may follow:
Survey. Researchers utilize polls of questions, questionnaires, interviews to understand how subjects behave in particular situations. You may use chat, email, phone, and other ways to conduct a successful survey.
Correlation. This quantitative research type is intended to test and analyze two variables and their interconnection. You may use it to understand an occurrence.
Experiment. This type is a platform for many studies. You have hypotheses, and you need to confirm it or to refute it.
Qualitative Research
The qualitative research has another direction. Your task is not just to provide the data you've gathered. You need to present it in detail. Your text will include reviews, interviews, opinions, and other sources you may use to support evidence.
There are also some sub-methods future psychologists should be familiar with:
Ethnographic. Working on research, you explore the particular culture, its features. Is there any motivation to keep it going? How this community affects the participants?
Grounded theory. This type is quite different from other research models. You already have data on a particular topic, and now you need to move towards developing the new concept.
Case study. Researchers define one target and focus on it. They collect data using various resources, including literature, concepts, theories, interviews, etc.
As you can see, the case study itself is a qualitative research tool. However, you may gather and analyze data using quantitative methods as well.
Identifying the Key Issues
One of the essential steps of writing a case study is to explain the issue you're going to research. It defines the purpose of the whole project and the scenario you'll follow along the way.
If you can see various issues or challenges, write all of them down. Your task is to assess them and identify the most important ones. Try to describe each of them in a couple of sentences, providing their effect and consequences. You will see what matters and what you are interested in. Further, working on the issue, you should also explain the reasons for its occurrence. Remember that you have to address these issues within the real-life context.
Describing The Solution
The next step important for a good grade is the description of the possible solution. Now you know the roots and causes of the problem, so it's time to think about the hypotheses you had and their results. What worked out? What not? You should provide a detailed description to fulfill the purpose.
Analyze
It is not enough just to write about the solution. A good case is intended to teach people something, to give them knowledge and insights. If you know the causes and reasons of the research issue, you should write about them. Other researchers may use your data for their projects. Besides, you need the analysis to understand your strong and weak sides. Working on this section, you'll see that some explanations are evidence-based, while others are just your assumptions.
Where To Look For Information?
There are a lot of various sources that you can use to gather data about a person or a group. You can use one of these essential sources:
Archival records. You can use archives to find necessary name lists, survey records, census records, etc.
Documents. It goes about administrative notes, newspaper articles, letters, and other papers.
Interviews. It is one of the essential sources to gather information about individuals or groups. You can communicate with subjects, using different psychology questions to ask, such as survey-type or open-ended questions.
Direct observation. Researchers observe the subject in different settings, often in a natural one.
Participant observation. You can gather information serving as a participant in different events, observing the actions and outcomes.
Physical artifacts. You observe the subject in any way you may find tools, instruments, objects, and other artifacts useful for your research.
Ensure your sources are trustworthy because you can't just copy information from the Facebook post or the email subscription. It is vital to use authorized journals, official notes, observations, and so on. Ask your professor where you can find the necessary information. One may provide you with access to secured databases.
Psychology's Famous Case Studies to Get Inspired By
A simple case search will help you find the most famous case studies that affected psychology as a science and provided researchers with powerful insights. We've compiled a list with some interesting cases for your inspiration.
College Student With a Sleep Disorder
Gerry was a regular 21-year-old college student with an outstanding academic performance. Everything was okay until Geery realized that he can't sleep as usual. Thoughts did not leave his head during the nights. Suddenly Gerry began demanding his friends' attention regardless of the time at the watch. He'd always been respectful, so such behavior wasn't normal at all. But the further the worse. A couple of days later, the student said that his roommates were spying on him.
After visiting the counselor, Gerry was diagnosed with bipolar disorder. Medication and cognitive-behavioral therapy helped him to prevent relapse.
Jill Price's Amazing Memory Abilities
Jill Price has a diagnosis that many people could dream of. She has hyperthymesia, in other words, an incredible memory that stores many details of her life. Jill can easily remember what her dinner was like 20 years ago. But if you are in a hurry to learn how to acquire such a superpower, we will disappoint you. The patient did not feel happy at all. In addition to important information and pleasant moments in life, she remembers all the derogatory remarks and traumatic events in the smallest detail.
Jill Price is 54 years old now, and she is still involved in psychological case studies that try to understand her brain's characteristics. The gathered evidence points to a rare offshoot of obsessive-compulsive disorder.
The Woman With Suicidal Thoughts
Jessica worked in a large hospital as a medical resident. She woke up on the wrong side of the evil one day, but she couldn't shake it. Her favorite job seemed stupid and useless, and the previously responsible Jessica began to ignore her shifts simply. She has similar problems at home with her husband and children. One day she even found herself wishing she was dead. These thoughts appeared in her head more often, but the woman continued to convince her husband that nothing was wrong. Fortunately, she worked in a hospital, so her coworkers understood that it was not. They convinced their colleague to seek help. Jessica was diagnosed with a major depressive disorder.
A Fem More Case Study Tips to Succeed
Of course, the case study is primarily a psychology task that requires particular knowledge and experience. However, the final result depends on your writing skills, as well. And if you know how to write an essay, it will simplify the whole process. The case study also has a particular structure, requires you to formulate thoughts clear and understandable, attract readers' attention in the introduction, and provide evidence-based facts. Here are some tips that will help you to come up with a great case study!
Tell a Story
Though the case study is an academic assignment, it is a paper about someone's life. And life is always a story. Think about the paper's scenario using these questions:
When has everything started?
What were the first events?
How the patient felt?
What was the reaction of the surrounding?
Were there some confusing, funny, exciting events?
How did one ask for help?
What was the reason for conducting this study?
How have you developed the solution?
What are your significant insights?
Reading case study examples, you'll see that they keep you on your toes. It is almost a book or a TV show, just for psychologists.
Use Appropriate Language
Writing a case study, you should consider your target audience all the time. If it is just an academic assignment, you may use the terms and expressions you use in the class. However, if you want to publish your paper, it is crucial to think about readers who are not as familiar with psychology science as you're. When you're writing that the patient has bipolar disorder, explain what it means. You can create a particular chapter with definitions and explanations, or use them exactly in the text. Is it dangerous? Which symptoms it has? Imagine that your readers know nothing and use appropriate language to explain your data.
Approach It As a Challenge
The case study is a common task for different majors, not psychology only. For example, students who are pursuing a business degree, deal with it as well. Of course, they work under other circumstances, but the final goal is to understand the causes and reasons for some events.
You may take their approach to succeed with your paper. Imagine that you have some business goals, and your work defines whether you'll get the profit. If you come up with a perfect solution, describing the case study, your readers will benefit from the job you've done.
Don't Be Biased
Working with people, it is not so easy to forget about your emotions and personal opinion. Most psychologists have feelings for their patients, but particular ethical norms are developed to regulate the behavior.
As a student, you may have some difficulties with the moving part of the case study. Your work not with an object, but with a real person. It is vital to stay professional in the paper, to show evidence-based facts only, without biased content. Consult your professor or discuss this issue with fellow students if you need any advice.
Seek For Help
In samples that we've used above, people asked for professional help since they could not solve the problem independently. You may find yourself in a similar situation when you have many assignments on different subjects and don't know how to cope with all of them. You can always hire a professional author who will help you organize your thoughts in a structured paper or provide you with a custom case study. Use this opportunity to free yourself time and to impress your professor!