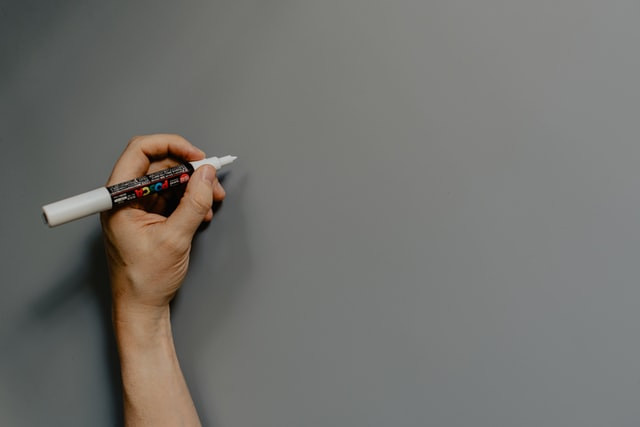 It seems that everyone is talking about case studies: theirs are discussed at key industry conferences, theirs are solved at the largest student championships. And even high school students escape from tests and olympiads to fight for victory in a case competition together with a team of desperate friends. Haven't the case wave swallowed you yet? Our instructions will help you understand how to approach business problems. We decided to create this article to understand the case study definition. We'll start with case study types.
By the format of use, they are distinguished:
Executive (1-2 pages and less). Participants get acquainted with the problem directly and solve it individually or in a discussion format with the teacher. These documents are used to illustrate theoretical material or to test specific, narrow skills.
Thematic (3-5 pages). They are intended for debriefing in a training session and general discussion; sometimes, a brief preliminary preparation of the participants is supposed.
Harvard (average 20-25 pages). This includes independent teamwork for several days and presentation of the solution.
By the level of complexity, cases can be:
Structured. Includes a minimum amount of additional information. They contain a specific solution model, and there is an optimal solution.
"Small sketches." Introduce only key concepts, include 2-3 pages of appendices. Participants require additional knowledge to work.
Large, unstructured. These are the most difficult documents. Participants need to cope with a large amount of loosely structured data. The case may include unnecessary information or lack the necessary data.
What Does a Case Study Mean?
Before proceeding with the paper implementation, you need to know what a case study is, and it is advisable to learn this definition by heart. A case study is a description of a specific situation or case in any area: social, economic, medical, etc. As a rule, a document contains a story and a problem or contradiction based on real facts.
Accordingly, solving a case means analyzing the proposed situation and finding the optimal solution. The doctor solves the problem each time he diagnoses the patient and prescribes treatment. The lawyer solves the problem, understanding the twists and turns of the case, and offering the client the best way out. The manager solves the problem at all stages of the business process: which product to launch, where to sell it, how to attract buyers, which suppliers and partners to choose.
The case combines two components: research and education, so the process of its creation involves the work of a business consultant and a teacher at the same time. As a rule, the document is based on the situation that occurred in a particular company. If necessary, the business situation is sharpened, and a problem that provokes discussion is laid in it.
To make the case more realistic, it is prepared in close cooperation with company representatives. The authors discuss the problem with top managers, prepare for an interview with employees, and collect data from different departments. Researchers supplement the content of the case with data from open sources: reports of consulting companies, market research, information for investors, statistical data.
Case Study Objectives and Ideas
The case study's idea is that the formation of skills results from students' independent, active work in resolving contradictions, leading to the creative mastery of knowledge, skills, and the development of abilities. Working with cases, students learn how to make the right decisions and apply theoretical knowledge in a specific situation, can evaluate and choose the best option for solving problems. These skills are essential for students in reading, speaking, writing, and listening in English.
Let's consider this concept from the point of view of one author. For example, the Harvard Business School believes this case study method in research as the "sphere of critical thinking," where teachers and students are directly involved in solving problems and discussing business situations. Students read and discuss case studies prepared in writing and are based on real people working in entrepreneurship.
These case studies are the basis for instructor-led class discussion. Thus, the given method contains a particular type of educational material and special ways of using the educational process information. From this information, it can be understood that the purpose of the case is to train or test specific skills. It contains a set of knowledge and practical skills that participants need to acquire and sets the complexity and additional requirements.
Why Do You Need a Case Candidate, And How To Choose One?
You have realized that the company needs to conduct market research. The research budget has been determined as a first approximation. You know what you want to get. And you cannot carry out such research on your own. At least - within a specific time frame and with this budget. This means that you need to use the services of a case researcher.
Such an expert creates marketing research, reports, and marketing plans, maintains a database, monitors, and analyzes products. Responsibilities are studying the company from the inside (for example, calculating the sales volume), monitoring the industry's development as a whole. Ideally, the result should be objective development recommendations.
The case researcher also monitors the emergence of new trends among consumers. Then he will study the trends for planning a company's marketing policy. An expert needs observation, good intuition, work with a large amount of information, analysis, a broad outlook, and communication skills. There are many such employees, but we will tell you how to choose the best candidate.
Product Knowledge
To select the best candidate, you need to make sure that the person is well versed in consumers and knows your product perfectly. Thanks to product knowledge, an expert can confidently conduct research and talk about the product's values to have the desired result. If you choose specialists who are entirely unaware of the product, then most likely, your research will crash, and you will not get the results you expect.
Remarkable Results
Those experts who have achieved excellent research results will be able to conduct a convincing case study. If you understand from the reviews and examples that the candidate has shown good knowledge and contributed his strength to the product or service, and then got the desired result, he will be able to bring the enthusiasm into the work that customers want to get.
To make the right choice in the required candidate's direction, you need to find a client who has achieved success with your services or product. If, within a short time, the expert can figure out the reason for this success and understand how to influence other people, thanks to these results, then you can safely cooperate with him.
Famous Names
For your company to grow well, you need to select a candidate who has collaborated with well-known brands and people. Statistics show that such experts will increase product awareness several times more than researching without its help. Why? Because such specialists often advertise their work and learn more about the company, they show confidence in the products, and they know that the expert works only with high-quality firms.
How to Create a Successful Case Study Research?
Writing a case study is a difficult, stressful, and challenging task. To help you deal with it as efficiently as possible, we've put together a quick guide on how to write a case study. It will help to distribute tasks structurally, and consistently work out the case and present it correctly. The manual will be useful for both beginners and experienced people.
Working, in any case, is a creative process in many ways. Plus, each team builds its style of work and approach to tasks. Nevertheless, years of practice and examples of the most remarkable victories of the past years allowed us to formulate several universal advice and highlight the key points that everyone should consider.
Before you get started, we want to share one secret that you can always use. Your primary tool is an internet search. If you don't know something or don't know how, just search in "Google" or "Yandex." Modern search engines can find almost anything for you, as long as you know how to search. Learn to use the language of search queries. Now we are ready to pass on to you the knowledge of creating a case study in instruction. Read carefully the instructions below, and you are successful.
Study the Case Carefully
To create a convincing case, you need to study it and then understand carefully:
what and why you will write;
present the target audience and understand who you are writing for and what your potential readers do not know;
select information and the form of its presentation, which will be interesting, convenient, and understandable for your readers.
Let's consider a case study example for students:
"The client was investing more and more money in contextual advertising, but sales did not grow. After conducting an initial analysis of the situation, I saw at least three essential points that should be optimized. This is the allocation of priority regions, correction of phrases, change of landing pages. Provided recommendations to the client, and the client offered to start working on the campaign. "
You have a case, and then you need to collect as much information as possible to understand the problem.
Collect the Data
A business picture consists of small details measured by various tools and analytical programs with a complex or broad perspective. By collecting data at the very beginning, we can get as close as possible to the complete picture of what is happening with the business and what the funnels look like and consider everything in detail, which is also useful.
The gathering phase allows us to connect the different parts of the business that make it work to analyze prospective visitors and customers' behavior before and after interacting with the site or business. The more you know about everything that happens during these phases, the easier it is to find places to start.
By and large, there are only two types of information - quantitative and qualitative. Quantitative data includes anything that can be measured or expressed in numbers, such as how many people convert when they move from one step to another, how many steps they take, how much traffic they have, etc. Usually, when there is measurable data, site owners set tracking tools like Google Analytics, but the data itself is meaningless if not analyzed. You move to another level of complexity when you stop just tracking it, and with the help of split tests, you accumulate quantitative data.
Find Solutions
Let's consider several ways to solve problems:
Morphological analysis. It is based on selecting possible solutions for individual parts of the problem and the subsequent systematic obtaining of their combinations. By combining options for implementing the object's elements, you can get the most unexpected new solutions.
Focal Object Method. It generates unusual ideas by making associations to the original object by randomly selecting three other objects. It is used to improve an object by obtaining many actual modifications with unexpected properties.
Kepner and Trego method. A matrix approach to decision making through the study of decision alternatives, strengths and weaknesses, and choosing the final best option. When filling out the matrix for each choice, numerical indicators are determined, and the value for each factor is calculated, followed by obtaining the weight of each solution option.
Synectics. The method is based on a simple concept for problem-solving and creative thinking. You have to generate ideas and evaluate them;
Brainstorming. Reverse question brainstorming techniques to develop more creative ideas than regular brainstorming. It is used in cases where it is difficult to find a straightforward solution to the problem.
Find Best Solution
If you apply all of the above methods, you can find several ways to solve it. Your task is to find the best of them. To do this it is necessary to analyze each decision, write the data, and see the whole picture in the future. By looking at the results, you can understand which solution will be the best.
Stages of Case Study Creation
Remember, there is no recipe for the perfectness of this type of paper. But in any document, the format should be visual - using photos and videos. Be sure to add the following elements to your research:
Headline: Keep it as short as possible; reflect only the most significant results.
Summary: Use 2-4 sentences to clarify the research's essence and include 2-3 impressive facts confirming success.
About the client: this part is a description of the person or company you worked with; you can use information from the Internet for it.
Challenges: This section should include 2-3 paragraphs describing the customer challenges they have encountered before using your product or service, and it is advisable to add a description of their goals.
How did you help: This section should have 2-3 paragraphs describing how your product or service solved your customer's problems.
Their results: In this section, in 2-3 paragraphs, you need to indicate how your product or service has influenced the person or company and also helped in achieving the goals. It is desirable to use data.
Visual content or quotes: Choose two or three firm quotations from the previous text, and find appropriate illustrations.
Case Study Introduction
The first paragraph is essential. It depends on it whether people read the text to the end or not. Make it enjoyable; give a summary of the crucial facts. A case is not a school essay, where you need to smoothly and consistently move from the introduction to the essence. Immediately tell us what topic the case was, what results you managed to get, and what difficulties you encountered. It's okay that you immediately report the most exciting things. Next, you will write out all the information in more detail.
Also, in the beginning, tell us about the client and his problem. A few words about the client are usually enough - what kind of company, what it does, how did they come to such a life that they had a problem that you had to solve. But the problem/task is more interesting. It is essential to describe it so that the reader understands that there was nowhere to endure further.
For example, a client has a weak elastic band on his socks. If you report it, it will not interest anyone. But imagine that you tell that a client was wearing socks with a weak elastic band when he went on his first date with a girl from Tinder and walked for an hour, felt like the sock slipped and crumpled somewhere in the middle of the foot. Then the reader will feel the pain of the client.
Case Study Background
In this part, you need to demonstrate background information to the reader. Explain why the work was done this way. Tell us about the benefits of your chosen solutions. Competent argumentation is the key to how to draw up a document correctly. Argumentation positions you as a specialist who profoundly knows her business. Turned out in the end: how much the target indicators improved. The result must be measurable in numbers. It's great if you can add some comments from a client, a review here.
Recommendations
Now that you've done your research, you have the opportunity to share some recommendations for the reader. Indicate here which strategies should be used to achieve the same result. Then indicate what methods you can use to solve similar problems. And finally, recommend where to find inspiration and strength to complete such a task. The reader should know and understand how to make a case according to your example.
Example Of a Case Study Research From an Expert
A specialist in managing Instagram accounts wants to draw up a study about a successful project. Let's see what you can write in such a document about working on Instagram:
"Given: a client who is engaged in tailoring evening dresses to order, asked to help him attract subscribers to his Instagram account. At the time of the start of work, the channel had 400 subscribers. The client set the task of increasing the number of subscribers to 1000-1500 per month. Naturally, this should be targeted to subscribers interested in the customer's service.
Solution: an action plan for the month was drawn up, including the daily publication of posts, the development and use of a hashtag system, and at least two contests among subscribers.
Result: within a month, the number of subscribers increased to 1200. At the same time, the activity of users (the number of likes and comments) increased significantly. According to the client, within a month from Instagram, he received an order for sewing dresses for bridesmaids (8 outfits) and several single orders, which fully paid for his account management costs."
Case Study - Tips From a Specialist Working with Famous Brands
Tips that you need to apply in the document:
As you start thinking about the content of the paper, try the method used by strategic consultants (McKinsey, BCG, Accenture, Strategy Partners Group). First of all, they structure the activity field: they define the project's boundaries and divide it into components. When the information is collected and properly organized, the consultant puts forward a hypothesis, for which the necessary facts are then collected. All data is formed into a logical tree.
Connect proven tools for each specific task. For example, do investment analysis or use a scenario approach. Take a look at the paper from the point of view of suitable frameworks. The most popular and well-known for a long time are SWOT, PEST, BCG.
Use catching illustrations. Only real presentation stars can afford this option. They focus on their oral presentation's brightness, and only a few pictures or elementary diagrams are placed on the slide. This is how Jobs usually spoke. But it would help if you remember: you are not Jobs, and you are not presenting a fashionable technical novelty, but your solution is for a real business problem. Please don't risk it.
The average amount of text, informative illustrations only. When speaking to people, try to keep your presentation concise, but at the same time containing the necessary minimum of data. And don't forget that your work should be visually appealing and easy to read.
Text prevails, but you should add a lot of illustrations, tables, diagrams.