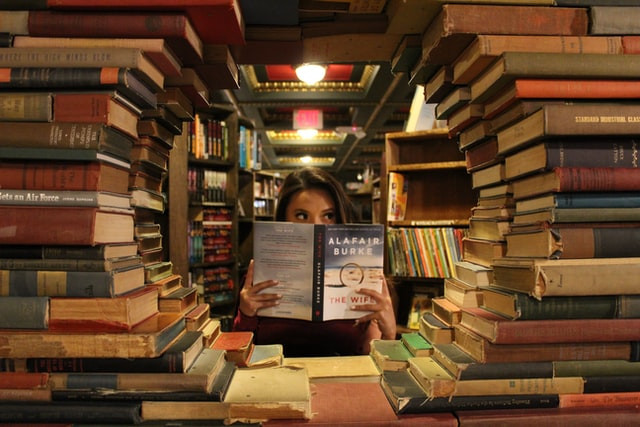 The book report is one of the favorite assignments for students in elementary and middle school. It is interesting, it is creative, it does not require a lot of effort and time. Many children love to read, especially since the selection of children's literature is merely enormous these days.
Such tasks as a book report are needed so that students read books and analyze them. It is essential to delve into the meaning, understand the characters' motivation, the literary techniques that the author used, etc. What's more important is the ability to share your observations with the audience. By working on a book review, you learn to formulate your thoughts and ideas, develop your creative and writing skills, and, of course, have fun.
We are ready to share the essential tips for the first stage with you: creating the essay outline. This part may not be so impressive as reading, but it will help you finish the task successfully and get a good grade! Welcome to our book report helper!
What Is a Book Report Outline?
So you've read a book from your bibliography. Now what? Can you grab a piece of paper and start writing? It seems that you are full of ideas; you are energetic because you are still impressed by the plot. Unfortunately, this is not the method that works.
If you start writing a report, you run the risk of creating a genuinely messy paper. It will not have a clear structure, consistent reasoning. You will forget some of the details that are necessary to understand the plot. At the same time, you will pay too much attention to some details that impressed you the most.
That's why you need a book review outline. This is your plan to follow. Honestly, it may take you more time than writing a report itself. But it is the thing that simplifies the whole process. Having an outline, you see your final goal clearly, and you can go to it with fewer hurdles.
What Is the Format of a Book Report?
We can't provide you with a universal answer to this question because it depends on your school. And on your grade, as well. For example, when it goes about 10-year children, you can't tell them to write an official report according to all academic structures. They may complete their assignments on a milk pack or a DVD box. The more creative, the better.
Senior pupils have a more complicated task because they already know how to manage their time and prepare the homework. However, that doesn't mean your project should not be creative. You should adhere to a particular number of pages, but choose the color or the font type you like.
As you can see, the answer is simple: ask your teacher about the book report format. We think one will not limit you with the format. Regardless of it, you should create an outline, and it always has a particular structure.
Elements That Book Report Outline Includes
Writing a report outline, you should be ready to read the book at least twice.
The first reading is a general one. You just enjoy the story as an ordinary reader, with your feelings and emotions. And the second one has research purposes. You turn into a detective with a magnifying glass, ready to notice any, even the smallest details. You already know the plot and the ending, so now you can concentrate on different features that form the story.
However, it would be a great idea if you write down some thoughts regardless of whether you're going to create a report or not. Notes help us remember the information, find data easily, organize our ideas, and so on.
Setting
The first thing you can start with is the setting. This is a summary of the book that allows you to bring your report's readers up to date.
Write about the world in which the events are taking place. Does the author use real-time, distant past, or future? Maybe we are talking about space or a fictional country?
You may not describe all the details, but take care to provide the general information necessary to understand the background. If you're reading the book that consists of several chapters, e.g., Harry Potter, write about it as well.
Plot
Your next step and the centerpiece of your paper is a plot description. Your readers already have a basic understanding of the book, and now you can give them more.
Start at the beginning, work your way up to the story's climax, and then write down the story. Ask yourself these questions:
What is the main idea?

What problems and conflicts did the heroes face?

What prevented them from achieving their goals?

How did the events develop?
Elementary students can simply describe the plot, focusing on critical points. But if you are already familiar with various literary techniques that an author can use to intrigue readers, provide them in your report.
Events
Every story is full of different events. Some of them are necessary for the plot and the main idea. However, there may be some events that are not so important. They were used just to make a book more interesting. So, you should be able to divide these types of events.
Writing your report, mention those ones that had a significant impact on the main characters. Indeed the author used some turning points, so try not to miss them. Sometimes during the first reading, we don't understand which events caused particular consequences. That's why this assignment is needed: you can mention all the details and analyze them.
Characters and Their Development
Each story has its characters who have a particular path. As you read the book, you need to highlight the primary and secondary characters. Determine which one is positive and which is negative. What is the motivation behind each of them? Has the author provided information about their past, about the factors that shaped these personalities?
Next, you need to trace their path from point A to point B. Can you note any changes? What caused them? What decisions did the characters make that led them to point B? Can you say that you support this development? Why not? Which characters are your favorite ones? Which one is the closest to you?
Write down all ideas you have and provide a couple of quotes from the book to illustrate your thoughts.
Citations
While you're reading the book, you can create two lists of citations.
The first one is important to support your words. For example, if you want to show that one character was greedy, you can find a sentence in the text that illustrates this feature.
The second list can be with citations you like. Funny ones, inspirational ones, motivational ones. Maybe you've appreciated how the author formulated one's thoughts, and so on. You can even choose the best citation and use it as a hook in your introduction.
General Book Report Writing Structure
So, you have an outline, and that means that you are fully armed. Nothing can distract you from the way, nothing but the procrastination. Yes, we know your pain. We work with different-level students, and all of them have the same problem.
The answer is simple: you should organize your time. The situation when you just don't know the next step is impossible. The case when you think the task is too complicated and you don't know where to start. Divide it into smaller milestones and set a deadline for each of them.
These smaller milestones are building up the structure of the writing process. You may come up with your stages or use the following.
Draft
Writing a book report introduction, don't expect to create a perfect paper from the first try. It is normal if you have one or even several drafts.
You shouldn't consider them as a failure. Vice versa, they are an opportunity to polish the final result. When you have thoughts in your head, they sound perfect. But you may not like them once you see them on the paper.
So, write the first draft with any doubts. Don't stop in some aspects, sentences that seem weak, typos, or mistakes. You'll have an opportunity to make amends. Don't block your creativity, because the first try is when you write from your heart. Words may just flow, so let them do it.
Introduction
Your book review introduction is the first paragraph that is intended to attract the readers' attention.
It is a place where you can use your favorite citation or another hook, as we've already mentioned. What does 'other hook' mean? It is one or two bright sentences that steal the show, e.g. a good quote, an unusual biographical fact, statistical information. Choose something impressive. For example, if you're writing about Harry Potter, you can start your paper with the fact that more than 500 million copies of these books have been sold worldwide. Your readers will immediately understand that your report is worth considering.
The second good strategy is to write about your feelings. Why have you chosen this particular book? Maybe it affected your life some way? Have you changed your approach to life? Of course, you may not have such philosophical thoughts. If it was just funny and engaging, write about it.
Body
Body paragraphs are the most important because they contain the primary information. It is the part where you're writing about characters, plot, settings, events, and other features of the book you've read.
Depending on the format and the volume of your book review paper, you may write several paragraphs with a single idea for each of them. Make sure each of them has a clear structure, the same as the whole report. You may start the paragraph with a thesis statement to explain what you are writing about and finish it briefly.
Your body should be clear, informative, and engaging. Get rid of words you don't need to convey the thoughts. Remember that you're writing a report, not an essay. You shouldn't use many adjectives, metaphors, and other literary techniques to make the text brighter.
Conclusion
The last paragraph is vital, to sum up, and draw conclusions. It is the part where you can provide your own opinion. What do you think is the main idea of the whole story? Is it possible to imagine the continuation? What has changed in the characters' lives?
If you think this book is essential to read, advise it to your audience. Provide them with several reasons why they should start right now. The situation when you can't recommend it is also possible. For example, you liked this story, but you think it was cruel or something like that. The conclusion is that paragraph where you can write about it.
Revision
The last part of the writing process is revision or proofreading.
If you have enough time, take a short pause after you finish the conclusion part. Your brain and eyes need rest. Take at least a day before you return to the paper.
Read it several times and highlight the aspect you don't like. You'll notice typos, mistakes, sentences that make no sense. Get rid of them and rewrite the paragraphs if necessary. Most likely, that relaxation time has provided you with a couple of new ideas on how you can improve the report. Our brain often runs in the background and surprises us when we don't expect it.
If you're not sure that you can come up with a flawless paper, you can always hire a professional proofreader or editor.
How to Choose a Book to Come up With a Report?
Tips on how to write a book report may vary depending on the educational level. Pupils in the 4th grade and college students read different literature. So, if you don't have clear instructions from your teacher, you may look at our list:
The 4th Grade School Books
The Phantom Tollbooth by Norton Juster
This modern classic book tells Milo's story, a regular boy who doesn't like to do anything. He is bored with all tasks, games, any kind of activity. But one day has changed everything, the day when Milo has found a tollbooth in his room. Of course, he goes into it and transports into another world. Much more interesting world.
Harry Potter and the Sorcerer's Stone by JK Rowling
This book will get your children interested in reading because it has changed the lives of billions. The story is about Harry Potter, a boy with magical abilities, who lived in an ordinary foster family, without realizing his capabilities. And on his 11th birthday, Harry meets Hagrid who tells him about his birth parents, and Hogwarts, the school for magicians.
Coraline by Neil Gaiman
Children's books have something in common, the new, magical world. And this one is no exception. It is about Coraline, who has opened a locked door. The place she found herself in is perfect, everything is better. But other children stuck there with 'another' family. Coraline decides to help them.
The 5th Grade School Books
The One and Only Ivan by Katherine Applegate
This book is about real but unusual friendship. The friendship of a captive gorilla Ivan and a baby Elephant. Ivan has spent years in a zoo cave and sees life in a pretty sad way, but his new friend changes his point of view.
The Wonderful Wizard of Oz by L.Frank Baum
It is a classic fantasy story about Dorothy from Kansas. A terrible tornado took her house with her and her dog Toto, and now she needs to find the way home. The only possible way is to ask the Wizard of Oz. about the help. Her new friends The Cowardly Lion, the Tin Man, and the Scarecrow have their wishes as well. However, that's not so simple.
Narnia series by CS Lewis
This classic fantasy series of books have captivated children for generations. It is a perfect choice to start reading about good vs. evil, magical adventures, real friendship.
The 7th Grade School Books
A Snicker of Magic by Natalie Lloyd
It is a story about Felicity. Her mother's got a new job in the Midnight Gulch, but Felicity doesn't think it is crucial. It is impossible to imagine that her mother will finally settle down one day. But the girl soon learns that this city was once a magical place. She starts to think about returning the magic and beginning a new life for her family.
14 Hollow Road by Jenn Bishop
Maddie is a regular sixth-grade teenager who loves dancing. She also has a crush, Avery, but it doesn't seem their couple has any chances. Everything changes with a tornado. It destroyed several homes in the city, and now Maddie's and Avery's families should spend the summer living together.
Jeremy Fink and the Meaning of Life by Wendy Mass
Jeremy has received a strange present right before his thirteenth birthday. It is a mysterious box with a letter that promises it contains the meaning of life. However, there is no key to open the box, so Jeremy and his best friend decide to find it.
The 9th Grade School Books
Piecing Me Together by Renée Watson
This book tells the story of the ambitious artist Jade. She wants to succeed and does not allow herself to miss any opportunity for this. But after getting a place in a mentoring program called Women to Women, Jade associates it with positive discrimination and therefore feels protest.
Love and First Sight by Josh Sundquist
The main character of this story, 16-year old Will is blind. His life doesn't look like the lives of other teenagers. Of course, Will was happy to take part in the experiment that could give him sigh again. But the result was unexpected because the sighted words became even more complicated than the blind one.
Beastly by Alex Flinn
This is a modern interpretation of the famous fairy tale of Beauty and the Beast. The beast lives in New York, and the witch is his classmate at the heart school. Before the main character can become human and return to his everyday life again, he will have to learn a few lessons.
The 12th Grade School Books
Words in Deep Blue by Cath Crowley
Henry and Rachel are best friends. When the girl moved away, she left a letter for Henry with words of love confession. But he never responded. Now, when her brother has died, she has to move back. Moreover, currently, she is working with Henry and trying to heal her heart.
Kisses from Katie by Katie J. Davis with Beth Clark
This excellent autobiographical book is written to tell the story about a mission trip to Uganda. When Katie graduated from high school, she went to this developing country to help people. She didn't expect to start a ministry and adopt 13 children.
My Sister's Keeper by Jodi Picoult
Anna was born to help her older sister, Kate, win her disease. As a young adult, the girl realizes that endless medical procedures are not the life she wants. That's why Anna decides to sue her parents and to protect her own body. This decision may be fatal for her sister, but what does Kate want? It is not the most straightforward book to read, but it is a great food source for thought.
College Level Books
1984 by George Orwell
This is a stunning dystopia that tells about a world ruled by totalitarian states. This world is full of hatred, and all human values are destroyed. Is there someone who can challenge the system and resist it to the very end?
The Defining Decade: Why Your Twenties Matter And How to Make the Most of Them Now by Meg Jay
This book is a must-read if you're in your twenties. You'll find many examples that will show you how to use your knowledge, energy, and potential to achieve your dreams and goals. Whether it is a career or a family, you should make the most of these years. Don't wait, because you can change your life right now.
This Side of Paradise by F. Scott Fitzgerald
It is a classic fiction book about Amory Blaine. He is a college student of Princeton with big ambitions and a love of his life. Although this book was written more than 100 years ago, it is easy to find oneself in the main character.
Book Report Template For College Students
The good news is that you can experiment with the format or your assignment. If such academic tasks as an essay or a lab report have a clear structure, this one is more creative.
You can download a book report template online, or create it yourself, especially if you have experience with various graphic editors. Children can come up with a cake book report, poster, calendar, newspaper. There are so many opportunities, so don't hesitate to show your phantasy.
Writing a Fiction Book Report Tips
The first thing you need is a book. Choose the one you like or don't because it should be interesting to write about it. If you have emotions, you'll share them with your readers.

Think about the plot, setting, main characters. Try to find some information about the author. Is this book autobiographical? When was it written, and with what purpose?

Writing a book report for fiction, it is essential to set goals. Do you want your classmates to read this book? Maybe you want to share your feelings? Try to develop a plan that is connected with a piece, not with your grade. It will help you to get rid of useless information in your paper. For example, you won't write about the ending and other spoilers if you recommend this book and discuss it with fellow students in the school.
Writing a Nonfiction Book Report Tips
The goals for nonfiction literature may be simpler: to share the useful information. You may create a report that reveals the central aspect and liquidates the necessity to read the whole piece. However, don't just copy chapters' titles; try to develop your ideas to convey the primary sense.
Wrapping Up
Writing a book report is a creative and useful task. It can also become a good habit: even if you don't need to deliver an assignment, write down the list of books you've read and your thoughts about them. It is an excellent strategy to memorize more information and to reflex on different ideas. Try to discuss these books with your friends or parents. You may even visit a book club at your school.
If you need help with your school or college homework, you can always get it. We're ready to provide you with custom papers written from scratch and professional advice based on our team's experience.
Need help with a book report? We can write your book report online! Write us!