The task of reading itself can be tiring if you don't see how it will help propel your future career. So if a teacher gives you a book report for an assignment, saving your energy and hiring a book report writer may be your best move.
But maybe you're just busy! Regardless of your reason, know that you can always get help with it. Let's talk about what you should consider when hiring someone to write a report on a book for you.
How Can a Book Report Writing Service Make a Difference?
What is a book report? A custom report on a book is an output that teachers and professors use to gauge how much you understand the material. There's usually a specific format that you have to follow. In making one, you have to follow these general steps:
Read the book.

At this stage, highlighting passages and taking down notes can help.

Create an outline.

Using your notes, create an outline for your report. This should be in line with the format and guidelines set by your professor.

Write the report.

Now that you have the foundations, fill in the rest of the details. Your paper should summarize the book and express your insights. If your source is non-fiction, you may need a reference page for your work.

Polish your work.

From logical soundness to grammatical correctness, make sure that everything looks great. Feel free to insert more ideas if you think it will make your report better.

Format your final output.

Look at the formatting requirements and make sure to follow them.
After all these, you can finally submit your paper. We're sure that you can do this on your own. But many times, students who don't seek help for their book report essay get stuck on the title page. If you're also working or have major exams coming, who has the time?
This is where we come in. We understand how stressful the pressure of academic life is, so we're here to help. You don't have to turn in something bad (or worse, not submit anything at all!).
By getting our professional book report writing services, all you'd have to do is place an order. We'll handle everything else. Studybay offers the following to help each student get a high grade on their orders from us:
Centralized Platform
Think of it as like Amazon but for top writers. Instead of using unsafe websites to find a verified expert to write something for you, you'll find everything in one place.
But we offer our clients a lot more than safety. We also make transacting with potential authors for your college report very convenient. If the person who provided your high school book report writing service isn't available, there are other talented writers ready for the next order.
We also encrypt all personal information so you're safe with us all the time. And to make it easy for you to navigate our platform, we've made it extremely user-friendly. You should be able to figure out how to get around and perform certain actions without getting lost.
Full Transparency
Unlike other websites providing academic assistance, we want you to be completely in charge. We promote making decisions based on full transparency by:
Letting you know the full cost of the output you want right off the bat.
Giving you the power to choose the expert who will write for you.
Providing clear terms for our services.
Without compromising the privacy of both our clients and experts, we let you know what's happening at every step. Our complete transparency will help put your mind at ease so you can get to doing other things in your life.
Wide Variety of Expertise
Let's say that you're an Economics major taking an English Literature elective. You're probably aware that the expertise required for these two courses would be widely different. You may be assigned a Jeffrey Sachs book for an Economics course and a Fitzgerald one for your elective.
For every topic assigned, there's a writer who's an expert in it. This means that with our online book report writing service, you always pay money to the best fit for the job based on the academic level, subject, and other particulars of your project.
AI-Based Assessment and Matching
We do the vetting for you, so all you have to do is select the best one for the job. Using Artificial Intelligence, we gauge our writers and assign them ratings. This helps narrow down your search so you can determine your perfect match.
If you're in a hurry, you can skip the interview process and hire someone right away. We can choose the best-matched expert for you if you select Auto-Match when you edit the project details.
Accessible Help Always
If you have any questions, please head over to our FAQ section. But should you need more specific help, click the Chat button at the lower left corner of the screen. Type in a keyword to browse our existing articles related to your query.
You may also chat with one of our live representatives for book report writing help or any other concern. They'll assist you by pointing you to the right resources or submitting a ticket for your concern.
Your chosen writer can also answer concerns related to your project. Whether you want to see progress or want to relay additional requirements, you can send them a message any time.
Hire a Professional Book Report Writer Today!
When you tap our writing company for your project, you gain access to thousands of experienced writers who can get the job done right for you. To maintain the quality of the work that our clients get, all our book report writers go through a strict vetting process. This is to make sure that they have the qualifications and credentials necessary in their stated field of expertise. Our process includes:
Screening potential applicants to only the top universities in the world
Checking the credentials and qualifications they present
Verifying their identity via social media
Subjecting them to writing exams to gauge their expertise in their respective fields
Monitoring their performance based on reliability and skills
Rating them based on customer reviews and AI-based assessment
At the very least, the person handling your assignment has a bachelor's degree from a prestigious university like the University of Oxford, the National University of Singapore, Harvard University, and Sorbonne University.
Our writers are from different parts of the world to ensure that no matter your time zone, one would be able to respond right away. And no matter what language you speak or what's required for your paper, we'll always be able to help.
If you'd like to learn more about the potential writer responding to your cheap book report help online, click on their name. Apart from their written bio, you'd be able to see the following:
Past work completed
Academic credentials
Ratings and reviews on written outputs
Average response time
Languages spoken
Since 2013, our combined force of more than 5,000+ writers has completed a total of 400,000 projects. The average rating for each user is 4.7 out of 5, proof of the quality that our experts consistently bring to the table.
If you're not convinced that an expert you're eyeing can do the job, ask for examples of past work. See the quality of their work for yourself.
Key Benefits of Our Book Report Help Service
For book reports and all types of academic papers, we bring the best value to all our clients. By hiring a Native English writer for your college coursework, you're benefiting from the following advantages:
| | |
| --- | --- |
| 👁️‍🗨️ Easy Communication | Get direct access to our writers through our platform. |
| ✅ Convenient Payment | We accept Apple Pay, GPay, Visa, Mastercard, PayPal, and Discover. |
| 💯 Plagiarism-Free | All pages are run through a checker to ensure work originality |
| ❤️ Top-Quality Output | Get a good grade regardless of academic level |
| 😎 100% Anonymity and Confidentiality | No one will know that you used a professional book report writing service |
| ⏰ On-Time Delivery | All our writers meet our deadline every time |
| 😊 Satisfaction Guaranteed | Free revision is provided until you approve the work |
| 💸 Money-Back Guarantee | Refund eligibility for 20 days after your expert submitted the final work |
We pride ourselves on having helped 3 million students worldwide since 2013. Through our stringent process, we guarantee that every output meets your (and your teacher's) standards.
Ready To Place Your Order?
Get the best book report writing service and buy book report from Studybay today by following our step-by-step guide. Here's how you get one of our professional writers to start writing for you:
On the navigation bar, click Writing Center. And under Project Types We Cover, choose Book Reviews.
From the book review page, you'd see a form at the right of the screen. Determine the type of paper, education level, deadline, and pages required for your project. You'll also see an estimated price for your order.
Click Get It Done.
Provide the project title and your email address. Toggle the I accept User Agreement box and click Sign Up.
You'll see your active order/s on the next screen. Click the project title, then Add more details to your project link. The more information you provide, the better matches you'll get.
Browse offers and hire an expert.
Pay 30% of the order.
Congratulations! A top-level expert is now working on your report. You don't have to pay the total price until you're completely satisfied with our book report service. Check the platform from time to time just in case your writer needs clarification about the requirements.
Frequently Asked Questions
I need help with my book report. Can Studybay help me?
Yes, we can. Just give us as much information and instructions about your project so we can match you with a qualified expert.
What will be the price of the book report?
We price report on a book starting at $20 per page. The final price will depend on your deadline, type of paper, education level, and the bids of writers on our site.
Can I get a discount on my order?
Our writers may be willing to bid a lower price for projects with long deadlines. If it's your first project with us, you can also get $10 off your order.
Does Studybay provide legit online book report writing services?
Yes, Studybay is real and legit. Studybay has been around since 2013 and has since provided top-quality book reports through its experts.
New Here? Get $5 OFF
Your First Project
We are a team of enthusiastic professionals and geeks in our field.
At the very start of the project
Who Are the Experts?
Our experts are alumni from the world's top universities and colleges.
All of them have successfully passed the Studybay examination and proven their competence to our team.
Our experts have graduated from the best universities in the world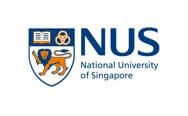 Our Clients About Studybay