Logic Homework Help Service Can Help You
Calculate the price
Logic aims to teach students how to construct and take apart arguments, but the subject isn't always straightforward. Experts at Studybay can help break down complex theories and walk you through solving them with their homework help service.
Why You Should Use Logic Assignment Help
What began as a branch of philosophy has quickly become a multidisciplinary course as logic has become the basis for math, computer science, and even linguistics. Being proficient with the aspects of logic – a variety of fallacies and language – is essential to get further in other courses. There's plenty of homework assignments to get practice with these topics, sometimes too many all at once, and that's where Studybay can help.
Our team of experts has gone through the same courses you're taking, in addition to many more years of hands-on experience in the field. They're familiar with the differences between syllogisms and symbolic logic, how to code PHP and HTML, and everything about artificial intelligence. That's only the surface of the kinds of knowledge the experts have.
Studybay's experts can also help with coursework, create tutorials, and guide you through general chemistry homework. Their assistance is not limited to college students but also to high school students who need homework help. Whatever you need, Studybay can help with that.
What Topics Can You Help With?
Trigonometry
Binomial Theorem
Differential Equations
Derivatives
Math Logic
Proofs: Direct, Non/Constructive
Model and Set Theory
Truth Table
Computer Science
Theories: Godel's Incompleteness Theorem, Category Theory
Logic Solvers
First-order and higher-order predicate logic
Modal and intensional logic
How Does Studybay's Writing Service Help With Logic Homework?
Even if you focus on the non-linguistics side of logic problems, you may need to write a term paper or practice your writing skills by deriving theories. With all the writing you'll do, even an experienced writer could use a little help. That's where our writing service comes in.
Studybay has tons of logic experts on the team who can walk you through your essays or writing prompts and ensure you submit the best version of your thoughts. These are people who are well versed in the traditions of the subject (Aristotelian, Buddhist, Pragmatism) as well as modern ideas and tools (computational logic and programming). They can help you develop critical thinking and grammatical skills without sacrificing your time and grades.
Can Studybay's Service Help With Programming Homework?
Computer science is the perfect mix of mathematical logic and linguistics logic. Assisting you with programming languages is only one of many things our homework help service covers. Since each assignment is unique to your course, we work closely with you and tailor our assistance to your needs.
Most programming homework gets frustrating and difficult because of all the time involved in debugging the errors that come along the way. Whether you have questions about your code or concerns regarding getting it done in time, we can help. Programming assignments do not have to be difficult.
Along with logic homework solutions, our writing service also provides research paper and essay help and proofreading.
What Makes Your Homework Help High Quality?
One of the strong features of our services is we have a professional team that is dedicated to our clients. We only work with professionals who have a plethora of knowledge and experience from verified institutions. Their aim to assist students means each project you have with them is treated with care and respect and sent back to you as soon as possible.
With any of our services, you are in charge of the quality of the work. You have the opportunity to view and critique each draft, ensuring you're part of the process and happy with the end results. You can read through our testimonials from people all over the world to see what keeps them coming back to use our services. We're proud to have an average of 4.9 out of 5 positive ratings. If you would like to test our services, we also offer a 15% discount on your first project.
Frequently Asked Questions
How Long Before I Get The Work Back?
The first thing you discuss with our expert is the deadline – you establish this before diving into the guidelines of the project. They will then immediately begin working on your project and always have it done before the deadline, so you have the opportunity to revise it as you see fit.
The quicker you can let us know about a project, the faster we can get it back to you. Even if you have a rush order, we'll definitely be able to complete your assignment and ensure high-quality work.
Can I Choose Who to Work With?
When enlisting our help, your application is viewed by many professionals. The best ones for the job sign up to assist you. You have the final say in who to work with. If you already have someone in mind, you can invite them to work on your project.
What If Something Is Unclear in the Final Draft?
Sometimes issues fall through the cracks, and you don't catch it until the final version is sent to you. This is why you have a 20-day warranty period after you see the final document to tell us about any concerns.
Is Getting Homework Help Cheating?
Cheating is a version of stealing because you claim someone else's work as your own. Each document under our logic homework help service is created fresh by the expert you work with. This ensures the work is not plagiarized but also personalized to your needs. We promote honest work and open communication between you and the expert. You can view our Honor Code for more details.
How Do You Ensure User Data Is Secure?
Your privacy is important to us at Studybay. This is why your personal information is encrypted on the online platform. We do not share any of your personal information with a third party without your prior permission. You can learn more about our security measures here.
What Forms of Payment Do You Take?
Studybay uses quick and secure payment options like Visa, Mastercard, Paypal, Apple, and Google Pay. We continuously add more options as they become available to keep the process as convenient for you as possible.
Do You Have Customer Support?
We have a customer support team available to assist you 24/7. We have customers worldwide and ensure someone is ready to answer your questions at all times.
New Here? Get $5 OFF
Your First Project
We are a team of enthusiastic professionals and geeks in our field.
At the very start of the project
Who Are the Experts?
Our experts are alumni from the world's top universities and colleges.
All of them have successfully passed the Studybay examination and proven their competence to our team.
Our experts have graduated from the best universities in the world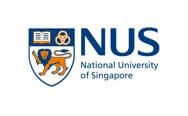 Our Clients About Studybay
Contacts
Want to contact us directly? No problem.
We are always here for you



Order an academic assignment
Enter your email address to order from this writer.