Management Assignment Help
Calculate the price
Business management is a fascinating and rewarding field of study. But it comes with its own set of challenges. Access to business management assignment help services can make all the difference when completing your project. Studybay experts have extensive knowledge in all areas, from economics and finance to organizational culture and operations management.
Management Homework Help Online Experts
Studybay offers a wealth of resources for business students. From online assistance to model paper writing, we help students complete their assignments on time and with greater confidence.
We strive to make sure you succeed. Our management coursework assignment help service experts have years of experience and are well-versed in the latest trends and techniques related to the management field.
They can offer you comprehensive solutions for your online education management assignment help. They also give you insights on various topics related to the field. The management subjects we cover include:
Finance Assignment Writing
Finance assignments can cover various topics, such as corporate finance, personal finance, investments, banking, insurance, budgeting, and more. These assignments require students to research, analyze, and explain financial data, theories, or processes.

Human Resource Management
This assignment requires students to research, analyze, and interpret the theories, practices, and policies related to HRM. HRM assignments require extensive knowledge of various topics such as employee relations, recruitment, and performance management.

Project Management Assignment
Project management assignments require students to plan, organize, control, and execute their projects effectively. Project management assignment answers require the students to apply their knowledge and skills in different fields, such as planning, engineering, and communication.

Risk Management Assignment
These assignments typically require students to analyze the potential risks associated with a given situation, such as an investment or project. Students are required to develop a strategy for minimizing risk and ensuring maximum return on investments.

Supply Chain Management
Supply chain management (SCM) assignments involve coordinating activities across various business functions. Assignments in SCM require students to identify, analyze, and recommend solutions to supply chain-related challenges.

Accounting Assignment
Accounting assignments are given to finance students to assess their comprehension of the subject matter. They involve researching and analyzing financial data. This information is used to inform decision-making and provide insight into the company's current financial state. It could be a challenging task. The assignments may include writing model papers, creating a financial statement, or completing a case study.

MBA Assignment
An MBA assignment assesses students' knowledge and skills related to their study topics. These assignments typically involve research, analysis, and an in-depth study of various businesses and concepts.

Public Relations Assignment
Students are assigned public relations assignments to gauge their understanding of communications, marketing, or related fields. These assignments involve analyzing various PR tactics and techniques and their impacts on different audiences.

Business Assignment/Entrepreneurship
Assignments typically require students to explore different concepts and theories related to business. They must also understand how these theories can be applied in the real world.

Business Management
Assignments of this type require the student to analyze data and develop strategies to manage business operations successfully. The assignments can involve marketing, financial accounting, human resources, and organizational behavior.

Operations Management
These assignments involve studying and analyzing the different components of production processes. Students are tested on supply chain operations, inventory control, quality assurance, and other related topics.

Marketing Management HW Help
Marketing assignments require students to research and analyze current brand management and marketing trends, develop plans that will effectively reach target markets, and evaluate the effectiveness of those plans.

Strategic Management Assignment Help
A strategic management assignment focuses on a specific company or industry, requiring the student to research various aspects of the company or industry, such as its financial performance, competitive environment, and operational plans.

Communication Management
Communication assignments cover topics such as analyzing communication networks, developing communication plans, measuring and monitoring communication strategies' effectiveness, and assessing communication campaigns' impact on organizational objectives.

Merger and Acquisition
These assignments require students to evaluate a company's potential acquisition target thoroughly. It also examines the financial performance and synergy of a potential merger between two companies.

Commercial Correspondence
All commercial correspondence requires a student to develop the written communication skills necessary to effectively present complex business and legal topics in a formal manner.

Organizational Culture
An organizational culture assignment typically explores an organization's history, current operations, and future goals. Students also analyze an organization's resources' impact on its employees and customers and its influence on society.

Business Ethics
Business ethics assignments include analyzing the organizational structure and its impact on the decision-making process, exploring the different stakeholders involved, considering how corporate social responsibility impacts business decisions, or examining how regulations affect how businesses operate.

Business-Level Strategy
This assignment typically involves researching the company's current situation, conducting a competitive analysis, and analyzing the external environment. After completing the research, students are expected to develop a comprehensive business-level strategy that includes specific objectives, strategies, and tactics.

Business Plan Project
This is the largest business assignment that requires students to develop a complete business plan that includes marketing, management, finance, or operations. Students must complete extensive research and writing for the project, which can take upwards of six to eight weeks to complete.
We Have the Finest Management Assignment Experts Onboard
Our management assignment help service experts are highly qualified. We employ experts who have different levels of degrees ranging from BA, BSC, Masters to Ph.D. degree holders. They have extensive knowledge and understanding of the content related to their specific area.
All our experts have been working in their respective fields for many years. Their expertise can help with management assignment quickly and efficiently. Managing businesses and organizations requires skill, knowledge, and hard work. For many students, the workload can be overwhelming. That is why it is important to seek out the right resources to make the journey a little easier.
We ensure that all assignments are completed ahead of the deadline so that our customers have enough time to review the assignments before submitting them for grading.
The Online Management Assignment Writing Help, Every Student Must Have
We also provide personalized management assignment writing help tailored to each student's specific needs. Our experts can help you understand complex concepts and topics. Furthermore, they can provide valuable insights and tips to help you improve your skills and knowledge in this field.
We understand the importance of quality service and professionalism. That's why our experts take great care to ensure that each paper they deliver is well-researched, well-structured, and free from errors. We also strive to ensure model papers are delivered within the stipulated time frame. Some of Studybay's main features include:
24/7 Support, Chat With Your Writer
When you opt for our online management assignment help, you get access to an experienced team of professionals around the clock. Our customer care executives are available 24/7 to answer your questions and provide quality assistance whenever you need it.
Many Available Payment Methods
We have you covered if you need to pay for your assignment with a VISA, MasterCard, or PayPal. All payments are securely processed, so you can rest assured that your funds will be transferred safely and promptly.
Complete Confidentiality
We guarantee complete confidentiality of all information our customers provide. We do not store or share any personal data, and all data is transmitted via secure channels. Our customers can be assured that their privacy and anonymity are fully respected when using our management assignment help services.
Individual Approach to Each Task
We know and understand that each individual's needs and goals for their assignment are unique. That's why we take an individual approach to every task, providing the best possible assistance tailored to your specific requirements.
Money-Back Guarantee
We understand that your assignment needs to be done on time, with quality content and accuracy. But in case you are not satisfied with the results, we offer a money-back guarantee.
Plagiarism-Free and High-Quality Assignments
We offer our customers comprehensive online management assignment help services that deliver top-notch and plagiarism-free assignments. All our assignments are tailored to your specific needs and written by experienced professionals.
Numerous Re-Edits and Amendments
We understand the importance of getting your assignment done right. That's why we provide you with unlimited re-edits and amendments so that you can be sure your paper is up to your expectations.
Timely Delivery
We understand the importance of submitting high-quality work and delivering it on time, so you can rest assured knowing that your assignment will be delivered when needed.
Advantages of Online Management Homework Help Websites
With our online management assignment help, you can be sure that you will receive top-notch quality work within your deadlines. Our experts will take the time to understand your assignment and ensure that they give you the best possible solution.
We also guarantee that you will get plagiarism-free content, as all our writers are experienced and have written hundreds of assignments before. Besides having access to pros, all Studybay users have access to many more perks, including but not limited to:
Assistance at a fraction of the cost compared to hiring an individual tutor or consultant.
24/7 customer support, so if you ever have any queries or need help with a management project.
Fast and accurate solutions, all at the customer's convenience.
Plagiarism-free work.
Co-writing flexibility.
Frequently Asked Questions
Are Management Coursework Assignments Original and Unique?
We understand how important it is for our customers to submit original work. This is why we carefully examine the final copies and the reference papers provided before delivery to guarantee each management coursework assignment is free from plagiarism and other types of academic fraud.
What's the Typical Wait-time for Management Homework Help?
The clock for delivery time starts ticking at the time when the project is accepted and paid for. It's important to note that the time needed to complete an assignment varies depending on your needs and the size of the project.
Is Management Assignment Help Service Available at All Times?
We have a pool of educators from around the world who hold leading staffing controlling roles to help you with your assignment. Plus, our customer support team is also available 24/7 to answer any questions you may have regarding our service or your assignment.
Do My Management Homework Cost More If I Request Changes?
The short answer is that it depends. If the changes you're requesting are minor and align with your initial project instructions and all the details provided, no additional fees would be required. However, an editing fee may be applicable if the changes require a substantial rewrite of the project.
Will My Sensitive Data Be Protected When You Do My Management Project for Me?
Yes. Studybay takes data protection and privacy seriously. Several layers of encryption protect all information on our system. We also make sure all connections to our servers are secure and encrypted. Plus, we never share any user data with third parties.
What Form of Payment Can I Use to Pay for File and Folder Management Assignment Help?
We offer multiple payment options, so you can choose the one that best suits your needs for your management science homework help. The most common payment options on Studybay are VISA, MasterCard, and PayPal. All of these payment options are secure and trusted sources for online payments.
How Much Will It Cost Me to Use Management Homework Help Online?
You can pay as low as $5 to get your assignment solutions! We offer a range of student-friendly prices, so you can find the perfect solution that fits your budget. It's important to note that the price of your assignment also depends on its complexity and deadline.
New Here? Get $5 OFF
Your First Project
We are a team of enthusiastic professionals and geeks in our field.
At the very start of the project
Who Are the Experts?
Our experts are alumni from the world's top universities and colleges.
All of them have successfully passed the Studybay examination and proven their competence to our team.
Our experts have graduated from the best universities in the world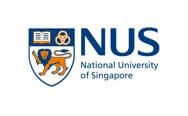 Our Clients About Studybay