Your Ultimate Management Homework Help
Calculate the price
Are you taking time to figure out your management subjects' tasks? You can never go wrong by asking for professional help through Studybay's management assignment help services.
Why You Need Management Homework Help?
Taking up management courses can be quite challenging. You need to ace subjects like marketing management, operations management, risk management, and even business law. The coursework is also bombarded with research, case studies, and other tasks. It can be pretty overwhelming to have a load of things to do, and you don't know where to start and what to do.
Studybay is an assignment helper that would give you a hand in management studies. We are composed of different experts in various fields such as business and management. We can help you sort the load of tasks you have. You can trust us with great service and quality output to get your homework done even before you know it. We have millions of users who can testify for the quality of our work, and you can look it up with the high satisfaction ratings we have.
List of Topics Within Management Homework Help
Research paper on marketing management
The roles of an operations manager
Basic principles in risk management
Aggregate planning on strategic management
An organizational chart on human resource management
Communication on supply chain management
Importance of brand management in businesses
Financial management and decision-making
Legal issues on business law
Information technology involving business management
SWOT Analysis
Corporate social responsibility
Decision rules and decision analysis
Goals and goal setting for business studies
Break-even point
The art and science of management
Does Studybay Use Reliable Sources for Your Management Homework Help?
Our academic writers are professionals. They have a degree in different fields which includes business and management. Some are even Ph.D. graduates who you can rely on upon their expertise. Given that, you can trust us by giving you only the best and reliable sources for the homework you have. The experts have been in the field for a long time and have gained the knowledge and can carry out the task in the best way possible.
Our tasks are done and prepared well. You can trust us that we only gather data from a trusted and reliable source. We even make sure that our hired professionals are guided with the latest sources and statistics in the business world. We include the copy of the sources, and it is arranged and cited with the correct citations. We focus on the projects given to us like it is our own. Thus, giving you the best output you can ask to have.
Is Zero Plagiarism Guaranteed?
Are you worried about passing the homework you got from us and thought that it is plagiarized? Shake that fear away. We don't allow plagiarized output to be given to the students who trust our service. Every task is carefully done. The experts put themselves in scenarios of management students to create the project like it is their work.
Thus, plagiarism-free output is done for you. Also, you can even ask the writer to give you a plagiarism checker evidence that the work is original.
Can Studybay Work on Any Type of Management Homework Help?
Say no more! We have thousands of experts on our site. You can ask us to do management assignment writing services, research papers and reviews, infographic projects, and even online assignments.
Any type of help you need is provided with the best solutions we have. We are not limited to writing papers, and we even do graphic charts assigned in your business studies. Name it, and we can do it! Just post your project, and many of our experts will come to help you.
Does Studybay Do On-Time Delivery of Management Homework Help?
If you're feeling anxious about whether our experts can finish your task on time, we guarantee you on-time delivery of your homework. Experts have an ethical code to follow as professionals in the field, and one of that is to do the task well and on time. Since our team is made of professionals, their work ethics follow through. Thus, we only accept works that we can finish on or before the due date given by our students and users.
You can post your homework, and the writers would bid on your assignment given a short period of time to finish the task. Though our writers know their priority, we also set reminders for them on due dates of the tasks they have. So, don't worry! Set that target date for your assignment, and we'll deliver it right before you know it.
Why Should You Choose Studybay?
Studybay is not like any other assignment helpers. We are known for our best quality output. Our educators are known for giving out the best to help you with their expertise in the field. Thus, millions of students have tried our service, and we never go below a 95% satisfaction rating.
Since we have a team of experts, you're quite lucky to have a management assignment helper to guide you and do your tasks on difficult management studies. You don't have to hover over different online websites that blur answers so that you can pay expensive prizes. We can help you know the answers and at the same time learn more about the subject.
You can even ask questions when you are finding it challenging to understand the output we have provided. Business management assignment help is one of the best services we have. You can get a high-quality case study report or even another research paper assigned to you. The good grades you aim for will not be any problem at all.
Check Out Our Sample Works
Dedication. Quality. Commitment. Punctuality
FAQ
How Does the Service Work?
You can start by signing up. You can sign up with your email account and set up your password. Then, you're good to go! You begin by posting a project with a title, description, project type, and subject area. You can even add raw materials that the expert can use as a guide to know about the project.
Next, the experts would be bidding for your project. You can check the ratings of the educator to know who you would pick. Lastly, you can check out and pay for the service.
How to Pay for Services in Studybay?
Payments can be made full or partial. You can use a visa, MasterCard, or maestro to pay. It would be best to inquire about your banks on the guidelines for international payment since our bank is based in Europe. However, most banks allow international payment, so you don't have to worry.
Your partial payments are made through installments. You can first pay a downpayment of 30 to 50% and pay the rest once your homework is completed.
Is It Expensive to Get a Project Done?
You can pay as low as $5 to get your assignment solutions. Thus, we offer affordable prices that are student-friendly. There is a range of prices that you can see once bids start coming from the experts, and you can choose the price that fits your budget.
Are There Discounts?
We provide discounts for first-time users and all-time users of Studybay. You can get deals by collecting bonuses from promo codes, referring a friend to Studybay, and for your first use of the site through referrals. These bonuses cannot be converted to cash, and it has monetary value only on Studybay. You can use this to pay for your homework help up to 50% off.
Can I Get My Money Back If I'm Not Satisfied?
Dissatisfaction is not a problem, and you are authorized with a warranty for 20 days after the writer has uploaded the file of your homework. With the warranty, you can get a refund of your money, and you can write a report on why you were not happy with the work. It can help us to correct mistakes and improve our service.
However, when the expert is still working on your homework, you can't ask for a cancellation.
Can I Hire the Same Expert Who Did Well for My Project?
Yes! If you feel happy and satisfied with the expert who did your homework, note the username or name of the expert you want to work with to finish your next management homework. You can invite the expert when you create a new project. Click on the "invite expert" and search for the username or name.
When Are the Services Available?
Our service provider is available 24/7. Thus you can post homework anytime and have experts worldwide to see your listing and bid anytime. You can even exchange messages with educators and customer support to get the help you need.
New Here? Get $5 OFF
Your First Project
We are a team of enthusiastic professionals and geeks in our field.
At the very start of the project
Who Are the Experts?
Our experts are alumni from the world's top universities and colleges.
All of them have successfully passed the Studybay examination and proven their competence to our team.
Our experts have graduated from the best universities in the world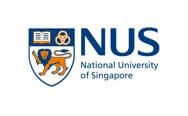 Our Clients About Studybay
How it Works
Sorry, your browser doesn't support embedded videos.

Step 1

Tell us about the project and your requirements

Step 2

Compare offers from top experts and pick the best one

Sorry, your browser doesn't support embedded videos.

Sorry, your browser doesn't support embedded videos.

Step 3

Chat with the expert and get your project done on time
6 Reasons to Join Studybay
Unlimited Support 24/7

Money-Back Guarantee

96% Customer Satisfaction Level

52,000 Experts World Wide

760,324+ Words Written This Month

1,650,000 Students Got
Helped Over the Past Year