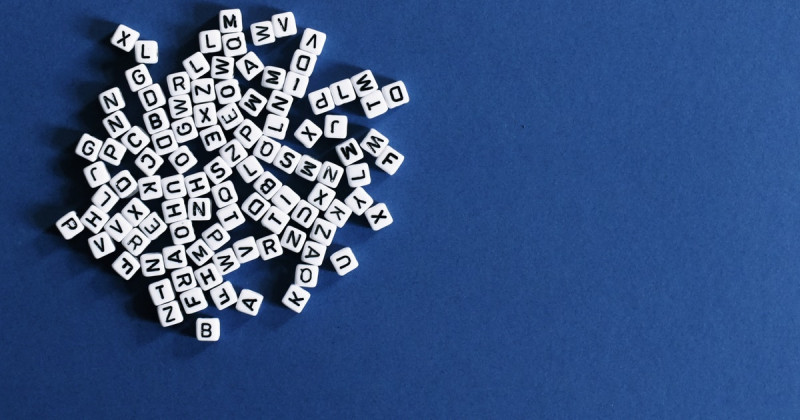 However, before you select good topics, you must know what makes a good topic. There may be some subtle, hidden attributes of a good topic that are not laid bare on the outside. These are the things you must search out for.
Attributes of good thesis topics
Now, you should start looking at the end result expected of your thesis even when you are choosing the topic. The fact is that your examiners will want nothing but a primary outcome. Because of this, you should have a perfect look at the research that is already done in the field to ensure that you are bringing something new.
In other words, essay topics must be novel and original. You may not find an entirely new idea which has not been studied before in the subject. What is a novelty in this sense is that you should go for thesis topics that either emanated from a combination of several ideas or the one that should be applied using a new method or the idea that will be used to solve a new problem.
There must be something new, and you must bring another angle to the works already done in the field. When you want to ensure novelty in your work, you can go for an outcome that has never been achieved with the same process before. You can pick a specific niche and discover a problem that any previous researchers have not addressed in the niche. You can also apply a new methodology in studying a subject that has been studied widely in the past.
All these will surely give a new angle to the works. Even when we offer you admission essay writing service, there must be something new in each essay as against other previous essays before it.
Another factor that must be inherent in any good research which we also observe when you buy research papers from us is the context. Any new work you want to carry on must be put in context with research existing in the field. By so doing, you learn the methods other researchers used in unraveling the facts and ensure that nobody has done the exact thing you are doing. This will also help you to explain and clarify why your research is also necessary.
Another attribute of good essay topics is that they must be topics you are competent to handle. You must ask yourself if you are experienced, skilled, and handy enough to handle it.
Check your resources and consider them side by side with the fact that an idea can be termed good only when you can execute and bring it to fulfillment; otherwise, it is of no use. When you have known the attributes of good thesis topics, you can now go ahead to choose a topic.
Select a good topic with our service
There is no gainsaying that is choosing good thesis topics to contribute to the entire outcome of the thesis. We will never deny the fact that some topics are better than others, so there is a need to choose the good ones against the bad ones when you want to write your thesis.
Choosing a better topic has been one of the most difficult aspects of writing a thesis. It is the major obstacle in the writing of a dissertation. However, there are some proactive ways through which you can select a good topic. Our services do not end in chemistry homework help, we also help you with choosing or selecting good topics.
Brainstorming good thesis topics
With the guidelines on what you are looking for, you can now start choosing. You don't have to sit down thinking, and the idea will spring inside the mind. It is something that will take a gradual process.
This process is one you can repeat several before you come out with something perfect. The process involves idea generation, testing of the idea, elimination, and then refinement. This is the method you should use in picking the topics when you need Marine Science homework help from us.
In the process of idea generation, you should jettison the concept of searching for a perfect idea and imbibe the practice of considering many ideas to pick the right one. Just be docile, knowing that ideas may not be perfect at first. With this, you will have time to look at the topics and see the great things you never considered in those topics. Just gather all of them and move to the next level.
Testing the ideas
The next level is the testing of the ideas. You must remember that this part of the essay and their availability, you have to check the possibility of the project being completed and how you can do the project.
When you test each idea, try and do experiments and mini-research about them and see the available information.
Also, ascertain if you will enjoy unhindered access to the information, people, or the equipment needed, whether there is enough literature on this already, and others. You shouldn't ask, can you write my research paper, you should bring your research paper to be written.
Choosing appropriate topics
The testing will lead you to the elimination and refinement where you sieve the ideas and let go of the ones that did not serve the purpose. You should also go ahead to make amendments to the one chosen. You may even discover cases where entirely new ideas are drawn from the findings from the draft thesis topics.
Thesis topics for professional help
The next is that the writer should struggle to have good data at all times. We offer the best writing and academic services, and we work with good data. Even when we write your homework for you, they are all centered on good data. When your data is inferior, no amount of formatting, writing, and design will make it sound better. We offer the best CV format too.
Remember that the amount of time it takes you to come out with good thesis topics does not matter, what matters is the topic you come out with at the end. We can help you with great thesis topics at outstanding costs.
When choosing, always go for the topic that interests you.
Make three questions about the top three things you want to investigate.
Check out and find those areas other scholars in the same field recommended further research.
Re-examine an old and classic work and appraise or dispute it.