Psychology Essay Writing Service
Calculate the price
A psychology essay writing service can be a great help to a lot of students. Psychology is a complex field, and to get the best grades, a student must spend hours studying. Yet, the demands on psychology candidates today are immense.
Students just don't have the time or the resources to dedicate to their psychology homework and still have the time to do what they want to do. It's not uncommon to find candidates asking, "Who can write my psychology paper for me?" Why not hand off your homework to a professional essay-writing service instead?
How We Can Assist With Psychology Papers
Psychology translates into "study of the soul" and stems from two Greek words, psykhe meaning "breath, soul, or spirit," and logia meaning "the study of." Modern psychological studies focus on the mind and how it interacts with the spirit.
As not all human beings see their mind, spirit, and body in balance the same way, psychologists have a difficult prospect. Some clients can be easy to work with, and others may be much more difficult. A degree in this field helps with spotting the ideas that can aid a psychologist with their diagnoses and their treatment of clients.
As professionals in drafting and finalizing psychology assignments, we've come to appreciate the nuances of crafting a proper essay. From the literature review to completing the bibliography, our experts provide a full service to clients.
A well-written psychology essay has to have the core elements of a regular report, but it must also demonstrate deep knowledge of the topic. Our understanding of writing psychology papers has highlighted several issues that many candidates run into when developing and presenting their essays:
➡️ Complexity
Psychology is a complex subject. Students could spend hours delving into research to develop an essay, but most of that time is spent tracking down references and verifying what other authors have said. The complexity of the field is a necessary evil since dealing with the internal workings of a person's personality is a complicated matter.
A custom psychology essay writing service shortens the time a student needs to produce an essay by doing the heavy lifting for them.
➡️ Time Constraints
Homework essays can take a lot of time to complete, and lecturers never realize that candidates have other classes to do work for. When deadlines approach, it's common to hear candidates wonder, "Who can write my psychology paper in such a short time for me?"
The result is that psychology candidates are always trying to make up the time they need to meet their obligations. A professional essay writing service helps students manage their time and ensures they can dedicate resources to other courses they must pass.
➡️ Writing style and referencing
Custom psychology essays require candidates to follow certain guidelines when referencing articles, books, and papers. Following referencing guidelines is also time-consuming since students must check references before submitting them to the lecturer. For example, a literature review may require a student to cite numerous papers that he or she has spent time reading that impacts the work directly.
A skilled psychology essay writing service can offer the support candidates need. References are checked and verified before they're included in any papers written for clients.
➡️ Unconscious Bias
No matter what a student might think, unconscious bias forms a core part of a student's essay-writing capability. In college, it's easy to miss this bias and craft what a candidate thinks is an ideal essay, only to have it critiqued and the flaws pointed out.
To avoid this embarrassment, professional essay writing services rely on expert writers to develop essays that remove this implicit bias and offer candidates new perspectives on the topic. This assistance gives a candidate a lot more confidence in the paper produced.
➡️ Theory and Practice
Linking theory and practice is crucial to creating an excellent essay. Sadly, not many students have experience building that link. A student's psychology essay writing service undergraduate paper may suffer because of this lack of practical experience. Professionals who have been in academia for years have a perfect vantage point to link practical work with theoretical study and create an essay that's unlike anything else.
➡️ Editing and Refining
When writing a psychology essay (or any type of academic writing), a candidate needs to ensure that their paper is written to the exacting standards of the lecturer. Editing is time-consuming, requiring a student to copy-edit every line and ensure that there isn't any padding or fluff in their work.
Refining requires keeping a neutral tone, even if the candidate may want to argue a particular point. Having a professional service craft your psychology research paper ensures that the candidate doesn't have to go through the tedious editing and refining process on their own.
Faced with these hurdles, the average candidate could easily get stuck and never finish their homework on time. Psychological research papers can be demanding on a candidate and may take up a lot of their effort just getting the basic background information. However, with psychology essay writing help, a candidate could efficiently deal with the demands of their degree without worrying about the pitfalls.
Don't Hesitate to Ask Us About Psychology Essay Help
Psychology essays can be challenging for some candidates to write. It's not a reflection on those candidates' abilities, but instead, it's because the field is complex and requires an expert's knowledge to complete some assignments. A homework assignment from lecturers rarely takes into account that these candidates are not yet professionals in the field.
If you're a psychology candidate who needs homework help, you should come to us for your essay homework. Studybay has been providing high-quality essays for students for many years. We've found that there are several reasons students might need to rely on essay help for their homework, including:
☝️ Lack of Resources
Not all candidates get access to the same resources to put together an essay. In many cases, libraries may be inundated with candidates from a particular year trying to research the same paper. Access to these journals or books can ensure that a candidate gets a good grade.
Putting your trust in a homework service ensures that your paper uses all these references without you worrying about accessing them.
☝️ Poor Planning Skills
Students have many problems sorting out their schedules, and deadlines sneak up on them. It's really nothing to be ashamed of since it happens so often at tertiary level education. When this happens, they have to rush to complete their psychology research paper, usually cutting corners and creating an essay that's not as good as it should be.
Homework help from professionals can help candidates meet deadlines, create stunningly accurate reports that fit the topic, and show in-depth research.
☝️ Difficult Material
Psychology is a collection of many theories, some of which can be difficult to grasp. Learning about these complex topics requires in-depth research and an appreciation for the nuances of the theory. For example, explaining a complex theory may mean delving into writing by a psychologist and following each reference.
Sadly, some lecturers are not adept at explaining these topics properly, and candidates are left without proper guidance. Hiring an essay service to help with an essay has the benefit of assisting candidates to better grasp the topic while reading the paper done for them.
☝️ Lack of Confidence
For candidates to truly shine in their academic writing, they need to be confident in understanding the material. However, many candidates may know the material well; they just lack the confidence to put their points across.
Not every student is great at writing essays, and expert essay writers can help students to make their points while they're still finding their confidence in the field. They could hire a writer to make their life easier.
Professional essay writing services give candidates the edge they need to present themselves as great candidates who understand the topics and work they're required to know. These essays will raise your lecturer's opinion of you and might lead to other members of your class asking you questions about the topic. Choosing an essay service like Studybay ensures you can confidently submit your professionally prepared essays on time.
Main Features of Our Service
So, what do you do to hire a psychology essay writer who you can trust? Studybay offers its clients access to some of the best professionals for writing essays in any field.
Our writing service provides direct access to a team of expert writers. These top-quality writers have trained at some of the world's most prestigious universities at the highest academic level and now offer their expertise directly to you. Their work is guaranteed to be plagiarism-free, written in native English, and comes with a free revision.
Studybay also offers several payment options for clients and a money-back guarantee if the essay is not up to the standard you expect. Our professional writers always deliver on or before your deadline and meet the requirements for a minimum number of pages if necessary.
| | |
| --- | --- |
| ✍️ Professional Writers | Hundreds of Experts |
| 🎯 Punctuality | Delivery on time every time |
| 💯 Plagiarism-Free Work | All essays are unique |
| 🥸 Full Anonymity | Clients have assured anonymity |
| 🛡️ Safe Payments | All payments done through SSL |
| 💰 Money-Back Guarantee | Satisfaction or your money back |
Who Will Write My Psychology Paper?
Clients may wonder, "Who will write my psychology essay when I submit it to you?" Our psychology essay writers span the globe and come from prestigious universities. Many of our experts are Ivy League graduates and have spent a lot of time in the world of academia.
Thanks to their intimate knowledge of the field, they can offer insight into what makes for a well-thought-out psychology paper on a wide range of topics. Each of our writers creates text in native-level English and has even done deep studies in the field.
Our professional writers have advanced degrees in Psychology. Their knowledge of syllabi comes from being teaching assistants or Ph.D. candidates at their previous universities. They keep up to date with recent research as they read all current papers as they come out.
All of the papers they write for you are 100% unique, based on their research and existing knowledge on the topic. These experts understand what lecturers seek in their essays and tool the final results to conform to those requirements. Their combination of research skills and expertise makes them an obvious choice for a candidate looking for psychology help.
How Our Psychology Paper Writing Service Works
Need help with psychology essay writing? Want to buy psychology essay? Our writing service is simple yet elegant. In just a few steps, you'll have a professional ready and willing to help you craft your perfect psychology homework essay. Here's how it works:
Step 1: Create an account. Studybay makes this easy for all our visitors. You can do this from the home page; all we need is your email address. Don't worry; your details are safe with us as we take data security seriously.
Step 2: Create a project. Once you sign in with your email, you can create a project. Remember to fill out all the details. The more information you give us, the easier it is for us to find a professional who can handle your job. You can set the deadline, date, and subject areas to get access to relevant experts.
Step 3: Choose an expert. Experts submit their bids to you, and you get to select who does your psychology assignments for you. You have direct access to the writer and can keep them updated on anything that changes your essay's requirements.
Placing an order with Studybay is a simple process. We make it easy for clients to get their essays done. We offer support for our clients and guarantee anonymity and privacy with their information. Our easy payment methods make Studybay the best option for psychology candidates seeking help with their homework.
Frequently Asked Questions
Does psychology use APA or MLA?
Generally speaking, APA is the accepted reference style for psychology papers. Papers should always use APA referencing unless the lecturer specifically states that an alternative referencing system should be used.
What if I'm not satisfied with Studybay's psychology essay writing services?
Studybay takes pride in its essay writing service; as such, we provide a complete money-back guarantee to unsatisfied clients. We simply ask that you let us know what you didn't like about the service so that we can improve.
Will I have direct contact with my psychology essay writer?
Studybay's writing service ensures that you always have direct access to the writer that is working on your essay. You can consult with them about anything you're unsure about and update them about changes to your essay's requirements.
Is your psychology papers writing service confidential?
Studybay takes user privacy and anonymity seriously. Because of this, we guarantee confidentiality between you and your essay writer. No one will know that you have used our service.
Is Studybay legal?
Offering homework help to students is a legitimate business. Our service is a leader in the industry, ensuring that our clients are satisfied with our quality of work and our price point.
New Here? Get $5 OFF
Your First Project
We are a team of enthusiastic professionals and geeks in our field.
At the very start of the project
Who Are the Experts?
Our experts are alumni from the world's top universities and colleges.
All of them have successfully passed the Studybay examination and proven their competence to our team.
Our experts have graduated from the best universities in the world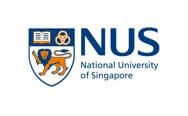 Our Clients About Studybay