Originally published Apr 21, 2021, updated Apr 29, 2021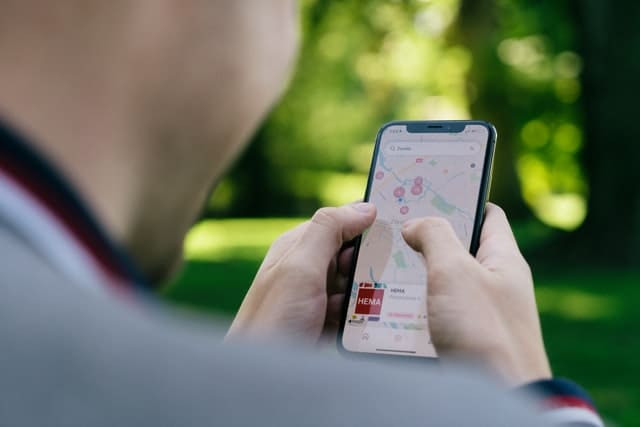 Location tracking is not the new word in the world of technology. Different intelligence organizations and military Special Forces have been using tracers and trackers for decades. There were tracers to study animals' migration patterns, ankle bracelets and tracking collars, tracking of vehicles to discourage theft in real-time, and so on. However, location awareness becomes the real hot topic to discuss with the development of smartphones when literally everyone can be tracked.
Such tools as Emerson's location-awareness are focused on manufacturing companies that are interested in monitoring their most valued asset — people. This system is enabled by WirelessHART® anchors and battery-operated asset and personnel tags. There are also Plantweb™ Insight Location apps that build a specific digital ecosystem that includes safety alerts, safety mustering, and geofencing. 
At first sight, these solutions look really great, but it is necessary to mention that some workers may be worried about this kind of digital transformation. 
Location Awareness Value Propositions in Workforce Applications
It is not a problem for board members to understand why they need to track their workers. Give them a snapshot of employee locations, or tell them about the cost-effective way, and they will be happy with this power in their hands. However, it is vital to remember the primary goals of these apps and build an appropriate company's culture and environment where humans' rights are respected. So, what are the value propositions for employees?
Safety
Offices have implemented various solutions to protect employees' safety — guards and entrances, access cards to enter the building, cameras that recognize faces, and so on. So, this value is clear for many industries, however, some workers may worry when their employees suggest deploying some new location awareness technologies. It is because you may ask yourself questions like:
Can my boss track my every movement?
Will I get in trouble for a long break?
How exactly does my employer use my personal data?
The location awareness system is just an extension of existing tools. It is not focused on control but on preventing people from dangerous situations. For example, facilities management companies track their janitorial workers to find out about some man-down events like slipping or failing immediately.
Such apps may be especially useful in times of pandemic when people work from home. For example, when it comes to Emerson automation solutions, you can initiate an alert so your emergency response team can reach you ASAP. For example, if you live alone and feel bad, you shouldn't worry that there is no one who can help you in a critical situation. This tool can also be useful in the case of robbery and other critical situations when you don't have an opportunity to make a call but can tap a combination of numbers. 
Convenience
It is a no-brainer that people love things that make their lives easier. That's why the Internet of Things (IoT), with a variety of convenient devices, is so popular these days. Workers need apps that don't require them to spend a lot of time searching for some information or to do many clicks, etc. Therefore automation solutions business is focused on apps that present data at the right place and time. So, personnel safety technology can also be used for other purposes.
Remember office hoteling apps and their evolution? Just several years ago it was a very long process of hoteling. Employers had to book a desk in advance, checking in on a terminal and searching for his or her assigned desk. Today you don't have to go through these challenges, and you can just sit down at any open space you see. Your mobile device with an Emerson.com or Plantweb insight location application maintains check-in and phone routing so that you don't even do a thing. The only thing you need is Wi-Fi access points. 
Engagement
A Gallup poll shows that about 70% of employees don't feel engaged at work. But it is a no-brainer that when they are, they are more likely to stay with the company, and these enterprises become much more productive. There may be various discussions about common drives for engagement, e.g., training, team building, collaboration, engagement survey, and so on. Things get harder in the pandemic period, so you can rely on a modern mobile app to promote these values and maintain a sense of community in your team. 
How Is It possible?
Location awareness applications reduce the effort to access your services from smartphones. They can send location-based messages to stay in touch with colleagues who are nearby, conduct surveys to receive feedback, attract and retain new talents, and so on. 
Make a Change in the Best Possible Way
So, when you're about to implement IIoT tools in your company's routine, the main task is to avoid miscommunication. 
First of all, you have to ensure that the app you use requests permission. You and your colleagues shouldn't feel like prisoners with contact tracing bracelets. However, there may be some companies where applications are not optional, and it means your boss has to cover a lot of ground to explain why you need location awareness technology and what benefits you have from them. So, feel free to share your outright privacy concerns and pay attention to your employer's reaction. Of course, you need to think twice whether there is a real risk of common personnel-recordable incidents, or your company just wants to control its people, which is not that good.
And the second thing you should know is that acceptance comes from participation. Get involved in the discussion process and share your feedback. Most companies that develop location awareness tools are open to new ideas and can provide you with an opportunity to set up your corporate app in accordance with the company's goals and expectations.