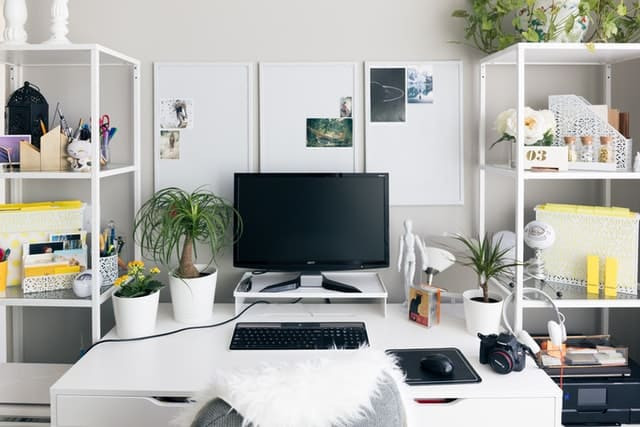 A study space is an area you use for study time where you can work quickly and efficiently. It's important because a student's environment dramatically affects and is essential to their academic achievement. It means that having a study room or a dedicated study space sharpens the mind, improves concentration, and has a more substantial impact while you are studying.
Customize Your Study Space
Studying is more than just school, books, and exams. Having a study area plays a huge role in finishing all your schoolwork and studying effectively as part of your academic development and success.
A dedicated study space is better than studying in your classroom, kitchen, or in your living room at home. Having a study space helps your mind connect the area to learning, making it easier for you to absorb whatever you're reading or reviewing. Think of Pavlov and his Classical Conditioning.
There are many choices for you to create your own study space to finish your writing assignments. It can be at a co-working space, in your room, in the library, at a café, in your campus, or a secluded, quiet place. In creating your perfect study space, you have to follow these simple steps:
Choose a comfortable and good study environment.
Remove all the distractions around you.
Gather and place all the materials you need near you for easy access.
Choose a space with good lighting or natural light; you can also invest in a good desk lamp.
Adjust your study room to the ideal temperature.
Here are some ideas about where you should have your study space:
At Home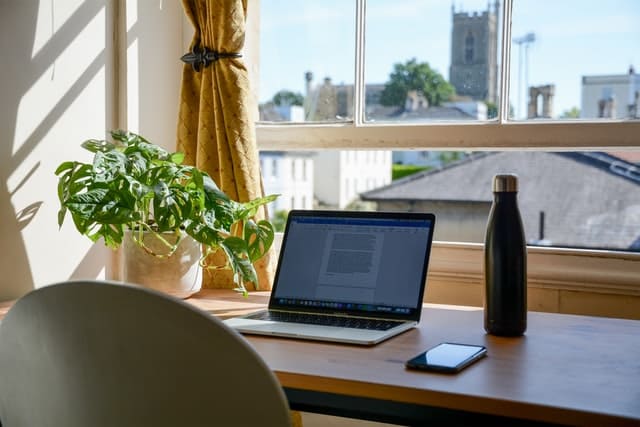 Living alone or having your own separate space at home lets you have complete control of all the spaces in your home. But if you don't, pick a space where you can be alone, and so you can focus on studying. Choose somewhere away from the main parts of the house to avoid background noises that may come from your living room, the kitchen, or anywhere else.
Think of a way so no one will disturb you. It can be through telling your housemates that you'll be studying, so they avoid making loud noises, or you can simply put up a sign by your study space. Stock your space with essential school materials but make sure to keep it tidy so you have enough workspace to work with. Remove all the distractions near you, like phones and video games.
Ideal study space at home varies in size, and you can use a kitchen table or any sturdy table for your workspace if you need to set up your computer. Create a study space in any corner of your home or in your room with an ergonomic chair that matches your monitor and desk level to avoid neck and eye strain.
At a Co-Working Space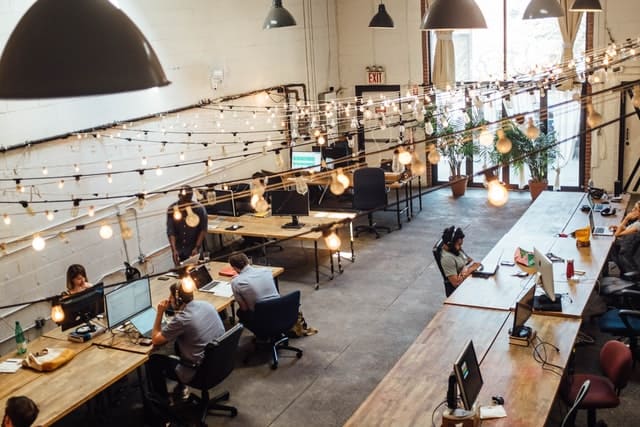 Co-working spaces are places you share with others. It's a shared workplace between goal-oriented and high-achieving professionals. Freelancers, start-up entrepreneurs, and small teams usually occupy the advantage of this flexible space because it's more affordable than renting a private office. Having shared spaces allows freedom and mobility, where different people with unique skills and talents can connect, collaborate, and ask for homework help.
Some students thrive in an environment where they can see others doing the same thing as them. Their minds are stimulated when they collaborate and share ideas with people in the same state of focus and learning. If you're someone who prefers to work with others, co-working spaces are for you.
WeWork is a famous site where college students can find and rent different co-working spaces. A co-working space option is where you share the space with other people but have the choice of having your own desk and access to printing, scanning, and copying. It's also like an office with fully equipped meeting rooms with whiteboards, markers, and projectors that students can use. It can also have a video conference room, kitchen, and more.
At a Café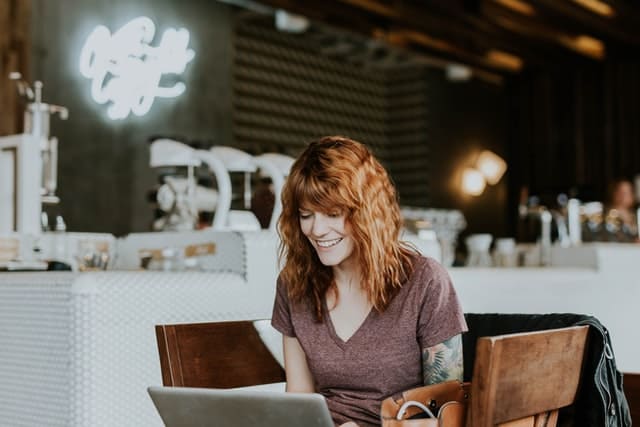 Coffee shops are college students' go-to study spaces. Cafés are convenient and accessible with overpriced products. In reality, students take advantage of these overpriced coffees and snacks and stay for hours on end in the cafe to work on their homework.
A college student's usual modus is to order the cheapest coffee, spread their school materials, study, and pack up their things when they're done. Coffee or caffeine is not only for you to stay awake and keep you focused but also improves problem-solving skills and memory. It even helps you identify words faster. Coffee shops are an office-like place with warm and natural light, comfortable tables and chairs, and delicious drinks and snacks. The environment in cafés is both beneficial and disadvantageous, depending on how you see it.
Today there are coffee shops that focus on providing study spaces and even make it their theme. It's a place where students meet up and have study sessions without a librarian yelling at them. Most coffee shops also have an internet connection and shelves filled with books that are almost like small libraries. Here, you may not have your own study area, but it's a place where it's just you, your laptop or books, and a cup of coffee.
At Your Campus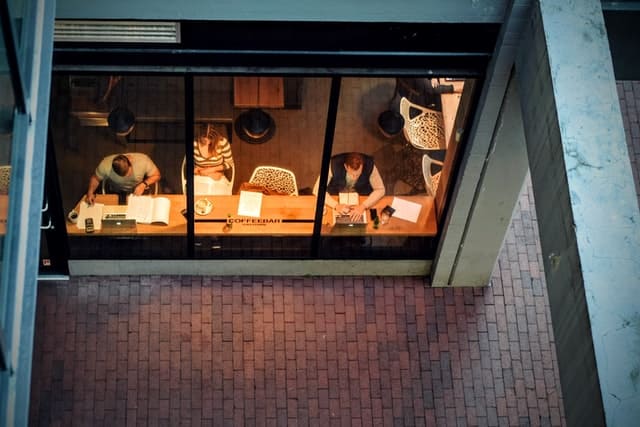 Library
A library is a shared study area with other students, and here's an example of how you can customize and have your own space for an entire school year or more. First, look for an empty and quiet place in your library that no one uses and make sure there's enough space or a small desk where you can spread out your materials. You can bring your favorite book stand, colorful and cute sticky notes and pens, or even your tiny plants to make it more customized and personal.
Other Places
Other than the library, your campus has different spaces where you can study. Your laptop, books, and other school supplies are enough to create your own study spaces in student lounges, laboratories, school cafeterias, or even under the tree in your quadrangle. If there are too many distractions, listening to classical music with your earphones can help you focus. These study areas are mostly go-to spaces for college students for last-minute reviews.
How to Create Study Spaces?
There are many ideal study spaces around you and tips on creating your own study space. The amount of time you'll need to create your perfect study space will depend on how you want and need your study space to turn out. Creating the ideal study space is all about you and how you'll use the study room.
Here are some more tips on creating your perfect study space where you can study for exams, do your homework, and prepare to get back to school:
Get good lighting: a desk lamp, overhead light, natural light, etc.
Have a distraction-free space: no video games, no other people, no social media, phones on airplane mode.
Make sure your computer screen, pens, printer, and other materials are working.
Keep your study materials complete and near your workspace for easy access.
Keep your study room tidy.
Take advantage of the white noise background and classical music.
Optional items: Whiteboard, small pantry with drinks and snacks, inspiring decorations, and stress reliever items.
Take a break whenever studying gets too much, preferably get a break every 30-60 minutes.