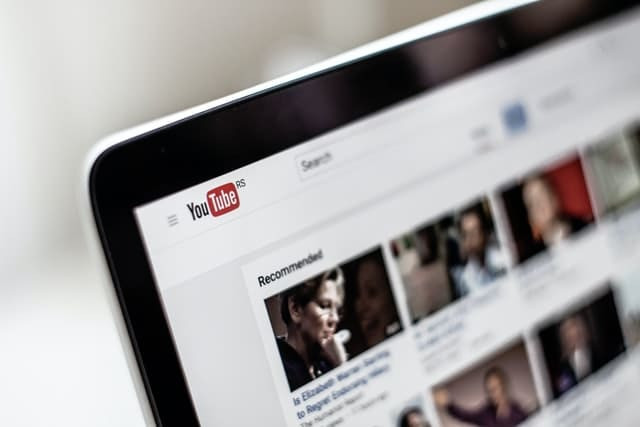 YouTube is a major platform that provides a large volume of high-quality information on a variety of subjects. No wonder that it is a perfect tool to boost your studies, as videos can be both informative and fun! 
At Studybay, we know that looking for the right YouTube videos that could help out in your studies can be time-consuming. That's why we have come up with an extensive list of educational YouTube channels that have gathered a substantial number of subscribers and sorted them by categories. Scroll down to check them out!
General Science
The field of general science covers a wide array of science topics, including Chemistry, Biology, Physics, Mathematics, and more. Here are some YouTube channels that cover the majority of those subjects in one place:
BBC Earth Lab - science clips and fun facts
MinuteEarth - science and stories about the planet
Deep Look - science with microphotography and microscopy
SciShow - unusual phenomenons, quick questions, quiz shows, and latest science news
Isaac Arthur -

 

animated videos on futurism and space exploration
Cool Worlds - space, astronomy, exoplanets, astro-engineering, and the search for life and intelligence
Science Channel - outer space, leading scientific exploration, earth science basics, and more
DiscoveryNetwork

 

- science, natural history, anthropology, survival, geography, and engineering
AsapSCIENCE

 

- answers to a lot of science questions
Dom Burgess

 

- short scientific films
Big Think

 

- expert educational videos on science
Seeker

 

- understanding the science that is shaping our world
Bozeman Science

 

- online science classroom
Sick Science!

 

- science experiments and detailed explanations by Steve Spangler
SmarterEveryDay

 

- using science as a prism to explore the world
Apart from these excellent sources, you can opt for more niche-specialized channels that provide an in-depth overview of a certain topic.
Chemistry
Is Chemistry your weak spot in studies? Perhaps, you are lack seeing some real-life experiments and comprehensive explanations. Here are some sources that can help you out:
Biology
Biology is such a fascinating subject! To ensure you perform well at the lessons, take time to watch what these channels offer:
Engineering and Information Technology
If you're interested in the tech topic, these links are what you need:
Mathematics
For some students, math textbooks look like an encrypted message. The materials that these channels provide will surely help you to crack that code:
Physics
Physics can be fun, and these sources with science videos do a great job at proving it:
Medical Studies
If you want to pursue a medical career, these channels can come in handy:
Liberal Arts
There is also a lot to learn on the humanities side! Here are some great channels that cover a variety of topics in liberal arts:
Languages
Linguistics is vital in the modern world. Here is where you can acquire some language skills online:
Art
If you are an artist at heart, it's time to let your creativity out with these channels:
Music
Whether you are an aspiring singer or musician, this video category is for you:
Geography
Learn more about the world even if you are at homeschooling:
Social Sciences
History
The knowledge of history is an excellent skill. To develop it, turn to these sources:
Literature and Writing
Reading and writing are essential in practically every sphere of life. Don't miss a chance to refine your skills:
Business and Entrepreneurship
Educating yourself on the way businesses work can take you places in your future career. Explore these links:
Other Channels Worthy of Your Attention
Some YouTube channels cover so many topics that it is hardly possible to put them under one category. However, it wouldn't be fair if we didn't mention them! Here are some amazing educational video sources for both adult students and younger kids to explore:
Now that you know where to find the information you need, you can are one step closer to achieving your academic and career goals. Wishing you a productive YouTube experience!