Are you looking for an excellent service that allows you to buy history papers? If so, you may wish to access the history paper writing we offer at Studybay. We handle a variety of projects, from book reviews and PowerPoint presentations to speeches, lab reports, and academic-level research papers.
We provide competitive services and offer total anonymity with your purchase. Keep reading to learn more about what we offer and why you should choose us when you need assignments done fast.
How Can We Help?
When you buy a history research paper from us, you get all the essential sections put together for your convenience. This includes items like the title page, as well as a well-written introduction, body, and conclusion. We'll make sure that all the needed information is provided when our experts handle your paper.
All of the following items will be taken into consideration and handled when you pay for writing help:
Selecting an appropriate topic
Creating a title page
Formatting the research paper
Writing an introduction
Adding a well-researched body
Including a robust conclusion
Adding citations and other needed information
Academic papers must offer a comprehensive discussion and in-depth analysis of a specific topic and are often given out by professors at the end of the semester. The paper should show excellent thinking skills and a full understanding of the course. There's no need to spend weeks on the project when an experienced writer can handle it for you in days or even hours.
Why Buying a History Paper May Be the Best Decision
There are many good reasons for students to choose to buy a history paper online. No matter why you are considering it, professional writers are here to help you. Below, we'll delve into a few of the reasons that our company has provided school work for students in the past. Even if your reason isn't listed, we can still help you.
👉 Lack of Available Time
Everyone has heard the phrase, "Time is money" and it may be more accurate than you realize. Choosing to buy history papers online can be a way to save time and spend it on other important things in your life. Papers can be time-consuming to write and take a lot of effort. That doesn't even take into account all the other subjects and exams you need to worry about.
Some students find it hard to get everything done between working, studying, and doing fun activities. When you buy a history research paper, you can regain some of that time. You aren't responsible for researching and writing the paper yourself.
👉 To Reduce Stress Levels
When you make use of history papers for sale, you get more time each day. This allows you to focus on another subject you're struggling with or can assist you in having time for dates, parties, and time with friends. Having the hours in the day to do everything you want is a great way to relieve a bit of stress so you can enjoy the complete college experience.
👉 As a Method to Improve Grades
The main goal of any high school or college student is to make it to graduation. However, you likely also want to get the best grades you can. Grades matter and some work positions will care about your GPA, which makes this even more important.
When you buy a history research paper from a reputable and experienced writing service, you can be sure your paper is written by an expert on the field, discipline, or topic that the research pertains to. This is an excellent method to bring up your grades and ensure you graduate with honors.
👉 To Ensure Total Accuracy Across Disciplines
It isn't always easy to look at instructions for college papers and parse exactly what the professor wants from you. Essays are especially challenging for many students.
This is a matter of your grades and graduation at stake, so it's essential to choose history papers for sale from a trusted expert.
An experienced writing service has the knowledge to ensure that what you turn in is exactly what the teacher wants. The information you receive will meet all requirements and be accurate to the content. This is one of the top reasons to buy history papers online.
👉 Poor Planning Skills
Some students make orders with Studybay due to a lack of proper planning. You might assume you need less time to read, write, and ask questions than you actually do and find yourself in a bind. Once you get closer to the deadline, you might realize there's no way you can finish on time.
When you place an order for a history paper, you don't have to add the process to your busy schedule. Purchasing papers online lets you make use of an organized and well-written term paper that you are sure to trust.
👉 Lack of Understanding
History is a challenging subject for some students, which can make it hard to come up with a great research paper on the topic. Rather than doing it yourself and risking your grade, you can buy a history paper online from Studybay. We're experienced in handling complex assignments with even the shortest deadlines.
When you get help from us, you'll learn more about history and the topic of your paper. This is important so you can apply what you learn in the future. Our writers are talented and make even complicated subjects simple to understand. It's another resource to help you succeed.
👉 No Availability of Relevant Materials
Another reason you might choose to buy a history research paper is that you don't have the resources you need. Maybe they aren't online anymore and you can't find them in the university library. You can see from our samples that we are very resourceful and can handle the process for you. We have a selection of materials that can be used while working on projects to ensure you excel.
Advantages of Studybay Writing Services
Many factors go into crafting the best papers for university classes, but when you buy a history paper from our service, you can be sure you're turning in outstanding work. Our experts provide excellent papers for high school students all the way up to those who are pursuing a Ph.D.
❤️ Direct Contact with Our Writers
Access to our writers is provided when you choose to buy history papers online from us. We'll take your instructions and create a native English paper you can be proud of. Let us know what you need and relax while we craft an amazing paper.
❤️ Plagiarism Free Papers
We guarantee that our history papers for sale will contain absolutely no plagiarism. The entire research paper will be fully customized and original for use in your classes. We take every step necessary to give you quality work.
❤️ Top Quality Academic Level Pages
Each of our papers is worked on by experts who know the ins and outs of the subject. We craft research papers that are high-quality and appropriate for your academic level. You can trust us to provide you with an excellent project that meets your deadline.
❤️ Free Revision When You Order
You can buy a history research paper from us and we provide a free revision if you are not satisfied. This ensures you get work of the quality you desire. Our focus is on giving you the best product possible.
❤️ Convenient Payment Options
We offer convenient payment options to make things simple for you. We also provide a money-back guarantee so you have peace of mind through the process. Pay to receive a paper to be proud of.
❤️ Anonymity Is Guaranteed
We offer total anonymity when you buy a history paper online. Nobody will know that you made a purchase because we believe that's the way it should be. You never have to worry that someone else will find out unless you tell them. Our history homework help is 100% confidential.
| | |
| --- | --- |
| 🏆 Top quality papers | We deliver high-quality, academically appropriate papers |
| ✅ Free revisions | If you are not happy, we will provide a free edit |
| 🤝 Direct contact with your writer | You will get access to our writers. |
| 🛡️ Guaranteed privacy | Your data is safe with us |
| 💸 Easy payments | We provide various payment options and money-back guarantee |
History Paper Writers for Hire
When you use Studybay to buy a history paper online, you get access to professional writers with a ton of experience in their fields. You can even choose the one you'd like to hire based on their education level, specialty, rating, and customer reviews. However, all of our experts are experienced and ready to please.
Consider the content you need before you select a writer. Speak with potential writers about their experience to get an idea of whether they are the right fit for you. Ask for examples of their work and build a relationship with a writer who helps you succeed. Our website lets you chat with writers about your project and offer feedback and guidance.
You can also expect affordable prices and stellar customer support from any of our experts. Some writers even offer history paper services with as little as a 12- to 24-hour deadline.
Order Your History Assignment Here!
Are you ready to buy a history research paper? The process is easy when you work with us at Studybay. Below, we'll share a short list of the steps you can take to get the best paper for any of your history classes.
Visit the Studybay website and fill out the brief on the main page. You can explain what you need assistance with, provide the specifics of the project, and list your deadline for the task.
Select one of our experts for the next part of the process. You can gain access to offers from people who are capable of handling your paper, compare their ratings, and decide which one you trust with this task.
Now that you have all the information provided to a writer and have chosen one that works for you, you can stay in contact with the writer by chat. This gives you the ability to get the professional academic assistance you need before your deadline passes.
And that's all there is to it. It's simple and straightforward to buy a history paper online with Studybay and we look forward to receiving your order.
Frequently Asked Questions
Do you guarantee anonymity and confidentiality?
Yes, at Studybay we always guarantee confidentiality and anonymity with our services. There is no need to worry about anyone gaining access to information about your use of our writing services.
What is the best website to buy a history research paper?
Studybay is the premier choice to buy a history research paper online. You get experienced writers, great customer service, and a money-back guarantee when you choose us.
What's the price for history papers at your service?
When you buy history papers from our service, you can be certain you'll get a competitive and affordable price. Costs start at about $20 for a single-page paper due in seven days and go up from there with discounts based on length.
How quickly can you provide me with history papers for sale?
We can work with most timelines depending on the custom term paper that you desire. Whether you need a paper in 12 hours or two months, we can offer exactly what you desire.
What payment options do I have for my history paper?
We take Google Pay, Apple, PayPal, Payoneer, Visa, and Mastercard as payments for our academic services. We are also on the lookout for new payment methods we can add for the convenience of our customers.
New Here? Get $5 OFF
Your First Project
We are a team of enthusiastic professionals and geeks in our field.
At the very start of the project
Who Are the Experts?
Our experts are alumni from the world's top universities and colleges.
All of them have successfully passed the Studybay examination and proven their competence to our team.
Our experts have graduated from the best universities in the world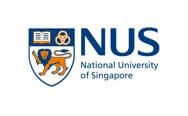 Our Clients About Studybay