History Essay Writing Service
Calculate the price
If you're looking for a history essay writer, then look no further. With a huge range of experts at your fingertips, our site is the place to be, having helped over three million students with their assignments since 2013.
To be clear, these experts can provide a custom history essay writing service, but also, they will guide you in your work to ensure you reach your desired grade – or any other goal you have in mind.
What Defines a History Essay?
A history essay is an essay that explores and analyzes historical events, figures, or ideas. This could mean examining the causes and effects of a particular event (like World War II), analyzing the impact of a famous historical figure (like Martin Luther King Jr.), or exploring the development of an idea throughout history (like democracy).
Depending on the task given to you, you'll need to do a lot of research and produce an accurate and in-depth report with a focus on facts. Whether it's for school, college, or another class, your essay will likely need to also answer a question, and you may need to present an argument, a persuasive tone, or simply a discussion.
"Write My History Essay" – How Can We Help?
You'd be hard-pressed to find someone who has gone through higher education without writing an essay. It's the task of choice for teachers around the world to evaluate a student's critical thinking, analysis, and understanding of a subject.
It might sound too good to be true to ask someone, "Write my history essay for me!" – it wouldn't be your essay to turn in, right? Surely that's cheating? Well, that's where our service stands out. Our experts are on hand to make sure the essay produced blows your assessor away while meeting the requirements you provide – including making it sound like it was written by you. And don't worry – if you're not completely satisfied, you can always ask for revisions for free!
Below we've listed some struggles faced by students for this particular type of essay, for which the professionals can provide custom writing help.
Thesis:

as with all papers, it must be made clear what the purpose of your essay is. What question are you answering? What are you trying to prove or disprove? What point are you making? We are ready to help, providing a clear and concise thesis that fits your assignment.

Research:

the sources used must be trusted, peer-reviewed, and academic in order to be legitimate. Our writers have the know-how to ensure an argument or claim is backed up and cited correctly, with reliable sources.

Analysis:

this is where you use your research to back up your answer to the thesis. Our professionals are armed to the teeth with critical thinking skills and can apply logic and clear thinking to any analysis presented to them.

Judgment:

judging is what humans do, but it's best to leave this out of a history essay – we're here to learn, analyze, and discuss, not pass judgment on the actions of others. This is where our team can help: whether writing the essay for you or guiding you in giving neutral statements instead of biased opinions.
Conclusion: the conclusion needs to be strong and circle back to the thesis you presented at the beginning, as well as summarize the points and arguments you made throughout the assignment. It's a good thing our experts are veterans at this – their years of practice will make this seem like a dream.
We can also assist in proofreading your documents and providing editing where necessary to match your unique tone of voice and get you that top grade you've been eyeing.
It's important to note that our experts don't just do essays, their knowledge is expansive; they can also provide other supporting work, including bibliographies, research, abstracts, title pages, and so much more.
Why Might I Pay for History Essay?
It's difficult to be a student! There are deadlines to worry about, timetables, and a million different classes, each asking for homework (and reading at home to enhance your knowledge). Then there's public transport, attendance, and potentially even the added stress of working outside of your studies. Not to mention trying to juggle a social life, a home life, trying to eat well, exercise – and sleep. And you still need free time for rest and hobbies! Did we even mention exams and revision yet?
You need to take care of yourself before you can take care of your education and studies. Stress can severely impact your physical and mental well-being and result in failing grades and absence from classes – as well as the knock-on effect of mental health problems. Ever felt burned out mid-semester? It's a vicious and torturous cycle to fall into, and we've all been there.
There's a lot on your mind, which can be absolutely exhausting. This may be why you might be considering paying for someone to help you out. At Studybay, we understand those struggles, and sometimes you may need our assistance in getting that history essay over the line by the deadline. Below are some common reasons for hiring one of our writers for online help writing your history essay.
Out of time: with a variety of classes and schedules and a mountain of work to keep up with, it can be hard to manage your time and plan out your activities. You might have even forgotten that you have an essay due! Or, you have some of it done, but you need help getting to the finish line. Our writers will focus solely on your project to make sure it's done on time.
Stress: it's awful to feel stressed. Nothing goes right, and it starts to take a toll on your health. It's valid and okay to reach out for help if you need it – whether that involves getting in touch with us or another resource provided by your institution. This can give you a second to breathe and bring back a sense of balance to your life, giving you space to focus on other things that may take priority.
Difficult topics: it's awful to be asked to write about something you don't understand or don't know much about. Have you ever had a teacher who refuses to give you the slides for the lesson because you should have been taking notes? You can use our writers with confidence, knowing that even if you don't grasp a topic, they definitely will.

Access to materials:

sometimes, assigners will want you to use a certain set of papers or articles, but you may not be able to find or access them. Our experts know how and where to get their hands on the materials required to make your essay stellar!

Editing and proofreading:

even if you've got the research and writing down, you may not have the time or energy to dedicate to editing and proofreading. Our writers have an eye for detail and can help make sure your essay is polished and free of errors.
Check Out Our Sample Works
Dedication. Quality. Commitment. Punctuality
Why Choose Our Service?
We can provide you with a range of benefits if you're looking to use our top-quality history essay writer services. When looking to hire a writer, you'll have direct contact with them so you can make an informed decision as to whether a writer is the right match for you.
The site accepts most major payment methods, including Visa and Mastercard, PayPal, Google, and Apple Pay. There are two payment options: pay in one or pay in two (30% upfront and 70% upon completion) – whichever works best for you. This can be especially useful if you're struggling or on a budget. There are often discounts available for newcomers, with additional offers sent to you on occasion.
Prices are set with students in mind; we understand that many students struggle financially, and our pricing reflects this. We pay our experts fair rates (they wouldn't stay if we didn't!) while making sure our services are excellent without emptying anyone's pockets. With that said, there are often coupons available upon sign-up to reduce the price even further.
In case you're dissatisfied for any reason, we want you to feel free to ask for edits. This is why we offer free revisions, with a money-back guarantee, if you feel your expert did not deliver what they promised within the designated timeframe. It's likely you won't need to use this service, though – with us, your essay will be exactly how you want it, and you can even view the reviews and testimonials on the site to confirm this.
The writer will provide a plagiarism-free paper based on your specifications, including how many pages you want and the number of words, what the deadline is, and the academic level you're studying at.
Our experts come from over 100 different countries, so if you're looking for a native English writer, you'll definitely be able to find one on our platform. You can view examples of previous work on the website to get a feel for the level of professional writing you can expect. Our experts don't just specialize in history, either! There's an enormous range of specializations and professions that the team is well-versed in – you name it, we'll have it.
| | |
| --- | --- |
| 🏆 Professional Writers | 400+ degreed professionals |
| ✅ Anti-Plagiarism | Dedicated to authenticity |
| ⌛ Deadlines | Always on time |
| 🛡️ Secure Payment | Major payment options accepted |
| 😼 Satisfaction Guarantee | 20-day warranty for free edits |
| 🐋 Full Anonymity | No one will find out that you use our services |
Hire a Professional History Essay Writer
Our experts can provide high-quality projects from high school up to Ph.D. level in as little as 12 hours. You can read more about your expert on their profile and view information such as what they specialize in and how many assignments they have completed.
All experts hold degrees, with the majority of them graduating from renowned universities and schools from across the globe (Oxford, Harvard, Tsinghua, Singapore, Montréal, and Sorbonne Universities, to name a few). We have over 400 writers available to choose from, with reasonable rates and tons of experience.
Our experts are enthusiastic and ready to get to work on whatever you need! So why not get in touch today to see what all the fuss is about?
Ethical Writing
We strive to ensure our writers meet the highest ethical standards– resulting in our Honor Code. Our specialists are all alumni from the world's best universities and schools, meaning they know the score when it comes to ethical writing – but we put them through an additional test to ensure they can meet our standards. Our writers all have a profile and a rating where they can detail their expertise and knowledge. We also vet this to ensure the information provided to you is accurate – the ratings come from other clients.
Studybay's Honor Code is for both customers and experts to ensure absolute integrity is upheld. We do not tolerate academic dishonesty – such as passing someone else's work off as your own. With this in mind, the experts will ensure your paper is plagiarism-free, as they understand how serious an accusation of plagiarism is (if you don't: prepare for a lot of trouble, suspension, and potential expulsion). Studybay also offers a plagiarism checker on their site, so you can run any piece of work through it to ensure nothing will be flagged.
As your order will be completely unique, you won't need to worry about software picking up on plagiarism.
The piece you receive from one of our professionals will be 100% original and meet the criteria you provide. It will take a load off your mind if you're drowning in work – or give you time and space to relax – while providing a solid foundation for you to submit.
Your essay will also be provided with citations and annotated correctly in the format you request (e.g., Harvard or MLA). Our professionals know what teachers and professors are looking for in an essay, so they'll make sure yours is crafted to the highest standard by the deadline you specify.
Buy History Essay and Get a Perfect Grade!
To start the process, you'll need to sign up by providing some details, including your email and password.
Next, hit "Create a Project.' This will bring up a form where you can input details about your project, including a title, a free text box for details on what you need from your writer, and what kind of project you're looking to have written – for example, several paragraphs or several pages. Entering the subject will mean the website can match you up with relevant authors.
You can chat with prospective writers before hiring them, and upon hiring one, you can communicate with them directly, meaning you can ask for edits and allow them to chat with you.
Once you've paid for your essay, your expert will get started straight away. You can chat with them at any time if you need any updates.
You'll also have access to 24/7 support from the customer care team of the website, meaning if you have questions at 3 am (and who doesn't?), you'll be sure to get assistance
Frequently Asked Questions
Is this considered cheating?
No – we understand that academic workloads can be difficult and that some students may need a helping hand. They believe in authenticity and will never plagiarize someone else's work to assist you.
Who can do my history essay for money?
The writers at Studybay can help! Pick from a range of experts who can help with your project and uphold our dedication to assisting students with approaching difficult tasks and subjects.
Is it safe to buy history essays online?
We ensure your payment details are safe and will not pass them to third parties. They also offer guarantees with your work, meaning they won't rest until you're happy.
What's the price of a history essay?
Our service provides a handy calculator at the top of the page. The price, starting from $10, is calculated by considering the type of essay, and the length of the piece.
New Here? Get $5 OFF
Your First Project
We are a team of enthusiastic professionals and geeks in our field.
At the very start of the project
Who Are the Experts?
Our experts are alumni from the world's top universities and colleges.
All of them have successfully passed the Studybay examination and proven their competence to our team.
Our experts have graduated from the best universities in the world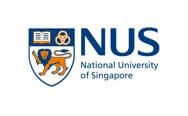 Our Clients About Studybay
How it Works
Sorry, your browser doesn't support embedded videos.

Step 1

Tell us about the project and your requirements

Step 2

Compare offers from top experts and pick the best one

Sorry, your browser doesn't support embedded videos.

Sorry, your browser doesn't support embedded videos.

Step 3

Chat with the expert and get your project done on time
6 Reasons to Join Studybay
Unlimited Support 24/7

Money-Back Guarantee

96% Customer Satisfaction Level

52,000 Experts World Wide

760,324+ Words Written This Month

1,650,000 Students Got
Helped Over the Past Year