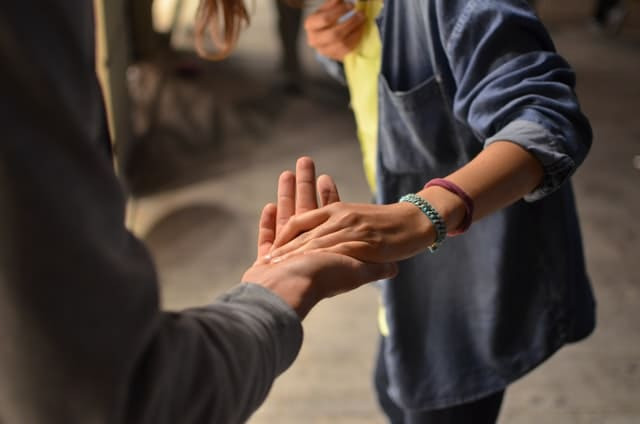 The average annual cost for tuition fees and boarding for public schools is $20,770 - an obviously higher figure than the average cost of living of a university student at only $794 per month or $9,528 a year.
Young adults want to enjoy their students' life such as attending gatherings. But at the same time, in high school or even in college, the cost of studying is way too high to just enjoy life. This made students look for jobs that can help them in both their expenses and career. One opportunity is joining nonprofit organizations, who espouse the ideas of educational equity.
Before you decide, it's necessary to consider the pros and cons of working in a nonprofit organization amidst your busy class schedule, campus events, and social activities.
What Is a Nonprofit Organization?
A nonprofit organization is a tax-exempt organization whose primary goal is to improve the common good of the society other than making money or profit. These organizations may have different missions depending on their specific charters and why they were established.
Examples of nonprofit organizations as defined by the Internal Revenue Code (IRS) Section 501(c)(3) include: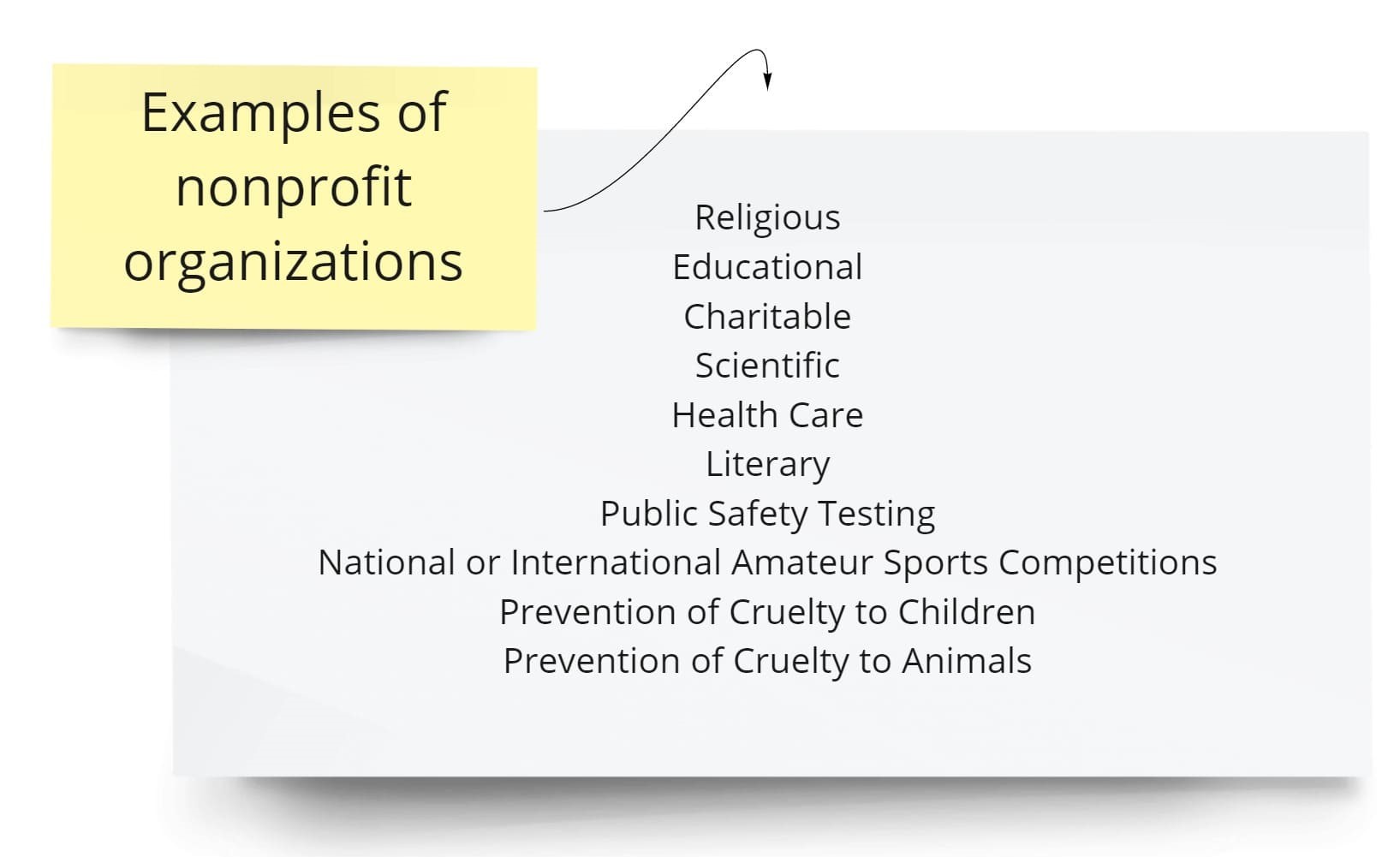 It also must have a board of directors or councils of the organization.
Although nonprofit organizations' main goal is not to procure profit, it doesn't mean that they lack resources or have insufficient funds to pay for their employees. They can be very successful organizations and can raise funds through social media campaigns, grants and donors, other fundraiser or fundraising events, and government funds.
The Pros and Cons of Working for a Nonprofit as a Student
As a student who wants to juggle studying and being employed, here are the pros and cons of nonprofit work:
✔️Pros
Gives a sense of purpose.
Provides a variety of work experiences, learning new skill sets, and growth opportunities.
Permits direct supervision and training by upper-level management when the staff is small.
Grants a flexible work schedule and work environment.
Allows students to apply for

public service loan forgiveness programs

after college.
Exposes students to specific jobs or duties that can help with their career advancement after college.
❌Cons
May take years to see returns of hard work because it doesn't have a clear bottom line.
May limit success to gaining higher positions because of smaller staff.
May have lower salaries or hourly rates than a for-profit organization.
Has many complicated rules and a specific way of doing things.
Has a higher risk of student burnout.
To further understand what each of these means, keep reading below.
How Nonprofit Jobs Affects Student Life
The process of having a degree and finishing school can be challenging, especially for those who are not so privileged. Some students are taking nonprofit careers because it's a necessity for them. They need to balance work and studying to save for college and, for some, to supplement their family income and pay loans.
Fatigue. For many, having a job provides spending money for their social life. But some have difficulty attending social events that most students enjoy. Aside from taking away their personal time, having a nonprofit job can also lead to fatigue.
Limited promotion. As stated above, one of the disadvantages of a nonprofit job is that having a smaller or lesser staff may give less room to gain higher positions. This is because the organization might be hesitant to provide you with a higher position due to the risk of losing you after you graduate.
Lower salaries. Salaries will be lower than in the private sector or for-profit companies with the same job title or job description.
Burnout. It also has a higher risk of burnout due to some reasons: you have to do more work with limited resources.
But, having disadvantages of working in the nonprofit sector while studying doesn't mean it can't benefit you. The advantages of working in nonprofit organizations still outnumber the disadvantages.
Purpose. Despite some disadvantages, working in nonprofit organizations can be a promising career path too. Nonprofit employees might not have the best salary or compensation as for-profit companies. But their job gives them a sense of purpose because their advocacy drives them.
Growth and development. Since the nonprofit world has different aspects, it can also provide a tremendous opportunity for its growth and development. This would include fundraising, project management, policy and grant writing, relationship building, and organizational development.
Work flexibility. As a student, you may have tons of assignments and a busy class schedule weekly. But you can still balance work and school with the options to work on an evening or weekend hours, work schedule depending on your availability, and even small-time commitments.
Even if you are still studying, it's vital to develop your skills and earn for your studies while creating a positive impact by spreading awareness of your organization's cause and contributing to the greater good.
What Are the Roles That Nonprofit Organizations Play in Admission?
College applications can be a source of anxiety and stress to many high school students. Colleges will not only look at your academics, and working with nonprofits can help you get into college.
Once you start high school, it's wise to start thinking about where you want to go to college, what course you want to take, and how you can get there. You have to plan to join extracurricular activities, and having a nonprofit job can stretch you academically and personally. This will show colleges your ability to excel in college academics and your intellectual vitality.
For Letter of Recommendation
When applying for college admission, some schools usually ask for two to three letters of recommendation from people who can speak about the record of the student and their potential to be successful at the collegiate level.
For most students, their teachers can provide these. But employers, mentors, and even the executive director from your nonprofit organization are of great importance because they can talk about your contributions and accomplishments at work.
For Personal Statements
Aside from letters of recommendation, colleges also use personal statements and essays to know more about the applicant - what they want to accomplish and how their life experience or work experiences have shaped them for who they are.
Admission representatives are looking for candidates who demonstrate responsibility, independence, maturity, and initiative. Good workers often show these traits. Also, they are more confident and possess better time management and skills than students who were not employed during high school.
For Prompt Discussions
In most colleges and universities, a prompt discussion is also provided. This will let the school know how the student overcame adversity, their future goals, or their significant accomplishments. Students must take this chance to talk about their achievements in their nonprofit job to show the panel that they deserve a spot at the university.
What Are the Bonuses for Admission or Job Search?
Working in a nonprofit organization also has post-college benefits such as:
Applying for Public Service Loan Forgiveness Program
You could apply for loan forgiveness for your remaining balance on a particular federal loan if you were employed in a nonprofit organization or not-for-profit organization under 501 (c)(3) of the IRS that provides certain types of qualifying public service.
Acquiring In-Demand Skills
If you're looking for a job, your previous volunteer experience or your job as a nonprofit professional will help you stand out. Practicums and employment with nonprofit organizations give students a chance to acquire in-demand skills, develop their leadership potential, and find a rewarding profession even in the private sector after graduation.
Writing Cover Letters and Resumes
You should highlight your volunteer service in Red Cross or other organizations, community work such as outreach during the pandemic, and awards you have received in your cover letter and resume. Doing so will increase your chance of getting hired.
Should You Work for a Nonprofit?
Working in a nonprofit is something you should be proud of because it's an applaudable endeavor. You are making a difference by contributing to the community and promoting positive change.
Nonprofit can still have pros and cons like many other careers. Jobs in the nonprofit can be varied and diverse like any other job in the private sector. However, suppose your goal in life is to make a difference in the lives of people in your community. In that case, you can continue your path to a full-time nonprofit career.
It's also essential to think about your passion, interests, and the industry you want to influence. You can evaluate your skills and align them to your desire and interests. This way, working in a nonprofit will help you improve your professional skillset and give you fulfillment and a positive impact on your career.
There are many people in Facebook and Linkedin groups you can connect with to better assess your conditions before joining a nonprofit organization. At nonprofits, skilled grant writers and marketers are also in demand.