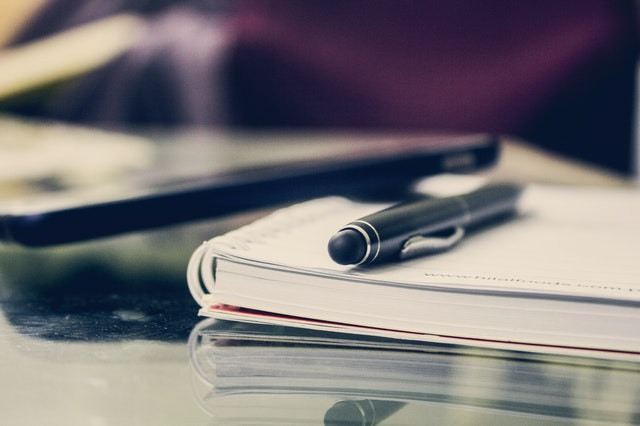 Research Proposal - What Does It Mean?
In a students' academic life, a research proposal is a fundamental piece of information work that involves planning, in-depth research, questions from different perspectives, and a range of resources to investigate a research problem, be it social, corporate, or any other. Theoretically speaking, a research proposal creates a path to the proposed research project. Research proposals are the process of unleashing theoretical frameworks and concepts in different scenarios, offering a glimpse of a student's social and academic experiences.
In some proposals, students conduct a detailed cost-benefit analysis (CBA) to persuade the audience towards the significance of an event or problem picked for further investigation. Generally, undergraduate students use plentiful information to plan and write a university project. The process would include laying out the rationale, describing and justifying the methods, and highlighting the proposed project's significance.
Purpose Of a Research Proposal
A research proposal aims to convince why a study is worth it. Undergraduate students heap up an assortment of resources by reading specific information to identify and present a researchable question or problem. Undergraduate students would discuss feasibility and need to conduct information work, which can significantly contribute to the existing knowledge database around their chosen area.
Let us unfold two essential points that can be extremely helpful as you try to pinpoint the purpose of your research:
Identify a problem, raise questions, shortlist credible resources, and write a justifiable plan to reach a comprehensive conclusion;
Prepare information work that is valuable for your audience.
As an undergraduate student, you should be competent in identifying a problem, aligning the resources for information work, and addressing untapped or under-researched questions. For further comprehension, let us take the example of COVID-19 and its poisonous impact on different operational activities within an organization. Undergraduate students could write a proposal about "The Impact of COVID-19 and Shifting Paradigms in a Workplace Environment".
If you look closely, you will observe that the two events, namely COVID-19 and the workplace environment, relate to each other. Due to its recent outbreak, COVID-19 is an unfamiliar phenomenon for corporations worldwide, while shifting paradigms play a vital mediating role. This concise statement can make your professor's eyes sparkle since the proposal promises to address a problem or question that requires information work, which is scarce in the existing literature.
Ideal Length Of a Research Proposal
Nonetheless, an essential question that arises in every student's mind is "how to write a proposal?" It is necessary to determine the length of a proposal to plan and search for information accordingly. For an undergraduate student, the size of the research proposal varies with the requirements of universities. As a thumb-rule, an undergraduate research proposal should be 4-6 pages long with double-spaced line spacing. The specified page limit does not include the list of references, figures, tables, or any other add-ons.
Undergraduate students must understand that an undergraduate research proposal is a sketch of what you will investigate and explore in your final research. It should not reveal all the information pre-handily to the audience. In such experiences, the audience would remain uninterested in the final research project. Proposals mean to capture the attention of audiences prematurely and create momentum for the final work.
The research proposals feature different segments. Still, undergraduate students should utilize the allocated length of smartly to fulfill their purpose. When it comes to length, never confuse a research paper with a proposal. Students are strictly recommended to refer to the research paper example to recognize the difference while writing a research proposal.
Students must pay attention to the paper's length and style for complete adherence to the basic requirements while writing for academic purposes. Any disparity could result in total rejection of work, which is not a pleasant experience for undergraduate students. Stressing again, the page lengths are not specific and vary with the university requirements. Said that the average size of an undergraduate application remains between 4-6 pages maximum.
Types Of Research Proposals
Solicited
It is now crucial for undergraduate students to understand the types of research proposals presented to the audience. First, the solicited proposals are one that students have to carry out as a mandatory step along their academic career path. For example, your research proposal during the summer session in university is a solicited one. Your professor/s would ask you to create a proposal containing a list of problems, events, and questions worthy of time and effort.
Once your application draws approval, students or researchers could embark on the information work by gathering resources and studying the problem area. Solicited proposals are commonly identical to undergraduate programs. The Request for Proposals (RFPs) is part of the process if a student intends to submit a solicited proposal to the audience.
Unsolicited
On the contrary, an unsolicited proposal is one that the researcher voluntarily sends to persuade the audience towards an area of study. Unsolicited proposals are not mandatory; students send the proposals to articulate areas of problems, involved events, and questions that research would be addressing in later stages. Through unsolicited proposals, audiences could read specific research provisions and create a premature image of the outcomes. In the academic domain, the use of unsolicited proposals is rare to find.
Since the process is predefined and the primary focus is to identify a niche for the area of study, the solicited approach dominates. Unsolicited proposals are most frequent in the corporate sector. Nonetheless, students must understand the difference between solicited and unsolicited proposals while working within an academic boundary.
What Is The Format of An Undergraduate Research Proposal?
The structure of a proposal serves as a bridge that interconnects the journey to explore problems and events related to a particular area of study. Students must understand that proposals are more professional in representation. Unlike essays, a proposal does not allow a student to modify the roadmap according to preferences. Instead, students are more confined to a particular structure that requires strict compliance to accomplish the objective of persuasion. If you want to impress your professor, you should maintain a complete flow between each section.
An irregularity or absence of logic would prompt your professor to tear the work into half in seconds. Remember, proposals are the first impression that holds a lasting impact on the audience. In simple words, you need to ensure that audiences experience a smooth walkthrough while reading from the start and find the application of relevant concepts where it is necessary. To make it easy for you to understand, we aligned each component sequentially so you can create the required impression in front of your professor.
Title Page
The story starts from here. A professional proposal's title page contains necessary details about the subject, student, and related aspects that can help your idea stand out. The title page varies with the instructed guidelines provided by your professor. For example, if instructions require you to make it APA style paper, your title page will look one way.
Similarly, some universities focus on a Harvard style of paper that has another title page.
Regardless of the selected style, your title page must contain necessary details for your professor to differentiate while reviewing the information work.
Abstract/Summary
The abstract is the first section that encloses the full work of 4-6 pages into standard 150 words. In your thesis program, the abstract is a mandatory section that the professor would use to extract an educated idea about your proposed research project's direction and rationale. Ideally, the researchers address the abstract to incorporate all the necessary details, from introduction to conclusion.
The abstract must be a perfect blend of the miniature of each component. Ideally, it starts with an introductory sentence following the description and application of the research problem, objectives, and methods, and closing with a clear rationale. Remember not to overload abstract with too much information otherwise, as it would defeat your proposed research project's purpose besides eating into your valuable time.
Background And Introduction
An introduction can be a make-or-break chapter for your application. An impressive and comprehensive introduction would enlighten the reader at an early stage. Disclaimer, if your professor finds that the introduction unconnected or least persuasive, your rejection is just a wink away. Your introduction should touch on the core problem and focus on the event briefly. Introducing a few studies to create a concrete foundation is a smarter approach for students that makes your introduction stand apart. You should limit the introduction to 20% of the total word count.
Methods And Approach
Your methodology section makes for the foundation of research full of the description and justification of key methods. Notify that your methodology section has a specific and significant cohesion that you must maintain to reach rationality. Any inconsistency would steal the relevance from the outcomes of research immediately. Layout all the methods that you have picked for the proposed project, and do not forget to explain why you have dropped other alternatives. For example, if you go with a qualitative approach, justify why you think a quantitative approach does not serve the purpose.
Applicant's Preparation
The applicant's preparation is one of the core components of the application for an undergraduate research proposal. In most scenarios, applicants gather resources and construct information work without reading specific and adequate materials in the study area. As a result, you set your application up for a possible rejection. A student must do the homework and prepare for any question that the professor may put forth. The applicant's preparation shows dedication and motivation towards the proposed topic, which pushes the audience to invest in the proposed research project.
Conclusion
Students are not mostly adept at writing a conclusion, or they have a wrong impression of it. They might feel that summarizing the things would suffice. Professors would identify such gaps quickly in conclusion, and it may drive them into rejection. Students should ideally:
Summarize key points of their plan;
Exhibit the value of the project for a particular segment, society, or academic/industrial practitioners to creating a final impression;
Specify the anticipated challenges while completing the research in the latter stages once the proposed idea is accepted.
References
An undergraduate research proposal's last page is reserved for the bibliography or detailed references (unless an appendix is to be there). The references contain all essential details, including authors' names, titles, publishers, volume numbers (for journal articles), URLs that correspond to the in-text or narrative citations in your text. Remember, references are necessary components in academic research. An educational piece of writing without reference is subject to plagiarism and intellectual property theft. With this in mind, you should learn the art of information skimming and acquire credible resources to complete your study with academic compliances.
Figures, Charts, And Images
You can beef up your evidence and application by adding relevant stats and charts (if possible). Well-placed charts and diagrams in your document may immediately catch your professor's attention and add to the prospects of your success. It would help if you used statistical insights into the pictures, informative matrix tables, and related tools of graphical representation to make your information work more relevant and comprehending in nature. Remember, figures, charts, and images are not part of your word count and counted as additional material for support purposes.
Budget
The final inclusion in the undergraduate research application is budget. The budget is a tabular presentation of all the expenses to bear as you proceed with your proposed study. It is your responsibility as a professional to incorporate the costs of performing research. The budget needs to be justifiable. If you think the budget exceeds the maximum upper limit, try to reconsider your choice of methods so you can adapt your preferences to the time and budget constraints.
Why Do Research Proposals Get Rejected?
Arguably, one cannot ascertain the reason behind rejection. Sometimes, your professor's bad mood may combine with a silly error upfront to draw a rejection right away. Normally, your failure might be attributable to your preoccupation with other activities resulting in unwanted distractions, your inability to keep up with the deadline, choosing a poor topic, and missing some key parts of instructions.
Missing The Deadline
One of the reasons is missing the deadlines. While studying into an undergraduate program at any university, discipline is a primary professional component under development. Students should ensure their compliance with deadlines to achieve each milestone throughout their academic tenure. Missing a deadline is one reason for proposal rejection during summers; since students are indulged in holidays or meetings end through odd jobs. Regardless of your committed schedule, you should respect your deadlines if you want your professor to respect your work.
Poor Choice Of Topic
The second reason is the inappropriate selection of a topic, which sets your proposal up for an imminent failure. Your instructor or professor wants to make sure that your proposed idea is worthy of time and effort. The topic of your proposal should make a convincing case. If it is something already well-researched or not worthwhile in any way, you are most likely on the road to rejection.
Overlooking Or Miscomprehension The Instructions
Another common reason for the rejection of proposals is the lack of adherence to the guidelines. Make sure that you wade through the guidelines before you finally embark on your undergraduate research proposal. The guidelines include format, length, the content of the proposal, and all other essential specifications. Make sure that you have not missed any single point, as it might trigger the red flag.
Lastly, some external factors for rejection include unrealistic budgets, minimal value against the project's cost, and a high probability of researcher prejudices while conducting an investigation. As an emerging professional and undergraduate student, you must focus on the smart allocation of resources, write a value that justifies the cost, and avoid any possible biases while presenting the information work. Besides, do not let your summer activities mess with the quality of your proposal.
We hope if you follow all these tips, you are on your way to pull off a go-ahead in the first go!