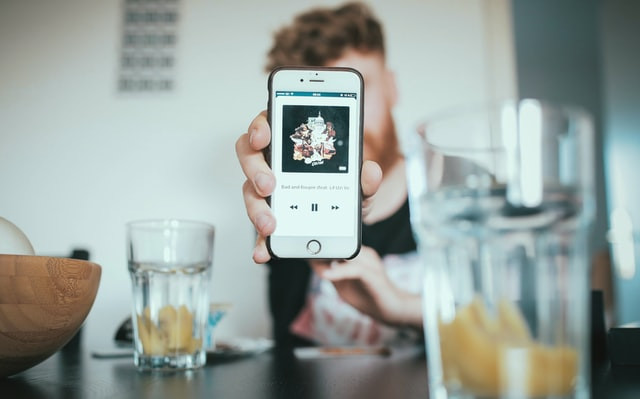 Self-discipline is a hard thing to develop, so you may need some extra help if you're aiming to achieve something outstanding. No matter how ambitious your goal is — reading at least one book a month, regularly practicing a foreign language, or just doing sports on a daily basis — sometimes it's a useful tool that can be a dealbreaker. Here's the list of apps that can prevent you from self-sabotaging during your path to perfection. 
HabitBull
This app provides you with a habit tracking in a very visual way. It's easy to understand and use because it displays your routine as a chain that breaks every time you fail to stick to your habit. There's also a built-in supportive community in case you need a company to feel more confident, as well as inspiring quotes encouraging you to stay committed to your awesome goals. So, this app comes in handy for creating good habits, no matter how regular they are — either it's daily researches related to your thesis or just an hour per week of polishing up your writing skills. 
Habitify
This app presents itself as the minimal and data-driven tool, which really says it all. There's nothing extra in it, so you wouldn't be distracted from your goals. Every part of Habitify, every progress graph, each piece of content in it, is useful and as detailed as really needed. It's pretty much perfect for busy people not willing to waste too much time on organizing processes. Also, creating healthy habits with it feels almost futuristic because Habitify is available on multiple platforms from Android to watchOS. 
StickK
What happens when behavioral economists at the prestigious Yale University decides to develop a self discipline app? StickK is the answer! This app helps you create a commitment and — well, you know — stick to it. The main point is that you can network with other goal-setters and even bet money on your success, which can dramatically increase your chances of reaching a goal.
Habitshare
You probably know these people who are posting about their goals online just to keep themselves motivated. They create an additional reason to stick to their commitment by telling others about it, which can be a good strategy. No one wants to feel ashamed for failed promises made in public, right? If you're brave enough for this way of managing your goals, you should try Habitshare. It's not just a habit tracker but also a kind of social network. You can connect with your friends withing this app and motivate each other while making your way to perfection. 
Habitica
This one is usually called one of the best habit tracking apps, for a reason. You don't actually think of how to be more productive while using it because Habitica feels more like a game. So, yes, you're getting rewards, experience points, even in-game loots for every goal achieved. There are not only benefits but also punishments, just like in a real RPG. This app is very exciting to use and it knows how to make you do your routines without feeling annoyed. For geeks and gamers — this is a must-try.