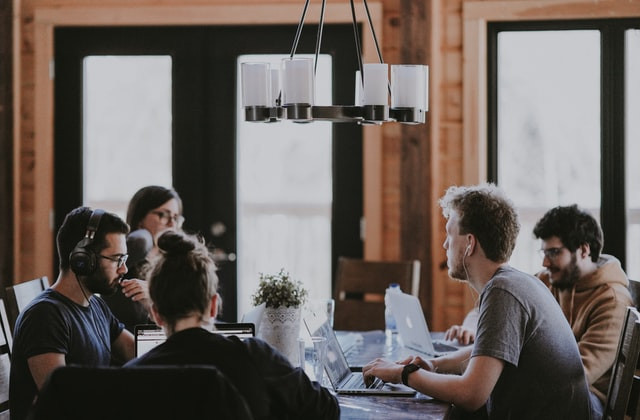 Whether you study at high school, college, or university, there comes a time when you encounter slackers when doing team projects. And while you may be fully aware of how to work on the assignment, you may be clueless about how to deal with lazy team members. Worry not! The group work's peer evaluations don't have to suffer from this. We've got you covered.
Here are all the essential tips on fighting slackers in group projects, tested and proven to be effective in real life.
Focus on Open Communication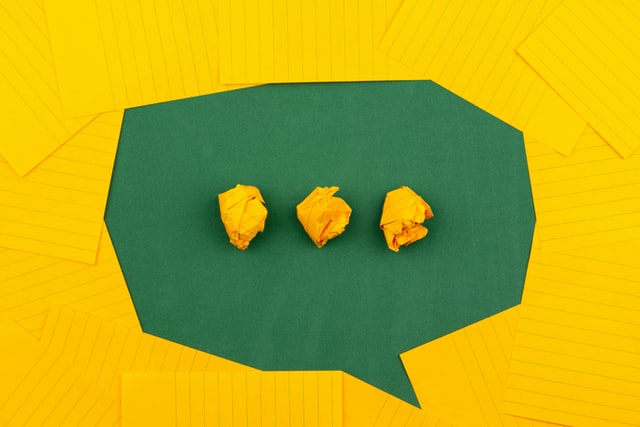 Group dynamics are crucial for successful teamwork. However, communication at times is the most challenging part when it comes to group projects with slackers. No matter how annoying slackers may be, remember that you're a team, and work ethic is a priority.
Here is what you can do to build contact even with the laziest groupmates:
Find Out the Reasons Behind Slacking. Every person experiences a lack of motivation every now and then. If possible, try to connect with the students who attempt slacking and figure out why they are doing so. Finding an approach to a fellow teammate may help resolve the problem affecting the group work. Showing why the project is important is a good place to start.
Ensure That Team Communication is Clear and Concise.Slackers are not always the bad guys". Sometimes, they are just students who don't understand what's going on with the project and what their task is. If you are a project manager, make sure you give out clear instructions, set specific deadlines, and keep all members involved in group work. Pay extra attention to those who are slacking and let them know you are ready to help.
Offer Help and Advice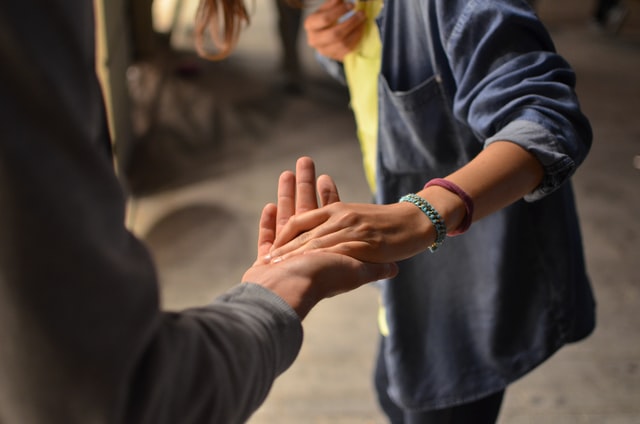 When dealing with slackers as team members, you have to be patient and wise. For example, you may need to repeat the explanation more than three times or assign extra time for the person to perform the task. However, don't do the groupmates share of the work unless they refuse to participate completely.
Remember that communication is key, and try to be available for your teammates when they need your help. A group meeting at least once a week (depending on your project timeline) is a great practice to assure the slacker is on the same page with the rest of the group.
Implement Project Management Tools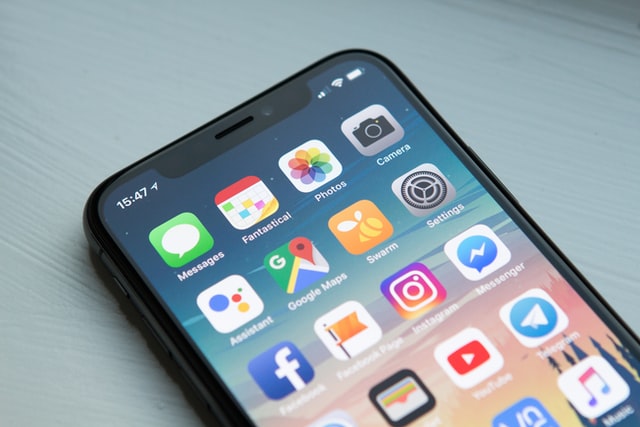 Often when dealing with slackers, having a group meeting is not enough to get the job done. Luckily, these days every project manager has a variety of digital tools that offer assistance. Here is a list of software that college students and other people involved in group work will appreciate:
Google Docs. This online platform allows you and your teammates to edit files simultaneously from different accounts. It also lets you see who updated the file. This way, you can track how every group member is carrying their own weight of the workload.
Miro.This is a visual team collaboration platform that is simply perfect for inspiring and motivating even the laziest teammates!
Slack. Ironically, Slack is one of the top tools to help you fight slacking. It is a convenient messenger where you can add multiple workplaces and create channels for an improved workflow.
Trello. This software allows users to create cards and arrange them in the most convenient way. It is visual, efficient, and intuitive. And, what's more, it will help you resolve the slacking issue!
Figma.This app is best for projects that require design and prototypes and brings team collaboration to a whole new level!
Agree on Mutually Beneficial Terms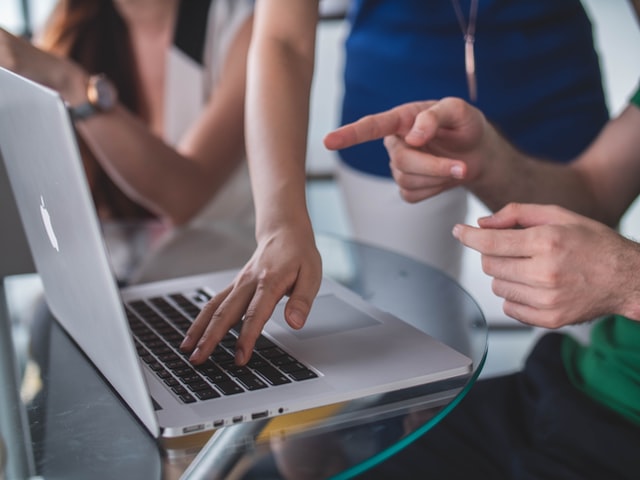 Sometimes, despite all your efforts, a slacker won't find the motivation to actively participate in the project. However, you could still try to make a deal from which both sides would benefit. Here are the errands that could be run by the team member who is reluctant to do the assignment:
Booking the space for group meetings;
Making sure you have snacks and drinks during long brainstorming sessions;
Getting the study materials you need from the library;
This way, you will get the slacker to do at least some extra work in favor of the team.
Address the Issue to the Teacher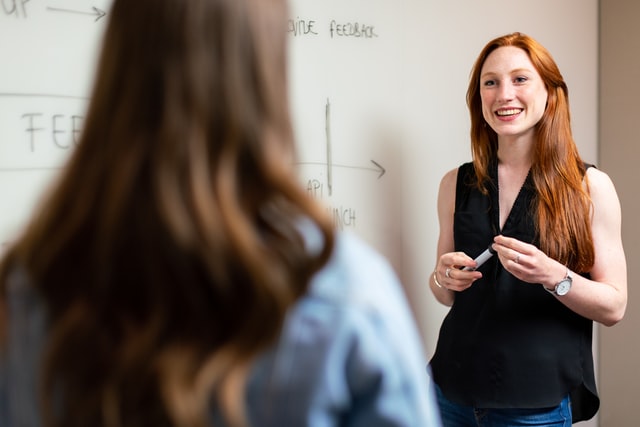 Although dealing with slacking is a part of the skills group work teaches students, there are cases when contacting your prof is a necessity. These include situations when:
There is no way to reach out to your group member;
You are halfway to the deadline, and the student is refusing to participate;
Your teammates are constantly failing to deliver their project parts.
Your prof may try to talk to the slacker, but even such conversations don't always bear fruit. After all the efforts, your teacher may suggest you leave out the slacker from the project and continue the teamwork as a smaller group. This may be devastating, as you and your team members will get a larger share of the work, having wasted time on resolving the slacking issue.
Even if it is the first time you encounter such a situation, don't panic about the group evaluation just yet. Most likely, you still have enough time to finalize the project and get a good grade. Besides, it will be a valuable experience, preparing you for the real world.
Turn to Professional Homework Help
Suppose person A is on sick-leave, person B experiences technical difficulties, while person C can't attend a group meeting (slacking, as always). Anything can happen in real life, so don't leave the assignment for the last week not to disappoint your prof!
If you understand that the deadline is close and your group has no chance of delivering the task on time, homework help services, such as Studybay, can offer a solution.
Over the years, our experts have helped over 3 million students who have completed their homework, term papers, business plans, translations, theses, dissertations, tests, and research to perfection. We are ready to assist you at any stage of the work, up to the structuring of research materials, editorial control, and the selection of data necessary for writing the work.
Summary
Dealing with slackers can be tough, and you don't have to do it on your own. Here is an overview of the sources you can rely on when trying to fight slacking during a group project:
use this guide for an effective strategy against slackers;
turn to your peers – your profs will offer qualified advice;
ask for professional help on specialized services, such as Studybay;
bond with your teammates and share the amount of work that you have fairly;
use digital tools to simplify your working process.
We wish you stress-free and productive group projects!