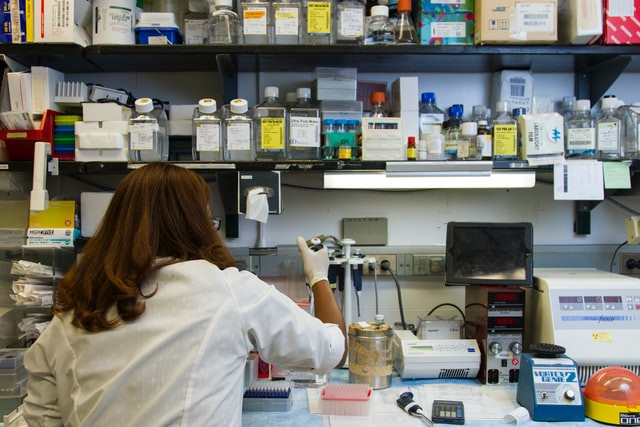 Know What a Lab Report Is
A lab paper is known as one of the most essential scientific reports ever to exist. As its name suggests, a lab report is a detailed document prepared by scientists. It describes every single detail of the experiment. Once you're done with the details, you will find an in-depth analysis of the experiment results. With these results' help, scientists can conduct research based on their hypotheses and make valuable discoveries. It is the best way to find out whether a scientific concept sits right, or there might be more to it.
Students often conduct scientific experiments under the supervision of their instructors. It is done to demonstrate an already proven concept of science. Imagine looking at a reaction that proves your favorite theory true! Students must be head over heels for experiments and lab research papers if this was the case for most of us!
Before You Write, Understand The Report
Students begin working on such writings and assignments without understanding. It can cause confusion and delays in submission. Most college students tend to miss out on their deadlines, as well. It's a risky little game to leave your writing assignment till the very end to understand it better. Your peers can't help you if you don't help yourself!
When you begin working on a science assignment, ask yourself:
Why are you working on it?
What is the purpose of this writing?
What do the results tell you which is relevant to the world today?
Are you interested in the experiment?
What are you learning out of it?
And of course, most students do think about the grade. Other than these questions, a new science student must know why scientists hold scientific assignments dearer than their family members.
Reasons to Work on Lab Assignments
Students often neglect the importance of scientific writings. They treat them like casual writing assignments. If they knew why scientists take days to prepare an entirely written science assignment, they would never do so!
A science paper is written because it provides details and clarity. Knowing the details of the experiment procedure, a scientist can easily identify the necessary steps involved and problems at each stage. When you replicate the experiment later on, you can counter these problems in a better way. You can even view a sample lab report to understand its importance better.
Science writings are crucial for your grade. They contribute to a significant percentage of your overall grade; if one assignment you cannot take for granted in university is your science paper. Even if you don't feel its importance as a scientist yet, you must realize how essential it is for you as a new student to build your academic percentage.
Steps to Take Before Drafting Your Lab Report Sample
The first thing a science student should consider is proper background research on an experiment. You can design an experiment without knowing its background. Once your research is complete, you can move on to the plan of action.
When you're about to experiment, make sure you seek guidance from your instructor. Safety comes first! Reactions can be harmful, and some might even go wrong. It is imperative that you take precautionary measures.
Start a Lab Report
Record Data
Make sure that you write everything. You need to plan every little thing out for your report. Decide which details go in which paragraph. Make sure you focus on the data and record it with open eyes. If you get a single numerical value wrong or miss out on one step, your paper becomes useless. You can seek the help of your science research partner in conducting the experiment and recording details simultaneously.
Keep the Audience of Your Work In Consideration
Next, you need to decide the format you will work with before you prepare your draft. It should be easy to read and organize your data. The format needs to be simple as science reports aren't limited to your instructor. Think beyond that. Papers are read by people all around the world.
It becomes relatively easy if your teacher gives the format in the instructions for the assignment. If not, you have a choice. You can find a suitable lab report format online. Once you decide which format to work with, you can start putting in your research's information and results to see how the actual one might turn out.
Different Types of Lab Reports
Like every other university assignment, reports come in a variety of formats and types too. It might be a bit frustrating for students, in the beginning, to understand which type fits best for their assignments. But you will be guided by your instructors in the front, so worry about more important things!
In some research papers, you will only work with numbers, stating results, and analyzing them. In others, a detailed procedure and materials used for the experiment become crucial for your assignment.
Making Identification Easier
To make the identification more comfortable for you, we have a small guide for you to familiarize yourself with these types.
Lab reports with a limited scope. They are conducted in an artificial environment and have a simple format to follow, such as APA. You can find a suitable apa format example online for your convenience. These papers revolve around a well-written abstract, summary, procedure paragraphs, result work, analysis of results, conclusions drawn out from the results and reactions, and references.
Project reports are another unique type of science reports. They cover a broader perspective. They provide information about the experimental design that a scientist follows and comes up with solutions for the problems. It often deviates its focus from an experiment to improved designs and concepts for the future.
Components Of a Lab Report
A scientific report comprises some critical components that cannot be overlooked. Each part plays a crucial role in turning science writing into an informative piece of writing that it should be. These parts turn the report into an organized and detailed writing piece that is easier for the audience to read. It keeps the audience interested and prevents the report from being boring.
Such long, informative papers usually repel the audience. It is only because of the help of these components that people continue reading research. It makes each part of a report well-structured and tells people what they're reading about through a heading. Each part should be placed in the proper order; otherwise, there is no point in even following a format of report structure. It becomes a narrative essay, just a bit too boring.
Title Page
Usually, scientific writings don't include title pages. It is solely for students. It enables your teacher to identify the work as your writing. It is not a complicated task at all! You have to mention the details in the right way. Follow the given order to make sure you don't make any such mistakes.
The topic of the experiment.
Mention your name if it was a solo report, otherwise mention your teammates' names as well.
Move onto your professor's name.
Mention the date when you started the research work.
Mention the date for submission.
Not only will these details make it easier for your professor to identify your work, but it will also put your assignment in a more professional position. It will appear to be neat and organized.
Title
Your title is like the first impression of your work. If it doesn't mention your work's crux, then it won't attract the right people. But this doesn't mean you cram everything into a title heading. It would help if you kept it brief and concise. Avoid going beyond six to seven words for a title. Your title should be well written without grammatical errors. It must convey the idea of your research well enough to make it clear. Try to avoid starting your title with articles. Use the keywords of your science experiment to ensure the title conveys what is in writing.
Introduction
Write an interesting abstract. Try to be brief and introduce your audience to the topic of the report. Provide some background information. Then you can move on to introducing the purpose of scientific writing to your readers in the abstract. Once the purpose is complete, convey your experiment's hypothesis as your entire work and results are just conducted to see whether it is true or not.
Don't overload your introductory paragraph. It isn't supposed to conduct any details. An abstract is brief and straightforward. Don't waste words here, or you'll regret it later on if your instructor has a word limit. You can't go around editing your entire written work to adjust words, be careful from the beginning.
Mention Materials As Well
It might not feel important, but you must always mention the materials you used in your experiment. It keeps a proper check and record of the items you have been using and their reactions with other materials. It will help you identify substitutes for the future. If you need more guidance on how to write about materials, you can find a lab report example online to see how the content is organized, especially the materials section.
State The Method In Detail
You have to include everything in this step. Yes, everything. You can't leave out a single detail. Prepare the method section as if you're preparing an instruction manual for someone. Note everything down step by step and link it well. It will allow future scientists to easily replicate your experiment and enable you to make changes in certain steps yourself if required.
Record your data
The next step is to record your data and represent it in the form of graphs and tables. You need to provide explanations for your data. It is not just data after you obtain results. The data also includes the number of chemicals and equipment you have used during the experiment. Keeping track of your data will also allow you to see the experiment's relevance in today's era and link it to the older times if you're replicating a scientist's experiment. You will realize how a slight change in the amount of material or an altered step can significantly change the final results.
Results Are Here
It's time to state your results. All that hard work was to get to this step! You must write down all the results you obtained in the form of tables and graphs to make it easier for readers to identify a pattern. Explain results in the form of written statements as well. It is because some readers find it difficult to work with numbers.
Time For a Discussion
Once you get your results, it is time to analyze them and discuss them properly. A discussion allows you to identify your mistakes in the experiment and alter them in the future. You can also work on turning the numerical data you got based on facts into an explanation for whether your hypothesis was accepted or not. If not, then state the reasons for it.
You can also mention a few ways you think you can change the experiment and why it would have led to better results and conclusions. A discussion is an open field for you; you can discuss anything related to the experiment here.
Conclusions
Derive conclusions based on the factual data you collected and the interpretation of your results. A conclusion narrows down the focus to your hypothesis. If it turned out to be true, you could work on reasons for it to be true, if not, then work on another experiment after stating why the results didn't come out as desired! Try to summarize everything in this one paragraph.
Figures And Graphs
Graphs and figures will add to making your results, materials used, data, interpretations, all kinds of numerical values more organized. It would help if you labeled your graphs and figures correctly with an excellent caption to tell them what the graph or figure represents. Provide headings in bold to make it more clear. Use clear fonts for graphs and tables as readers focus a lot on these little values.
When you're preparing your graph, make sure you care about the values you put on both your axis. Use the X-axis for your independent variable, which doesn't depend on any other factors. Use Y-axis for your dependent variable, which relies on the factors you change in your experiment to gain results. Also, ensure that the figures you insert in your assignment are clear. Blur figures are useless and will immediately cause the readers to look at other writings.
References
If you are researching from scratch, then there is no need to cite any references. However, if you have started your lab report and based it on some famous scientist's theory, you must've conducted sufficient research to prepare your assignment. If so, then you need to cite references correctly. You have to mention the source, the author, the date, publishing time, the publisher's name, and any other information you have to show its authenticity. If the reference is in APA format, you can view an apa format example and start your work!
Start a Lab Report
The best way to start a report is with a well-written abstract, which provides your readers with background knowledge of the topic. You can find multiple samples to learn how to write an abstract that narrows down to a strong introduction.
Once you learn how to start your report, you are good to go! The flow of writing the rest of the paper will come automatically!