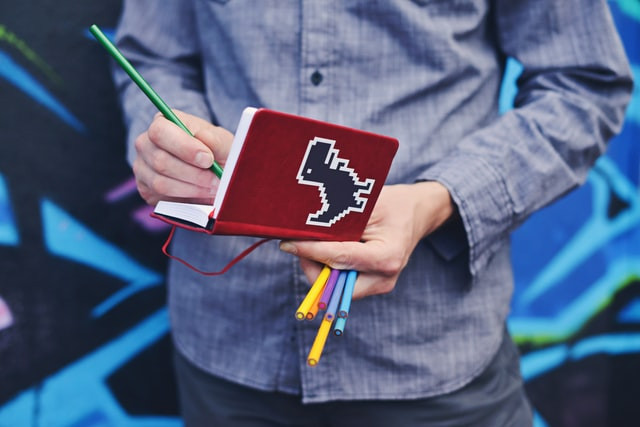 Observation reports can be quite daunting. People dread even the thought of writing an observation paper, let alone doing it. However, it is in your hands to pick an interesting and thought-provoking topic. This type of report requires you to observe people, places, and things along with brushing up your writing and editing skills. Similar to other forms of essays, there are specific steps you need to follow. These steps will ensure that report writing becomes more comfortable for you.
The Task at Hand
First and foremost, understand the nature and demands of how to write an observation report, as it is crucial to the success of your task. Then, deploy your observational skills to craft an impactful observation paper. Observing encompasses more than merely seeing and hearing; it involves utilizing all five senses for data collection.
It will include watching scenarios, feeling sensations, listening to sounds, hearing information, and even tasting if it applies. Observe how everything relates to each other and makes sense. You need to dig out background information about the gestalt experience and all the processes involved.
Your observational report can be based on a myriad of topics, from a chemical process to an everyday item in your room, or even the evolution of a seed. It is only after understanding the task that you can find a way to move forward. Only then can you find out what you find interesting. It's pivotal to grasp the essence of the task at hand to pave the way forward and discern what piques your interest, as engaging topics fuel your learning curve, while mundane ones can stagnate your progress.
The Observation Time-frame
Another thing to be concerned about is the timeframe of the observation. Some observation report projects can take up to several months, whereas others might last for only a day. The key to success is to figure out this timespan and schedule this research paper around it. For instance, if you are researching a growing plant, you will have to regularly check up on it. Without knowing the timeframe, utilizing the resources optimally is not possible.
Techniques for Recording Observation
When writing an observation report, there are various methods you can use for gathering data, but some of the significant ones are listed below:
The Observation Notes
Make a habit of taking field notes. Jot down any changes that you might notice during the time frame you are screening. Write down your observations and impressions. You will be surprised at finding out how easily you can forget little details. This way, you can complete your observation report with the help of information gathered at each step. It is way more effective than just making some conclusive observations at the end.
The Pictures
Making your report presentable is crucial while learning how to write it. Pictures can enhance your notes and support your analysis with concrete proof. It also is an ideal way to engage the users. With technological advances, there are several ways to utilize this feature. You can get creative and use time-lapse, zoom in or zoom out, make collages. The possibilities are endless! If you are skilled enough, editing skills like photoshopping can take your observation report to the next level. Never underestimate the power of an image. After all, a picture is worth a thousand words.
Video and Audio Recordings
Utilizing videos and audio recordings is an effective strategy to capture and preserve critical details when compiling observation reports. You have no need to get in the hassle to take out your notebook and pen. Often, while trying to jot down points, you can miss out on small significant details of the scenario going on. This is eliminated while recording a video and there is no chance of skipping on an essential element. Also, you have concrete evidence to back your point. It can help you gather additional insights during this research. With that said, you have to take the consent of the participants beforehand.
Begin the Observation
Since your job is to observe, you have to make a research study on the data collected by careful observation, key findings, and the interpretation of the results. While writing, there are a couple of things you need to do:
Begin with an in-depth plan about the object you will be observing—also, the location where you will be conducting it and the methodology used throughout the process;
Never forget to search for the meaning behind the actions that you observed.
You should have a clear idea if this requires covert or overt behavior in the observation plan and take consent accordingly
Example:
Suppose that you are observing a small group of disabled people. You will be honing and learning their skills. The blind ones are maybe learning the right way to do a body massage. Deaf people are using their hearing ability to learn how to cook via audio recipes. Ask yourself what this scene represents? What does it relate to? What is going on? This can be considered your reflection in this process. This interpretation will be used in the report later.
Writing Your Observation Report
Once the data gathering process is over, the time has come to sit down and craft your observation report. Adhering to the correct observation reports format is crucial in presenting your findings clearly and effectively. Follow the template below:
Introduction
This part, as the name suggests, requires you to shed light on the subject. Mention the main points that you observed. The place where you made these observations, the time you made these. Also, explain the reason behind choosing that particular topic. This paragraph is the first piece of content the reader will go through. Give the reader a taste of what your report is about. Make it concise yet engaging. It is your chance to grasp their attention. Also, make sure you conclude the first paragraph with a thesis statement. Establishing your case is an excellent way to start.
Body
The body of your report will help form the understanding of the readers and create their knowledge base. They did not get the opportunity to witness the situation first-hand.
The description paragraph in this report is quite similar to that of a news report. The right approach to go about it systematically is to answer the 5 W's and 1 H of reporting. These include who, what, when, where, why, and how. You have to be careful while using past tense and present tense.
To write the body, make sure that you are highlighting three main points. These points have to be supported with enough evidence. This way, you will be bringing credibility to your work. Treat every paragraph as a mini-essay. Introduce a new sentence. Back it up using strong arguments and close each section with a concluding statement. Also, make sure that all these paragraphs are coherent and make sense with the thesis statement.
Conclusion
This will be the last paragraph of your report. Reinforce the main idea behind your observation. Follow up by stating the report's highlights in your own words and conclude the data gathered in the initial stages. The reader should be able to walk away with some new knowledge regarding your study. End this by explaining the importance of this project and what you aim to do with it.
The Observational Kit
For mastering the skill of writing effective observation reports, construct yourself a toolkit tailored for observational tasks, ensuring that you have all the essential tools nearby. Building this kit will aid you in efficiently writing observations, allowing seamless documentation of any situation, which is crucial for crafting a substantial observational report.
The contents of this kit depend entirely on you and the nature of your project. For traditional documentation, ensure that you have a voice recorder, video camera, notebook, a pen, and a phone. Having a teammate on hand is also beneficial if possible. This approach ensures you are always prepared to start documenting spontaneously, capturing essential details effectively, even if the situation arises unexpectedly.
By assembling this toolkit, you optimize your preparedness, ensuring every observation is insightful, relevant, and well-recorded, making the process of writing your observational report more streamlined and comprehensive.
Always Take Evidence
For arguing your observations, this part holds immense significance. Especially if you are noting down something that changes rapidly, such as body movements, while preparing your report, make sure you include evidence and samples of these changes. It can be a very robust form of communication with the audience. This not only serves as a robust form of communication with your audience but also enhances the overall observation writing example by creating a multisensory experience, which is an effective strategy to captivate your readers.
The critical advice here would be to make a draft and edit it properly. To score an A in high school, try to present your observations in a fun and unique way. Reading through pages and pages of a book report is not fun for anybody. Make the presentation colorful and attention-grabbing. Include interesting examples and let the pictures do the talking.
Do the Observation Report Yourself
The reason for the report is to observe the changes. It will require you to record the events. You will then be performing an analysis of whatever you have written.
If you use copied work, the chances are that you will be missing out on some critical insights that will, in turn, affect the quality of your paper. Plagiarized content is looked down upon in the realm of academia. You will face serious issues, and your content is most likely going to get rejected. So stay away from such activities and keep your writing 100% original. Also, always proofread your work.
Experiment and See What Happens
To glean useful meaning from the observations, you will have to experiment. During these, you will have to observe and take notes at every single step carefully. Every little or significant change will act as the climax of a movie, which must not be left out. Try to experiment in every possible way. This will require you to make external and internal modifications. Just have fun, and keep covering the aspects from which the experiment can be conducted.
Go out of your comfort zone. It is about observations and, most importantly, "thinking outside the box." If you want to write on a vegetable that is currently growing in your garden, observe it. Start taking notes regarding the appearance-related changes that occur at each step. See what happens when it rains or when you water the plant. The fun fact is that you would be capable of growing your organic veggies in a much effective way by the end of this content!
Interpretation and Analysis in Observation and Reporting
Always use theories while analyzing and interpreting. These theories are the ones that you mentioned in the introductory part of your written observation. In this way, you will be able to give the process at hand a larger context. So, what will you be analyzing? Remember the notes that you made while changes occurred. Take them out and start studying the noteworthy ones. Give your interpretations and keep connecting the dots to the theories to keep it formal, informative, and detailed.
Keep everything unfolded in this post in your mind so you can ace your report and give your professor a good reason to smile as they cast a glance at your paper. Remember, as in any other case, practice is critical here.