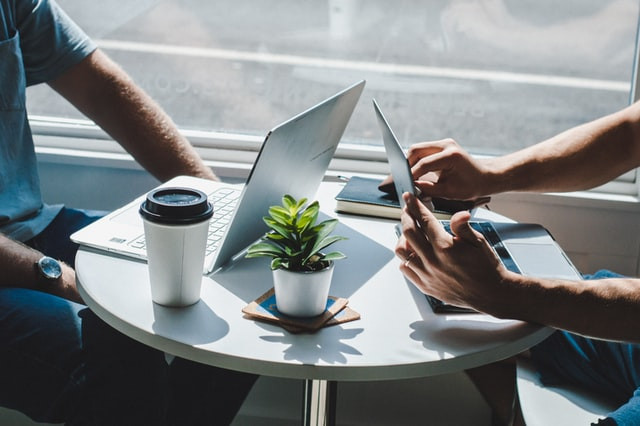 An interview report is a detailed document that outlines the interview. Professors normally ask students to write an interview report as a term assignment for polishing their communication skills. In the first paragraph, the report should have a description and the subject matter. Try to use strong vocabulary that appeals to the readers at once. Besides, it should compel them to start digging into it.
Prepare For the Interview
Being the interviewer, try to go into the room prepared. Ensure that you have proper command over all the topics to be addressed during the interview. Write a list of all the necessary questions, and memorize them before taking the interview. Choosing a good candidate for your interview might make or break your report, so be careful.
The interview process is not a complicated one, but if you enter the room without any prior knowledge, you are bound to get nervous and ruin the interview report.
Conduct a Background Research
You should first research the interviewee's background before starting. This will give you a better understanding of the candidate. Besides, you will find yourself in a more confident place than before.
Interview Questions
Try to use open-ended questions so that the person might get comfortable with them. These questions open up a person, and they might show personality traits that you mightn't expect. Let the candidate feel free to talk about their personal life, and let them open up.
Some example questions that might be good for an interview report are:
How do you manage your social life and your managerial responsibilities?
How would you describe yourself?
How would your ex subordinate describe you as a person?
Talk about your workplace behavior with your janitors.
These interview questions will help you get a good idea of how the person is, and you might feel confident in writing the interview report.
Rehearse the Interview
Practice makes a man perfect. Whenever you get ready for an interview, try to rehearse in front of a mirror. This will help you identify your mistakes. And you will have ample time to amend them.
It might also be beneficial to check for your note-taking speed before the interview. If you take too much time in writing down the interview, there is a big chance that you get left behind on the report. Ensure that you have decent writing speed, and try to make short sentences. Even a professional writer can sometimes fall back while recording a conversation on paper.
It is advisable to conduct a mock before you get on the actual interview. This will help you identify all the problems beforehand and make you more confident. The interviewer must be the smartest guy in the room. Try to keep calm and create a feasible environment in the room.
Keep The Materials Ready
Always keep your accessories ready for use. Having a notepad, pen, and a tape recorder might help with the interview report. This is to ensure that you don't miss out on any information. People who try to memorize the answers and write them later ruin their reports. Keeping a tape recorder is also crucial because you can easily access the information later on. It is also advisable to stay connected to the respondent even after the interview.
Moreover, having interviewee contact information is very important. You can quickly call them if any clarification is needed for the report.
After you are done with preparing your accessories for the interview, set the location of the interview. Choose quiet places with fewer people. Distractions might ruin your report and stress you even more. Try to factor out the nervousness by scoping the place before the interview. A familiar place will make you more comfortable.
Stay On Track
While conducting the interview, you must stay on the subject. Most students are tempted to diverge on other topics during the interview. This will take much time, and you won't have a benefit. Try to constraint your questions towards a specific topic. If you go off track, the interview might take up a lot of time. Staying on the topic will maximize your productive time and give you the perfect interview report.
Let's think of this in another way. If you get off track during the interview, you will have to write a longer report. Hence, it takes unnecessary time, and you will have to compromise your important commitments. On the other hand, a concise interview leads to a short and to-the-point report. Your professor can easily read it and give out remarks.
You must keep a clear head while writing the report and work in an optimal environment. Try to stay motivated throughout the interview-essay and minimize all the distractions. To have a productive writing process, keep your phone on silent. In most cases, students get distracted by their social media notifications, and they fail to produce a good report.
Outline of The Interview Report
It's high time to start outlining your paper. Make sure to keep the introduction concise. Avoid watering the report so that, at first, it should get the attention of an intended audience. Your professor has to check tons of reports, so try to keep it short. After the introduction, the body/discussion of the report comes next. This part is the heart of the report, and you must include the report pre-requisites for the evaluator to employ an informed decision.
Try to have a narrative writing style in your paper. Take a look at your interview notes and try to cover each response. Lastly, write an impressive conclusion paragraph. Make sure that this part of the report does not bring any new information to the table. Focus on re-igniting the previous information more comprehensively. An exemplary report follows a definite writing structure, and everything is clear to understand.
Work on the Format
After taking the notes, choose a format for your report. Using a specific format is very important when it comes to interviewing reports. Try to divide your notes into specific categories, such as:
Introduction;
Skills;
Workplace Behavior;
Family Members;
Personal Life;
Hobbies.
If you classify the information into subsections, it might be more comfortable for the reader to understand. There are hundreds of interview reports available on the internet. Pick out the sample that suits you the best and begin your writing. Following a format gives a clean outlook to your report and leaves no room for ambiguity.
Most professors specify the format that must be used. However, if you are given the liberty to choose your own, select the one that flows well with your writing skills.
Essentials For A Good Interview Report
A Good Structure
Outline all your work before starting with the report. This is to make sure that you divide all your work according to the professor's word limit. Include an introduction, body, and conclusion and allot the words wisely. For example, the introduction and conclusion must be 10% of the entire report. Don't overdo the word limit and try to stay on point.
Strong Vocabulary
Make sure that the answer format is easy to read on the report. Be simpler while writing facts as the complicated vocabulary leads to a bad interview report. You may use quotation marks to note down direct quotes by the respondent if needed. This gives an authentic touch to your report. Students that use fancy words overcomplicate their piece. Always remember that your professor prefers a report that is easy to understand.
Be A Good Listener
Try to be a good listener because an excellent report must include all the conversations accurately. Try to keep the interview-essay simple and use a narrative writing style. Your point of view is also important for the professor. Try to add your recommendations as well to make a unique interview report.