Originally published Jul 04, 2017, updated Feb 18, 2021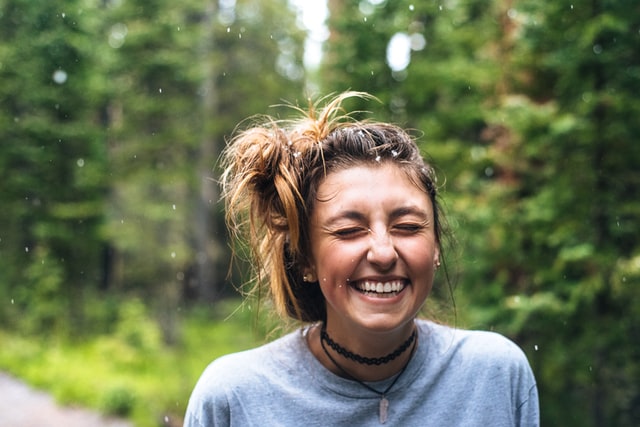 What Is an Anecdote? Definition
Anecdote is a folk genre, a short funny story, usually transmitted by word of mouth. Often anecdote is about an unexpected semantic resolution at the end that makes people laugh. This semantic resolution may be a play on words, different meanings of words, modern associations that require additional knowledge: social, literary, historical, geographical, etc. Anecdotes cover almost all spheres of human life. There are anecdotes about family life, politics, etc. In most cases the authors of anecdotes are unknown.
Parodic use, imitation of historical traditions, legends, essays, and so on can be the form of an anecdote. In the course of improvised semiotic transformations a text is born, causing catharsis and giving an aesthetic pleasure. Simplistically speaking, the anecdote is a verbal creativity of a child that emerges unconsciously.
There is a paradox or juxtaposition of incomparable in the basis of every anecdote. Humorous story is such a big joke, which has a plot, the culmination, and denouement, as in many theater plays. The story can also be composed of several combined jokes. Therefore, let's look at kinds of anecdote and learn how to write an anecdote.
Types of Anecdotes
Anecdotes can be of a literature kind (text), visual, mime (without words), and musical. They may also be long-term (eternal) and short-term. Anecdotes can be presented in an endless number of forms. For example, inspiring when they are told in order to inspire hope or other positive emotions.
In addition, every joke must have relevance and consonance. Visual jokes are different from pantomimes. When somebody shows a visual joke, they should describe the contents of a joke. For example, «Now I am going to tell you what has happened on a bus I was on». Pantomime is when an actor demonstrates a certain behavior without words: a drunk driver, a policeman, a king, etc. Musical jokes are presented in the musical design or represent reworked popular pop songs.
If you want to know how to create an anecdote, the first thing to remember is to read a lot and watch TV, as well as receive information from the internet, and other places. The basis of an anecdote is news, statements, and events. There are many examples of jokes with famous people, because they are always in public.
Let's see how to write an anecdote based on the latest news. For example, take some social activity as the basis for your anecdote, add a character that is completely incompatible to this social event, create a situation, and make a funny ending. The decoupling has to be unexpected. This is what makes an anecdote funny.
It might be difficult to create a funny anecdote from the first time, but don't stop and improve yourself. Soon you will start making not only funny stories from your life, but also will come up with various stories that were taken from your fantasy.
How to Write an Anecdote That Is Personal?
Writing a personal anecdote is a self-revealing process. Such anecdotes give a glimpse into your inner world, which is not always flattering. The purpose of a personal anecdote is to present a piece of writer's humanity to a reader so they could react and reflect upon. There can be various subjects for personal anecdotes: marriage, childhood, friendship, siblings, school days, love affairs, embarrassing moments, etc. Using a personal anecdote in an essay is a creative way to attract the attention of your readers. Below, there is a guide on how to write an anecdote.
Know the purpose.
Usually the use of an anecdote is a strategic move within a narrative essay. It is applied to make a point, to arouse a certain emotion, to introduce humor, etc. When you are choosing what story of your life you want to tell in your essay, make sure that this story corresponds with the reason. For example, if you are writing about how attentive you are to details, you don't need to tell a story how one day you went to school in your pajamas.
Collect the details.
Before creating an anecdote, on a piece of paper make a list of all the details you remember about that event. Ask yourself about what you heard, saw, tasted, felt, and touched. If the story happened outside tell about the weather. If the story occurred inside tell about the time of the day. Such details in anecdote can help a reader to imagine the 

incident 

better.
Get right to the point.
Don't use sentences to introduce an anecdote. Let the anecdote to stand out on its own. Use the elements of surprise and suspense to wave a reader on your side.
Write the way you talk.
The goal of an anecdote is to give a reader a glimpse into your personal world. Use conversational language instead of formal words. If you need to use big words, make sure they are not a part of a description, but a part of your story.
Finish with a discussion.
Conclude your story with a discussion why your narrative was important and what you have learned from it. This way the audience will understand what they need to take from your narrative.
Using Anecdotes as a Way to Grab Attention
Audience can get very tired from listening to long monologues. They begin to soar in their thoughts, doze or count the crows outside. Of course, an author can console himself or herself with the thought that their words might act on the subconscious and continues to do what has such a lulling effect on the audience. However, you need to do something quite different; you need to fight for the attention of the audience. You should use a variety of means, not only to attract attention, but also to keep it.
The success of a performance is largely determined by the beginning of your store, that ism introduction. At this point, audience determines whether they should listen to a person, or have a conversation with a neighbor. There are some techniques you can apply to your introduction part that will help you grab the audience's attention.
Start with an interesting fact. This method is about creation of interest in the audience to your performance by attracting their attention to an funny fact of direct relevance to the topic.
Make a presentation of your speech. In this case, a speaker presents the structure and regulation of the speech. This can be the designation of a main theme and formulation of the «rules of engagement».
Start with a question or chain of questions. Any questions (if they are accepted) launch the activity of thinking while searching for answers. However don't rely on the activity of the audience at the beginning of your speech, and wait for answers. Therefore, at this stage, it is useful to ask questions that do not require a verbal response.
Use a joke or an anecdote. It is also important not to designate a connection of a joke with the theme of a performance. However, this connection should necessarily appear later. There is a serious limitation of this method - a joke or an anecdote should always be attractive and cause smile or laugh. Unsuccessful attempt to make a joke in the beginning of the narrative substantially worsens the position of the speaker.
Make a compliment to the audience. By definition, a compliment is an expression of approval, respect, recognition or admiration. A correctly compliment to the audience reflects in gratitude. However, it should be remembered that when making a compliment, dignity of the object should not be too exaggerated, otherwise it will be taken as a joke. The compliment should be concise, sincere, and unambiguous, reflecting the reality. It should not look like flattery. It is not necessary to express compliments directly to the present audience. It can be said with regard to the objects that are important to them and with which they identify themselves (their profession, their company, their children, and so on).
Tips on How to Write an Anecdote
Anecdotes should be easy to read. Do not use obscure, obsolete words, and terms. It is necessary to avoid long sentences that can be understood after reading them a couple of times. The size of an anecdote should not scare. Few people will red an anecdote of 50 lines. It is better to read 10 anecdotes of 5 lines.
Anecdotes do not have to be funny. Anecdote should make people smile. It can be jokingly, remarkable, but it doesn't necessarily need to cause laughter. After reading an anecdote, readers should have a pleasant feeling and a smile on the face. It is very difficult to make people laugh with a little piece of text. Such an effect can be achieved gradually, causing various emotions. Anecdotes should not evoke irritation, negative emotions, and regret of wasted seconds.
Try to come up with something new. Of course, there are old jokes that are still popular and actual. But, still, look for new ideas. If you want to use an old turn of speech, try to apply it to something else, by changing the subject and keeping the main idea. The important thing to remember, when learning how to create an anecdote, is to experiment. Do not forget to write down everything that comes to mind. If you are not going to use it this time, leave it for later.
Do not try to please everyone. It has been said for tens and hundreds of years. Take the theme of «financial crisis». It was used by everybody. But now there are people who can't hear about it anymore, since the topic is obsolete. We can guarantee that even the best anecdote will not be liked by everyone. You don't have to worry about that.
These four basic rules will help you create funny jokes.