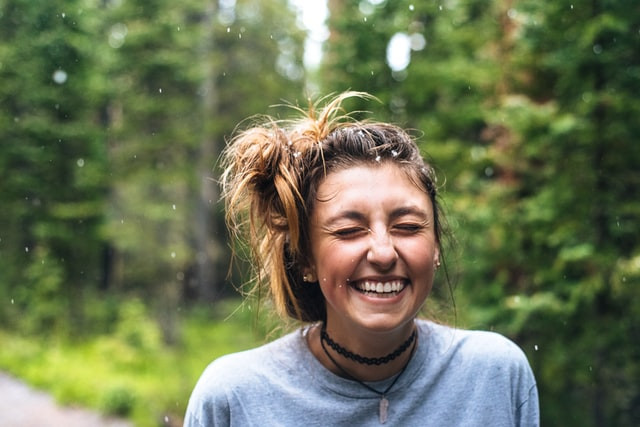 What is an anecdote? It is a short story about some events from your life or the lives of other people. Usually, people tell anecdotes in an informal environment, but it can also be a form of writing. In most cases, authors include them in their content to make the entire story more interesting.
How to Write a Brilliant Anecdote in 5 Steps
Whether it is your college assignment, a new hobby, or you want to practice anecdotes to develop your writing skills, you have to learn the ropes.
Clearly Define Your Purposes
Some students believe that brief stories take more time and energy even since they consist of fewer words. It is because you don't have enough space to describe your thoughts; you have to use the most important words only. That's why it is necessary to start with the goal of your writing.
Do you want to make your readers laugh? Start with a sentence like "I got into a very funny situation" to show the mood of the story.
Is your task to show the negative consequences of some decisions? For example, you have an unsuccessful experience, and you tell a cautionary little story, including the sentence like "I just want you to remember that fire safety rules are written in the blood." So, this one phrase is enough to show your purpose, and you won't be misunderstood.
You may also want to highlight the importance of some values, e.g., friendship, love, patriotism, and so on? Tell about your purposes at once since they define the entire plot of the paper.
Start With The Action
Writing regular student papers, you have to start with the introduction to warm up your readers, etc. It is not necessarily when it comes to an anecdote. If you want to make your story magnetic, start with the action. When you begin with a phrase like "My dog is always cuddling me at 5 a.m", without a long introduction, the readers are looking forward to more details. Or if you're writing an application essay and want to tell the story that changes your life, use the sentence like "Last summer I broke my leg".
Such fiction authors like Stephen King, Hunter S. Thompson, Malcolm Gladwell are famous because of their intriguing literary devices so consider reading some action books to find interesting ideas for a hooking start. You can also ask your professor to provide you with some successful examples of anecdotes so that you know what sample to follow. But don't overdo it, you need to create your story, not someone else's.
Write Your Short Anecdote
Writing a story, you should keep in mind your purpose and adhere to it. Try to avoid unnecessary details that don't contribute and can be understood in the wrong way.
There are some tips that will make your anecdote more engaging:
Use narrative tenses. Most stories are written in Past Simple, Past Continuous, or Past Perfect.
Rely on adjectives and adverbs that enrich your written speech: beautiful, amazing, disgusting, incredible, etc.
Don't forget to add some sequencing words: firstly, later on, after that, finally, etc.
Add some emotional appeal to show your reaction or the reaction of other people: "I was so fascinated!" "You can't imagine how happy I was!", "To say I was shocked is to say nothing!"
Read your text one more time with the eyes of a person who reads it for the first time. Are there things that may be not clear? You need to consider your target audience. For example, when you're using the physics terms, you should be ready that some people won't understand them, and they can't get your point. But the additional explanation will make it even worse, so it is better to use the other collocation.
Provide a Clear Ending
When you're about to finish an anecdote, it is necessary to ensure that your readers know where the story ends. You have to make some conclusions like "and they lived happily ever after". If your purpose was to warn people with a real-life example, you can proceed to the next content block with words like "I hope I got my message across".
Read Your Anecdote Aloud
When it comes to a conversation, you have a real advantage. You can watch the reaction of people who are listening and make some changes right in the process. There is no such an opportunity when you're writing a personal application or a college essay. What can you do about it?
Read your story aloud! You will immediately find out which sentences are too long, which ones should be rewritten, and where you really need to add more details. If you have the opportunity to ask about feedback, e.g. read your paper in front of friends, don't miss this chance.
Storytelling Techniques That Will Help You to Boost Your Creative Writing
When your task is to create a personal anecdote, you need to think out of the box. Consider using some storytelling techniques, and the result will not be long in coming.
Engage Your Audience In The Story
Own the mood of your readers. When you add some phrases like "What do you think about it?", "Can you imagine what happened next?", or "You're shocked, aren't you?", you immerse people in your personal story and make them more interested. Of course, you will not get an answer, but it doesn't matter because you've already achieved your goals. People feel that you care about their opinion and write a story for them specifically. It surely will bring you some extra brownie points.
Be Sincere
Writing about some personal experience is not easy, and you may want to choose the closed position when you just describe the events without an emotional appeal. It is a mistake. If you really don't want to share your feelings, just choose another story. But if you are going to try, go all the way. It is especially important when it comes to application essays, scholarship essays, and other papers where your task is to tell about your background and show your motivation. Use phrases like "I believe", "Honestly speaking", "I was really afraid that...", etc., to express your personal attitude.
Create Suspense
It is impossible to imagine an interesting story and a good anecdote without some kind of suspense. Of course, it's hard to intrigue readers like George Martin, but try to save a couple of trump cards until the plot's culmination. You can add rhetoric questions to build up the interest, e.g., "What would you do in the same situation?" On the one hand, people will be feeling involved thinking about their possible actions, but at the same time, they will be dying of curiosity until you tell them how that ended.
When You May Need to Write an Anecdote
Usually, writers use anecdotes to share a personal perspective and illustrate their point of view. These stories provide readers with food for thought, and they surely make them laugh. You can rely on an anecdote when your task is to come up with:
Application essay. You can add interesting stories from your life to show how exactly you gained some insights, learned useful lessons, changed your mindset, etc.
College essay regardless of the type. Anecdotes can be perfect hooks because they catch the readers' attention and intrigue them.
Informal papers. If you don't have to be strict and organized, feel free to add anecdotal stories to your writing just to make it more "live."
Screenplays. It is impossible to imagine a good screenplay without an anecdote that makes the plot more realistic.
Jokes. Of course, anecdotes can be funny, and sometimes you use them just to amuse or entertain your audience.
Feel that you need help with anecdotes? Rely on Studybay! Our experts provide writing services for students. We can help with: