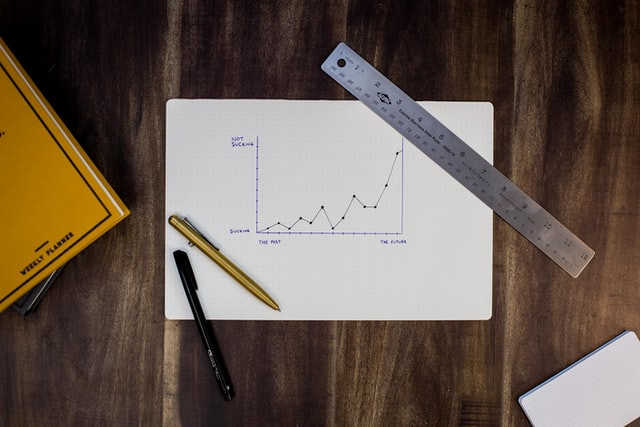 Before diving into the ocean of analysis, you need to know how to write an analytical report. If you can't focus on data, well, your vision will blur out. Your analytical skills need to be good if you are aiming to prepare a report that can be of use to people or organizations. You don't want to have to waste your hard work on something that is seen as useless, right?
Introduction to Analytical Reports
Most of us are aware that these reports provide clear data-driven insights. Business reports require an immense amount of analysis now. They help firms in decision-making processes. How do they do that? Along with data insights, they help firms come to conclusions and find solutions to problems. It can be an attempt to enhance sales, improve productivity, and aiming for a higher market share. Business intelligence and its course of action are dependent entirely on such detailed reports.
Report Interprets Quantitative Data
Students are aware that all quantitative data requires a lot of interpretation. You can't always rely merely on numbers for a specific issue. There has to be an explanation for it. Many people find it difficult to take a look at numerical data and understand it with clarity. Stakeholders are particularly concerned about these reports as they decide whether to work with a business or not. An analysis document is crucial to attracting investors.
Evaluate Business Strategies
It is a "moo" point to form business strategies by analyzing data six months ago and not evaluating the effects of the strategy. The world and consumer needs and wants keep changing. The business market becomes so dynamic that people with the highest level of expertise and experience in the business fall short in front of it. So, a business report comes in handy. You can use reports from the past with similar situations and compare them to the present reports. It will help you see whether the current strategy is successful, should you make changes to it or not, or if you should just come up with a new strategy using analytical techniques.
Visualization
A detailed analysis of business processes requires visualization as well. It is a great way to present data and also see it right in front of you. It saves a lot of time and makes predictive analysis easier as well. Decision-makers feel that it can help them present complicated data to the general audience better who do not know different ways to analyze it.
Why Do Students Fear Analytical Reports?
Although it is a great way to address specific issues and form informational reports for the business, it is something that many students fear a lot. We can't just conclude that it is because they are lazy or uninterested, there might be more intricate reasons behind their fear of such reports.
Time Consuming
Many students go between jobs and studies. We can't expect them to not work, there are many expenses and income is falling short day by day. They also need a break at times. They need to go out and loosen up with their friends, or just watch a movie at home, or make time for a good nap after scrolling through their phone. Reports which support the functionality of firms might sometimes disfunction students. They run from these papers because they are very long and take a great amount of time.
Requires a Lot of Knowledge
You can't analyze data without having proper knowledge of the topic. You need to leave your world of thoughts and enter the realm of knowledge. Students have to study a lot, research a lot, and work ten times harder on these reports as they might get published one day. These reports do come in handy, but they drain a person out of energy. There is only so much that the human mind can comprehend! If we go beyond that, then we find ourselves drowning in knowledge.
Research Methods Are Complicated
Data can't come without research methods. Many times students have materials to use and they also have to conduct their research to come to new conclusions and understand the situation of the market better. It is not restricted to bookish knowledge. You might have to gather data about which markets are experiencing a higher growth rate than others or which are purchasing more products. Sounds easy, but is enough work to make you want to kill yourself!
Lack of Writing Skills
Well, it is a report. And guess what that means. You have to write a lot. It can go on for hours. Even if you have everything prepared and organized, you still need the skill! Many students don't have the right approach to writing or just don't have enough experience to work with such a professional report. It scares them off the most!
Basics of Analytical Reports
You can't write a report without having any background of it. You need to familiarize yourself with the basics of such reports before you write them. To help you feel easy while working with such lengthy papers, we have come up with some things that will help you complete your task in no time!
Formatting is Key
Every paper must follow a flow and a format. The format must be easy to follow as many people go through reports. You don't want to repel your readers away by keeping a complicated format that adds no value to the information you provide. Your format should have the following things;
Title page;
Table of contents and table of figures;
Introduction;
Research methods;
Body paragraphs;
Conclusions;
Proposed solutions and recommendations;
Bibliography;
Make sure you divide your paper into smaller sections. It makes it easy to follow the paper and understand it better. Go over different templates online to use the best one for your paper. You might have to imitate SEO writing as SEO papers have a lot of keywords. Many people use HTML to write such documents as it makes it easier to display them on websites.
Gathering Information
Conduct your research and take time to do it. If your research is outdated, then there is no point in putting in all the effort. Do yourself a favor and use authentic material online and work once you're sure about it. Don't rush into anything. Once you have your data, organize it to start!
Organize While You Analyze
You should have your format in hand by this stage. Come up with an interesting title and start your work. Your paper should be well-organized and well-structured. The content must have a good flow to it and should be relevant to the topic. Don't beat around the bush or else your paper will lose its worth! Analyze the data you have in the paper as you move along the way and show your analysis as you present the information.
Conclusion Should Be on Point
Your conclusion is the final part of your paper before you provide solutions. If your conclusion doesn't hit the nail on the head, then your paper is a lost cause. Write a well-constructed conclusion that shows you have knowledge regarding the topic and haven't just picked things up from here and there. Try to be as original as possible. Presenting findings is not the real challenge, it is concluding something meaningful out of them!
Recommendations
The unique aspect of such documents is that they provide recommendations as well. Don't write whatever comes to your mind. Come up with genuine recommendations and solutions that you feel will help the market overall.
Tips to Follow While You Analyze
Everyone looks for tips that can give them an edge over others. Even if it isn't a big advantage, it still puts you in a better position compared to other people.
Stay Focused
The analysis isn't easy. You need to allow yourself to focus on the itty-bitty details as well. That is something that people usually don't get into and well, it can benefit you! If you divert your attention for even a minute, you will forget where you were with your analysis.
Brainstorm
Brainstorming is essential. You should come up with different ideas, writing styles, headings, and recommendations that you believe will add value to your paper overall. Take your time and prepare rough notes before you draft the report.
Look at the Details
Analyze details that you feel can add more to your content and relevance to the paper. If you skip an essential detail, you are bound to come up with average level analysis reports.
Finally, with all things aside, you must've understood an analysis report well and how to write it properly. Run and start working on your report without wasting any further time and get your hands on that A+! Your grade is waiting for you eagerly. Good luck.