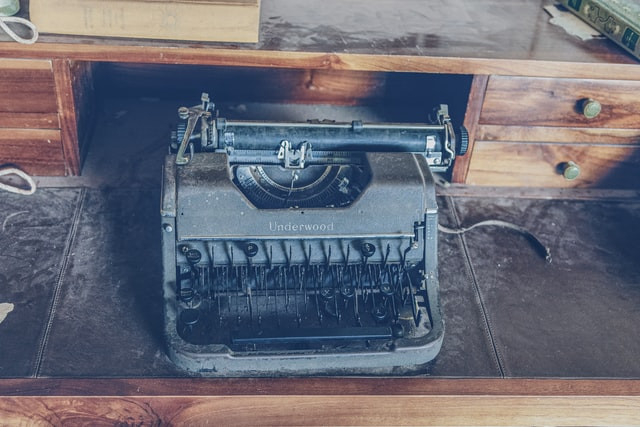 A law school addendum is a brief (no more than one page) essay that is written with a purpose to legitimately rationalize or give an explanation to weak points in your application.
Kinds of Law School Addendum
There are two main types of law school addendums that can be written in addition to your application.
Required addendum
Fitness and Character Addendum.
Many law schools contain Fitness and Character section in their application. In this section, the applicant should give information on his or her past, usually focusing on behavioral issues that might have happened. Usually, schools ask that you reveal your personal information like whether you have ever been charged, arrested or convicted a misdemeanor or a crime, or punished/sectioned by your university for any reason. Every school asks different questions, but the most important thing is to answer them truthfully and read all the instructions carefully. Usually, if you had a problem connected with fitness and character issue, the school will require explaining the details of the incident in a short addendum. You shouldn't worry, as it is not as bad as you might think.
Optional Addendum
Poor Performance.
Even though it is not always beneficial, many applicants choose to write addendums explaining their poor grades, scores of LSAT, or other performances that turned out to be substandard. Poor Performance addendum due to below-average grades is usually most effective when the applicant wants to explain bad grades of the certain year or semester, when student's GPA was affected by an external circumstance or source. Common reasons for poor grade performance include family issues/deaths, extreme illness, and personal injuries.
On the other hand, poor performance addendum due to a poor LSAT score can be more difficult to explain, taking into the account the fact that you can retake the test and cancel scores if you feel you hadn't showed your expected abilities. This type of addendum will demonstrate that your less-than-perfect score poorly represented your intellectual abilities, and that your excellence academic history is a far more tale of your true potential than this score.
Gaps in your academic/Professional Career.
If there is a gap in your studies or in your post-graduate profession, it may be beneficial to write an addendum, even the law school doesn't ask you to do that. Whether the gap can be explained by the sickness, injuries, financial obligations, family issues, etc., schools would most likely want to know what you were up to than guessing at the blank spot in your application.
When You Don't Need to Know How to Write an Addendum
Denying is in human nature. When things go awry, people's first instinct is to find a scapegoat or anything at all in order to push the blame on somebody else. But when it is about your law school addendum, you should be cautious to write an optional addendum unless you have a very good excuse.
It is not recommended to write an addendum on low grades or poor written LSAT unless you can explain the reason for that logically, honestly, and reasonably. Your explanation doesn't have to be a dying parent, serious disease, or tragic accident. However, if you think your reasons are not good enough for the explanation, the admission committees will most likely feel the same way and your efforts will be frowned upon.
How to Write an Addendum for a Law School
Every properly written addendum for a law school contains of two parts: Introduction and How I've Grown.
The introduction section should plainly and clearly indicate why you are writing an addendum. If you are writing the Fitness and Character addendum, make sure to introduce the problem, when and where the incident took place, and what resulted from it.
If you are writing a Gap in Professional/Academic Career or a Poor Performance addendum, introduce the issue and when it occurred.
Note that your introduction should be clear and stick to the point. It should simply state the facts of the issue, what occurred and the results.
The Part of How I've Grown
The committees at law schools want to know about the experiences that influenced your life. But more importantly, they want to see how you handled the situations in your life and what you have learned from them.
If you are writing a Fitness and Character addendum, you need to give details of what you have done to improve yourself, making sure that the issue is in the past and won't happen again in the future. Do not make excuses in you addendum. Admit that you were wrong, and demonstrate that you have grown.
If you are writing a Gap in Professional/Academic Career or a Poor Performance addendum, you still need to demonstrate that you have frown from your experiences.
To Sum Up:
If the addendum is not required, and you don't have a very good excuse, it is advisable not to write it.
Addendum should be fact-based, concise, and to the point. Keep it brief and stay on the topic.
If you are not sure whether it is necessary to write a required addendum, it is best to be on the safe side and reveal the information.
Do not risk. This is not a document, where you need to show your writing skills. Keep it truthful and simple.
Don't tell lies. If a law school finds out you lied in the addendum on purpose, you won't have any chances of being admitted to any law school.
The addendum of one page is written and submitted independently from the DS and PS. As we have found out sometimes you are required to answer a certain question and sometimes there is something you want to address. In the latter case you have the right to include one page addendum, even if it is not required.
The addendum is not a document where can get deeply argumentative or emotional. You are writing the addendum to either meet the obligation to reveal or persuade a law school's admission committee to overlook or detriment on your record. You don't want to put them off by exaggerating your issue or making emotional requests that imply you don't understand the gravity of your own situation. The best thing to do in an addendum is just to provide the facts. If you want to make an argument, you can do it in your personal statement.
Many applicants believe that admission committee seeks in-depth explanations in an addendum, but it is recommended to keep additional materials as short as possible. Admission committees have a lot of documents to read, so they probably won't appreciate if you present a long addendum to them. The other thing to remember is the more your addendum, the more you risk to provide excuses rather than objective explanations.
The structure should also be very simple, as this is not an essay, and doesn't require an introductions, body and conclusion. Instead, state the topic you wish to discuss and note the point you are trying to get to. After that, give several sentences to prove your point.
As there are no strict guidelines on how to write an addendum, when one should or should not include an addendum and how to format it, many students omit this step of the application process. This can have bad results for prospective students.
Two main problems students have when it comes to the addendum is adding to much unnecessary information to the addendum, or not using the opportunity to elaborate on a unique circumstance when it is really useful.
It is very simple to determine whether you need to provide any additional supplemental materials to the admission committee. If there is anything you are concerned will raise questions for the admission committee, then you should address the issue proactively yourself in an addendum.