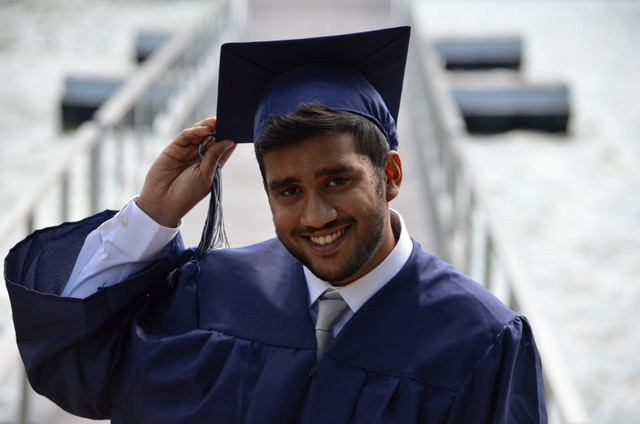 When making a speech at a student awards ceremony or a competition prize distribution, students try to remember and thank all of their close ones. Being accepted in a college of your choice is itself a big achievement. If you are to give a speech on your acceptance to a college or for winning an award for a competition, you need to know some crucial rules. To make it easier for you, we have jotted down key principles and tips to help you craft a great acceptance speech.
Parts of Acceptance Speech
Do you have a fear of public speaking? No problem! You can read out the speech you've written on the paper. But, there is one condition: the speech must be killing! And, here comes the million-dollar question: how? Well, first off, divide your speech in the following template:
Introduction
The first step is to write a catchy introduction. An introduction that has the power to grab the attention of the audience increases the likelihood of your successful performance.
In this part, you may also mark individuals who have received this honor before you. Also, you can mention why this occasion became a reality. Starting a speech with a personal experience or anecdote is well received. This is because such speeches make you closer to the audience.
Body
This part focus on key things that helped you with this victory. And the key reasons why you are making this speech today. You are probably nominated for the Hall of Fame Award or Champion of College Award. Regardless of the reason, mention people you want to thank and why. It could be anyone - a family member, a college, a high school buddy, or any personal connection. Also, mention these names in order of importance.
Simply put, specify what roles did they have in your success. While doing so, ensure you don't bore your audience. Try to keep the momentum that your introduction had. You may also choose to mention a small story or experience related to these people. Or mention an obstacle that you overcame with the help of someone. But, try to keep it interesting. Moreso, adding a little humor really helps to keep the audience awake.
Conclusion
This is the final part of your award acceptance speech. After a great introduction and body, you surely want your speech to have a great end, don't you? So, try these tips:
Summarize the key points with an interesting word choice.
Add an interesting question at the end such as: "What could be better than experiencing delivering this speech today?"
Things to Do Before You Start Writing an Award Acceptance Speech
Following this template is not enough to impress your audience. To deliver a perfect speech, here are few tips before you start writing:
Brainstorm
To avoid going overboard, this step is crucial. Brainstorm your ideas to make a well-directed acceptance speech that doesn't bore the audience. You have to keep it short and crispy. Make a list of ideas after thoroughly thinking about your experience. Write down your struggle story. Come up with a central theme for your acceptance speech. Make sure to keep your remarks precise.
Prepare Yourself Mentally
Remember it's not all about writing it perfectly and crafting a masterpiece. You also have to deliver it in front of an audience. If it's your first-ever award, you need to prepare yourself with all the necessary aspects. Watch speech videos online. Prepare yourself for the big day from each aspect. Try to learn the body language. Most importantly, sleep well and eat well before your speech day to deliver your speech with an alert mind.
Make a List
This is where you have to list of names people, friends, family members, and coworkers who helped and supported you in this journey. Your organization should be considered before others. Firstly, thank your organization and coworkers or members who were part of the project you are given the award.
So, craft it and work on other parts of the speech. You have to get back to it once you have completed your speech writing and notes to add someone you have missed to include. Discuss it with family or friends to make it more appropriate. Also, you may ask your colleagues to help you with it.
Tips to Follow to Craft an Exceptional Speech
Now that you are well-prepared to start, keep the following tips in mind while writing, and once you're done writing:
Discuss Your Struggles
Tell the audience how you were able to get such an award and honor. Briefly describe your experiences and struggles. Motivate the audience with your narrative about success and growth. Remember you're not there to bore them. Keep your struggle part short. Don't indulge too much in self-praise.
Tell a Story
Brainstorming involves different approaches to create a central message for a good acceptance speech. You may develop a brief narration or a quick story to grab your audience's attention. People love to listen to stories. Plus, it helps them resonate with your speech. But again, your stories shouldn't be too long. Your agenda is to express gratitude. Hence your speech should keep this very point in your mind.
Get a Reference
Don't worry if you are struggling with writing a good acceptance speech. You can always look for help online for reference. Different award winners will have distinctive styles of speeches. Try to search for speeches similar to the category of award you're anticipating. Watch public speaking sessions for inspiration. You may also discuss your speech idea with some senior colleague or friend who has been to such an award ceremony or had given a speech. Besides, you can also seek help from an academic writing service. Their writers are experts on all kinds of speech topics.
Notes and Cue Cards
Ratification won't help. It might destroy your big day. Make notes for yourself. Don't try to memorize the whole speech. Help yourself with these cards. Remember, these are used for hints, pointers, or bullets to recall what you have to talk about next. Make sure to keep used cue cards separately. Fold it when used, or keep a pen to put a cross mark once used. Hence, craft them should effectively.
Keep it Balanced
There is a difference between a good sense of humor and cracking jokes. You don't want to be all over the place. Don't end up being a stand-up comedian on the stage. Try to be sober. Connect with the audience appropriately. However, that doesn't mean you have to be strictly serious throughout. Grab your audience's attention smartly. And, keep it simple. Remember it's your big day; you are an award winner, treat yourself accordingly.
Focus on the Positive Aspects
You might have unpleasant experiences and several hurdles on your way to success. But, mentioning those memories is not a good idea at all. So, make sure you don't make inappropriate remarks or indulge in unpleasant memories with coworkers. Avoid being sarcastic towards the organization and your colleagues.
Express Gratitude
Remember, it is all about being grateful for the honor you are bestowed with. So, jot down the reasons you're thankful for. The audience wants to know how you appreciate the honor you're given. You will have to share your genuine feelings here. But, don't drag them at length with too many emotions.
Record Your Speech
Recording your speech is another excellent way of identifying the areas of improvement. Indeed, feedback from others is important, but you are your best critique.
You can choose to record it using the audio recorder or a camera. The audio recording will give you an idea of your tone, pitch, frequency, how you deliver the whole thing, and how it sounds. But, why not keep a camera in front and record the entire rehearsal? Doing so will help you look at your body language and expressions too. This will help you improve things that seem off to you.
Calculate the Total Time
Calculating the time of your speech is also crucial. You may be too excited to share a lot of details. This is why it is important to check how much is the reading time of your speech. No one is interested in listening to long boring speeches.
So, read your speech aloud, if it is too long, reduce some moments. You don't necessarily have to exclude a few names from the list of people you created. Try to shorten the story of why you are thanking them. In contrast, if the speech is too short, it's time to add more details.
Repeat the process and improve your speech until it reaches the desired duration.
Practice a Lot
We all feel butterflies in the stomach in such situations. Practice will help you control your nerves. Ask your friends and family members to sit in front and listen to your speech. Read it out loud to them. Try to connect with them. Assume yourself being in the award ceremony. Maintain eye contact with the audience. Keep noticing the audience's reaction and expression. This will let your nerves settle down. It will also address issues with the speech, if any. Ask for feedback and suggestions. Make changes where necessary. This rehearsal will also help you refine your speech. You may also be able to alter the flow of the acceptance speech.
Now that you're aware of the key elements that your speech should have and how to prepare yourself let's get rolling. Write a memorable speech following our tips and be ready to leave the audience in awe. All the best!