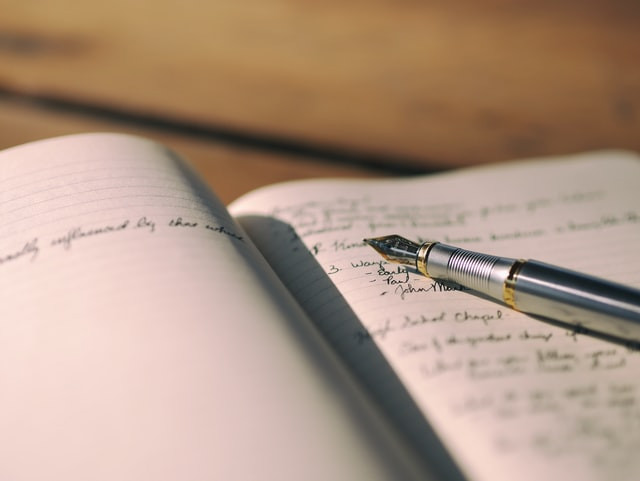 Cursive writing is an art in itself. It requires practice and technique to craft words on paper. It can be useful in writing letters, journal entries, and also calligraphy. You can not master the art in one day. It requires diligent practice. You must follow the techniques and keep practicing until you think you have mastered the craft of cursive handwriting. There are a few things you must keep in mind before planning to learn cursive writing:
Make up your mind that it is an altogether new skill;
Keep practicing it once you know you have acquired the skill;
Improve your writing skills by using cursive writing in your daily tasks.
Cursive handwriting helps get good grades, improve mental capabilities and enhance your writing style. It makes writing faster. Instead of using block letters, you can join the alphabet and let the writing flow naturally. It is also good for students who have dyslexia. It is good therapy for increasing your intellectual abilities.
Types of Cursive Writing
Cursive was considered a writing tool that doesn't allow the writer to lift from the paper. Cursive means running. It is again derived from the Latin word "currere" which means to hasten and run fast. Although it is no longer commonly used, its popularity has increased, and even cursive fonts have been introduced. Cursive writing is further divided into the following categories:
Looped
In this cursive handwriting style, the ascenders and descenders have loops that help maintain the flow and provide relevant joins.
Italic
There are no joins and loops in g, j, q, and y. This form of writing became quite popular during the Italian Renaissance. Not all letters are joined in this particular style of cursive writing.
Ligature
It connects the different letters of words with lines. You can write in a joint form without lifting the pen or pencil. In this type of penmanship, some of the letters are written in a loop form to help connect the letters.
For your convenience, here is a step-by-step guide to cursive writing.
Step-by-Step Guide to Cursive Handwriting
Write on a Writing Desk
Don't just scribble on any paper you find. Put your mind and heart to it. If you have a writing table at home, it is preferred to sit there and practice. This way, you can write in a comfortable position and not sprain your back. Your posture should be correct. Sit on a comfortable chair and place the writing pad on the table. The shoulder and neck muscles also come into play when writing. Ensure that your feet are on the ground and your shoulders are relaxed. Now you can enjoy writing.
Choose the Right Pen
When using a cursive form of writing, you must use a pen that can flow well. You can even use a pencil, but you must be accustomed to it, and the writing flows naturally onto the paper. Use a gel pen that has a nice tip. The letters would be easily formed and look beautiful on the worksheet. Get a B pencil with a triangle barrel if you have the habit of erasing a lot.
Begin with Tracing
There are plenty of tracing books available that will help you write creatively. The form and structure of this particular kind of writing require a set of skills. In this day and age of technology, where most of us resort to typing, it gets challenging to improve our handwriting. However, you can't ignore the importance of improving your writing skills.
It also reflects how learned and educated you are when you write beautifully on paper. If you send a letter to your colleague or friend in cursive writing, it shows your excellent intellectual capability.
The first step in learning this creative art of writing is to follow these steps:
Buy some tracing books with alphabets on each page;
Carefully trace cursive a;
Follow the dotted line;
Fill up the page;
Take a separate page and practice it without the tracing book;
Keep practicing for a few days till you think you can write on your own.
Start Writing Lowercase Letters
If you have taken a blank paper, then make sure your angle is correct. Tilt the paper a bit so that your body and hand are aligned with the paper. With your left hand, secure the paper and begin forming words. When practicing lowercase letters, you must keep the following things in mind:
First practice on only one alphabet;
There are a few easy to practice letters that you should try your hand at;
h, j, p, u, w, y are quite easy to practice on;
Then practice b, f, and k as these require one additional stroke;
Don't begin writing difficult alphabets such as g, o, and f, which require more individual practice.
Write Uppercase Cursive Letters
There are a few things you must consider when learning how to write uppercase letters in cursive:
Don't begin with practicing difficult words;
Go with E, G, L, and O. These are fairly easy;
Then practice writing one of the most difficult capital letters to write, 'R';
Once you have practiced writing R, go on to explore other letters such as B, T, J, D, and F;
Use proper worksheets to know how to practice cursive handwriting.
Practice, Practice, and Practice
Take a lined tracing copy to improve your handwriting style. There are plenty of ways to practice it. From worksheets to practice sheets, you must work on making your handwriting even better.
In this modern-day and age, there are cursive fonts as well. If you love the cursive style of writing, then on the computer, too, you would want to use a cursive font. Here is how you can choose a cursive font on your own:
How to Choose a Cursive Font
Besides using the cursive font when typing, you can also use the font style when learning cursive writing. These are the different kinds of fonts you can use on MS Word.
Aquafina Script Pro;
Caballero;
Blackjack;
Lavender Script;
Belinda;
Shelley Script;
Citadel Script;
Columbine Light;
Ragazza Script;
Fancier Script;
HummingBird;
Brody;
Bendo Script;
Style Script.
The more cursive writing you practice, the better you would be at it. There are plenty of handwriting worksheets that can help you perfect your style. Here are some tips to help you write the cursive alphabet.
Cursive Writing Tips
There are plenty of tips to help you kickstart your creative journey:
Practice it on easy letters;
Buy some tracing copies to get a grip on cursive writing;
When you choose and select a cursive font at the beginning of your practice, it helps you write the same way;
First, choose easy to practice letters like t and u before moving on to more complex letters such as f and g;
Sit on a comfortable chair and be mindful of your posture. You don't want to do it under pressure;
Choose the right pen and keep your paper aligned with your hand and body so that the writing flows well;
Don't apply unnecessary pressure when writing;
Let it flow naturally;
Practice motor skills to enhance your abilities;
Use handwriting sheets to practice. You can also use lined paper so that the words are within the given lines;
Don't forget to keep a record of your practice sessions;
You will know how much you have progressed with time;
Keep a record in a file or a binder to know what mistakes you have made in the past.
We hope this comprehensive tutorial will help you write in the best way possible. This sort of writing requires daily practice. Use it in calligraphy, writing letters, or just for fun.